Today it is my pleasure to Welcome author
Stefanie London
to HJ!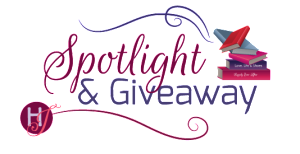 Hi Stefanie and welcome to HJ! We're so excited to chat with you about your new release, Bad Reputation!
Please share a few Fun facts about this book…
Remi's "thong" story isn't entirely fiction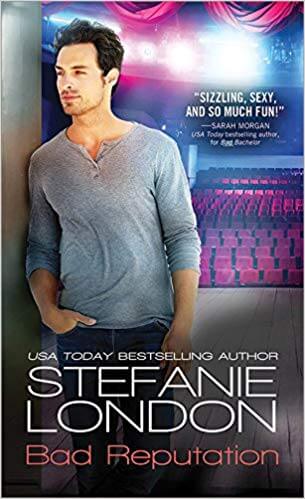 Remi is an Australian living in New York, and she stumbled into trouble when she forgot to use her American words while in the security line at JFK airport. In Australia, thongs are flip flops (and we call thong-style panties 'G-strings') and it's totally fine to talk about footwear….well, usually. This funny story was absolutely inspired by a friend who found herself in that exact same situation, loudly proclaiming about her thongs in front of a family with several little kids right behind her. Be careful what you say around writers, it might end up in a book!

Wes's nickname "The Anaconda" was inspired by a celebrity
I'm a HUGE Mad Men fan and I'll freely admit I have a massive crush on Jon Hamm. So, while looking through Pinterest one day, I saw an article talking about Jon Hamm and his "hammaconda." So, in tribute I decided to call Wes "The Anaconda" and, of course, I had to include a reference to the inspiration in one of the Bad Bachelor reviews that features in the book.

The idea for "Out of Bounds" came from my grandmother!
My grandmother was one of those people who always had a story to tell. Sadly, she hasn't been with us for a long time, but I often find myself drawing on her stories at random moments. She once told me that the greatest show she'd ever seen was Cats, because the show started with the cats members in the audience, crawling and walking around between theatregoers. It was such an unexpected way to open the show that I wondered what it might be like if the entire show was produced in that fashion. Hence, "Out of Bounds" was born.


Thanks for blogging at HJ!
Giveaway:

Print copy of Bad Reputation (Bad Bachelors) by Stefanie London
To enter Giveaway: Please complete the Rafflecopter form and Post a comment to this Q:

I hope you enjoyed these fun facts! What's the best live show you've ever seen? Was it a musical, a dancer performance, a play or maybe it was a concert! I can't wait to read your answers.
Book Info:
It's true, Wes is well-endowed.
But everything else is a huge misunderstanding…
Wes Evans, son of Broadway royalty, just wants to achieve something without riding his family's coattails. Too bad the whole world is talking about his sex life after the notorious Bad Bachelors app dubs him "The Anaconda". But when he sees a talented ballet dancer, he knows she is exactly what he needs to make his show a success.
Remi Drysdale only had one thought when she fled Australia for New York―never mix business with pleasure again. Ever. Working with Wes is the perfect chance to reclaim her career. Remi promises herself not to tangle with the guy who holds her career in his hands…no matter how enticing his reviews are on the Bad Bachelors app.
Book Links: Amazon | B&N | iTunes | Kobo |


Meet the Author: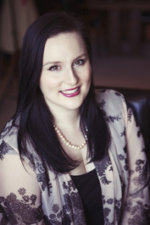 Stefanie London is the USA Today bestselling author of contemporary romance and romantic comedy. Originally from Melbourne, Australia, Stefanie now lives in Toronto, Canada with her husband. She loves to read, collect lipsticks, watch zombie movies and drink coffee. Her bestselling book, Pretend It's Love, was a 2016 Romantic Book of the Year finalist with the Romance Writers of Australia. You can visit her at www.stefanie-london.com