Today it is my pleasure to Welcome author
Kendall Ryan
to HJ!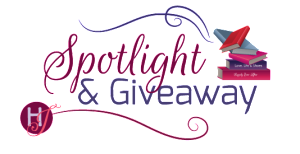 Hi Kendall and welcome to HJ! We're so excited to chat with you about your new release, Bait & Switch!

Hello! Thank you for having me.

Tell us about the book with this fun little challenge using the title of the book: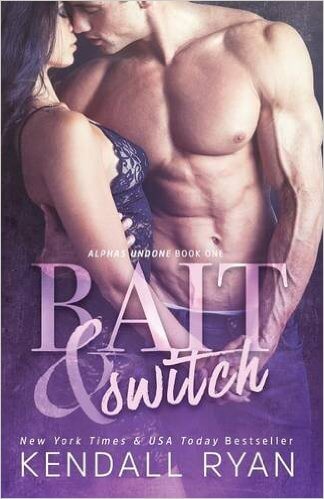 Bait & Switch is a wickedly sexy and thrilling book about an ex-Navy SEAL, Nolan Maxwell. It is my first time writing romantic suspense and I had a blast doing it!
What's your favorite line(s) from the book?:
"Sometimes our greatest scars are the ones we don't wear for the world to see. They're buried inside our hearts."
Please tell us a little about the characters in your book. What first attracts your Hero to the Heroine and vice versa?
My hero is a badass. He's strong, both physically and emotionally. If you're still nervous about the premise, please know it was important to me that my hero was not the typical manwhore sleeping with multiple women at the same time. You'll see I took some creative steps to ensure that didn't happen. He has values. He has a code of ethics he operates by, and that only made me love him more. My hope is that you will fall in love with Nolan too.
When you sat down to start this book, what was the biggest challenge you faced? What were you most excited about?
Everything about this book scared me. The idea of crafting a suspenseful plot that would be twisty enough. The concept, most especially. It is about a man who has a deep connection to two women and must make the ultimate choice — will that involves him losing one of them forever.
What, in your mind, makes this book stand out?
This book is the first in a series of standalones I'll be releasing in 2016. My new series, Alphas Undone will each feature a Navy SEAL. And this first book is unique because of the suspenseful plot and the two women in my hero's life.
The First Kiss…
"I need to know what you taste like," he murmured.
I blinked up at him, my eyes still searching his. There were so many things I was unsure about, but the electricity buzzing between us wasn't one of them.
Leaning forward, Nolan brought his lips to mine and waited, as if to give me a chance to decide. His warm breath ghosted over my mouth.
Accepting his invitation, I stood on tiptoe and touched my lips to his. With one hand still stroking my jaw, his other came to settle against my hip, his thumb running along the bare skin at the waistband of my jeans. He pulled my body close, until I felt the hard ridge of him against my belly. He felt massive. My lips parted in a silent gasp and he stroked his tongue against mine.
Our mouths seemed made to fit together. And the skillful way he moved his tongue provoked thoughts of how else he could use that tongue. My panties grew wet and my breathing ragged as we kissed.
My hands wandered, running over his firm biceps and down the front of his shirt, where rounded pecs waited invitingly.
Sex rolled off of him in waves. No, not just sex. Fucking. I was sure that being intimate with Nolan would be unlike any other experience I'd had. And that excited the hell out of me. Maybe there was something about its forbidden nature that appealed to me too.
If your book was optioned for a movie, what scene would you use for the audition of the main characters and why?
If Bait & Switch was turned into a movie, I would love to see Josh Kloss and Amanda Seyfried together in a high-impact scene with emotion, angst and of course a first kiss!
If your hero had a sexy-times play list, what song(s) would have to be on it?
Good question!! This is my writing playlist for the book:
http://www.kendallryanbooks.com/#!baitplaylist/c14j2
And the song that Nolan would most like is Bloodstream by Stateless
What do you want people to take away from reading this book?
I want to send you into a tailspin and keep you up all night by reading this. I'm greedy like that!
What are you currently working on? What other releases do you have planned for 2016?
I am currently writing SLOW & STEADY, book 2 in the Alphas Undone series. It will release on April 19th. Here is the synopsis:
When former Navy SEAL Greyson Archer tosses a twenty on the stage of a strip club, the last thing he expects to see is familiar haunted green eyes staring at him. Finley should be home raising her infant daughter and baking cookies, not tucking singles into her G-string and giving lap dances.
Greyson can't deny that he'd like his own private show, but there's not a chance in hell of that happening. The last time he saw her she was dressed in black, holding a folded flag and sobbing that it was all his fault… and he agreed with every single word. He couldn't do anything to help her then, but he can now.
Finley deserves better than this dingy club, and when an obsessed customer crosses the line, Greyson leads the rescue and will do whatever it takes to make amends for their broken past.
He never expected to want to settle down, but with Finley, everything is different. For the first time ever, he can breathe. But Greyson will have to fight for what he wants in order to keep the woman with the green eyes he's dreamed about so often.

Thanks for blogging at HJ!
Giveaway:

An ebook copy of BAIT & SWITCH
To enter Giveaway: Please complete the Rafflecopter form and Post a comment to this Q:

I'm so nosy. I would love to know the reader's theories as they read this book. I had early reviewers messaging me all of their different theories on who the main woman was (she's concealing her identity, as you can see from the blurb) and what was going to happen… And no one guessed right! Not until the end of the book when you can string together of the puzzle pieces I've left you throughout the story. It was fascinating.
Excerpt from Bait & Switch:
Prologue

Knowing how much her curves affected him, she used them to her full advantage. Standing before the floor-length mirror in her bedroom, she lifted her breasts so the cups of her bra cradled them nice and high. There.

She gave a little wiggle in the mirror. Black leggings and a low-cut red tunic hugged the curves of her hips while still emphasizing her trim waist. She smiled at her own reflection, something dark and possessive flashing in her eyes, her mouth curling into a bloodthirsty grin.

She wanted him to pant like a dog when he saw her. No more of this sharing bullshit. She might have said she was okay with it in the beginning, but that had been a lie. One meant to soothe and calm his worries, win him over. And she had.

Tonight she would show him, despite her many faults, that all he needed was right in front of him. Two damaged souls with murky pasts who were perfect for each other.
Nearly overcome with anticipation, she scurried around her bedroom, tossing stray clothes into the closet and fluffing her pillows for the third time. He would be here any minute, and she'd been looking forward to this moment all day.

Glancing at her dresser, she wondered if the red pillar candles she'd lit were too much. He wasn't much for romance, but she didn't care. Tonight she was going to make him hers. It had been too long, and her body was almost humming with need for him. She wanted him to fill her and mark her skin, just as he'd marked her heart.
Her bare feet paused at the wool throw rug beside her bed as something shifted inside her. Should I feel guilty?

She was escaping a dark past . . . but it was light that cast the greatest shadow.
Swallowing the bitter taste of acid in her mouth, she shook her head. There was no way she was backing down now. Everything about him made her feel alive, raw, and visceral. She wanted him. All of him.

Hearts would be broken. Secrets would be revealed. And nothing would ever be the same.
Excerpts. © Reprinted by permission. All rights reserved.
Book Info:
Love is a trap, a trick only other people fall for. Former Navy SEAL Nolan has no such illusions. The only things real in his life are his beloved bulldog and the two women who regularly share his bed. One is light—soft, innocent, and tender touches. The other is dark—and gives him all of the wicked things he craves behind closed doors. It's not cheating when each is aware of the other. But when he begins to feel much more than he ever bargained for, the order of his carefully crafted world is shaken, and he stands to lose everything.
Nolan thinks we met by chance. We didn't. I sought him out, seduced him, and in return got the sanctuary I needed to survive. But now, impossibly, I've fallen in love with him. I don't care that he has another lover, because when he finds out who I am, it's going to ruin any chance I ever had with him anyway. She's the least of my worries.
Bait & Switch is Book 1 in the new contemporary romance series Alphas Undone, which will each feature a new couple. It is a standalone novel.
Book Links:

Meet the Author: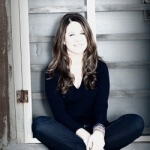 A New York Times, Wall Street Journal, and USA Today bestselling author of more than 18 titles, Kendall Ryan has sold more than a million ebooks and her books have been translated into several languages in countries around the world. She's a traditionally published author with Simon & Schuster and Harper Collins UK, as well as enjoying success as an independently published author. Since she first began self-publishing in 2012, she's appeared at #1 on Barnes & Noble and iBooks charts around the world. Her books have also appeared on the New York Times and USA Today bestseller list more than two dozen times.
Website | Facebook | Twitter |