Today it is my pleasure to Welcome author
Jenn McKinlay
to HJ!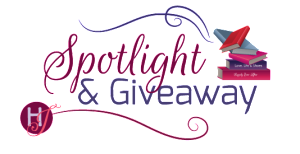 Hi Jenn and welcome to HJ! We're so excited to chat with you about your new release, Barking Up the Wrong Tree!
Please summarize the book for the readers here: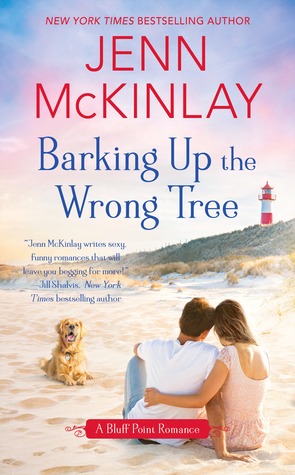 Carly Decusati is a feisty, curvaceous Italian girl, she is unapologetically single and on the prowl, not looking for anything more than a one night stand of which she is in control. Unfortunately, she picks James Sinclair as her playmate for the evening, and James has no intention of letting the spark between them be extinguished after just one night. While Carly tries to resist James, she also has to find homes for a geriatric golden retriever, Saul, and a foul-mouthed parrot, Ike, that she has just inherited from her neighbor, so she can get back to the single city girl life she knows and loves. But James is wooing her, trying to get her to fall for him, his own dog, Hot Wheels, and the Maine lighthouse he calls home.

Please share the opening lines of this book:
"I bet it's a stash of yarn or maybe a collection of troll dolls and bingo daubers," Carly Decusati said.
"Really? Your elderly neighbor leaves you something in her will and that's what you think it might be?" Jillian Braedon, Carly's best friend for life, asked her.
More accurately, Jillian asked Carly's curvy backside as Carly was half wedged in the narrow closet in her bedroom with her trusty handheld vacuum, attempting to suck up the dust bunnies that had set up a warren in there.
"No, not really. I have no idea what she might have left me," Carly said. "I mean Mrs. Genaro was my neighbor and I looked in on her and watched some television with her, but I didn't really know her, you know? Honestly, I can't believe she left me anything at all."
Please share a few Fun facts about this book…
James Sinclair, the hero, lives in a lighthouse in Maine. Marriage material right there, I'm just sayin'.
Carly's green parrot, Ike, is based on some of the rare birds my uncle used to raise, and a few of them had some very colorful language.
James's basset hound named Hot Wheels is named after a guy in a local band here in AZ, because the nickname Hot Wheels cracked me up.
Please tell us a little about the characters in your book. As you wrote your protagonist was there anything about them that surprised you?
Carly Decusati is a fiercely independent woman. I knew this about her and, yet, before I wrote the book I didn't know why. As her story unfolded, and I learned about the the past hurt that causes her to be such a control freak, it really made me like and respect her even more.
James Sinclair is a nice guy. As Carly notes when she meets him, nice guys are few and far between. James manages to bungle things but it's never intentional. It was a pleasure to watch him try to make things right even when it seemed all hope was lost.
If your book was optioned for a movie, what scene would you use for the audition of the main characters and why?
Good question! Probably, one that would show their chemistry. I know my fave part of a romance is when the sparks fly!
He glanced away from her face before he forgot his purpose and did something dumb like drop to his knees and beg her to reconsider her position on one night stands. Instead he gave her side eye and a low whistle.
"Wow," he said. "You look wicked sexy in that dress, buddy."
"Stop that," she said.
"What?"
"Saying 'buddy' that way."
"And what way is that?" he asked.
"Not in a friendly way," she said. "It reeks of sexual innuendo when you say it."
"Huh, you don't say."
"I do say."
"Whatever you say, buddy."
She huffed with exasperation and leaned close to him as if she couldn't help herself and then, as if remembering that she had cut him off at one night and should not be in his personal space, she leaned back. She scowled at him and he knew she was recommitting herself to keeping him in the friend zone.
The urge to straighten her out by grabbing her and kissing her until she saw stars, or at the very least saw things his way, was almost more than he could stand. Instead, he chugged his beer hoping it would squelch the fire that was doing a slow burn to his insides every time his gaze veered anywhere near her cleavage. Have mercy!
"What are you doing here anyway?" she asked.
"I was having a beer with my friend Carlos before he left to go into work, and I saw you," he said. "I figured since we're friends, it was only right to come over and say hi."
"Hi," she said. She stared at him. "Now you can go."
"Why?" he asked.
"Because I'm trying to meet someone and having you hanging about is not going to help me," she said.
The waitress arrived at the table and delivered four shots. The liquid was amber and the smell made James's eyes water. These were not girly shots these were jet fuel. Carly was clearly on a mission tonight. Yeah, he wasn't going anywhere.
"You mean you're planning to pick someone up?" he clarified when the waitress left.
Carly tossed back a shot and then looked at him as if he was too stupid to live. He supposed in many ways he was because after the night they had spent together he couldn't imagine being with any other woman — ever.
"Oh, well, I don't want to interfere with that," he said. "Let's see if I can help."
"No, I don't need—" she began but he interrupted.
"How about that man bun wearing stud over in the corner?" he asked. "He looks like he might be interested in getting his banana peeled."
Carly gaped at him. "Did you just—"
"You know, I have a friend who dated a guy with hair like that and she let him use her shower. Those hairy beasties will clog up your drains. Just sayin'."
She blinked at him and he had to duck his head and take a long sip of beer to keep from laughing. She looked completely flummoxed.
"No? All right, how about that guy over there? The one in the suit? At least, he looks like he knows his way around a comb," he said. He narrowed his eyes and studied the man closer. "Although not a pair of nose hair trimmers, however. Ew."
Carly glanced at the man in the suit then gave James an irritated look because, yes, even in a dimly lit bar at ten feet away, the guy clearly had nostril issues and James knew there was no way she could unsee that.
"I know what you're doing," she said. "And it's completely unnecessary."
"What am I doing?" He blinked innocently. She snorted.
"You're trying to point out what is wrong with every guy in this room so that I won't go home with any of them," she said.
"Me?" he asked. "No, no, I'm just offering some friendly advice."
"Well, don't bother. It's girls' night out. No boys allowed, which includes you."
"Really?" he asked. He squinted one eye at her. "But all your friends are dancing with boys."
Carly looked from him to the dance floor and back. "That's different."
"How so?"
"They're just dancing," she said.
"Oh," he said. "Huh. So, we should dance."
"No, that's not—" she protested but he ignored her.
He stood and shrugged off his coat and dropped it onto the back of the stool, then he took Carly's hand and tugged her out to the dance floor. Her heels, bless them, gave her no traction to fight him so he maneuvered her into the middle of the floor with him.
It was a lively number and Carly began to bust some moves that pushed James back a few feet and made him fear that she might pop right out of the top of her dress. He tried to remember why that was a bad thing even while acknowledging that she was quite possibly the worst dancer he had ever seen. Adorable.
Excerpt. © Reprinted by permission. All rights reserved.

What do you want people to take away from reading this book?
I have two goals when I write and they are to make the reader laugh and to hit them in all the feels. If you laugh and cry, just a little, when you read my books…mission accomplished.
What are you currently working on? What other releases do you have planned for 2017?
At the moment, nothing! I know it's weird, but for the first time in eight years I have no contracts to fill. I hear there will be more but as of right now, I am just enjoying life for a while. As for 2018, EVERY DOG HAS HIS DAY, the third Bluff Point romance featuring one of my all time favorite heroes, Zach, comes out in January, and WEDDING CAKE CRUMBLE, the tenth cupcake bakery mystery comes out in April, and after that, we'll see.

Thanks for blogging at HJ!
Giveaway:

Print copy of BARKING UP THE WRONG TREE (A Bluff Point Romance) by Jenn McKinlay
To enter Giveaway: Please complete the Rafflecopter form and

Leave a comment with your thoughts on the book…
Book Info:
LOVE IS A FOUR-LEGGED WORD.
Carly DeCusati returned home to Bluff Point, Maine, with her tail between her legs. But she's determined to get her life back on track—and that means finding new homes for the elderly golden retriever and overly talkative parrot she inherited before her old life fell apart.
Enter physical therapist and hot one-night stand James Sinclair. James doesn't care that Carly doesn't do relationships. He is determined to win her heart, promising to help her with the pets if she'll just give him the time of day.
Carly agrees to date the irresistible James, and, for the first time in years, she's dreaming of a happily ever after. But James has secrets, and if he can't open up to Carly, their future could go to the dogs…



Meet the Author: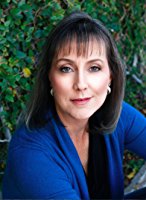 Former librarian and New York Times and USA Today bestselling author Jenn McKinlay is the author of the Bluff Point Romances, including Barking Up the Wrong Tree and About a Dog, as well as the Library Lover's Mysteries, the Cupcake Bakery Mysteries, and the Hat Shop Mysteries. Jenn lives in sunny Arizona in a house that is overrun with kids, pets, and her husband's guitars.