Today it is my pleasure to Welcome author 
Cindy Kirk
 to HJ!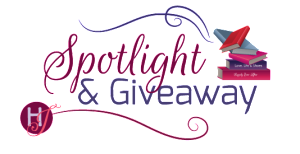 Hi Cindy and welcome to HJ! We're so excited to chat with you about your new release, Be Mine in Good Hope!
Know What You Want!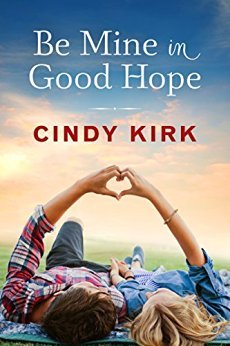 In Be Mine in Good Hope, Marigold Bloom returns to her hometown of Good Hope, Wisconsin to do some hard thinking. She'd been happy in Chicago and hadn't expected to lose her prestigious position as a hairstylist at a top salon. When she finds herself unemployed, she decides to take time to regroup so she can best decide where to relocate. LA or NYC are at the top of her list.

In her art journal, Marigold pastes the words, Know What You Want, across one page. In her mind, she's always known what she wanted—success in her chosen career—and was well on her way to having that happen when her world imploded.

Despite knowing she won't be staying, Marigold is determined to enjoy her time in Good Hope. She loves spending time with her sisters and dad and reconnecting with her twin nephews. And, she finds Sheriff Cade Rallis to be a very pleasant distraction, although a temporary one. A former Detroit PD Detective, Cade moved to Good Hope specifically because he wanted to live in a small town.

Each time he tries to discuss her staying, she shuts him down. Marigold has made it very clear that she will not be staying in Good Hope. The level of success she desires can't be achieved in a small town on the Door County peninsula.

The trouble is, she truly cares about Cade. The connection that exists between them is something she's never had with anyone else. He fits into her family as if he's one of them. He plays pond hockey with her brothers-in-law (for a team called the Ice Holes) and they share many mutual friends. They're a perfect match.
The problem is, she can't give up on her dream. It's not an option. But oh, how sometimes she wishes she could…

And, really, even though he feels he's finally has the home he longed for after all those years of moving from place to place as a military brat, there are lots of law enforcement jobs out there. Why should she be the one to make the sacrifice?

The push and pull Marigold goes through while navigating both her love life and her professional life is one faced by many women today….and it makes for some interesting reading. That's all I'll say because I don't want to give too much of the plot away.
I believe a quote by one reviewer sums this book up perfectly: "This is not only a beautiful and romantic love story, it is a story of family, friendship, and of what matters most in life."

Giveaway:

Ebook: Be Mine in Good Hope (A Good Hope Novel) by Cindy Kirk
To enter Giveaway: Please complete the Rafflecopter form and

Leave a comment with your thoughts on the book…
Book Info: 
Celebrated hairstylist Marigold Bloom knows how to tease beauty out of chaos…until her own life becomes untamable. After losing her prestigious job in Chicago, Marigold returns home to Good Hope, Wisconsin. But her plan to lay low and consider her next move is complicated by an unexpected blast from the past.
Sheriff Cade Rallis has never forgotten the blissful weekend he spent with the irresistible Marigold in Door County. Seeing her again is like a one-two punch to his heart, and he knows he can't lose her a second time.
Marigold never meant for her stay in Good Hope to be permanent, and she certainly never meant to fall for Cade. As Valentine's Day approaches and her dream job beckons, will Cupid's grip on Marigold be strong enough to keep her in Good Hope? Or will the lure of fame and fortune in the big city prove impossible to resist?

Meet the Author: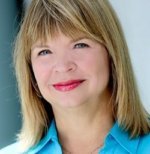 Cindy Kirk started writing after taking a class at a local community college. But her interest in words began years earlier, when she was in her teens. At sixteen she wrote in her diary: "I don't know what I would do if I couldn't be a writer." After her daughter went to college, she returned to her passion and jumped straight into composing book-length fiction. She loves reading and writing romance novels because she believes in the undeniable power of love and in the promise of the happily ever after. An incurable romantic and an eternal optimist, Kirk creates characters who grow and learn from their mistakes while achieving happy endings in the process. She lives in Nebraska with her high-school-sweetheart husband and their two dogs.
Social Media Links
Website – http://www.cindykirk.com/
Facebook – https://www.facebook.com/cin dykirkauthor
Twitter – https://twitter.com/CindyKir kAuthor
Goodreads – https://www.goodreads.com/au thor/show/255319.Cindy_Kirk