Today it is my pleasure to welcome romance author

Laura Greaves

to HJ!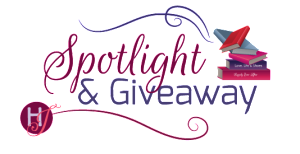 Hi Laura welcome to HJ! Take it away…
5 facts about Laura Greaves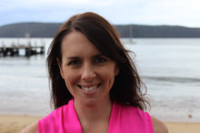 1. If I wasn't a writer, I'd love to have been a vet. I adore animals and am fascinated by our relationship to our pets. I think I'd have made a good vet, if not for the fact that I have zero aptitude for the sciences. I just can't seem to make my brain understand and retain that kind of information. In my high school biology exam I got four marks. That is not a typo. I suspect they took pity on me and gave me marks just for turning up.
2. I am lizard-phobic. That thing about adoring animals? I'm sorry to say that doesn't include lizards. They really give me the heebie jeebies. Given that I live in an area where lizard sightings are common, this can be a problem. Put it this way, my husband has been summoned home from work on more than one occasion to rid the lounge room of a HUGE MARAUDING GODZILLA-LIKE CREATURE. Which may or may not have turned out to be a tiny gecko.
3. If I could go back to any period in history, it would be the Roaring Twenties. I'm completely obsessed with the 1920s, especially Art Deco design and architecture. I even live in an Art Deco house! And something tells me I would have been quite good at wearing beaded frocks and cloche hats, and quaffing champagne in speakeasies with Zelda Fitzgerald. Who would have been my best friend. Obviously.
4. New York City is my spiritual home. Have you ever arrived in a new city and thought, 'Well, of course'? That's how I feel about NYC. Every time I visit, I feel immediately at home. I love the frenetic pace, the 24/7 whirl of it all, and the way I can gorge on art and culture and never feel full. Plus, you know, the shopping.
5. Whenever my writing isn't 'flowing', I take my dogs for a walk. Some of my best ideas have struck while I've been ambling around the park with my pooches, Tex Perkins (named after my favourite singer) and Delilah (named after the Tom Jones song). As Nietzsche said, 'All truly great thoughts are conceived by walking.'
5 facts about Be My Baby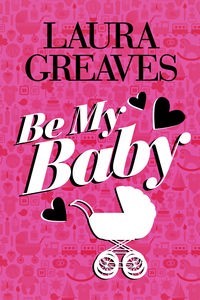 1. Parts of Be My Baby are based on my own life. Like my heroine, Anna, I am an Aussie who spent several years living in London and working as an entertainment journalist. I am also godmother to a friend's daughter, who was born in Australia while I was based in the UK. And I wrangled with the 'do I want children of my own' question for a long time. (Spoiler: I now have a beautiful baby girl!)
2. Beautiful Richmond-Upon-Thames, where Be My Baby is partly set, is one of my favourite parts of London. Many famous writers, including Virginia Woolf, spent their summers there. (Though I doubt they spent quite as much time in Richmond's riverside pubs as I did each summer.)
3. I fell in love with the book's other major setting, the Scottish Highlands hamlet of Gairloch, on a trip there several years ago. Be My Baby has a description of the otherworldly scenery and profound silence in Gairloch that is straight out of my travel journal!
4. Helena's love interest, Oliver, has some pretty impressive 'ink'. This may be a reflection my own penchant for tattoos 😉
5. Be My Baby was very nearly doomed to spend eternity in my desk drawer. After some initial publisher interest when I first finished the book came to nothing, I shut it away and moved on to other things, happy simply to have finished it. It was only last year, after I read a book by my friend and fellow Destiny Romance author Carla Caruso, that I suddenly realised Destiny could be the perfect home for Be My Baby. And what do you know? I was right!
Excerpt:
I sink on to the sofa, struggling to draw breath past the ocean of terror in my chest. I'd spoken to Helena not six hours ago and I knew something wasn't right. Why didn't I do something then? Why didn't I pick up the phone and scream at Brigitta until she agreed to shelve her petty pride and go to her daughter? Helena could have done anything in six hours.
Or perhaps it wasn't Hel? I bury my face in my hands; my fingers are deathly cold. Maybe Ivy's father, that nutter Dave, had finally made good on his promise to expunge his record of 'silly mistakes'?
With one stride I cross the sitting room to Finn's desk, piled high with old newspapers and half-empty mugs of curdled coffee. I flick the power switch on his laptop, drumming my fingernails on the cheap Ikea desktop as it whirs into life.
'What are you doing?' Finn asks weakly.
I don't reply but log onto Google and tap in the words 'women's shelters Adelaide'. In a split second I'm presented with a list of hits. As I begin to trawl through a plethora of facilities with euphemistic names like Promises and Second Chances there's a knock at the door.
'If that's Parcel Nazi telling us to keep the noise down I swear to God I will —'
'I'll get it,' Finn offers. 'You keep . . . doing whatever it is you're doing.'
I hear him pad into the hall, the drag of the deadbolt, the front door swinging open. Nui growls. Then silence.
'Anna?' Finn calls eventually. 'I think you'd better come out here.'
Sighing, I stomp into the hall. Then I freeze, my mouth agape. There, looking bleary-eyed yet murderous, is Luke. Standing next to him, tiny and huddled and clutching a tightly swaddled Ivy to her chest, is Helena.
GIVEAWAY:

e-copy of BE MY BABY
To enter Giveaway: Please complete the Rafflecopter form and

leave a comment for the author… 
Book Info:
Ambitious Australian Anna Harding seems to have it all: a glamorous job as a gossip columnist, and a beautiful home in London that she shares with her gorgeous boyfriend, Finn Cassidy. Her only problem is her regular run-ins with their neighbor Luke, who is furious about Anna's internet shopping constantly being delivered to his place by mistake.
When her flighty best friend Helena winds up pregnant, Anna agrees to be godmother – despite her aversion to children. But then Finn announces he's moving to Belfast for a great job in television and Helena takes off to Scotland – leaving baby Ivy behind. Suddenly Anna's perfect life is in pieces as she tries to juggle the baby, her job and a long-distance relationship.
Will Finn wake up to himself and return home or will he be swayed by the charms of his seductive producer? Will the irresponsible Helena finally sort herself out with the help of her eccentric great aunt? And will Anna's life ever be the same, especially after Luke's unexpected response to the chaos unleashed next door?
Nothing is certain in this entertaining and moving tale about the relationships that matter most.