Today it is my pleasure to Welcome author
Kasey Lane
to HJ!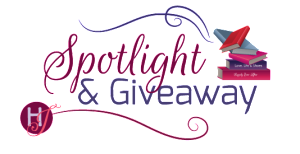 Hi Kasey and welcome to HJ! We're so excited to chat with you about your new release, Beautiful Crazy!
Please summarize the book for the readers here: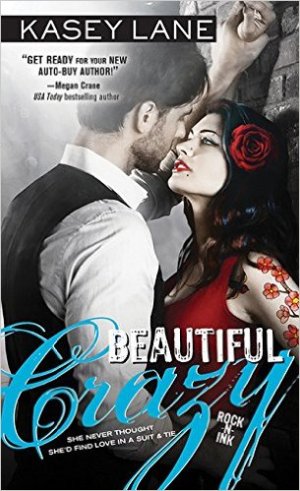 My new book, Beautiful Crazy, is an opposites attract story about two competing music marketing consultants that are going after the same band. After a steamy one night stand, Mason and Kevan discover they're competing for the business of the same band. They have to win the contract for different reasons, one to save his job and the other to save her brother. They also have to TRY and ignore their over the top chemistry.

Please share the opening lines of this book:
Kevan Landry couldn't catch a break. No matter how hard she tried to alter her fate, everything just got worse. Same shit, different fucking day.
Please share a few Fun facts about this book…
The original manuscript for this book was written during my first attempt at Nanowrimo. Both the cover models are named Alex. The heroine is a very creative interpretation of a combined version of me and my best friend in our early twenties. The Tiki Torch bar is loosely based on the now closed Cactus Club in San Jose, California.
Please tell us a little about the characters in your book. As you wrote your protagonist was there anything about them that surprised you?
Mason is very alpha and pretty much used to an easy life where everything just sort of goes his way. We meet him when he's a pretty big hitch in his career (which is pretty much his life) and is reeling a bit. Then Kevan comes into the picture and just completely rocks his world. It was fun to to bring the big bad handsome man to knees a little. Well, as much as I could with such a strong willed character.
Kevan seems like she's just a pretty face with pinup style, but there's a lot going on under her perfect makeup. She's very clever and the stakes are pretty high for her. She's also a bit more damaged and really mistrusts Mason from the get go. I really love her character — her kindness wrapped up in this quirky shell.

What scene did you have the most fun writing? Why?
"I don't know what this is, this thing between us. I know I've never, and I mean never, felt this strong a pull to anyone. You confound me. You're beautiful and so insecure. You're creative and intelligent and so inexperienced. You're compassionate, and you're cruel. You're a sex bomb, and you're a compliant, generous lover. You're all these maddening contradictions that don't make any sense, yet make perfect sense." He sighed again. "And I can't get enough of your special fucking brand of beautiful crazy."
He danced his fingers up and down her spine, sending quakes of lust through her torso like jolts of electricity bringing her body to life. "So yeah, you should be afraid. I'm fucking terrified, and I'm never afraid of anything. The only thing that has ever scared the fuck out of me is the sexy brunette lying in my arms and looking up at me with those stunning gray eyes."
I really loved writing the scene where they're lying in bed and beginning to realize they're falling for each other, but they would never work long-term. It's definitely sexy, but mostly it's sweet. And a little sad. For some reason, I really struggled writing this scene and kept moving it around. But one night I sat down to untangle it and it just clicked.
If your book was optioned for a movie, what scene would you use for the audition of the main characters and why?
The scene after they realize they're competing for the same band's business and they've given their pitches is fraught with a lot of tension and snark. It highlights the contention between the characters as well as their chemistry and attraction. It shows both their vulnerabilities and their resilience.
"Kevan. Stop running away from me." Damn woman. She had him yelling again. "I didn't know you were interested in Manix Curse until I saw the papers on your table this morning. And I definitely didn't know about Demon Hill."
Without turning, she raised her arm and extended her middle finger. She continued stomping away from him toward the strip mall bordering the parking lot.
"So, that's it? You're afraid of a little competition, so you run? Never pegged you as a coward."
Immediately, she stopped and swiveled.
"I'm not afraid of you," she yelled and took a few steps back toward him. "You're the past, Mason, and I'm the goddamn future. You don't know a thing about repping a band like Manix." Her high heels stomped that asphalt as she marched up to him and stabbed her red, manicured finger in his chest. "Your pressed Armani suits will get you laughed off the tour bus like a bad fucking joke. How long has it been since you've been on the street with one of your clients? You can't just take Manix Curse for overpriced gin and tonics at the club." she said, her voice full of venomous condescension.
What the hell does she know?
"I may have been growing one of the biggest West Coast music marketing companies, but that doesn't mean I've forgotten how to get shit done, sweetheart." It was none of her business that his company had needed new talent for some time, and unless he delivered fresh blood, he was going to be their sacrificial lamb.
Hot anger boiled in his veins and battled with the memory of that same finger dragging down his chest early that morning.
"You don't get to call me sweetheart. You don't get to call me anything. You are exactly who I said you were." Her voice dropped low.
Mason grabbed her hand and tugged her close. Her sugary scent washed over him. "You didn't seem to mind when I called you sweetheart last night and early this morning." He cringed at the drawl that crept back into his voice, along with his increased arousal. She was messing with his head. Or heads.
She yanked her fingers from his hand. "Go fuck yourself. Because one night with me is all you're ever gonna get."
A surge of anger crackled in his veins. Before he could stop himself, he said, "One night is all I usually offer, darlin'."
Excerpt. © Reprinted by permission. All rights reserved.

What do you want people to take away from reading this book?
You can't judge a book by its cover and love can show up in the most unlikely packages. Tattoos, piercings, Armani suits, MBAs…none of it matters when it comes to love. <3 <3 <3
What are you currently working on? What other releases do you have planned for 2016?
I'm just finishing up book 3 in the series, Beautiful Wreck. It features Bowen Landry, my current heroine's brother, and Gabby Alvarez, a newer member of their little group of friends. The second book in the series, Beautiful Mess, comes out March 2016. Jax, the drummer from Manix Curse, and Jami, my current hero's sister, are reunited five years after a month-long college fling.

Thanks for blogging at HJ!
Giveaway:

Print copy of BEAUTIFUL CRAZY (Rock 'n' Ink) by Kasey Lane
To enter Giveaway: Please complete the Rafflecopter form and Post a comment to this Q:

I happen to have purple hair occasionally, several tattoos, and piercings yet I work in the corporate world as a marketing director. What about you? Do you have any tattoos or piercings? And are your own little secret or do you flaunt them proudly?    
Book Info:
She's a rocker with attitude and ink…
He's a sexy suit who gets what he wants
Kevan Landry is trying to keep her life on track and her brother in rehab. If her fledgling marketing firm can sign the hot new band, Manix Curse, it will make a world of difference. Mason Dillon heads the most successful music PR firm in Portland. He's desperate to breathe new life into the company by signing Manix Curse.
The last thing either one needs is a one-night stand with a smoldering stranger…
The stakes are high when a battle for the band―in the bedroom and the boardroom―becomes a battle of the heart. But if these two can set aside their differences, they may find they're the right mix of sexy savvy to conquer both their worlds.


Meet the Author: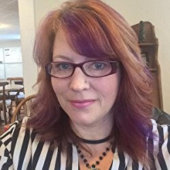 Award-winning author Kasey Lane writes sexy romances featuring music, hot guys with ink, kick ass women, and always a happily ever after. A California transplant, she lives with her high school crush turned husband, two smart, but devilish kids, two dumb-as-rocks Papillons, and a bunch of bossy chickens in the lush Oregon forest. Visit her at www.kaseylane.com where you'll find her swearing too much and talking about the San Jose Sharks, tattoos, and Jack White.