Today it is my pleasure to Welcome author
Sophie Jordan
to HJ!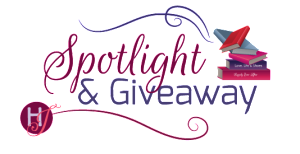 Hi Sophie Jordan and welcome to HJ! We're so excited to chat with you about your new release, Beautiful Lawman!
Please summarize the book for the readers here:
This is actually the very first summary I wrote for Beautiful Lawman … before it got all "spiffed up" into what's on the back cover now.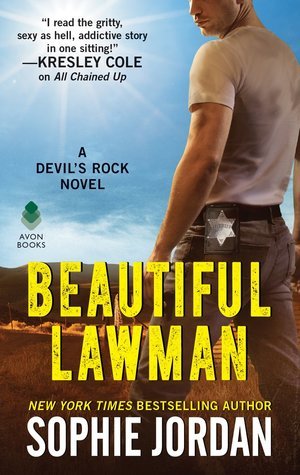 From the first moment Sweet Hill's wildly irresistible and arrogant sheriff, Hale Walters, comes face to face with wrong-side-of-the-tracks Piper Walsh they are immediate adversaries. No surprise. She's a Walsh. He's the town sheriff. Piper has nothing in common with the town golden boy turned sheriff. With most of her family in jail or dead, it's assumed Piper is destined for the same fate even though she has worked hard to build a good life for herself — a life better than the one she knew as a child. Even so, she's certainly not meant for someone as beautiful or sought-after as Hale… and she refuses to be a notch on his bedpost.

Despite rumors, Hale avoids fooling around with the women of Sweet Hill — not with so many of them hoping to get him to the altar. But the infuriating Piper is a troublemaker who can't seem to stay out of his path. It's clear the woman has no respect for his badge. She flagrantly disregards the law with mockery in her eyes. She continues to push him until it's clear he must either arrest her — or claim her as his own.

Please share the opening lines of this book:
The second time Clive Lewis grabbed her ass, she was ready for him.
The first time he'd grabbed her, she politely warned him against such a move.
She couldn't let a second time go unpunished.
Please share a few Fun facts about this book…
I have a cousin who is a homicide investigator and I sent him several "what if" texts through the course of writing this book.
This is my fourth book in the Devil's Rock series, but all previous heroes were former convicts. This is the first hero in the series who actually works in law enforcement.
One of my facebook fans/followers works as a dispatch and she actually helped answer many of my questions about working dispatch in a police department.
Please tell us a little about the characters in your book. As you wrote your protagonist was there anything about them that surprised you?
Writing Piper, I really focused on writing a woman who just can't seem to catch a break in life. Her life is the epitome of "unfairness". Poor, harassed, neglected, abused … she's had a very hard life. I wanted her to get her HEA so badly.
I think the thing that has surprised me about writing ALL these characters in the Devil's Rock series, Piper included, is how very REAL they feel to me. Maybe it's small town Texas … which I know. Maybe it's writing ordinary-seeming working class people … which I know, too. Whatever the case, these books make me very proud as I feel they reflect a reality not always seen in romance.
If your book was optioned for a movie, what scene would you use for the audition of the main characters and why?
Hm. I'd probably pick the scene where Piper gives her first lap dance … for the hero, of course. There's so much tension in that scene.Tension between these two characters (as of yet) don't like each other and are at such odds … but of course, there's buckets of sexual tension. You would know instantly if the actors had good chemistry or not!
Here's a snippet:

"You're a lawman. Can you even be in here? Doesn't this break some ethical code?"
"There's nothing illegal about me being here. You're just dancing."
"And taking off my clothes," she flung at him.
He settled his big hands on the tops of his thighs. His fingers were blunt tipped, the nails trimmed and clean. He was quiet for a moment before that dark voice of his agreed. "And taking off your clothes."
Her skin shivered. She couldn't move. She felt like the clichéd deer caught in the crosshairs. She shifted her weight. "Well. You paid for half an hour."
"That long?"
"Thirty minutes is the minimum."
"Then by all means." He fluttered a hand. "Do your thing."
Right. Do you thing.
She squared her feet apart and focused, for the first time, on the music being piped in from the speakers overhead. It was classic rock. She closed her eyes and let it fill her.
She rolled her head slightly and let her hips move, hands coming to her sides. Her palms drifted up over her abdomen and rib cage. She tried not to think of him, but she couldn't help it. She could actually feel his eyes on her, his gaze crawling all over her.
The same pulsing tightness she had felt in her stomach when they talked at the park returned. Just like that. A match catching fire. She was turned on knowing he was watching her as she touched herself. It was so messed up.
What do you want people to take away from reading this book?
Enjoyment/escapism is always my foremost wish in every book I write. For this particular book, if readers took away messages of perseverance, loyalty, and the harm in judging/prejudice against certain groups… then that would be a bonus.
What are you currently working on? What other releases do you have planned for 2017?
I'm finishing the draft of my next historical romance: THE DUKE BUYS A BRIDE.

Thanks for blogging at HJ!
Giveaway:

Series Print giveaway: ALL CHAINED UP, HELL BREAKS LOOSE, FURY ON FIRE, BEAUTIFUL LAWMAN
To enter Giveaway: Please complete the Rafflecopter form and Post a comment to this Q:

What are your favorite types of heroes? Are you a sucker for cop/law enforcement heroes like I am??
Excerpt from Beautiful Lawman:
IT W A S IMP O S S I B L E . No one would hire her.
Piper made it to the Sweet Hill City Park by 4 p.m., just in time for Malia's final game of the day and after she had been rebuffed from five restaurants around town. They never outright rejected her; they simply told her they'd be in touch, but she could always tell they were lying. They'd never be in touch. One look into their eyes and she knew that.
A few of them had seemed interested enough until they discovered where she last worked. One of the hostesses at a popular barbecue place had even refused to give her an application for employment. She'd remembered Piper from high school. She'd actually been a cheerleader with Shelley Rae. The moment Piper walked through the double doors, the hostess's ready smile had melted off her face to be replaced by a scornful smirk.
She could almost hear Cruz's voice in her head, encouraging her to take Malia and move to another town. In moments like that it was tempting.
She'd stuck it out this long, staying in Sweet Hill ever since her brother's incarceration, but if she couldn't find work soon, she was afraid she would have to move whether she wanted to or not. And she hated knowing that. It felt like she was failing Cruz even if he was the one telling her to leave.
Parking was crazy. She spent fifteen minutes driving up and down rows before swerving into a spot just after a car vacated it. Grabbing her purse, she jumped out and grabbed her folded lawn chair from the backseat.
With her work schedule, she didn't often get to see Malia's games. This was about the only bonus of losing her job. Malia was going to be surprised, too. Other than North, who occasionally came to watch her play, she didn't usually have any family or friends there to cheer her on at games.
Slinging the strap of her lawn chair over her shoulder, she took off in the direction of field eight. It was hot as hell and she was still wearing her interview clothes—a simple skirt and blouse that stuck to her shoulder blades like a second skin. Her wedge heels weren't ideal for rushing across concrete and cutting through the sticker-riddled grass. The sticker burrs stabbed at her toes peeking out of her shoes. Wincing and muttering curses, she pushed on.
Multiple soccer and baseball games were happening in the vast expanse of park. Shouts and cheers went up from every direction. Additionally, amateur basketball games were being played on nearby courts. She hurried past one court, eyeing the grown men who were a far cry from NBA players.
Well, except that one. Her steps slowed as she appreciated the sight of him. Lean, muscled and over six feet, he was a blur as he moved. She watched, her chair bumping her side as she walked. The shirtless player drove the ball right through the other players, dodging left and right, the ball moving from hand to hand with ease as he dribbled. Her steps paused as he slammed the ball through the net. His body seemed to hang in the air, suspended for a moment, the hard lines of his body glistening. His washboard abs were something out of a Calvin Klein ad.
The rest of the guys looked like a bunch of Homer Simpsons beside him. She couldn't help gawking. His teammates slapped his back as he came down from the shot—and that was when she recognized him. Holy hell. Not him.
Out of uniform, out of his shirt, he was totally drool-worthy.
She shook her head. A physique like that was wasted on an arrogant cop. Arrogant was a mild word for him. He probably didn't blink an eye when he arrested people and threw them in a cold jail cell. No, he probably got off on it. He probably only saw the world in black and white. No consideration for the gray where people like her existed. All she knew was that area in between black and white, right and wrong. She'd lived in that stretch of gray for her entire life.
Suddenly he was staring back at her. His eyes locked on her and she stumbled, catching herself right before she fell. She forced her gaze forward, cursing her lack of grace and the sticker burr wedged deeply in the tip of her big toe. Bending, she quickly plucked the thorn out of her skin.
"Hey!" a deep voice called. "Ms. Walsh!"
Straightening, she kept walking, moving stiffly like a robot on high speed, fervently wishing her ears were playing tricks on her and Hale Walters wasn't calling her name.
"Piper!"
As though she could mistake that growling baritone. His voice was closer now. Fabulous. A bare-chested Sheriff Walters was chasing her down through the park. She couldn't imagine why he wanted to talk to her unless it was to continue lecturing her about what a horrible guardian she was. Already been there. Done that. She didn't care for a repeat.
"Piper."
He wasn't going to quit.
Excerpt. © Reprinted by permission. All rights reserved.

Book Info:
From the wrong side of the tracks and with most of her family in jail or dead, Piper Walsh is used to everyone in town thinking the worst about her. It doesn't seem to matter that she's worked hard to build a good life for herself. So she isn't surprised that when she comes into contact with Sweet Hill's wildly irresistible, arrogant sheriff, Hale Walters, they're instant adversaries. Piper has nothing in common with the town golden-boy-turned-lawman—and she refuses to be a notch on his bedpost.
Despite rumors, Hale avoids fooling around with the women of Sweet Hill, many of whom are hoping to get him to the altar. But staying out of Piper's path is proving near impossible. The infuriating troublemaker clearly has no respect for his badge. As she continues to push his buttons, it becomes clear to Hale that he must either arrest Piper—or claim her as his own.
Buy Links: https://www.harpercollins.com/9780062666574/beautiful-lawman


Meet the Author: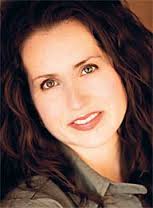 Sophie Jordan grew up in the Texas hill country where she wove fantasies of dragons, warriors, and princesses. A former high school English teacher, she's the New York Times, USA Today and international bestselling author of more than twenty novels. She now lives in Houston with her family. When she's not writing, she spends her time overloading on caffeine (lattes preferred), talking plotlines with anyone who will listen (including her kids), and cramming her DVR with anything that has a happily ever after. You can visit her online at www.sophiejordan.net.
| Facebook | Twitter | Instagram |