Today it is my pleasure to welcome New York Times bestselling authors

Christina

and

Lauren

to HJ!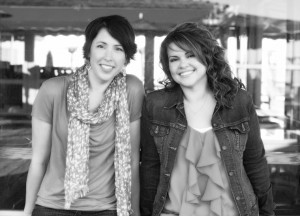 It's always hard to pick our five favorite scenes from these books because they are so much fun to write! But doing this one in particular was hard for us, because Will and Hanna have completely stolen our hearts and we really do love every word in this book. There are also a lot of scenes we don't want to share because we don't want to spoil anything!
So this time, we'll be a little more tease'y with what we share because we want you all to experience it for the first time when you read! These might not be our absolute favorite scenes (if we want to keep those secret!) but these are ones we truly adore. And our excerpts will be short and quick . . . the complete opposite of Will (ba dum dum *cymbal crash*)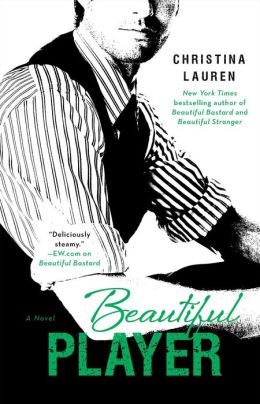 So here it is: Five of our favorite moments from

BEAUTIFUL PLAYER!
5. Friendship First
We have to be honest, we love the foundation these two characters build before they dive into anything, and especially how it continues even after everything "starts" between them. It's not just one scene that we love in this way, but this one captures it pretty well.
"And?" he pressed.
Fine.
"And it's scary."
His lip twitched in a suppressed grin. "Why?"
"Because you're my friend . . . you've become my best friend."
His expression softened. "Is that a bad thing?"
"I don't have a lot of friends, and I don't want to screw things up with you. It's important."
He smiled, brushing a strand of hair away from where it clung to my sweaty cheek. "It is."
4. The boys, together again.
Seriously, nothing in the world is more fun than writing Max, Bennett, and Will together. There is a scene in this book that unfolded and shocked the hell out of us . . . but we aren't sharing that one here. Instead, you get some laughs:
"What are you doing?" I asked, wary.
He shushed me, hitting speaker so we could both hear the call ringing. Bennett's voice answered on the other end. "Max."
"Ben," Max said, leaning back in his chair with a giant grin. "It's finally happened."
I groaned, resting my head on my hand.
"You got your period?" Bennett asked. "Congratulations."
"No, you twat," Max said, laughing. "I'm talking about Will. He's gone arse over tits for a girl."
3. The Bar
Hanna is unfiltered, Will realizes he's falling fast for this girl, and the entire interaction was seriously so fun to write.
"What's with the stern tone, William?
I blew out a breath. "Did he not see me sitting here with you? He was all over you. What a dick."
"Taking my drink order?" she asked, giving me a baffled stare. "What a jerk."
"Innuendo," I explained. "Surely you speak it."
"Surely you're kidding."
"'Something strong behind the bar that could keep you up for hours'?"
Her mouth formed a tiny O as she seemed to figure it out and then she grinned. "Isn't that the point of our little project? To get some more innuendo in my life?"
2. The Party
We just love the way this scene unfolds, and watching Will hold back his feelings as long as he can . . .
Hanna threw her head back, laughing my favorite laugh, the one that came from her belly and took over her entire body.
"You're so fucking pretty," I murmured, without thinking, running my thumb over her cheek.
She jerked her head back upright and, with a lingering glance to my mouth, pulled me out of the kitchen, a small, devilish smile on her face.
"Where are we going?" I asked, letting her lead me down a narrow hallway lined with closed doors.
"Shh. I'll lose my nerve if I say it before we get there. Just come with me."
Little did she know I'd follow her down this hallway even if it caught fire. I'd come to this dirty bohemian party with her after all.
1. The Sex (many, many chapters)
Sweet baby ceramic Jesus the sex. We had so much fun writing the sex in this book. Too bad we're not putting together a whole scene for you and spoiling it here! But a few lines from random scenes? We can give you that.
"Don't go shy on me now."

"Put me inside you."

"I can't believe we're doing this."

"Start slow. Tease me a little."

"I can't . . . I can't fucking think straight."

"I want you to watch while you help."

"Teeth," he reminded me in a hiss.
Now go get your copy and tell us what you think!!
 Giveaway: 

Print copies of Beautiful Bastard + Beautiful Stranger + Beautiful Player + Beautiful Bitch + Beautiful Bombshell.
To enter Giveaway: Please complete the Rafflecopter form and post a comment:

Have you read any of the books in this series? Tell me are you team Bennett, Team Max or Team Will & Why? If you haven't read this series series tell  me Why YOU should win 😉 
About the book
A bombshell bookworm. A chronic Casanova. And a lesson in chemistry too scandalous for school.
When Hanna Bergstrom receives a lecture from her overprotective brother about neglecting her social life and burying herself in grad school, she's determined to tackle his implied assignment: get out, make friends, start dating. And who better to turn her into the sultry siren every man wants than her brother's gorgeous best friend, Will Sumner, venture capitalist and unapologetic playboy?
Will takes risks for a living, but he's skeptical about this challenge of Hanna's…until the wild night his innocently seductive pupil tempts him into bed- and teaches him a thing or two about being with a woman he can't forget. Now that Hanna's discovered the power of her own sex appeal, it's up to Will to prove he's the only man she'll ever need.
About the Authors
Christina and Lauren, a writing duo that has been swooning over romance novels for as long as they can remember, are the authors of Beautiful Stranger and Beautiful Bastard from Gallery Books. Separated by the pesky state of Nevada, these co-author besties speak several times a day, agree that Ruby Pumps is the best nail polish color ever, and would, if given the choice, spend all day staring at the ocean from the San Clemente pier. You can find them online at ChristinaLaurenBooks.com or at @seeCwrite and @lolashoes on Twitter.