Today it is my pleasure to Welcome author
Joanna Bourne
to HJ!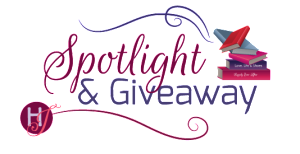 Hi Joanna and welcome to HJ! We're so excited to chat with you about your new release, Beauty Like the Night!
Please summarize the book for the readers here:

Glad to be here. So cool.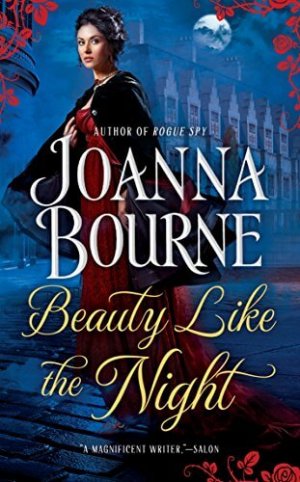 So, the briefest summary in the history of the world. A tweet of a summary, more or less:
Séverine was finding out the hard way that spies never retire. Raoul was trying to decide if she was guilty of murder.
Then there was the sex.

What's your favorite line from the book?
"I am not your dear young woman." Pilar's chin lifted. "I am the daughter of Maria Sanchia Adelita Fidelia Gavarre y Vega, the woman you killed. I am your death."
Please tell us a little about the characters in your book. What first attracts your Hero to the Heroine and vice versa?
Séverine's retired from spying. Now she investigates crime and tries to bring a little – just a little – justice into the lives of the London poor.
Raoul needs her skill set to find a kidnapped child. One small problem. She might be the kidnapper.
Why she likes him: He's sexy. He's unpredictable. He's not impressed by the British Service in the least, and he intrigues her to the toes of her dance slippers.
Why he likes her: He's turned on by her bravery and her competence. Oh. And a few years back when they met first time, she let him be dragged off to hang. Way to catch a man's attention.

Is there certain trait or je ne sais quoi that you find all your heroes have? Why do you think that is?
I find nothing more attractive than intelligence. Smart is sexy.
This too. My heroes are ruled by an innate integrity. They're men who'd die for an ideal. Or better yet, stay alive for it.

As you wrote your protagonist was there anything about them that surprised you?
I know some writers feel the characters reveal themselves as the story rolls onward. But mostly I know who and what my folks are before I head in to the writing.
One thing I did learn though that surprised me: Raoul makes wine. I knew this from the start. He's good at it and it's central to who his is. I just hadn't realized he really enjoyed the whole wine business from the ground up.

The first kiss…
"I don't sneak into corners and kiss men at parties."
"Wise policy."
"I don't kiss men like you at all." But she ached warmly everywhere important when she said it. She ached significantly.
"You're wiser than I am," he said. "That's something else I admire." He went back to outlining her lips with his finger. "I've changed my mind about a kiss. Have you?"
"Yes."
Did any scene have you laughing or crying (or blushing) while writing it? Please share a little snippet of the scene.
Here's where two characters are intimidating a prisoner, trying to get him to talk by pretending to be preparing to torture him.
"Are we ready?" Hawker asked.
"
Oh, yes," Felicity said. "See." Scrape. Click.
"Lean the pokers there, against the andirons. It works better if you let iron cool a bit before you put it to use. Same way you use a dull knife instead of a sharp one."
"I'll remember that." Felicity's voice was perfectly serious.
O'Grady panted. "You can't get away with this. I have friends."
They ignore him.
"You don't want to do too much damage, right at first," Hawker said. "You need unbroken skin to work on. I prefer the side of a hot knife, myself. Small burns. Precision and control."
"Precision and control," Felicity repeated.
"The key is taking your time and doing it right."
"Stop this," O'Grady snarled. "I'll tell you what you want to know."
Hawker, pleasantly, "Yes. You will."
This was not the first prisoner questioned at Meeks Street. There was a routine. Agents went through the house and picked up gunsmithing tools and intimidating kitchen implements. The cruel apple corer generally played a part, and the fiendish corkscrew. There was something of a competition to locate the most horrific machineries.
"Where are the thumbscrews?" Hawker murmured. "When I find out who keeps running off with my thumbscrews, he's in trouble."
If you could have given your characters one piece of advice before the opening pages of the book, what would it be and why?
I like to think the difficulties they went through pulled them closer together. The danger they faced made the eventual happy ending more satisfying.
What are you currently working on? What other releases do you have planned for 2017?
This last book is:
Beauty like the Night. Paperback, e-book and — TAH DAH — audiobook at
https://www.amazon.com/Beauty-Night-Spymaster-Joanna-Bourne/dp/0425260836/?tag=historromanc-20
In other news, I'm formatting an Indie novella which I hope to put up for purchase in some reasonable timeframe.
Gideon and the Den of Thieves is a very early story in the Spymaster's fictive Universe. We see Hawker at twelve or thirteen, working for Lazarus.

Thanks for blogging at HJ!
Giveaway:

Print copy of BEAUTY LIKE THE NIGHT (The Spymaster Series) by Joanna Bourne
To enter Giveaway: Please complete the Rafflecopter form and

Leave a comment with your thoughts on the book…
Excerpt from Beauty Like the Night:
She slid out of sleep and knew there was a man in her room.
He stood between her and the faint square of night sky in the window. Just stood, which was threat enough for all practical purposes. Any man who wheedled his way so silently through a window on the second floor was no amateur in the craft of housebreaking.
This was the way death arrived. Uninvited. Unobtrusive. An almost trivial break in the expected.
He must have heard her move. He came slowly, smoothly, quiet on his feet, toward her. He was a tall column of shadow, lit on one side with red light from the fire, pure darkness on the other. He carried a knife in his right hand, being competent about it. He said, "I'm not going to hurt you."
That's why you're pointing ten inches of steel at me. "What do you want?"
Her pistol was loaded and ready, neatly under her pillow. Even in Buckinghamshire, at the Shield and Staff, the familiar, friendly inn halfway between London and home, she took precautions. But she couldn't get to her gun before he used that knife. It was never about having the best weapon. It was always about being able to lay your hand on it.
"I want the girl," he said. "Keep the amulet. Just give me the girl."
Her mind opened all its cabinets and turned out all its drawers and none of them held anything about lost girls or stolen girls or any sort of girl whatsoever. "There's no one here. Look around." Maybe he'd broken into the wrong room. Maybe she could send him off to menace somebody else.
"Her name is Pilar," he said. "She's a schoolgirl, twelve years old, living in London. Three months ago her mother died in their front parlor. No one's seen the girl since."
He was anonymous in the dark, but she thought she'd know him again, if she survived the night and went hunting for him. There would not be many men who carried such a silent and deliberate presence. Who moved like a cat. His voice sounded like a cat had decided to talk.
She would have liked to see his face more clearly. Along with not wanting to be stabbed, she did not want to be stabbed by a man she hadn't seen.
"I'm sorry for this schoolgirl," she said softly. "It's sad and terrible, but it's nothing to do with—"
"If she's still alive, she's alone and terrified, a prisoner at the mercy of strangers. Do you know how it feels to be trapped and alone in the hands of an enemy?" The knife inscribed a small circle in the air. "This is how it feels."
He was wrong to think she didn't know what it was like to be alone and afraid and trapped. Her earliest memories were exactly that. The Revolution had not spared children.
"London's a sink of crime," she said. "But it's not my crime. Not my brutality. I'm not in the business of killing."
"The girl isn't part of it. She's useless to you. Let her go."
If this man had come for her, knowing who and what she'd been, he was either desperate or a fool or very dangerous. Or all three. She said, "I retired a long time ago."
"Innocent as a nestling harpy," he murmured. "All soft down and razor claws."
"I see myself as a battlefield crow. Retired, with a perch and a cup of fruits and nuts in the salon and a covered cage in the schoolroom. Do you mind if I sit up?"
"Not at all. Take this." The shadow of his body rippled. Something glinted. A soft weight landed on the blankets. His knife.
No one surrenders an advantage so easily. Therefore, this knife is not an advantage.
Excerpt. © Reprinted by permission. All rights reserved.

Book Info:
In the newest Spymaster novel, "master of romance and suspense"* Joanna Bourne offers a stirring tale of intrigue, espionage, and attraction.
Séverine de Cabrillac, orphan of the French revolution and sometime British intelligence agent, has tried to leave spying behind her. Now she devotes herself to investigating crimes in London and finding justice for the wrongly accused.
Raoul Deverney, an enigmatic half-Spaniard with enough secrets to earn even a spy's respect, is at her door demanding help. She's the only one who can find the killer of his long-estranged wife and rescue her missing twelve-year-old daughter.
Séverine reluctantly agrees to aid him, even though she knows the growing attraction between them makes it more than unwise. Their desperate search for the girl ​unleashes treason and murder. . . and offers a last chance for two strong, wounded people to find love.


Meet the Author: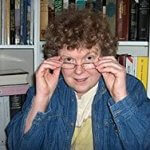 Joanna Bourne is a RITA Award-winning author of historical romances set in England and France during the Napoleonic Wars, including The Forbidden Rose, My Lord and Spymaster, and The Spymaster's Lady. Joanna lives in the Appalachian Mountains with her family. Visit her at joannabourne.com.
Website | Facebook |