Today it is my pleasure to Welcome author
Sharon Lynn Fisher
to HJ!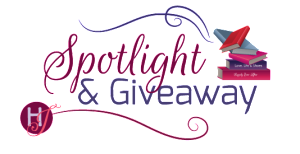 RITA Award finalist Sharon Lynn Fisher blends dark erotic romance, fantasy, and science fiction in these bold tales of seduction and sensual awakening. . . .
Please summarize the book for the readers here: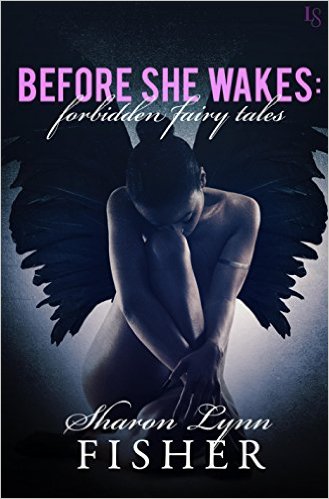 BEFORE SHE WAKES: Forbidden Fairy Tales is a collection of erotic bedtime stories. These tales are a blend of fantasy, paranormal, steampunk, sci-fi, and romance. You'll find colorful and diverse worlds, heroines on a journey of erotic discovery, and red-hot passionate encounters with a side order of kink.

Please share the opening lines of this book:
Since this book has six stories and six openings, I chose one that I thought was a good representation of the flavor of the collection.
Today is the day that I'm bound to a monster.
It's not like it sounds. I'm no victim of ambitious or scheming parents, like you find in history books and fairy tales.
Please share a few Fun facts about this book…
Many of the settings I used are places I've been, including the village of Roussillon in Provence, Clifden Castle in the West of Ireland, the Palace of Versailles, the riverfront in Portland, and New Orleans.
The original title of the collection was FANTASIES IN COLOR, and each story is based on a color.
The collection has a Pinterest page where you can see my ideas of what the characters look like, and some of the settings. (https://www.pinterest.com/sharonlynfisher/forbidden-fairy-tales/)
If your book was optioned for a movie, what scene would you use for the audition of the main characters and why?
I'll go with this scene from "The Dragonfly Prince," which is the same story I excerpted above. It's about a young woman in post-apocalyptic Ireland who gives herself in marriage to keep the peace with a clan of genetically modified humans who call themselves the Tuatha De Danann. What she doesn't know is that a man she has always considered her stepbrother is in love with her and wants to stop the wedding. When her betrothed walks in on a forbidden kiss, awkwardness ensues. After the stepbrother is ordered out, the bride and bridegroom have their first conversation.
Dayne's countenance is so smoky and dark that it is hard to imagine what he's thinking. His arms are folded, and the bunching of shoulder and chest muscles reminds me how powerful he is. My heart races, and I struggle to find my voice. But he doesn't speak, so I must.
"I apologize. Jamie's behavior was wrong and . . . unexpected."
Dayne lifts a dark eyebrow. "You were disgusted by it? It didn't appear so to me."
My already hot skin saves me from displaying the shame I feel. "I was surprised. And I . . ." On an impulse, I raise my chin to better meet the challenge in his gaze. Instinct is warning me I can't win a game of cat-and-mouse with this man. "I was confused. We grew up together, and I've always thought of him as my brother. I didn't know that he felt differently."
"And now that you do?"
I drop my hands to my sides and take a slow breath, knowing how important my answer is. "Now that I do, I understand why he was so violently opposed to this marriage. And I regret that I've hurt him so deeply."
I know I haven't answered the question he's really asking, but he seems to accept it anyway. He strides to the window beside the bed, and I find my eyes following the crimson wings as he moves. Their texture makes them appear to glisten, and I wonder whether they're as fragile as they look. I wonder whether they're capable of flight. My da says that the biological mechanics are all wrong. That the winged transgenics were a failed experiment. But they proved more resilient than most of humanity. And though his wings may serve no practical purpose, it's impossible not to appreciate their delicate-veined beauty.
"Has the conflict been resolved?" I ask, a tremor in my voice.
"No," he replies. "But my father will try to distract them until the danger passes. There would have been games after the wedding. Contests of strength. He's trying to interest them in those."
"I don't understand what happened. Have I done something wrong?"
He turns from the window. "Yes. But it wasn't your fault. It was an oversight of my father's, when he arranged the ceremony with your father."
I lift my eyebrows, waiting for the rest of it.
"You should never have appeared in public at this time of your cycle. A Tuatha woman wouldn't do such a thing unless she wanted attention from potential mates."
I stare at him, keenly aware my color is rising again. My betrothed, whom I've just met, is talking about my fertility—and he seems to know more about it than I do.
Excerpts. © Reprinted by permission. All rights reserved.

What do you want people to take away from reading this book?
The idea that sexual fantasy is only limited by our own imagination! Mostly I hope they'll find each story a fun ride that they couldn't put down. That's the way I felt about writing them!
What are you currently working on? What other releases do you have planned for 2016?
I'm writing a full-length romance. It's an alternate-history paranormal set in 1880s Ireland (so there are steampunk elements too!). Like my short stories, it's loosely based on a classic tale (Strange Case of Dr. Jekyll and Mr. Hyde) and features an inquisitive and unusual young woman, her search for the lost fairy race, and the secretive and passionate earl who who just might be her undoing. I'd like to see it released late this year or early next.

Thanks for blogging at HJ!
Giveaway:

Ebook: BEFORE SHE WAKES by Sharon Lyn Fisher (Gifted via Amazon)
To enter Giveaway: Please complete the Rafflecopter form and Post a comment to this Q:

What fairy tale or other classic story would you most like to read an erotic version of?
Book Info:
THE GARDEN RULES
After swallowing an acorn sweetmeat, Sylva is transported to a fantastical forest and begins training as a nymph at the behest of her faun master. But before she earns the right to please him, she must complete three tantalizing trials.
THE DRAGONMAID'S SECRET
On the king's orders, a mercenary has come to ransack the village of Roussillon. But when he confronts the town's defender, the dragonmaid Isabeau, he is overwhelmed by the most fiery passions—for this rogue is, in fact, a dragon-shifter.
RAVEN TAKES A PEARL
Pearl is a captive of Master Raven—part man, part crow, part machine. And as she submits to the curious probing of the dark-winged inventor, Pearl discovers that her body responds with an all-too-human demand: desire.
THE KELPIE'S PRIZE
Dragged beneath a fairy pool by a mechanical horse, Vivi finds herself held prisoner by an alchemist claiming to be Merlin himself. Now, to escape an ancient curse, she must play the wanton seductress—and use her body to secure the release she craves.
WILLA AND THE WISP
In the bayou that covers the long-ago flooded city of New Orleans, Willa uses light to keep her safe from the creepers. She never expected that light to take the form of a brightly glowing man—an enigmatic lover who ignites the flame within.
THE DRAGONFLY PRINCE
In post-apocalyptic Ireland, a virgin gives her hand in marriage to broker peace with a genetically modified race. But when a human rival challenges the dark prince's claim, so begins a duel that will push the fair maiden to the limits of pleasure.
Before She Wakes is intended for mature audiences.
Book Links:   

Meet the Author:
An RWA RITA Award finalist and a three-time Golden Heart Award finalist, Sharon Lynn Fisher writes stories for the geeky at heart — meaty mash-ups of sci-fi, fantasy, suspense, and romance, with no apology for the latter. She lives where it rains nine months of the year, and she has a strange obsession with gingers (down to her freaky orange cat).
Sharon's works include:
Ghost Planet (Tor, 2012)
The Ophelia Prophecy (Tor, 2014)
Echo 8 (Tor, 2015)
Before She Wakes (Loveswept, 2016)
Website | Facebook | Twitter |