Today it is my pleasure to Welcome romance authors 
Joss Wood & Lucy King 
to HJ!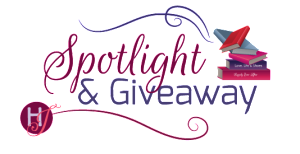 Joss & Lucy, Thanks for stopping by to talk about your duet release: Behind the Headlines
Wild About the Man by Joss Wood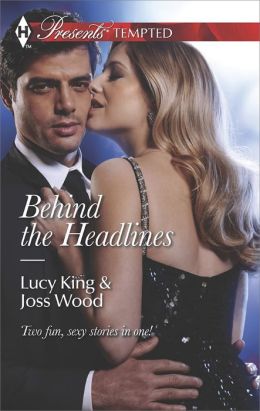 When Clem Copeland, former model and society princess, gets dumped by her famous rock star boyfriend on national TV, she knows that the press is going to be out for blood AKA, her side if the story. Her father, supremely wealthy, arranges for her to fly to a six star game lodge he has a minor share in in South Africa where she thinks she is going to be able to lick her wounds in supreme comfort. Except that Nick Sherwood's lodge is fully booked for the next eighteen months and she has to move into his guest bedroom. Instead of sauna's and spa days, Nick expects her to pull her weight at the lode.
Nick doesn't have time to babysit a princess and is irritated when one lands on his doorstep. She's entitled, privileged and very, very beautiful. The attraction he feels for her is unwelcome but as they get to know each other, Nick realises that Clem is a lot deeper than the average socialite and far more complicated. And Nick has his baggage too.
As Clem and Nick deal with the challenges of running an upmarket lodge, game reserve and wild life rehabilitation centre maybe, just maybe, two supremely different people can find the love neither of them wanted but so desperately need.
Random facts about the book.
1. Of all the books I've written this is still my favourite (closely followed by Flirting with The Forbidden). When I was writing it my fingers couldn't keep up with my brain the words wanted to come so fast.
2. I cried when I wrote the rescuing the baby rhino scene. With the rate of rate of rhino poaching I don't think my grandchildren will see them in the wild. It's so, so, sad.
3. I'm happiest when I am in the bush and there's nothing better, or wilder, than an African rainstorm. (In the book Clem is terrified of them, I love them.)
4. Nick is my favourite character to date and I'm still a little in love with him; I think I always will be. He's broody (and hot) and dedicated (and hot) and sensitive and….hot. See my inspiration (s) for Nick and Clem on my Pinterest page at http://www.pinterest.com/josswoodbooks/wild-about-the-man/
5. I think I need to write another book set in the African bush…maybe with a female game ranger or a wildlife vet. What do you think?
Excerpt.
This scene takes place after Clem tells Nick that she can do cope with anything; that he can throw his worst at her and she won't quit. So Nick challenges her statement by putting Clem to work sorting through the waste the lodge generates to capture what can be recycled. They have returned to Nick's house and she's is filthy and very smelly.
Clem started for the house but a pair of fingers snagged the waistband of her denim shorts and she was brought to a sudden halt.
'What ─?'
'Where do you think you are going?' Nick growled.
'I am going to shower.'
'You are not going into my house reeking like that.' Nick told her, pulling her backwards towards. Clem twisted in an effort to get out his grip and nearly managed it until a strong arm bounded around her waist and hauled her against his chest.
Nick swore. 'You've given me your stench! Dammit, Red!'
He easily held her with one hand and grabbed hold of the spigot of the garden hose, flipping the tap open with his knee. Without warning he dropped Clem, turned the hose on her and she gasped when a stream of cold water hit her in the face.
Clem slapped her hands to her face and turned her back to the deluge. 'Niiiiiiccccck!'
'Princess?' The water hit her shoulder, the back of her neck, drenched her hair.
'I'm going to disembowel and string you up for the hyenas!' she shouted in between her splutters.
'You can try.' Nick said, aiming the water at her bottom. 'What on earth did you sit in, Red?'
Clem twisted to look at her bottom. 'A bag burst and I slipped. I think it's a mixture of rotten tomatoes and cabbage.' She tipped her head back as Nick aimed the water at her chest. 'Actually, that's kind of nice. It's the first time I've felt cool since I got here.'
Nick grimaced as he sprayed her legs and her feet. 'Cool bra, by the way.'
Clem looked down and saw the outline of her lacy bra under her wet, white─ ok, now brownish─ vest and rolled her eyes. Men.
'I think that's a spinach leaf on your ankle.'
'Eeew.' Clem reached down and picked the leaf off her skin. 'So, am I clean enough to go into your precious house?'
'Not in those clothes. Strip.'
Clem lifted her eyebrows. 'I beg your pardon?'
Nick looked impatient. And amused. 'I can still smell you and ninety percent of the smell is in your clothes. I'll get you a towel if you're feeling modest.'
Oh, she was very tired of that smirky smile, that expression that said he was dealing with the village idiot. He wanted her to strip?
Well, ok then…
Clem narrowed her eyes and without removing her annoyed glance from his face, lifted her vest and pulled it up and over her head and dropped it to the grass. Standing in her Agent Provocateur, low cut, lacy, scarlet bra she reached for the snap of her denims.
Nick tried to looked insouciant but she saw the tell tale muscle jump in his jaw. So she flipped open the buttons and deliberately wiggled her shorts down her legs, slowly revealing a brief pair of matching panties, two thin strings of fabric linking the back to the front. The hosepipe in Nick's hand dropped as she stepped out of the denims─ destined to be burnt─ and she swung her hips as she sauntered up to him.
His eyes were everywhere they shouldn't be and, for once, she was ok with that because he didn't notice what she was doing. In a flash, she lifted the pipe, directed a stream of water at his crotch before whipping it up and directing it into his open- with-shock mouth.
Grinning, she dropped the hose and, listening to him splutter, walked into the house. She hadn't been a lingerie model for nothing.
Author bio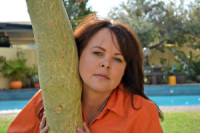 Joss Wood's passion for putting black letters on a white screen is only matched by her love of books and travelling . Fueled by coffee, Joss is a hands on Mom and works for a non-profit organisation to promote local economic development and the collective business interests of the area where she resides. She lives in Kwa-Zulu Natal, South Africa with her husband and two children.
The Couple Behind the Headlines by Lucy King
Book summary
Spotted: Society sweetheart and playboy at exhibition. Admiring the art…or each other? It-girl Imogen Christie has been getting up-close-and-personal with financial hotshot Jack Taylor. Think that's wise, Miss Christie? We all know what happened to your last hook-up…he's now engaged to your best friend!
Considering Jack's history, it would be shocking if they lasted more than one night! But with the paparazzi spotting them all over London, maybe Jack will have to add a new word to his vocabulary – 'relationship'. Unless Imogen's heart is in much more danger than she thinks…?
Favourite scene
This is such a tough one since (this being one of my favourite books) there are so many to choose from! Do I go for the private view where Jack and Imogen first meet over some hideous modern art? The moment Imogen bumps into her lying cheating ex and Jack's there to rescue her? Or the morning after the night before when Imogen eavesdrops in on an ambiguous telephone message left on Jack's answer machine and comes to the wholly wrong (and consequently deeply mortifying) conclusion? Nope, I think it has to be the taxi ride shortly after Imogen witheringly rejects Jack's advances and he follows her, intent on getting an explanation. There's misunderstanding, animosity and a whole load of heat – my kind of combination!
Here's a snippet…
He shot her a quick glance and the odd look in his eye made her pulse leap. 'You had a stalker?'
'I did.'
'I guess that would explain your elbow in my stomach.'
'Would it?' she replied sweetly. Whatever that look had been it had better not have been pity. 'Maybe I just don't like you.'
He smiled. 'Yes, you do. You might not want to, but you do.' And then his expression turned serious. 'I'm sorry if I scared you.'
She frowned and decided that getting into a no-I-don't-yes-you-do kind of tussle about whether she liked him or not, which she didn't of course, wasn't going to get her anywhere. 'You didn't. You startled me. There's a difference.'
'If you say so.'
'I do.'
'As a matter of interest, where are you going?'
'That's none of your business.'
'Now, now, darling,' he said with a grin. 'You're not being very friendly.'
'You've practically hijacked my taxi. I'm not feeling very friendly.'
Although to be honest she wasn't quite sure what she was feeling. Edgy, definitely. Skin-pricklingly aware of every inch of him as he sat back and ran his hands through his hair. All weirdly quivery too.
Those 'darling's had her wondering what it would be like to have him say it and mean it. They had her imagining him saying them in a whole load of other scenarios, all of which involved her naked and in his arms.
How on earth did he do it? she wondered dazedly. Yes, he was extraordinarily good-looking and his body was something else, but she'd met loads of handsome well-packaged men over the years and none of them had made her go fluttery and molten and teenagery like this.
All she wanted to do was clamber onto his lap, yank up his shirt and get her hands on him. While planting her mouth on his and kissing him as if her life depended on it. In fact it was taking every ounce of self-control she possessed not to slide across the leather and do precisely that.
Even more confusing was how could she react to him like this when she knew who he was and what he was really like. It was perverse.
But perhaps that was what chemistry was, she reflected, surreptitiously letting her eyes drift over him and almost scientifically noting her body's inevitable response. A searing attraction that had no regard for logic or reason or circumstance.
Well, that was fine, she told herself, sliding her gaze down over the powerful muscles of his thighs, remembering the feel of those muscles tensing beneath her hand and wishing she could just switch herself off. She might be as attracted to him as an iron filing to a magnet, but she was simply going to have to defy the laws of physics and resist. It was a question of control. That was all.
'If you're not feeling very friendly, why are you eyeing me up?'
Author bio
Lucy spent her formative years lost in the world of Mills & Boon romance when she really ought to have been paying attention to her teachers. Up against sparkling heroines, gorgeous heroes and the magic of falling in love, trigonometry and absolute ablatives didn't stand a chance. Now she writes for them – ten books to date – and she still can't quite believe it. Originally from London, she and her family live in Spain where she spends much of the time reading, failing to finish cryptic crosswords and trying to convince herself that the beach really is the best place to work.
GIVEAWAY:

(2) Print copy of BEHIND THE HEADLINES

(The Couple Behind the Headlines + Wild About the Man)
To enter Giveaway: Please complete the Rafflecopter form and Post a comment to this Q:

What's your favourite type of heroine? Strong and independant? Vulnerable and in need of a protector? Shy or wild? Free spirit? and Why? Let us know!