Today it is my pleasure to Welcome romance author
Jennifer Faye
to HJ!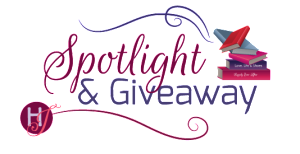 Hi Jennifer and welcome to HJ! We're so excited to chat with you about your new release, Best Man for the Bridesmaid!

Hi. Thanks a bunch for having me and letting me share a little about the second book in my DeFiore Brothers duet.

Please summarize the book a la Twitter style for the readers here: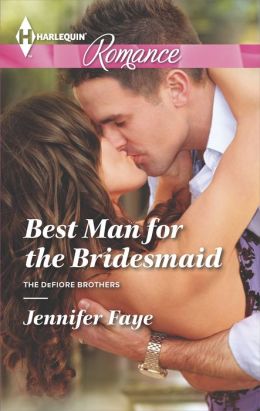 Stefano DeFiore enjoys a quiet life…until he's matched up with the bold & colorful Jules Lane to plan a celebrity wedding…

Please share your favorite line or quote from this book:
This is a piece of advice from Stefano's grandfather to Jules:
"Just remember that anything worth having is worth fighting for. Life isn't easy, and the good stuff doesn't just land in your lap. You have to work for it and never give up."
Please share a few FUN facts about this book…
– The book takes place in a romantic vineyard in sunny Italy.
I had so much fun researching the wedding cakes for this book. Yum!
There's an adorable kitten in this story named Apricot. 😉
The working title for this book was: A Vineyard Wedding
Once upon a time each chapter had a fun subtitle, but they were dropped when the book was retitled. Here are just a few of them:
Don't start off on the wrong foot
Pick a wedding date…or two
Don't forget to stop and smell the grapes
Please tell us a little about the characters in your book. As you wrote your protagonist was there anything about them that surprised you?
Stefano DeFiore is proud and reserved—he likes the quiet life. So planning a wedding for his celebrity chef brother is his idea of hell. But when bold and colorful Jules Lane enters his world—chief bridesmaid and sister to the bride—Stefano decides to take his best man duties seriously…including doing all he can to make Jules's time in Italy simply heaven…

What kind of research did you do for this book?
Lots! 😉
I loved researching Italy. I can't even begin to tell you about all of the delicious food I read about. Talk about cravings! LOL. And I HAD to look at hundreds of dresses from bridal gowns to bridesmaid dresses. It was wonderful–er, I mean I slaved away. 😉 And then there were the flowers and bouquets to pick out. Talk about an amazing assortment of colors and arrangements. But then again Jules only has two favorite colors so that narrowed the search.

The First kiss…
Both Stefano and Jules are guarded souls. They've been deeply hurt in the past so they are intent on keeping their distance from romance or anything that resembles it. As such, their first kiss is completely unexpected…or so they like to tell themselves. 😉 It is a moment of sharing, of understanding. They are both swept up in the moment and totally caught off guard by the powerful emotions churning within each of them.

If your book was optioned for a movie, what scene would be absolutely crucial to include and why?
When they pulled up in front of Tortino Paradiso— Cupcake Heaven—Jules knew they were in the right place. It may not be the wedding cake that Lizzie was dreaming of. But in times of desperation, there had to be compromises. The building was a dark-chocolate brick. The striped awning was the color of pink-and-pearl-white frosting. And the large windows held various cupcake towers as well as cupcakes displayed in the shape of a smiley face. The display that truly caught Jules's attention was one of cupcakes decorated as various brightly colored flowers and placed in a garden setting with a white picket fence. It was detailed, imaginative and fun. The bakery radiated a sense of cheerful creativity where the sky was the limit.
"This is it!"

Stefano turned a puzzled look her way. "This is what?"

"This is the place where we'll find Lizzie and Dante's cake."

"Maybe your Italian isn't so good. This is a cupcake shop. I don't think that's what they had in mind for their wedding cake."

"Just trust me."

"That's what I'm afraid of."

She jumped out of the car before Stefano could say more. She pulled off her sunglasses and smiled at a customer who'd just exited the bakery. In their hand was a cute bag with the picture of a chocolate cupcake with pink frosting on the front. It appeared that this place was all about the details. Now they had to pass one last test—the taste test.

Stefano rounded the car and joined her on the sidewalk. She leaned toward him and whispered, "Just follow my lead. Or else."

Without waiting for his response, she reached out and slid her hand in his. Goose bumps raced up her arm, and a warm sensation swirled in her chest. She resisted the urge to glance his way to see if he noticed her reaction to his touch. She willed herself to breath regularly and act nonchalant. She assured herself that the reaction had nothing to do with that much-too-short kiss.

"Is this really necessary?" He glanced down at their clasped hands, but he didn't pull away.

"Most definitely." She swallowed the lump in her throat.
What do you want people to take away from reading this book?
Not to hide who you are. If people truly care about you, they'll accept and love you as is.

What are you currently working on? What other releases do you have planned for 2015?
I'm currently revising Prince Demetrius's story (he's the crown prince from A PRINCESS BY CHRISTMAS). The upcoming book has been formally titled PRINCE'S CHRISTMAS VOW. It will released this November and conclude the Twin Princes of Mirraccino duet.
My next release is the second book in the Whistle Stop series, A MOMENT TO DANCE. It will be available May 2015. Here's the blurb:
The need to feel his touch thrummed in her veins. She'd been alone for so long…
For Ella Morgan, moving to Whistle Stop is a chance to start over, put her horrific past behind her. But now she's living in a mountain cabin—in dire need of renovation—that her grandmother left her, along with a sizable tax bill. Her job teaching school isn't going to cover it. She needs cash, and soon.
Volunteer firefighter Tony Granger has returned to Whistle Stop to run the family ranch and be guardian to his orphaned nephew, Johnny. But being a single parent isn't coming easy, and he's worried sick he won't succeed with his plan to adopt the boy, especially if Johnny's grades don't improve. He needs a break, and fast.
When Ella finds out Tony doesn't have a partner for the Dancing With the Firefighters' benefit—which is offering a large cash prize—and he hits upon hiring her as Johnny's tutor, it looks like their problems might be solved. But taking dance lessons to win the competition sets alight a burning attraction between them. Can they let go and learn to trust again, or will the scars of their pasts still haunt them?
In addition:
August 2015 – RETURN OF THE ITALIAN TYCOON (The Vineyards of Calanetti , book 2)
Fall 2015 – A MOMENT ON THE LIPS (A Whistle Stop Romance, book 3)
Thanks for blogging at HJ!
Giveaway:

An autographed copy of BEST MAN FOR THE BRIDESMAID + swag. (international)
To enter Giveaway: Please complete the Rafflecopter form and Post a comment to this Q:

What's your favorite flavor of wedding cake? (Mine is a white cake with a berry filling. Delicious!!!)
Book Info:
Always the bridesmaid…
Planning her sister's Italian wedding only reminds Jules Lane of how far away she is from finding her own true love. And worse, she's doing it alongside the brooding, mouthwateringly handsome best man, Stefano DeFiore.
Having seen the destructive power of love, Stefano has no time for weddings–but Jules's smile is captivating. Making her feel like the most beautiful woman in the world is one thing, but can he give this blushing bridesmaid a happily-ever-after of her own?
Meet the Author: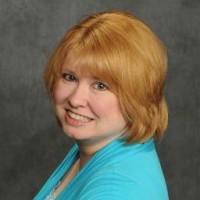 Award-winning author, Jennifer Faye pens fun, heartwarming romances. Step into the pages of exciting destinations with rugged cowboys, sexy tycoons & enchanting royalty. Jennifer has won the RT Book Reviews Reviewers' Choice Award, named a TOP PICK author, and been nominated for numerous awards. Now living her dream, she resides with her patient husband, amazing daughter (the other remarkable daughter is off chasing her own dreams) and two spoiled cats.
Website | Facebook | Twitter |