Today it is my pleasure to Welcome author
Alison Aimes
to HJ!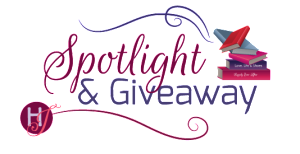 Hi Alison and welcome to HJ! We're so excited to chat with you about your new release, Besting the Billionaire

!


Hi everyone. Such a pleasure to be here!!!

Please summarize the book for the readers here: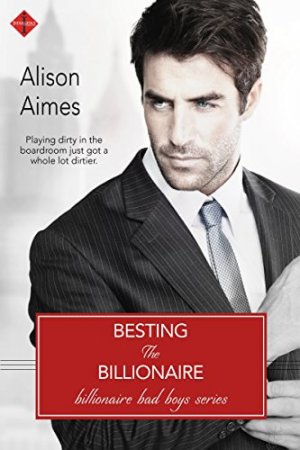 Besting the Billionaire is a smokin' hot, enemies-to-lovers, office romance about two smart, passionate people who aren't above a little one-upmanship to get what they want. That said, it's not your typical billionaire story. Both the hero and heroine have leverage and power and that's part of the fun: two sexy, tough bad-asses going toe-to-toe in an all out battle for the top who keep ending up down and dirty. Like the tag line says: playing dirty in the boardroom just got a whole lot dirtier.

What's your favorite line(s) from the book?:
I'm not sure why these lines sprung to mind, except perhaps that they encapsulate so well the intense pull between the hero and heroine near the start:
Their gazes fused.But it wasn't anger in her heavy-lidded stare. It was dark, unwelcome need. It was the promise of a battleground scorched with back-clawing, raw, on-all-fours sex and a fight for dominance that could end with only one victor.

The ruthless bastard in him threw back his head and roared.

He was all in.
When you sat down to start this book, what was the biggest challenge you faced? What were you most excited about?
I loved that my heroine leapt from the pages both so strong and wounded and that her strength was one of the things that drew the hero, even though it screwed up his well-laid plans. A reluctant, ruthless hero who can't help himself, who only wants his woman to shine, and who is willing to use his ruthlessness towards that end, even at cost to himself, does it for me every time. But I knew from the start, too, that such a deeply loyal hero would have other bonds and obligations that would conflict with his protective impulses for the heroine. Negotiating those divided loyalties was, without a doubt, the biggest challenge of this book.
Please tell us a little about the characters in your book. As you wrote your protagonist was there anything about them that surprised you?
I knew from the start that Lily was far more than the Southern piece of fluff most dismissed her as –and that beneath her honey-drawl was a woman with a backbone of steel and an extraordinary survivor. But I was surprised and delighted to discover that my hero's hard exterior hid an intense capacity for love and loyalty, not only with the heroine, but with others in his life, as well.
What have you learned about your own writing process/you as an author while writing this book?
I learned I need to quiet the irritating voice of self doubt and trust that as long as I keep typing along, the characters and the story will work out. I spent a good deal of the early writing stage of this book thinking it wasn't working as well as I wanted and then I finally got to the end only to realize I loved it. How insane is that? Anyway, I'm attempting to ignore the ever-present critic in myself as I write this next one, but it's not as easy as I would like. Still, I'll keep learning and trying.

The First kiss…
A satisfied, hungry smirk played across his gorgeous face. "There she is."

"Excuse me?"

"My fiery, take-no-prisoners ballbuster. I told you I prefer her to the starched-up, sugary-sweet confection you peddle to everyone else."

She blinked several times, her battle for control slipping, her nails curling into his suit jacket. "You were pushing me on purpose?"

"Yes." His eyes darkened to near black. No apology. No remorse in sight.

"Why in the heck would you do that?"

"I don't know." He sounded as annoyed as her. "Maybe for the same reason I spent all night lecturing myself to stay the hell away from you and here I am. Maybe for the same reason I'm suddenly getting a hard-on every time I pass a bowl of fruit. Maybe for the same reason that instead of taking you down and closing the deal for good, I'm standing here imagining yanking up that prim skirt and fucking you hard and deep on this table."

His arrogant, infuriating, beautiful mouth descended toward hers.

Just like that, raw, reckless lust laid all sensible plans to waste.

Six years of pretending ravaged in an instant.

"You bastard." Surging upward, she met him halfway.
Did any scene have you crying or laughing (or blushing) while writing it?
Actually, I laughed my way through a number of scenes as the hero has two friends/colleagues who kept surprising me with their ridiculous antics and quirks–as well as their touching, deep affection and loyalty to one another. There were also a few scenes that got me all choked up, especially near the end, because while it's not a heavy book, grief and forgiveness are critical parts of the story and when the heroine makes some of the choices she does near the end, I was awed by her capacity for selflessness and love. I can't say more than that without giving anything away, but suffice to say, it affected me a lot. As for blushing, well…it takes a lot, but I was surprised at how good at dirty talking my hero and heroine were with each other. Here's a snippet early on before they've even kissed….
"Listen up, Mr. Arrogant Neanderthal Ass." She stepped close, her minty breath whispering across his neck, a wild look in her eyes. "I don't need any extra advantage to beat you, and I am getting damn sick of hearing you suggest I have any interest in exchanging sex for favors." Her cheeks were flushed, her full red lips inches from his own, her drawl stronger than he'd ever heard. "When I have sex, it's for the pure, raw pleasure of it. It's not for business. It's for the moans. And the gasps. And the hot, sweaty, raunchy thrill of archin' my back while some guy plays with my tits and I scream and writhe as he drives inside me deep and hard."

All sound receded. All blood, too.

Holy shit. Man down…man down—and dick up. Up and hard and straining at that seam of his pants to get to her.

He was pretty sure his world had just shifted on its axis. "Good to know what you like." He barely got the words out, his voice rougher than he'd ever heard, raw, red-hot lust a chokehold around his throat.

By the triumphant look on her face, he could tell she was pleased with his reaction. Probably thought she'd shocked him. Probably thought she'd won this round. That the battlefield was hers to claim.

But he'd always liked this particular game.

He leaned in, his gaze locked on that incredible mouth. "But tell me, Lily, when he's deep inside does he rock nice and slow?" Her eyes widened as he brought his mouth to her ear, letting his breath rasp against the delicate shell. "Does he take his time? Does he wait until you're breathless and begging, your legs spread wide, your clit throbbing for his touch?"

A fine shudder wracked her body and he knew he had her.

Trouble was, he was caught as well.
If your book was optioned for a movie, what scene would you use for the audition of the main characters?
Hmmm. I'd likely choose the first time these two clash. It's as far from a cute-meet as you can get, but it sets the stage well for the battle to come. Full of emotion, back -and-forth, and sexual tension, the snippet I've chosen (moments after the hero has barged in on the heroine's one year memorial service for her late, much older, husband) begins with the heroine talking….
"I don't intend to turn tail and run. Despite your hope I'm too stupid to know otherwise, I'm well aware the company still holds numerous investments that, if managed well, can accrue the kind of profit required to stay afloat. That, right there, is the only happy ending I need."

His low chuckle only enraged her more.

"Laugh it up," she continued, "but I wonder if you'll find it so amusing to know the first thing I did this morning in my new capacity as head was fire all three resort managers at our key holdings? I know they've been in your pocket and deliberately running things into the ground. Not anymore."

"Impressive. But not nearly soon enough."

She spoke through gritted teeth. "I also leveraged a small personal investment against the company's current debt, allowing us to remain solvent through the month."

His smile grew. "Someone's been studying their business manuals."

"I've done a lot more than that." Her voice had gone low and mean, like the junkyard dogs that used to guard her uncle Travis's trailer.

She started back toward Russell's—whoops—her desk.

The Iceman blocked her path. "If I listened to everyone who's told me no, I wouldn't be the head of Kazankov Industries."

"If I said yes to everyone who's tried to convince me a good reaming was for my own pleasure, I'd have a far different job than the one I do now."

One brown eyebrow went up. "Blunt straight talk? From that mouth? I didn't think you had it in you."

"I get the impression you have no idea who you're dealing with." He'd clearly done some research. But not enough. The worst of her secrets were locked up tight. She'd traded away her youth to ensure it.

"Maybe I don't know you…yet," he acknowledged.

Too easily. As if his kind of arrogance wasn't the least bit phased by such a small miscalculation.

"But you shouldn't underestimate me, either. If you want money left for manicures, fancy trips, and designer gowns, your smartest course of action is to sell me the company today. My next offer won't be as generous."

She brandished her fingers in his face. "I do my own nails, thanks."

To her surprise, he seized her hand, the rough brush of his fingertips scorching her skin.

Before she could jerk her hand away, he turned it over, his thumb tracking slowly across her palm.

She told herself the sudden breathlessness was because she was furious.

"Old calluses." His glittering blue gaze locked with hers. "I do know who I'm dealing with, Lily Bennett. A girl who grew up in a trailer park. No parents. No money. No security. No chance for pretty things." His thumb scraped across her skin as if slicing right to the heart of her. "Until you met a much older man and suddenly found yourself on easy street."

Unwelcome heat was replaced by ice-cold rage.

"I know what a bastard Russell could be," he continued. "How easily he lied and manipulated. How effortlessly he could trample someone like you. But you're free now. You don't have to remain under his thumb. You can relish the youth and beauty you still have left. Party. Indulge. Travel. Truly live. It doesn't have to be a dirty old man rutting between those gorgeous thighs next time around."

"Get out."
Readers should read this book….
Because it's sexy, sweet, suspenseful, and a little different than your usual billionaire story.
And I swear it's not just me, the author, and my mom who think so. Here's what some early reviewers are saying…
"Now this is how to write a category romance that just leaps of the page….I loved this, it was funny, smokin' hot, had a bit of suspense and kept me reading waaay into the small hours of the night." -Goodreads review

"This book is a must read, without a doubt. It's a romantic suspense with two strong lead, some very interesting supporting characters and I loved the plot. The twists you won't see coming and dang I was just sure I knew who was behind some of the things and I was flat out wrong. You really don't want to miss this book! The cover is hot but doesn't hold a candle to the flames in this amazing story!" -Goodreads review

This is the first book I've read from Alison Aimes and I am hooked. It exceeded my expectations, it had a little bit of everything, romance, comedy, steamy scenes and mystery. It was no wonder I couldn't seem to put this book down. I really loved this book and can't wait to read more of Alison's books." -Goodreads review
What are you currently working on? What are your up-coming releases?
I'm working on TAKEN, the next book in my HOT sci-fi romance Condemned series about a brutal prison planet and the innocent–and not so innocent–forced to survive there. Both it and the first in the series, TRAPPED, are action-packed, super sexy and chocked full of strong, courageous characters who discover their humanity and courage along with love. My readers have been super patient, but this one is hotly anticipated and I'm striving to get it out asap.
Thanks for blogging at HJ!
Giveaway:

Giveaway: Two e-copies of Besting the Billionaire
To enter Giveaway: Please complete the Rafflecopter form and Post a comment to this Q:

In Besting the Billionaire, the two main characters start out by calling each other nicknames that are less than complimentary (Armageddon and Neanderthal) but they eventually morph into terms of affection and badges of pride. Have you ever had a nickname for yourself or someone else that you loved or hated? Any juicy story behind it? 

a Rafflecopter giveaway

 Rafflecopter hosted by the author…
Excerpt from Besting the Billionaire:
Buttons exploded as she tore at his shirt. "I want you to do every single depraved thing you said, and then I want to show you all the dirty things I've been imagining doing to you."

"So hot." His hand slid up the silk of her thighs, jerking her skirt up, spreading her wide. If her core tasted one-tenth as sweet as her mouth, he was going to be in heaven.

His fingers slipped beneath the thin lace of her panties and ripped, the flimsy barrier between him and his prize disappearing with ease.

Another bout of lust hit hard, the smell of peaches and honey even stronger now. "I'm going to consume you."

She reared up and twisted her fingers in his hair. "Not if I devour you first."

White-hot lust tinged his vision red.
 She never stopped surprising him.

"She was in here a few minutes ago." The nervous male voice sounded through the door. "I'll just go check and see if she's still there."

Her palms hit his chest so hard he stumbled back a step.

Then she was off the desk and rushing to the door, her body a near blur. As opposed to him, who couldn't move. His entire blood supply currently utilized by his dick.

"I'm here. I'm here." Her voice was ridiculously chipper, her hands moving a million miles a minute as she tucked wild strands of hair back into that ridiculous uptight hairdo she'd had before.

Swinging the door open a few millimeters, she peered out, keeping her body, wrecked clothes—and him—out of sight. "Thank you for the heads up, Jim." Alexi couldn't see her, but he could hear the strained, fake smile all the same. "I was practicing my presentation and didn't realize how much time had passed. I'll be out in a sex—ah, sec."

The pause that followed was all kinds of awkward. "Ah, sure…You okay, Lily?"

"Great. Fine." Her grip on the door tightened. "Be out in a moment and ready to rock it."

She eased the door shut before turning and falling against it, her eyes sinking shut, a big breath shuddering through her.

Another wave of lust slammed through him. With her hands pressed back against the door, her hips out, she looked like some kind of exotic offering. One who was naked beneath that skirt—since he held her ripped panties in his hand.

He crushed them tighter in his grip.

She'd never looked so beautiful. Or so far from the aloof creature he'd first laid eyes on.

Until her eyes flared open and stared with cool, prim control. "That was a mistake."
Excerpts. © Reprinted by permission. All rights reserved.

Book Info:
Billionaire Alexander Kazankov always wins. But he didn't count on high-heeled, drop-dead sexy Lily Bennett getting in the way of his latest deal. She's a distraction he doesn't need, not when he's so close to making things right for his family.
Lily may walk and talk like a Southern piece of fluff, but she's been underestimated before. She's determined to succeed—and no entitled, arrogant asshole, especially the too-gorgeous-for-his-own-good-kind, is going to get in her way.
Oil meet water. Gasoline meet spark. It's all out war as these two enemies go toe-to-toe in an ugly, take no prisoners battle to prove they're the right choice to be CEO of the same company. All too soon playing dirty in the boardroom leads to playing even dirtier in the dark. It's destined to end in personal and professional disaster. So why can't they stop?
Book Links: Amazon | B&N | iTunes |


Meet the Author:
Alison Aimes is the award-winning author of the sizzling contemporary romance collection Billionaire Bad Boys as well as the sci-fi romance Condemned series. A romance fanatic with a PhD in Modern history, she's an all-over-the-map kind of woman with a love for dramatic stories and great books, no matter the era. Now, she creates her own stories full of intrigue and passion, but always with a happy-ever-after ending. She lives in Maryland with her husband, two kids, and her dog. When not in front of the computer, she can be found hanging with family and friends, hiking, trying to turn herself into a pretzel through yoga, or, last but not least, sitting on the couch imagining her characters' next great adventures.
Website | Facebook | Twitter |