Today it is my pleasure to Welcome author
Cathy Kelly
to HJ!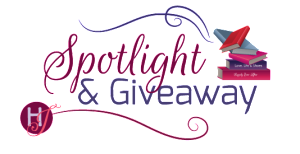 Hi Cathy and welcome to HJ! We're so excited to chat with you about your new release, Between Sisters!
Please summarize the book for the readers here: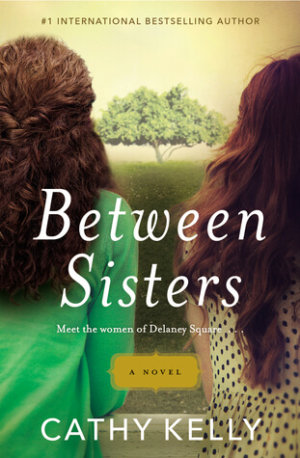 Between Sisters is the story of two sisters, Coco and Cassie, who are closer than many sisters, because their mother left them under mysterious circumstances when they were small. They were raised by their incredible grandma, the indomitable Pearl, in a glorious community where their tiny house is in a little square dominated by a giant fig tree.
When we meet the girls, they're women: Cassie with a husband, two daughters and an over-bearing mother-in-law, while Coco is single, runs a vintage clothing shop and is totally commitment-phobic because of being let down in the past. It also features a mysterious TV presenter in London, a farm girl who comes to the city to work in fashion, and a Thursday night poker club.

Please share the opening lines of this book:
Dr. Elsa de Marco sat in the television studio makeup room and closed her eyes to allow the makeup artist to begin the slow task of airbrushing her with foundation. It was a fabulous gizmo, Elsa often said to people who marveled at her youthful screen self—despite the HD screens—and her not‐so‐youthful self in the flesh.
One moment she was pale with the wrinkles and uneven pigment of a sixty‐year‐old woman, and the next, she was sandblasted with television‐quality beige, fluffed up with peachy, illuminating blusher to create cheekbones, and the majority of her wrinkles were expertly hidden with special magic pens.

Excerpted from BETWEEN SISTERS by Cathy Kelly. Copyright © 2016 by Cathy Kelly. Used with permission of Grand Central Publishing. All rights reserved.
Please share a few Fun facts about this book…
I had the best fun researching Coco's vintage clothing shop and spent ages with a friend who is an addict of 1950s dresses by US designer, Lillie Diamond. I actually wore a red brocade and chiffon cocktail Lillie Diamond dress for a photoshoot – the teeny, tiny waist! How did women manage to wear those clothes? I think the waist was about 24 inches and trust me, I couldn't breathe!
I started to write this novel because I'd just finished one, It Started With Paris, which features sisters who have grown apart – heartbroken Leila and single mum, Susi – and I began to think about writing a book with the opposite dynamic: sisters who are incredibly close.
Pearl is this unusual lady in her late seventies, has an adorable pug (I love dogs) and painted her house all sorts of Mediterranean blues to remind her of glorious holidays. When we did some renovations recently, I suddenly wanted everything pale colors and finished it all off with an IKEA rug in sunny sunshine yellows. Mind you, not the best choice in carpeting for a woman with three small dogs in a country where it rains a lot…#muddypaws
Please tell us a little about the characters in your book. As you wrote your protagonist was there anything about them that surprised you?
Cassie, who was seven to Coco's one when their mother left, has become almost like a mother to her little sister. I love exploring relationships between strong women and their families. Also, Coco gave me a chance to write about a fabulous subject: someone who is slightly commitment-phobic because she believes that people always leave, a fact that was made clear to her when she caught her fiancé with another woman. Or at least she thinks he was with another woman.
I write books with many characters – sort of a village, really. The main characters are Cassie and Coco and how they've been affected by their mom leaving. Cassie can remember being in a car with her mother when it almost crashed and she knew her mother was 'different', so for that reason, she has always wanted a conventional family life. So she tries to create this for her daughters and her husband; working hard, baking cookies late at night, doing everything she can to make life perfect. Except that no life is perfect.
When I write, my characters always surprise me! I plan it out one way and then the character says: 'no way am I doing that, honey.' Coco, who had never planned to have children because she says she doesn't know how to be a mom surprised both herself and me by turning out to be very maternal in a crisis.
If your book was optioned for a movie, what scene would you use for the audition of the main characters and why?
Oooh thrilling question! I love the scene where Cassie and her husband, Shay, have a volcanic argument over how his mother, widowed for four years, has taken over their lives and how she's pushing Cassie and Shay apart. For the first time, Cassie says what she really thinks, which doesn't always work when you've been keeping stuff bottled up inside you for years.
"She's lonely, Cass, that's all."
"And I don't get lonely without you?"
It sounded so stupid once the words were out of her mouth, but she did feel lonely. The girls were growing up so quickly, they needed her in different ways, and she needed the stability of her relationship with Shay. Except that felt as if it was gone too. She came last with him and she couldn't bear that.
"Why didn't you say that then?"he roared in exasperation."Why didn't you tell me? I'm not a bloody mind reader."
"I tried to talk to you," said Cassie coldly. "How many times did I say to you please stop running to your mother like a lapdog every time she snapped her fingers? How many times have we had this conversation over the last four years? I know she misses your father but she's trying to replace him with you.

Excerpted from BETWEEN SISTERS by Cathy Kelly. Copyright © 2016 by Cathy Kelly. Used with permission of Grand Central Publishing. All rights reserved.
I think this scene would catapult the actors into a fight between a couple who have been together a long time and are in crisis. You'd need a quiet intensity for this: I'd love to see it.
What do you want people to take away from reading this book?
I love writing about family dynamics and community, and the joyous escapism of reading about other people going through some tough times so that you can lie in bed reading and enjoy it, and not be going through it! Also, I love the idea that reading shows us we are not alone: that nobody's life is perfect and that finally, we can all change our lives if we really want to.
What are you currently working on? What other releases do you have planned for 2016?
I have just finished my eighteenth novel, The Secret of a Happy Marriage, so that will be out in the UK, Ireland, Australia, New Zealand and Canada early next year.
I generally write a book a year, so am now planning my next novel –and like all of you readers, settling down to read some gorgeous fiction!

Thanks for blogging at HJ!
Giveaway:

Print copy of Cathy Kelly's BETWEEN SISTERS
To enter Giveaway: Please complete the Rafflecopter form and Post a comment to this Q:

Cassie and Coco never knew what happened to their mother and nobody ever really told them until they begin to pry, as adults. Do you think it's right to keep something incredibly important from children about their parents and do you think many families keep incredible secrets over the years?
Excerpt from Between Sisters:
"I am not checking off 'bubbly,' " said Coco fiercely, staring at the ForeverInLuv.com website as Jo logged on to it. "That's code for people like me: not too tall but could lose a few pounds—or more than a few pounds."
"You don't need to lose any weight," said Jo automatically. "And there's no box for bubbly. A lot of them work by psychometric testing. You answer a whole series of questions and they set you up with a group of guys. You don't list your vital statistics. This whole dating thing has changed. It's more scientific, less of the 'GSOH, loves hamsters and old movies.' Although they do use photos."
Yeah, right, huge change there, Coco thought miserably, remembering how fat her calves had looked that morning when she'd put on her favorite swing skirt and had twirled to see it from behind. How had she not noticed this before? Thirty years of living and her ginormous calves had hidden themselves from her, hiding in plain sight. Another flaw.
No, she and her flaws weren't ready for this.
Using a dating site was asking for trouble. Meeting friends of friends was less complicated—often tricky but not impossible—but strangers, total strangers, on websites looked at photos and read the information looking for clues. Looks were vital, no matter how many psychometric tests you did.
And some sites did make space for "describe your‐ self." "Petite" was undoubtedly website code for a short, too‐rounded piglet who lived entirely on chocolate and wore fifties clothes to hide this fact.
How she regretted that five‐minute dating conversation now. Jo had found her at a weak moment at [her] Grammy's birthday party, when everyone had been happy, and the house and green had been full of merry people, chatting, hugging and being lovely. Under those circumstances, it was easy to think the whole world was just as welcoming. She'd momentarily let her guard down and agreed with Jo that it might be nice to have a man in her life, and Jo had instantly said they had to go online to search for suitable men before Coco changed her mind.
[…] [Later,] Jo had kept the subject alive.
"Let's look at dating sites," she'd said cheerfully on Friday evening when Coco, Jo and [Jo's daughter,] Fiona were in Coco's apartment after having a quick pasta supper, which was something they did every few weeks. Coco was a marvelous cook and Fiona loved going to her quirky apartment two streets away from Delaney Gardens, where the walls were covered with art deco gallery prints Coco had picked up over the years, and the faded amethyst couch was a vast velvet nest of embroidered cushions and squishiness. Fiona was sitting cross‐legged on the fluffy violet rug, playing at the low coffee table, and inventing a new hat with an old sunhat and odds and ends from Coco's always replenished "things to be repaired" box from the shop.
After a while of registering on one site and looking at pictures of wildly attractive men that had Coco reconsider her point that "you can't choose someone to love from their photo," they were at the knotty part of agreeing what Coco was really looking for in a man.
"Let's see what we can agree on," said Jo, looking at the dating website. "We'll think of your dream list and write it down so you can pick guys who fulfill those ideals. Handsome?"
"Hell, yes. Definitely handsome," said Coco wearily, giving in. She might as well give it one last go. Couldn't hurt—apart from how awful it would be if she and her calves were rejected. And she was lonely, not that she'd admit it to anyone.
"No, that's wrong to look for handsome," she said suddenly. Here she was worrying over fat calves and yet she was ready to pick a mate based entirely on looks.
"OK, let's not look for handsome. Taller than you, though?"
Coco agreed. On the list of prospective male requirements, this one wasn't hard to achieve. Most men were taller than her. The Seven Dwarfs were taller than her. Coco insisted she was five two, but had embroidered on that last inch. Red had been six feet exactly. He'd been able to lift her up effortlessly. Nobody would ever be able to do that again.
"You need to be looking for solvent," Jo went on. "You've got to be realistic."
Coco nodded grudgingly. She'd been out with a few non‐solvents over the years when she had dated and it was always expensive. They had the best taste in wine, the most romantic ideas for weekends away, but funds ran out at the most inopportune moments and Coco always had to cough up. Paying for your own flowers/wine/birthday gifts did tend to pall. But, after Red, she hadn't wanted a career man; she'd wanted someone entirely different from him. Unfortunately, this tended to mean men with no money and less ambition than sloths.
"You need solvent, Coco. Even half a job," Jo said sternly. "Apart from Red, you've been going for broke men in bands or performance artists living with their mothers and getting rent allowance. You need a guy who doesn't think jobs are for the little people. Now, you can figure them out pretty quickly on most of the sites—'searching for his passion in life' means he's failed at ten things and is trying to figure out what number eleven is. Also means you will be footing every bill."
Coco still hadn't exhaled after the mention of Red's name. She hated people even mentioning him. He was handsome, solvent, all the things on every woman's top‐ten list on every dating website, but he'd left her. It had all been his fault.
Besides, it had been a lucky escape, when she thought about it—as she had, endlessly. He'd been too Type A and demanding.
So there would be no more go‐getters, no more high‐achievers for Coco. They could deliver a killer heart blow in a way that dreamy non‐solvents never could.
"I like artists and musicians," Coco began, nose in the air.
Jo gave her a harsh look. "That's playing the romantic card, as if you're a terrible romantic who's still looking for Mr. Darcy, and we both know he does not exist."
Jo used to be a romantic until she became pregnant with Fiona, whereupon romance was knocked clean out of her mind with the knotty problem of a boyfriend who had decided this baby escapade wasn't for him as soon as the pregnancy test showed the two blue lines. Fiona's father apparently now lived in the Philippines with a wife and young family, and had never met his daughter. Coco was listed as Fiona's guardian because Jo's family situation was complex.
"Jane Austen has a lot to answer for," Jo remarked, as she had many times before. "How many handsome, rich, single men are there out there who own an estate like Pemberley, know how to apologize for a messed‐up proposal and save your sister from disaster—tell me that?"
Coco and Jo laughed. "If one does exist, he doesn't need to be on ForeverInLuv.com," Coco said. "He's probably beating women off with a stick."
The TV was tuned to a children's channel but both Jo and Coco knew Fi was listening breathlessly to the conversation. "A dog," said Fiona. "He needs a dog. Can you say Coco wants a man with a dog, Mum?"
"You're probably right, Fi," said Coco humbly. "Men who like animals are nice. Do you think that nice vet on Bondi Beach is available?"
"Sadly, I doubt it," Jo said, with genuine regret. "Another man who looks as if he needs a stick to keep the women away. Should we say you like opera? Do you think you'd get a more interesting type of guy if he likes opera as well as playing air guitar?"
The women gazed at each other.
"I like listening to opera," conceded Coco. "Madame Butterfly makes me cry. But I don't know if I could sit through a whole one. And I like guys who adore rock music."
Jo typed some more.
"No opera," she muttered. "Honesty is the best policy."
"We have said I'm five two," Coco pointed out.
"We should make you taller. You can wear heels. There's probably a subsection of men who only like short women. You know, like there are men who only go for bigger girls or women with huge…" She glanced meaningfully down at Coco's large breasts.
"I've met all of them," Coco said. "Those guys only see 38DD."
"What's 38DD?" asked Fi, on cue.
"The bus from Blackrock into the city," said her mother. Fiona, nine and a quarter, possessor of the steely mind of a German chancellor, pondered this for a moment.
"That's a fib," she said.
"Fiona McGowan, are you accusing me of telling fibs?" demanded her mother with fake shock.
Fiona giggled. "She tells them all the time, Coco. You don't get sick if you don't eat green things every day: Louise in school told me. All mums say that and it's not true. Chocolate cereal is good for you too, and you say it's not a proper breakfast."
"I always feel that the milk's the healthiest bit," agreed Coco, who was secretly very fond of chocolate cereal herself.
"Milk is really good for you," Fiona said, as if that made the whole thing all right. "Chocolate milk is a food group, Mum, isn't it?"
"We have work to do on our food issues," Jo sighed. "Tomato ketchup is not a vegetable, by the way, Fi."
Fiona's eyes twinkled as she went back to her hat‐making. "I know," she said. "But chips are."
Jo and Coco controlled their laughter and looked at the website again.
"Right, do you want to do this or not?" asked Jo. "Sign me up," Coco said with an air of resignation.

Edited Excerpt from BETWEEN SISTERS by Cathy Kelly. Copyright © 2016 by Cathy Kelly. Used with permission of Grand Central Publishing. All rights reserved.
Excerpt. © Reprinted by permission. All rights reserved.

Book Info:
Meet the women of Delaney Gardens, a bustling suburban village in the outer reaches of Dublin. There's Cassie, who's spent her married life doing everything right for her children, husband, and mother-in-law, yet feels so exhausted that "wine o'clock" comes a little earlier each afternoon. There's her sister Coco, who runs a vintage dress shop, but has avoided the complications of romantic commitment. Watching over them is their grandmother Pearl, who, despite caring deeply for her family, is contending with a long-buried secret. And then there's Elsa, the polished face of daytime TV, who's triumphed over demons before, but is now facing her toughest battle yet. At every crossroad these women face, readers are taken deeper into the heart of what it means to be a family.
Amazon Barnes & Noble Audible IndieBound Powell's Books-A-Million


Meet the Author: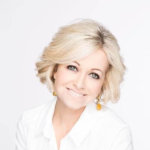 Cathy Kelly is published around the world with millions of books in print. She is a number one bestseller in Ireland, the UK, Australia and New Zealand. A former journalist, she lives in County Wicklow in Ireland with her husband, twin teenage sons and three small dogs. She is also an ambassador for UNICEF Ireland, raising awareness and funds for the people in our world who are affected by death and disease based on where they are born.