Today it is my pleasure to Welcome romance author
Michele Hauf
to HJ!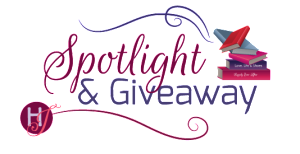 Hi Michele and welcome to HJ! We're so excited to chat with you about your new release, Beyond The Moon!
Hi, to all Readers and welcome to my world of Beautiful Creatures!
Please summarize the book a la Twitter style for the readers here: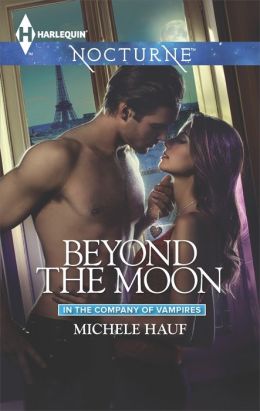 A centuries-old vampire hunter, who was perfectly happy living life and sharing that life with the demon trapped inside him, is suddenly flung into a quest for his soul to release that demon and to win the trust of a feisty witch.
Please share the opening line of this book:
Verity Von Velde's mother, Amandine, had the ability to determine the origin of a person's soul. So when Verity was born in the 1860s, Amandine had known her child's soul had once belonged to a witch—who had died twice.
Please share a few Random facts about this book…
The heroine has a tendency to compare people to her favorite (or least fav) macaron flavors. The hero is chocolate yuzu, sweet with a tangy kick.
The hero is perfectly happy living life without his soul, until he learns that the demon living within him can be released with the return of his soul.
Slater, the villain in this book, also appeared in Claiming The Wolf. (That vampire is a tough one to put down.)
A very big secret about King's origins is given in this book (but will readers figure it out?)
Please tell us a little about the characters in your book. As you wrote your protagonist was there anything about them that surprised you?
Rook is one of my favorite heroes. He's a mortal man who has lived over four centuries. What makes him immortal is the incorporeal demon trapped within him, Asatru (pronounced: Oz-a-true). Rook and Oz have a great relationship, which you might find weird for a vampire hunter and the demon whom he can only set free from his imprisonment once a month. What surprised me about Rook is that he is a man set in his ways (has had four hundred years to become so rigid) and yet, he bends easily when he finds the right woman. Also, he surprised me with his devotion to yoga. The man is agile. And the heroine does appreciate that. 😉
The witch, Verity, is fun and was fun to write because she is easy-going and always eager to learn new things. I actually did some extensive research on macarons for her character while I was in Paris last year. (Hey, the writer's life can be a terrible ordeal at times.)
What kind of research did you do for this book?
As mentioned above, macarons! I believe I tasted them all while in Paris. Even bought the fancy box Rook uses to bribe Verity in one of the scenes. And you know, I have to admit that the Paris McDonalds macarons are not so bad. But my overall winner was Pierre Hermes, with Laduree coming in second. I DREAM about macarons now. Seriously.
I make a lot of stuff up in my stories, especially when it comes to the breeds and what they can or can't do, so that's all 'in brain' research. That's the fun thing about writing paranormals. I start with legend, myth, and facts, and twist them and make them work for the world that I've created.
The First kiss…
You know, I wrote this story over a year ago, so I have to think back to try and recall how that went… It might have been over a macaron? Either way, I know Rook mastered Verity quickly and had her begging for more. And vice versa. The two got along quite well together.
Did any scene have you crying or laughing while writing it?
Well, there is a 20-questions strip poker scene that I especially enjoyed writing. No poked involved, just removing clothing after every question. The vampire hunter tends to wear a lot of clothes, and do weapons count as clothing?
Verity knew exactly what the hunter had in mind as he strolled past her bed, then over to her spell area. He glanced across the table scattered with spell accoutrements but didn't linger in curiosity.
She was still angry with him. And she was not. He'd accused her of being a fang junkie. Sort of. Kind of? Okay, so he'd had to ask. Their argument had been stupid. He had no right to get upset over any man she had dated. Yet she could understand a hunter having trouble with her having dated a vampire.
So what next? Did he seriously think he could march into her house and toss her across the bed and ravage her?
Sounded…not awful.
She teased a strand of hair across her lips, eyeing the handsome man who paced before her spell table. He wore Order gear, from the sleek black leather coat with a bladed collar to the steel-toed boots. He was some kind of knight in black armor. And she wanted a peek beneath that armor. Hell, she wanted to see the man exposed, skin bared and muscles flexing.
"Why me?" she asked.
Rook tilted his head and smiled at her. It was a smoldering, knowing grin that delved beneath her clothing and tickled her skin. She warmed to his catty tease and straightened her shoulders, awaiting an answer.
"You want me to answer that?" he asked. "If I do, then you have to take off those boots."
She looked down over her thigh-highs. "You planning to do strip twenty questions?"
"Sounds like a good way to get to know each other better."
Oh, that sexy smirk! In her mind Verity was already peeling the zippers down her boots and kicking them off. But only if he reciprocated.
"Okay. But I don't think I'm wearing twenty things."
"We'll stop when you want to stop. Agreed?"
That sounded like an adventure she was willing to take. "Fair enough."
If your book was optioned for a movie, what scene would be absolutely crucial to include and why? 
There is a flashback scene that explains how Rook came to have Oz inside him and how the two bonded over the years because of past mistakes.
And because I'm such a visual person, I always create a Pinterest board with images that inspire my story, so if you want to see the one for Rook and Verity check it out here:
If you could have given your characters one piece of advice before the opening pages of the book, what would it be and why?
To Rook I'd say "Follow the cat."
To Verity I'd say "Don't date vampires."
What are you currently working on? What other releases so you have planned for 2014?
Also out in 2014 is GHOST WOLF, which is the first of the Saint-Pierre childrens' stories.
Next year in April is MOONLIGHT & DIAMONDS. June brings THE VAMPIRE'S FALL. And tentatively scheduled for October is ENCHANTED BY THE WOLF, which I'm working on right now (another arranged marriage story; I love arranged marriages!)
Thanks for blogging at HJ!
Giveaway:

A signed copy of the double book BEYOND THE MOON/GHOST WOLF to two winners. US only please!
To enter Giveaway: Please complete the Rafflecopter form and Post a comment to this Q:

Let's talk favorite sweet treats! I admit I am a macaron addict, but lament the fact that I just can't find a macaron as good as those in Paris here in Minnesota where I live. But I have my memories. 😉 What is your favorite decadent treat and where have you found the best version of that?
Excerpt
Rook paused mid-sip of his espresso. The witch striding across the street toward his table positioned out front of the café was the sexiest thing on two legs.
Shod in shiny black patent leather high heels, her long legs stroked the air sensuously. Those sexy gams were sheathed in sheer black thigh-high stockings that stopped about four inches below her skirt, and those four inches of skin made his mouth water.
He finished the sip and winced at its heat. Or was that the heat suddenly moving over his perpetually cool skin?
A miniskirt flirted with black ruffles at the hem, and above that, a plain white T-shirt emphasized her pert nipples as the swing of her long, curly, purple hair brushed over them. An unbuttoned gray sweater slouched off one of her shoulders and hung longer than the skirt length, giving her a tousled bedroom look. As if she'd just been given a sound tumbling between the sheets.
Fuck, she was gorgeous.
The dark eggplant hair was curious but not shocking, the color of a lush bloom one would nuzzle to their nose to smell the fragrant perfume. Something he wanted to push his fingers through and clutch to his face while he was giving her the tumble her sensual allure demanded.
And with that thought, Rook straightened and set down his coffee before he spilled it on his lap and singed the erection that had suddenly tightened his pants.
He stood and offered his hand, which she shook before sitting down in an elegant glide and crossing her legs beside the chair instead of under the table, giving him a great view of her gorgeous gams.
"Purple, eh?" he asked stupidly.
She swung thick ringlets over a shoulder. "It's natural." With a gesture to the waiter, she confidently summoned him.
"I wasn't sure you'd come," Rook offered, inwardly admonishing himself for his sudden timidity. He didn't do insecurity. He'd overcome that weakness, at the least, three centuries ago. "I'm glad you did."
"I had to come. I wanted to thank you in a more coherent manner than I must have done last night." She patted his hand before releasing it. "You're cold. It is a bit chilly this evening, isn't it?"
"It's the way I am. I've always been cooler than most. But I warm quickly when…" He stopped himself from saying stroked properly.
Just met the chick, Rook. Dial your lust down a notch.
This one he did not want to scare off. She could help in his investigation.
The waiter stopped by, saving him from having to finish the sentence. Verity ordered mint tea and two vanilla macarons.
"So, thank you," she said when the waiter walked away. "Did you stake the vampire who bit me?"
"I, uh…" He didn't want to answer that question but had known it was coming. "He got away. I'm sorry. By the time I left you, the longtooth had given me the slip. I searched the Order database but couldn't find him. I didn't get a good look at his face. All I know is that he's bald."
She nodded and looked aside, tugging down her skirt in a nervous gesture. On her fingers glittered copper rings clasping amethysts. Witches were into gemstones and precious metals. He'd once known the meanings of the stones and how they could be utilized in magic. That had been so long ago.
"It's fine," she offered sweetly. "You took out four others."
"Were you able to find a spell to prevent the bite from…?" No way to put it gently so he would not even speak it.
"Performed it last night as soon as I got home. I'll be fine."
Fluttering her fingers over the glass tabletop, she grasped the creamer with one hand while the other tugged up her sweater collar to hide the bite marks Rook managed to note with a glance.
"So, Order of the Stake. How long have you been a knight?"
"A long time." And leave it at that. He never revealed the details unless he felt it was worth the trouble of helping the person through the shock. However, she was a witch and nothing should shock her when it came to paranormal particulars. "I'm actually the trainer and leader of the knights, just under the founder."
Book Info:
Like most immortal witches, Verity Van Velde knows how to look after herself—and she knows better than to trust any man. But then, a vampire with a grudge roughs her up and steals her precious talisman. Before long, Verity is swept up in a terrifying intrigue—and into the strong arms of a devastatingly sexy vampire hunter.
For the past four centuries, Rook has devoted himself to avenging a terrible loss. But something about the pretty witch call to him, and it's not just her long legs, sexy purple hair…or her pouty lips…or her fiery magic. Something deep inside Rook knows that Verity may be his only chance to find his soul mate—and his soul.
Book Links:
Author Bio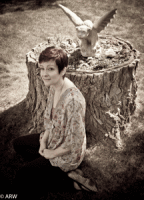 Michele has been writing romance, action-adventure and fantasy stories for over nineteen years. Her first published novel was DARK RAPTURE.
France, musketeers, vampires and faeries populate her stories. And if she followed the adage 'write what you know', all her stories would have snow in them. Fortunately, she steps beyond her comfort zone and writes about countries she has never visited and of creatures she has never seen.
Website | Facebook | Twitter |