Today it is my pleasure to Welcome author
Sawyer Bennett
to HJ!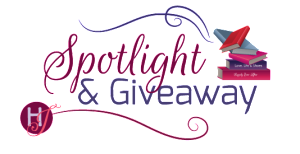 Hi Sawyer and welcome to HJ! We're so excited to chat with you about your new release, Bishop!

Hey, y'all!!

Please summarize the book for the readers here: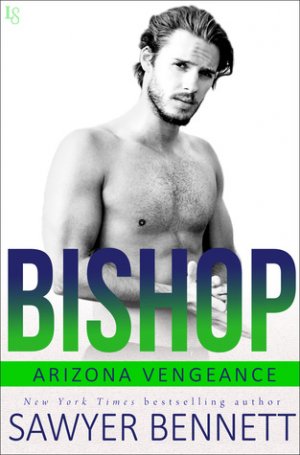 Bishop is the first release in the all new Arizona Vengeance (hockey) series. A one-night stand turns into more when Bishop Scott finds out his smoking hot one-night stand is actually his new coach's daughter. Whoops!

Please share the opening lines of this book:
I see her and it's all over for me.
At least for tonight, anyway.
"I'll be back," I mutter to Dax as I push away from the bar, snagging my beer at the last second.
Please share a few Fun facts about this book…
I went to Phoenix to research for this new series and fell in love!
While the Arizona Vengeance may be a separate series from my Carolina Cold Fury series, there is the possibility of some crossover down the road. Trades happen all the time!
This series is going to focus a little more on the hockey aspect of the story, but it won't get too technical for those who aren't diehard fans.
This series is also heavier on the male POV–about 3 to 1.
Please tell us a little about the characters in your book. As you wrote your protagonist was there anything about them that surprised you?
Bishop Scott is an all-around good guy. He has his total 'dude' moments, but he is a good guy down to his core. And a little bit of a dirty talker, with a healthy dose of follow-through. 😉
Brooke Perron came to Arizona to be with her dad following the death of her mom. She's both sure and unsure of herself, if that makes sense. She knows what she wants out of life, but hasn't quite achieved those goals yet, and sometimes questions her abilities. Overall, she's pretty self-assured, but like many, has occasional moments of doubt.
If your book was optioned for a movie, what scene would you use for the audition of the main characters and why?
Probably the moment that Bishop and Brooke are busted by her dad. It shows their attraction to one another, and also the awkwardness that lands them in a precarious situation. Here's a look…
"Do you work here?" I ask her.
"I'm the assistant director of team services," she replies.
Interesting, but not really. I kiss her again and her tongue slides so sweetly into my mouth.
I pull back slightly and mutter against her mouth, "Please tell me your door has a lock on it, because if it does, I'm going to fuck you really hard and fast bent over that desk of yours."
Brooke moans but shakes her head, pulling back from me. Her face is flushed and her eyes are guarded with worry. "Seriously . . . what are you doing here, Bishop?"
"I work here," I tell her with a laugh. "Sort of. I'm with the Vengeance."
"With the Vengeance?" she gasps. "What do you mean?"
"I mean I'm one of the players." I grin at her as I realize she's the first woman I've fucked in my adult life that didn't know I was a professional hockey player before we got carnal with each other.
Brooke's face pales and she groans, but this time it doesn't sound sexy at all. Her forehead drops to my chest and her fingers flex into my shirt for a moment before they relax.
"What's wrong?" I ask her as I bring my hands to her hips to give her a slight squeeze of reassurance, although I have no clue what I'm reassuring her of.
She shakes her head, refusing to look at me. "I had no idea."
"Why would you?" I ask her gently. "Unless you were really, really into hockey, I guess."
Her head pops up and I really don't like the look on her face. Her hands flatten on my chest and she tries to push me back. "You need to leave. Like right now. This was a big mistake."
"Whoa, what the fuck?" I growl at her, completely unwilling to accept that last night was a mistake when it was beyond incredible, and I'd just found her again and realized the real mistake was walking out of her house without getting her phone number.
Or even her last name for that matter.
My hand slides to her lower back, and I pull her into me so she can feel my cock. The pressure she's putting on my chest relaxes a bit, but I sense she's conflicted.
Before she can decide what she really wants, the door to her office opens. Both our heads snap that way and Brooke gives a tiny gasp of distress.
My jaw tightens over the intrusion, but my eyes widen in shock when I see Claude Perron standing there.
The new head coach for the Vengeance.
"Daddy," Brooke says with what sounds like panic in her voice as she scrambles out of my embrace.
I gape as my head snaps Brooke's way, but I don't even have time to focus on her. It's moving back to her father, who has entered the office, slammed the door shut behind him, and is demanding of me, "What in the fuck are you doing with your hands on my daughter?"
What do you want people to take away from reading this book?
Sometimes you find love where you least expect it!
What are you currently working on? What other releases do you have planned for 2017?
I'm working on more hockey, of course!!! Erik releases in November 2018 and Legend in February 2019. I'm also working on some Wicked Horse related releases.

Thanks for blogging at HJ!
Giveaway:

$10 Amazon gift card
To enter Giveaway: Please complete the Rafflecopter form and Post a comment to this Q:

Do you have a favorite hockey team? Or maybe hockey series?
Excerpt from Bishop:
She smiles and I turn to look over my shoulder. There's Brooke walking toward both of us like a vision, stylishly dressed with those fucking glasses that I most definitely made her wear last night while I fucked her with her legs over my shoulders.
Brooke gives me a slight smile but then turns her gaze to my mom. We both stand and my mom walks around her chair, holding her arms out to Brooke. I'd expect no different.
Brooke hugs my mother tightly, and I see a world of relief in her eyes. Thankful my mom is so cool about all of this. "Hi, Marianne. It's so nice to meet you."
Last night, Brooke had asked me before we fell asleep how she should address my mom. Her first name or Mrs. Scott. She was actually fretting about it and I was charmed. I assured her my mom was a first-name type of woman.
When they pull apart, my mom takes Brooke by the shoulders and lets her eyes roam all over her face. "Oh my . . . Bishop said you were beautiful, but I had no clue my son could land someone as gorgeous as you."
That produces a belly laugh from Brooke, who waves off the compliment, turning one back on my mom. "Your son is the one who's gorgeous, and you and he look just alike."
That's true and endearing Brooke thinks so. My mom thinks I look like my dad, and I definitely inherited his blond hair and green eyes. Those are the obvious similarities. But I got everything else from my mom. The shape of my nose, the fullness of my lips, and the way the left side of my mouth raises just a bit higher than the right when I smile. We also have the same eyebrows, and they quirk the same way when we're skeptical or surprised. My mom and I even have the same exact laugh.
The fact that Brooke just called me gorgeous is a bonus.
"Okay," I say gruffly as I pull Brooke away from my mom. "Got a hug for me?"
Surprise flashes in Brooke's eyes, but she easily walks into my embrace. Her arms come tight around my neck and I press my face into her hair for a brief second, before blatantly squeezing her ass with the palm of one hand. She gives an indignant growl and leaps away from me, face burning bright red. My mom just shakes her head, but her smile tells me she enjoys that her son can be playful.
We take our seats with Brooke between my mom and me.
"I'd ask you to tell me all about yourself," my mom says to Brooke. "But Bishop has already told me so much already."
"Oh really," Brooke drawls teasingly, cutting me a sidelong glance before her eyes go back to my mom. "What exactly has he said?"
Leaning back in my chair, I get comfortable to listen. I have indeed told my mom a lot about Brooke, and this happened just yesterday morning. My mom actually grilled me, I think just overexcited that I'm interested in and have feelings for someone.
"Let's see," my mom says with a smile. "He said you were intelligent and had a dry sense of humor, which he adores."
"Not exactly what I said," I interrupt, wanting to be a part of this conversation to keep my mom on the straight and narrow. "I think I said you were intelligent and witty, and that you were a smartass at times."
Brooke rolls her eyes at me and turns back to my mom. "Bishop brings the smartass out in me, I'm afraid."
"I can totally understand that," my mom returns as she leans toward Brooke in a conspiratorial way. Her voice lowers and she says, "One time . . ."
And that's it.
I'm out of the conversation.
My mom launches into a story about me that's slightly embarrassing but has Brooke laughing, so that's okay. And the two of them don't stop talking for two hours while we have a leisurely lunch.
Two freaking, solid hours and I'm practically ignored the entire time.
I fucking love it.
Excerpt. © Reprinted by permission. All rights reserved.


Book Info:
Meet the Arizona Vengeance, hockey's hottest new team. They're burning up the ice—until a one-night-stand with the coach's daughter freezes one player in his skates.
Bishop Scott, co-captain. Not too shabby, huh? It's all part of my fresh start with the NHL's latest expansion team, and that means new teammates, a new coach, a new city, and a big new contract. Basically, I cannot f***ing wait to show my old squad what they're missing.
But first, I decide to check out the town before the grind begins. Turns out Arizona chicks are totally smokin', and I'm fortunate enough to meet one who's looking for the same thing I am: a night of anonymous, unforgettable, no-strings-attached sex.
Fast forward to the Vengeance arena. It's the last place I expect to see her again—let alone in her own office. Then bells go off and I finally realize who this girl is: Brooke Perron. My new coach's daughter. All of a sudden, we're picking up right where we left off, which means our hands are all over each other. That's when her dad—my boss—walks in. And before I can get a word out, Brooke's introducing me as her fiancé.
Sure, she just saved my ass. So why do I get the feeling Brooke's going to turn my world upside down? Maybe it's because this fake relationship feels way too real. . . .
Book Links: Amazon | B&N | iTunes | Kobo | Google |


Meet the Author: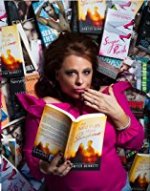 Since the release of her debut contemporary romance novel, Off Sides, in January 2013, Sawyer Bennett has released multiple books, many of which have appeared on the New York Times, USA Today and Wall Street Journal bestseller lists.
A reformed trial lawyer from North Carolina, Sawyer uses real life experience to create relatable, sexy stories that appeal to a wide array of readers. From new adult to erotic contemporary romance, Sawyer writes something for just about everyone.
Sawyer likes her Bloody Marys strong, her martinis dirty, and her heroes a combination of the two. When not bringing fictional romance to life, Sawyer is a chauffeur, stylist, chef, maid, and personal assistant to a very active daughter, as well as full-time servant to her adorably naughty dogs. She believes in the good of others, and that a bad day can be cured with a great work-out, cake, or even better, both.
Sawyer also writes general and women's fiction under the pen name S. Bennett and sweet romance under the name Juliette Poe.
Website | Facebook | Twitter | Instagram | GoodReads |