Today it is my pleasure to Welcome author
R.C. Matthews
to HJ!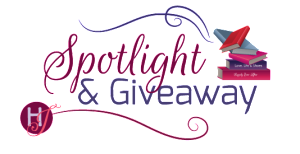 Hi R.C. Matthews and welcome to HJ! We're so excited to chat with you about your new release, Blackburn Castle!
Please summarize the book for the readers here: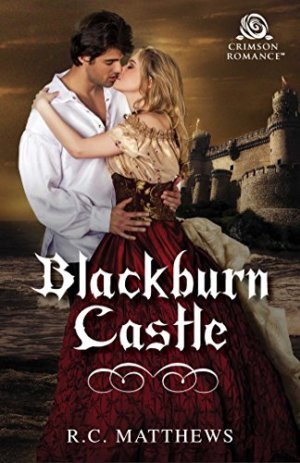 Four fabled stones … two witches holding a grudge … and one fatal curse. Victor Blackburn shouldn't have to pay for the sins of one of his ancestors. But Lord knows he has sinned enough on his own to deserve his fate – a brutal death at the age of twenty-seven. His only hope for survival is a young witch capable of casting the counter spell to the Blackburn curse. Seems simple enough. Find Mercy Limmerick and charm her into breaking the curse. But nothing in Victor's life has ever been simple. He killed Mercy's mother. Now she wants him dead. In fact, Mercy has been counting the days until Victor will meet his demise, and she cast a spell when he was boy to ensure he'll never find her. Until one day he does … entirely by chance. The clock is ticking. Can he find a way to break through her hate, and can she find it in her heart to forgive him before it's too late?

Please share the opening lines of this book:
1864
Blackpool, England

Victor cowered deeper into the corner of the study, his legs threatening to crumple.
The Butcher growled in his brother's ear, holding the man captive by the sharp edge of a blade pressed against his neck. "Tell me where you've hidden your daughter and the stones, Thomas, or I'll slit your throat."
Please share a few Fun facts about this book…
This is a dark gothic romance – hmmm – are there fun facts? Let's see… (1) In order to write spells for this book, I Googled spell writing and it returned more than 9 million results. Who knew so many people were interested in the topic? Let's just say I found plenty of data on how to write the perfect spell. Turns out I'm a pretty darn good spell writer.
The Blackburn curse is grounded in Norse mythology and tales of Freya, Goddess of Love, and the Black Dwarves. I love it when fresh, new stories are created out of old but beloved tales.
Victor Blackburn wasn't always heroic in the first draft and did something my critique partner could NOT forgive. Sigh. I adore bad boys, and he IS a pirate. But in the end, I followed my critique partner's advice and rewrote the scene. The revised version endears us to Victor all the more. Maybe someday I'll offer the original version as a "deleted chapter" on my website.
Please tell us a little about the characters in your book. As you wrote your protagonist was there anything about them that surprised you?
Victor Blackburn is truly a tortured soul. He was abducted at the age of ten by a notorious pirate, The Butcher. The poor guy can't catch a break and is forced to do untenable things. But in the cut-throat world of pirates, it is kill or die. Which would you choose? Victor finds that his basic will to survive surpasses all other instincts. Still, his conscience batters him for those choices. As I wrote Victor's character, I was surprised by how much of his humanity and compassion he was able to retain despite the long years he served under The Butcher. Victor is a complex character shaped by several key events in his early childhood. I cried more writing this story than any other story I have written. This hero is truly swoon-worthy.
Mercy Seymour suffers from a tortured soul as well. She comes from a long line of witches. Both of her parents died brutal deaths at the hands of The Butcher's greed. Add to that the fact that The Butcher is her uncle and you have the makings of one seriously disturbed young lady. Despite this tragic history, Mercy grows up in a loving home with her aunt and uncle. Still, her heart holds onto the anger and bitterness for her mother's murderer – Victor Blackburn. She watched him kill her mother through a scrying bowl … and she'll never forget how he plunged a knife into her mother's heart. Writing Mercy's character was eye opening because the transformation of her personality over the course of the story was a joy to experience. Harboring hate and anger hurts the bearer even more so than the target. It was surprising to see just how much Mercy blossomed once she let her hatred go.
If your book was optioned for a movie, what scene would you use for the audition of the main characters and why?
Wow! There are so many scenes I would love to see acted out, but I think I know which one I would choose. After Mercy discovers a letter written to Victor by his mother, in which his mother begs him to come home after the Butcher's death, she is in a state of confusion over Victor's character. Is he a dastardly cut-throat pirate like her uncle, or is there more than meets the eye? One of the hardest parts about writing this story was creating an undeniable attraction between these two characters which was believable, despite their history. I mean, seriously, Victor killed Mercy's mother. I would want to see the hero / heroine audition with this scene because there is so much emotion required while also giving an undercurrent of attraction.
Mercy stared at the letter in her hand until the cabin door crashed against the wall, jerking her out of her trance.
"Bloody hell!" Victor roared, stalking toward her with a fierce scowl. "What do you think you're doing?"
He tore the letter out of her hand and shoved it back into the envelope. His entire body shook with rage, and she slunk back against the wall, her heart thundering. Within seconds, he had righted the contents of his trunk and slammed the lid shut. He leaned his hands against the top, heaving in deep breaths.
"Victor, I—"
"Not another word!" He leveled her with his heated stare. "Do you hear me? The contents of that chest are none of your concern."
Of course, he was right, but it didn't matter one whit. She had seen the contents and read a sample of what lie within, and now it was impossible for her to set it all aside and pretend she had not.
Her knees wobbled, and she splayed her hands against the wall for support as she gathered her courage. "Tell me why you never posted your letters. Victor, please. Why would you choose not to go home?"
His nostrils flared, and he unsheathed a dagger from his hip. The distance between them vanished with a few long strides of his powerful legs. Her stomach leaped to her throat as he wrapped her hands around the hilt and pressed the sharp edge to his heart. His hands held hers in an iron grip, unyielding.
"Life is full of choices, and I would rather die than reveal the reasons for mine," he said, bowing his head. "Here's your chance for revenge, Mercy. Take it now, but be forewarned. Once you plunge the knife into my heart, it can never be undone, and you will relive the horror every single night in your dreams."
His tortured eyes met hers as he pushed the knife harder against his breast, slicing through the cloth. A speck of bright red appeared around the tip.
Bile lurched in her throat as his blood soaked into his white cotton shirt.
He meant every damned word he said. She could read it in his eyes, feel the weight of his guilt pressed against her hands. Killing her mother had taken mere seconds, yet Victor had paid for his actions every day of his life. He wasn't supposed to have a conscience. But he most certainly did.
So Victor wasn't a cold-blooded murderer, yet he laid his life in her trembling hands. Could she kill him here and now? She'd dreamed her whole life of making him suffer. All she had to do was lean her weight into their joined hands, and he would be dead. But she was no more a murderer than he. She'd vowed never to take a life, unless it would save her own.
Her breaths came in sharp, little pants as she stared into his irises, wishing she could read his thoughts. The seconds ticked by, and his body relaxed. A magnetic force drew her gaze to his sensuous lips, hovering only inches away. He reeked of fresh, salty sea air, and her fingers tingled with the need to rake through his hair before she explored the sweet depths of his mouth with her own. Oh, how she ached to taste his lips once more.
Her attraction to him defied logic, yet it was undeniable. What was this madness? Victor Blackburn had killed her mother. The thought of touching him tenderly ought to be revolting.
"Release me," she said, turning her face away as the solid foundation she'd built around her heart began to crumble. "Please, I cannot bear your touch."
He tossed the dagger to the ground and molded his body to hers. A fire sparked in her veins, and heat pulsed through her, pooling low in her stomach.
"Lying to yourself again?" he murmured, brushing his cheek against hers. "You craved my touch last night. As I crave yours." His lips hovered over her ear, the heat of his breath sending tingles up her spine. "Come, Mercy. You must decide. Am I a cold-blooded killer or a victim of circumstance? Do you hate me or weep for me? You can't have it both ways. Damn me to hell or forgive me. You must choose."
What do you want people to take away from reading this book?
This story is an incredible journey of forgiveness and love. These two characters have so many reasons to hate each other, yet find themselves inexplicably drawn to one another. Victor must learn to forgive himself for what he has done in the past, almost more so than Mercy must forgive him. Mercy must learn to let go of her anger so she can finally live a happy life. As one of the secondary characters so eloquently says to Mercy, "Forgiveness will set your soul free." Blackburn Castle a beautiful tale of the power of forgiveness and compassion.
What are you currently working on? What other releases do you have planned for 2017?
I'm starting to write book three in the Tortured Souls saga. This is Hatchet's story and we're headed to New Orleans in the year 1881. The timeline of my series coincides beautifully with the life of Marie Catherine Laveau, the Voodoo Queen. You know I couldn't pass up that opportunity in my third gothic romance. Poor Hatchet doesn't know what's coming his way!

Thanks for blogging at HJ!
Giveaway:

Ebook (Mobi): Blackburn Castle (Tortured Souls Book 2) by R.C. Matthews.
To enter Giveaway: Please complete the Rafflecopter form and Post a comment to this Q:

What was the longest grudge you've ever held onto, and did you feel better once you let it go?
Excerpt from Blackburn Castle:
This scene is the first time Victor and Mercy meet – in a dark alley behind her uncle's tavern. She has just witnessed Victor delivering a thorough beating to another man (which is a task he was ordered to perform by his captain in book one of the Tortured Souls saga, Devil's Cove).
She closed her eyes and rocked softly, tapping her head against her knees as she counted to twenty. Please go away. Taking one final, deep breath, she opened her eyes—and screamed.
Victor pressed his hand against her mouth, muffling her cries as he hauled her to her feet and backed her against the wall, covering her body with his. She stiffened, unable to move a single inch. His touch was firm but exerting only the requisite pressure to ensure her compliance. Pressing his lips into a grim line, he regarded her with his emerald eyes.
The hue was unusual, so calm, almost beckoning her to lay down her defenses. Oh, dear, she shouldn't gaze into his eyes. But he held her head in place, so she glanced down instead and was met with a view of his cracked and bloodied knuckles.
Her stomach lurched, and she struggled to break free from his hold, using every ounce of strength she possessed.
"Calm down before you attract every bloody man in the tavern," he said, his gaze steely. "I won't hurt you. Do you hear me?"
She nodded vigorously while tears stung her eyes. What would he do to a nosey young lady who'd witnessed his ruthless deeds?
"I'm going to remove my hand so you can answer my questions. No more screaming. Or I'll be forced to cover your mouth with mine."
His mouth on mine? Better than his bloodied hand, but no, feeling his lips pressed against hers would not be good. Well, it would certainly feel good, but it would not be good. Because he would wish for more. And more, until … Questions? The pirate wanted to ask her questions? She nodded again.
His brow furrowed. "How much did you see or hear?"
What did he expect her to say? Every single blow of his lethal fists upon a man half his size. Secrets capable of destroying Eveline's already tenuous reputation. Threats against his victim's life. Her tongue stuck to the roof of her mouth, and she swallowed hard before finding her voice.
"Nothing," she whispered, avoiding his piercing gaze. "I didn't hear or see anything, I tell you."
He chuckled, drawing her gaze back to him. A wisp of a smile tugged at the corner of his mouth as he studied her face, and a blush heated her cheeks. She was a horrible liar.
"Good girl," he crooned, rubbing the soft pad of his thumb absently over her cheek. "I believe you. What's your name, lass?"
She breathed for what felt like the first time in five minutes and inhaled a rich mixture of sandalwood and his perspiration. His eyes burned with desire as they dropped to her mouth, lingering there for a few heart-stopping moments before he met her gaze again.
Her belly quaked under his possessive stare. Goodness, he wanted to kiss her with those full, supple lips … and a small part of her longed for his kiss, to feel the warmth of his mouth. 'Twas useless to deny her physical attraction to the man. But succumbing to his charms would be foolish. He would only offer a taste of passion, bringing her ruin and shame.
Excerpt. © Reprinted by permission. All rights reserved.

Book Info:
Curses and witches enliven this gothic romance, the second in Matthews's Tortured Souls saga.
Victor Blackburn is living on borrowed time. An ancient curse violently claims the life of each Blackburn male on his twenty-seventh birthday. As his approaches, his only hope of survival is a witch who vanished long ago without a trace.
Mercy Seymour eagerly counts down the days until the curse will claim Victor's life. She watched him murder her mother, and only his death will free her of the hatred and anger she harbors.
When fate throws them together in Devil's Cove, desire simmers between the handsome pirate and the spirited barkeeper's niece until they learn the truth about each other. Desperate for her cooperation, Victor spirits her away to Blackburn Castle in the Scottish Highlands, where forces of magic and mists from beyond the grave weaken her resolve, opening her eyes to the truth of the past.
As Victor and Mercy unearth the fabled stones needed to break the curse, they discover that the only weapon powerful enough to destroy hate is love. But will they have to sacrifice their relationship to save what means the most to them?
Sensuality Level: Sensual
Book Links:

Meet the Author:
R.C. Matthews is the author of contemporary and historical romances featuring bold, sassy heroines and magnetic alpha heroes. Warning! The chemistry between her characters is off the charts hot, so read at your own risk. She resides in the Midwest and is surrounded by men: her husband and three sons. During her free time you'll find her watching The Walking Dead, reading a fabulous book or hanging out with her family.
Website | Facebook | Twitter | GoodReads |