Today it is my pleasure to Welcome author
L.E. Rico
to HJ!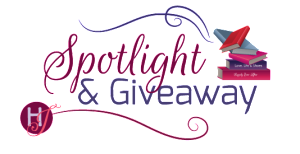 Hi L.E. Rico and welcome to HJ! We're so excited to chat with you about your new release, Blame it on the Bet!
Tell us about the book with this fun little challenge using the title of the book:
Blame it on the Bet has too many letters so I'm going with just the first word…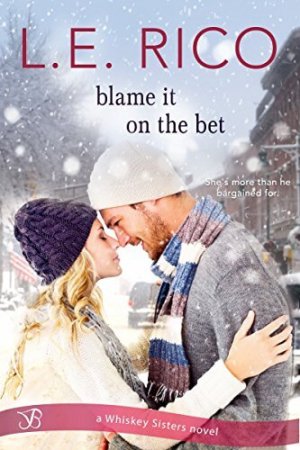 B is for Bryan, the slick L.A. real estate developer who wants O'Halloran's Pub for a multiplex cinema.
L is for LOVE…which is what Bryan falls in when he meets pub owner Hennessy O'Halloran.
A is for alarmed—which is what Hennessy and her three sisters are when they discover there's a lien against the pub and that they only have six weeks to raise the cash.
M is for Money—which the sisters do not have enough of, so they set out to raise it however they can.
E is for escalate, which is what happens to the feelings between Hennessy and her "rival" Bryan, even as their conflicting agendas collide.

Please share the opening lines of this book:
The paper is thick and creamy, the typeface a perfectly neat and neutral Times New Roman. I've examined documents like this hundreds of times, but I'm having a hard time wrapping my head around what I'm looking at as I flip through page after page of legalese. I mean, I am, after all, a lawyer. I understand the terms. I understand the law behind the terms. What I don't understand is how these terms of the law came to apply to my father. Or, more accurately, to his estate.
Please share a few Fun facts about this book…
It was inspired by the 8 years I spent living in St. Paul, Minnesota
Polka mass is a real thing, you can YouTube it!
The main character's name, Hennessy O'Halloran, is one I considered using as a pen name.
The character of Julie Freddino, the Knitty Kitty lady, was created when my friend, Julie, recently took up knitting and made me a pink "pussy hat."
Walker's name was originally Seven—as in Seagram's Seven…but everyone else hated it so I had to come up with another whiskey-inspired name.
Was there a scene in this book that was harder to write than others?  
I spent a good bit of time writing and rewriting the ending. My editor kept kicking it back to me, saying a needed a grander "grand gesture" at the end. I must've come up with five different variations on the ending…she goes to him. He goes to her. Her sister shows up. A pie shows up. But none of them did the trick so I started thinking about what a grand gesture really is and which ones have stuck in my head. Romeo at the balcony…Richard Gere climbing the fire escape to get to Julia Roberts…John Cusack with the boom box…THAT was the one. Suddenly I knew what I had to write…
I practically knock over a boxful of books in my rush to get to the front door. I know within five feet that I've got it right this time, and when I look through the peephole, I gasp at what I see.
Standing there, looking bedraggled and exhausted, is Bryan Truitt. He's holding his iPhone up to the door, and I can just make out the tiny image of Peter Gabriel's album So on the screen. Bryan doesn't say a word. He doesn't knock. He doesn't ring. He just stands there, phone up, waiting for me to hear him and open the door.
I do.
"In your eyes, I see the doorway to a thousand churches…" Peter Gabriel sings just loud enough so as not to bother my neighbors.
"That's my favorite line," he says. "The doorway to a thousand churches line…"
"Yeah, that is a pretty amazing image," I agree, playing along as he pretends this is a perfectly natural situation.
"I get it."
"What?" I ask, neither of us budging.
"I get what he's saying. Because I see that when I look into your eyes."
I stare at him, my breath suddenly caught in my throat.
"You…you do?" I ask, sounding tentative.
He nods.
"I do. And that's why I'm here."
"It is?"
Jeez, could I be any lamer?
He nods again.
"Can I come in?"
"I'm moving to Boston," I blurt. "In like two hours."
"Please?"
I step back and hold the door open so he can pass me.
For the first time, I realize I'm dressed in only a terrycloth robe with my hair swept up in a towel turban. No clothes. No makeup. Not even a pair of slippers.
"Uh…Let me go put something on—"
"No," he says sharply. The surprise must register on my face because he's quick to jump in again. "I don't want to let you out of my sight. Not for a second. I can't."
"Bryan…"
He sets the bag and his phone down on the breakfast bar and wraps his big, strong hands around my forearms.
"No, Hennessy. I let you go once, and I won't do it again. Not ever."
"What are you talking about?" I whisper, looking up into his dark eyes. There's something there that I haven't seen before. They're not amused or determined or angry. What I see in Bryan Truitt's gaze, and on his face, is sheer emotion—ragged and raw. It's so powerful that I couldn't look away from him even if I wanted to. And I don't.
"I love you," he says on an exhalation, as if it's a living, breathing thing that's been inside of him all this time. "I loved you the moment I got stuck in that stupid pile of snow. I went there expecting to get the contract signed and get back on that plane home. But then I saw you…and I knew I couldn't. I couldn't ever leave that town again without you."
Excerpt. © Reprinted by permission. All rights reserved.

What do you want people to take away from reading this book?
Something that I learned a long time ago…home is not four just walls and a roof. It's the people who live within those four walls and under that roof. Home is wherever you make it with whatever quirky cast of characters happen to come in and out of your life.

Thanks for blogging at HJ!
Giveaway:

$10 amazon Gift Card
To enter Giveaway: Please complete the Rafflecopter form and Post a comment to this Q:

Pie plays a prominent part in Blame it on the Bet. It's the medium that our mystic uses to tell fortunes and deliver messages from the Great Beyond. I know a lot of people have strong family and holiday associations to pie so I'm wondering: Which pie tastes like "home" to you?
Book Info:
Welcome to Mayhem, Minnesota, where the cats wear sweaters, the local priest dispenses dating advice, and you can find your fortune in the bottom of a pie tin.
When her family's pub is threatened with foreclosure, Hennessy O'Halloran, along with her three sisters, is determined to raise enough money to keep it out of the hands of the L.A. real-estate developer trying to raze it and replace it with a—god forbid!—multiplex theater.
Bryan Truitt always gets what he wants. And what he wants is the sweet corner property on Mayhem's Main Street where O'Halloran's Pub sits. But his "quick business" turns into more than he bargains for when he meets the feisty Hennessy. Next thing he knows, he's betting her he can outlast Mayhem's punishing winter in time to make the pub his—or he'll gift it to her for free.
Hennessy knows better than to flirt with the enemy. But suddenly Bryan's not sure which he wants more…the property or the woman who owns it.


Meet the Author:
L.E. Rico didn't set out to be an author. In fact she's made a name for herself as a classical music radio host—doing her best to make the music and the composers relevant by putting them into a modern context. It was just a few years ago that she discovered a passion for writing that blossomed into an entire novel. And then another. And another. And, while she still spends plenty of time on the radio, telling the stories of the great composers, she spends even more time composing her own great stories.
Website | Facebook | Twitter | Instagram |