Today it is my pleasure to Welcome romance author
Tee O'Fallon
to HJ!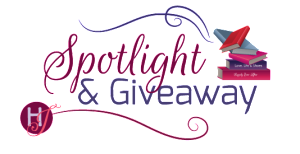 Hi Tee and welcome to HJ! We're so excited to chat with you about your new release, Blood Money, NYPD Blue & Gold #2!

Hello all! I'm honored to be on HJ's Spotlight and excited to talk about my latest release, Blood Money, NYPD Blue & Gold #2!

Tell us about the book with this fun little challenge using the title of the book: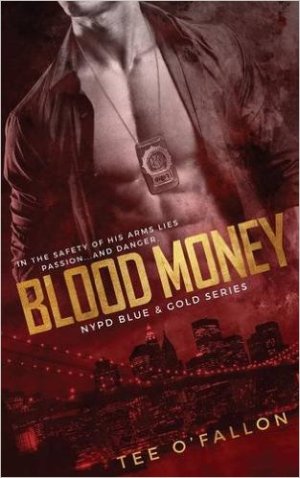 B is for Badass, because Gray is one seriously badass detective.
L is for the Loss that both Gray and Alex have suffered in their lives.
O is for the Overwhelming Odds against Gray and Alex finding their way back together after the worst happens.
O is for Overachiever, an unexpected aspect of Alex's secret past.
D is for Danger, which abounds in this book!
M is for Maternal, which Alex so very much is.
O is for Obstacles, of which there are many to overcome before Gray and Alex find their HEA.
N is for Never think things can't get worse, because just when you think they can't, they do.
E is for Explosive, but I don't want to give more away than that.
Y is for Yearning, which Gray and Alex do a lot of where each other is concerned!
What's your favorite line(s) from the book?:
The scars of mistrust he'd brought back with him from Afghanistan nearly fifteen years ago were still gouged deeply in his skin, like ravines of the Grand Canyon.

…life isn't always methodical, and it doesn't always make sense.
Please tell us a little about the characters in your book. What first attracts your Hero to the Heroine and vice versa?
Alex Romano has a secret past and she has darned good reasons for wanting to keep it that way. It's probably not what you might think, and I'm not about to give it away. But she's been on her own for so long now, leaning on someone—even a man as strong and protective as darkly dangerous Detective Gray Yates—doesn't come easily. Protecting her son is Alex's priority, above all else.
Gray is attracted to Alex because she's the total package—as beautiful on the inside as she is on the outside. She's a loving, hard-working single mother who managed to overcome extreme hardship and provide a nurturing environment for her little boy, and she's intellectually strong, a perfect match for Gray in every way. All things he admires in a woman.
Despite the searing attraction he can't ignore, Gray isn't about to trust a woman who's not straight with him. He's a man of honor and her secrets might be more than he can bear. He trusted a woman once, and the deadly consequences of that mistake still haunt him.
Alex is drawn to Gray not only because he's handsome and strong but because she's seen glimpses of what an unexpectedly kind and gentle man he is. And her little boy is equally taken with Gray and envisions him as the father he never had.
While Gray protects Alex from a deadly organization of assassins, their bond grows, as does the depths of their passion. Just when Gray thinks he's found the perfect woman, Alex's secrets are revealed, tearing them apart.
When you sat down to start this book, what was the biggest challenge you faced? What were you most excited about?
The biggest challenge for me was to create a story and main characters that would live up to reader expectations after Book 1 of this series, Burnout, and to create characters that readers would connect with and want to root for as much as they did for those in Book 1. It's always refreshing after finishing one novel, to create completely new characters with new flaws and personal issues to work through before they are emotionally ready for the love of their life.
What, in your mind, makes this book stand out?
I've tried to find that perfect blend of romance and suspense, such that neither overwhelms the other. On the suspense side, I think my experience as a federal agent has allowed me to give readers an inside look, or a "snapshot" of what police and federal agents go through and how it impacts their personal lives. This is most evident in the character traits of the law enforcement heroes and heroines of my novels. It really is a difficult job under the best of circumstances, more so now than ever. On the romance side, the most important thing for me as a writer and a reader is to create heroes and heroines that have dire underlying personal issues that must be overcome against all odds. This makes the HEA ending so much more satisfying for readers. Bottom line, I think all my novels have interesting and wounded characters that all readers can relate to in some way, and that super-satisfying, super-romantic finale all readers crave.
The First Kiss…
He gently turned her to face him. "I'd like to kiss you good night. If that's okay." While he waited for her answer, his heart began to race. He felt like a teenager all over again, trying to get to first base and wondering if she'd say yes.
Alex nodded. "Yes."
His eyes dipped to her mouth, and her lips parted. He leaned in and cupped the side of her face. When he dropped a light kiss on her lips, he imagined this was what rose petals were like. All dewy and soft.
And leaving him craving more of her sweet mouth.
He increased the pressure, urging her to part her lips. When his tongue met hers, he tasted chocolate mixed with mint from the after-dinner candies they'd grabbed on the way out of the café.
She moaned into his mouth, and his entire body instantly shuddered with yearning. Explosive didn't begin to describe it when his tongue tangled with hers.
Heat shot to his groin, and fire sped through his veins. Not to mention the crazy-ass urge to take her right there in the dimly lit hallway. Instead, he gently nudged her back against the door, sliding his hands over the sides of her face, caressing her graceful neck, then skimming down her sides to hold her by her hips.
Another tiny moan escaped her lips, and she eased her arms around his waist beneath his suit jacket. Her fingers splayed across his shirt, digging into his back. Unable to stop himself, he nudged his erection against her, showing her just how much he wanted her. Needed her.
Craved her.
Since he couldn't make love to her tonight—not the way he wanted to, and not with a little boy and a babysitter on the other side of the door—he damn sure intended to make love to her mouth.
Uttering a low groan, he slanted his lips across hers, his tongue thrusting wildly, hers thrusting back as he savored more of her subtle sweetness.
A muffled thump came from inside the apartment, and they drew apart, both breathing heavily.
Alex's breath was warm against his neck as she gasped for air, and with every intake her breasts pushed against his chest. Her eyes blazed with a fiery passion he hadn't known existed in her until tonight.
One thing was for sure—she ignited every ounce of fuel in his body. Hell, he'd be burning for her well into the morning.
If your book was optioned for a movie, what scene would you use for the audition of the main characters and why?
This scene is a get-to-know-you scene. It's just the two of them having dinner, no interruptions from other characters. It strikes me as a very telling scene where the lead actor and actress would have to prove to the casting director that both of them have chemistry that will leap off the screen.
"Do you still date a lot?" Alex didn't really want to hear the answer, but she needed to know if he played the field.
"Still?" Gray grinned. "I never dated a lot."
Alex shook her head. "That's not what I hear."
"Was there a department memo I missed?"
"No. I just pick up on things. Here and there." Alex inwardly rolled her eyes. She could not believe she was actually having this conversation. Sniffing around like a jealous teenager.
"Where exactly?" He narrowed his eyes. "Fess up, or I'll go all detective on you. Like you said, I have a way with people."
"Fine." She laughed. "It was in the break room. The other women were talking about all the dating you do."
"I wouldn't call it dating, exactly." A sheepish look came over his handsome features.
"So it's just sex for you?"
"I wouldn't say it's that, either."
"Then what would you say it is?" No matter what she felt, she refused to get involved with a man—even Gray—who was only interested in sex.
"Unimportant." He clasped both her hands.
Beneath his hands, Alex tightened hers into fists. "So you're saying you have sex with women and it doesn't mean anything?"
"That's not what I'm saying." Despite her clenched fists, he managed to pry her hands open so he could thread his fingers through hers. "I care about every woman I've ever had sex with, but as far as a lasting future with them, they've all been unimportant and I've known that before spending a single minute in their beds. Until now I haven't found anyone I wanted to really spend time with, let alone sit and talk with as much I do with you."
He shrugged before continuing. "If it goes beyond that, I'll consider myself the luckiest man on the face of the earth."
Alex canted her head, his words triggering a distant memory. Feminine instinct warned that this was a classic line used by every man throughout history. But Gray wasn't every man. She knew him, and she believed what he'd just told her. Still… "Where have I heard that line before?"
"You got me," he admitted with a smile. "Lou Gherig, during his farewell speech."
"Ah, Pride of the Yankees. You really are a Yankee fan."
"To the core."
If your hero had a sexy-times play list, what song(s) would have to be on it?
Feel Like Makin' Love – Bad Company
Pour Some Sugar on Me – Def Leppard
All I Want To Do Is Make Love To You – Heart
What do you want people to take away from reading this book?
First and foremost, I want readers to just plain enjoy the story, and the hero and heroine's journeys to overcome not only their personal obstacles but a common enemy. Second, I want them to thoroughly love turning each and every page to find out how Gray and Alex discover the path back to each other after the black moment that tears them apart. I want readers to feel as if they are the ones living through the excitement of the suspenseful moments, and the tension and passion of the heartbreaking scenes. Last, I want everyone who reads Blood Money to keep rooting for that once-in-a-lifetime love we all dream about.
What are you currently working on? What other releases do you have planned for 2017?
I just completed a draft of Book 3 of my NYPD series, Disavowed, which is due out in November 2017. The hero of this book is Detective Dominick Carew, a strong alpha hero desperately in need of the perfect woman to cleanse him of the dark shadows torturing his soul. The heroine is Daisy Fowler, a spunky florist with her own internal demons plaguing her. Both Dom and Daisy play integral roles in Blood Money as secondary characters, and you'll most definitely sense the fireworks sparking between them. In Book 3…watch out, it's positively explosive!

Thanks for blogging at HJ!
Giveaway:

One e-copy of Blood Money, NYPD Blue & Gold #2
To enter Giveaway: Please complete the Rafflecopter form and Post a comment to this Q:

What do you enjoy and want most in a romantic suspense series?
Excerpt from Blood Money, NYPD Blue & Gold #2:
He paused with his hand on the doorknob. What she'd agreed to do was too dangerous. "You don't have to do this."
"Yes, I do." As she glared at him from across the room, Gray felt her eyes burning into his soul. "But you could never understand that. You aren't capable of it. You only see things in black and white. Your name might be Gray, but for you there is no gray area, no middle ground. You can't take human factors into consideration because that's not your way. To you, it's dangerous, so I shouldn't do it. To me, it's dangerous, but I have to do it."
She rounded the coffee table and came toward him. "Leaving Nicky without a mother is unacceptable, so I have to do everything possible to stay out of jail. With Nicky's illness, no one would take him in if I were gone, so for his sake I have to try."
Gray gripped the knob tighter, about to pull the door open. "You should have asked me to borrow money," he said with his back to her. "I would have given you anything." And he meant it. In so many ways.
"I've been taking care of myself and Nicky just fine. I didn't ask for a bunch of hired killers to bribe me."
Gray released the doorknob, rounding on her. "Maybe," he said with a note of anger in his voice, "you've been on your own so long that you can't see there are people—me— who would gladly have helped you."
"And maybe you need to be more trusting." She walked to the door and glared up at him. "I didn't use you. What I felt for you—or was beginning to feel—was real. No one could possibly pay me to feel something for a man." She jabbed a finger at his chest. "You need to trust me."
"Sometimes things happen in a person's past that make that impossible." As he said the words, that familiar weight sat on his chest and he recalled exactly what those things were.
"Like what?" Alex canted her head and gazed intently into his eyes, almost as if she were daring him.
"Not worth discussing." And he so didn't want to get into it. Not here. Not now. Probably never.
"Try me."
Gray opened his mouth then closed it. He turned and gripped the knob again but didn't open the door. There was truth to what she said, and right now that truth was stabbing him in the gut—and in the heart. I'm sorry I can't open up to you. "I'm sorry I can't change your mind," he said instead.
"At least I found out exactly who and what you are before anything more happened between us." Alex's eyes glittered like shards of blue steel. "It took me nearly a year to feel that you were someone worth letting into my life, but I can't be with someone who doesn't believe me and can never believe in me."
Gray squeezed the knob tighter. I want to believe you, I really do.
"Without anyone on my side…" Alex stared at the ceiling and took a deep breath. "The only shot I have at squeezing through this mess without incarceration is going through with the meeting."
She brushed past him, opened the apartment door herself then stood aside. "I assume you said what you came here for. Now leave."
"There's one more thing." He paused on the threshold, anger and regret coursing through him at what he had to say next. "Don't even think of running." He stepped out of the apartment, and the door closed quietly behind him. When the deadbolt turned, echoing in the silent hallway, he couldn't help but feel he'd just been locked out of what should have been the best part of his life.
Excerpts. © Reprinted by permission. All rights reserved.
Book Info:
In the safety of his arms lies passion…and danger
NYPD Detective Gray Yates has major trust issues. Protecting a serenely beautiful woman hiding enough secrets to take down an entire city wasn't something he bargained for. She's a loving single mother, hot as hell, and protecting her will test every ounce of his resolve.
Alex Romano is being blackmailed by the Pyramid—an elusive international organization of assassins every cop in the world is after. When Alex tries severing ties with them they refuse to let her go. The darkly dangerous detective she's irresistibly drawn to is her only hope of staying out of jail. He just might be her savior…or her downfall.
Despite efforts to maintain his professionalism, Gray can't deny the fiery passion Alex ignites in him. In an explosive confrontation, Alex's lies are revealed and Gray is faced with the most important decision of his life: trust the woman he's falling in love with, or arrest her.
Book Links:


Meet the Author: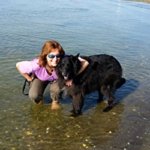 Tee O'Fallon is the author of Burnout and Blood Money, Books 1 and 2 of the NYPD Blue & Gold Series. Tee has been a federal agent for twenty-two years, giving her hands-on experience in the field of law enforcement that she combines with her love of romantic suspense. Tee's job affords her the unique opportunity to work with the heroic and sexy men in law enforcement on a daily basis. For Tee, research is the easy part!
Website | Facebook | Twitter |