Today it is my pleasure to host romance author

Toni Aleo

at HJ!


Opposites do more than just attract in Toni Aleo's latest Nashville Assassins novel about a very bad boy and the good girl he can't resist.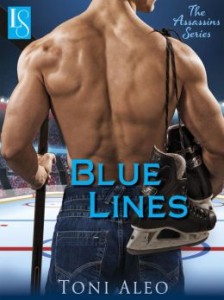 Opposites do more than just attract in Toni Aleo's latest Nashville Assassins novel about a very bad boy and the good girl he can't resist.
The instant Piper Allen sees Erik Titov, she wants him—wants his rock-hard body, sure, but the strength and mystery that lies behind that superstar hockey jock demeanor, too. So when he sidles up to her at a bar and slinks his arm around her waist, she's lost. What follows is the wildest night of her life . . . followed by inevitable heartbreak the next morning. And then, a few weeks later, a very big surprise: two blue lines on a pregnancy test.
Only a check to the head could make Erik fall for a nice girl like Piper. But since their crazy-sexy night together, he's been trying to forget about her alluring body by falling into bed with every woman in Nashville, and it's not working. So when Piper shows up at his house with a baby-bomb to drop, it doesn't take much for Erik to suggest the nuclear option: marriage. While it's supposed to be all for show, the second they say "I do," the ice between them starts to melt into sizzling steam.
Toni's 5 favorite quotes:
"Just kiss the hell out of me, Erik, please." – Piper.
"You're the only man I want to give me heart to." – Piper
"Some people are worth waiting for and I believe that you're one of those people." – Piper
"My dog."- Erik.
"I want to be the man you deserve." – Erik
4D Ultrasounds
"We're finding out what we are having, right?" Rachel asked.
Piper nodded, "Yes, ma'am."
Rachel smiled as moved the probe and paused so they could see what was projected on the screen. Piper found it hard to breathe as she had waited forever for this moment, and here she was. Erik's hand in hers, their baby on the screen…"
I will break your Xbox
"Piper I'm in—"
Before he could get anything else out, she swung the stick into the middle of his beautiful seventy-inch LED TV.
"Oh, you are so f***ed, dude," Phillip laughed as she continued to slam the slam into the screen.
"How dare you!" she screamed as she turned, the stick resting at her side. "How do you forget that today was the day we find out what the baby is! Oh, I know how! Because you are always playing these useless F***ing games and you didn't give two shits about this baby or me!" Before he could even move, she swung and slammed the stick into his Xbox console. Erik took in a sharp breath as she continued swinging annihilating his poor game machine. When she was through, Piper was breathless as she turned to him and screamed, "You promised me!"
Read to me
Erik turned on his back looking over at her as she finished the chapter. He reluctantly grabbed the Kindle and started to read the chapter, his low voice making the hairs on her body stand as his words washed over her. She loved these moments with him, and sharing a bed with him while they did read made her fall even deeper in love with him. With a smile on her face, she cuddled into his shoulder and closed her eyes
Giveaway:

Digital Set of First 3.5 Books of the Series: TAKING SHOTS, EMPTY NET, TRYING TO SCORE and FALLING FOR THE BACKUP.
To enter Giveaway: Please complete the Rafflecopter form and post a comment to this Q:

What did you think of "I will break your Xbox" scene? Have you ever been in a position where you have been tempted to do it Piper style? 
Author Info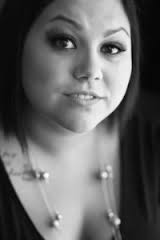 Toni Aleo is the author of the Nashville Assassins series: Taking Shots, Trying to Score, Empty Net, and Blue Lines. When not rooting for her beloved Nashville Predators, she's probably going to her husband's and son's hockey games and her daughter's dance competitions, taking pictures, scrapbooking, or reading the latest romance novel. She lives in the Nashville area with her husband, two children, and a bulldog.
Author Links
https://www.facebook.com/tonialeo1
https://twitter.com/tonilovesweber6
http://www.goodreads.com/author/show/5255580.Toni_Aleo?auto_login_attempted=true
Tour wide Giveaway (FIVE Digital Copies of BLUE LINES, One Swag Pack w/ Digital Copy of BLUE LINES, Swag Pack w/ All ASSASSINS Series in Digital) a Rafflecopter giveaway
Buy Links