Today it is my pleasure to Welcome author
Donna Kauffman
to HJ!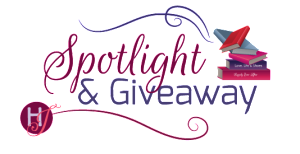 Hi Donna and welcome to HJ! We're so excited to chat with you about your new release, Bluestone & Vine!

Hello! I'm so happy be here. Thanks for stopping by.

Please summarize the book a la Twitter style for the readers here: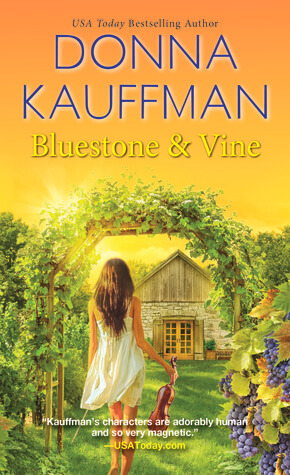 New winery (and llama) owner, Seth Brogan, meets Irish folk singing sensation, Pippa MacMillan when their worlds collide in the middle of a freak, early spring snowstorm. Looking for an out of the way place to recover from possible career-ending vocal surgery, Pippa agrees on a "The Holiday" style house swap with Seth's sister, unaware the mountain abode his sister is swapping…actually belongs to Seth. As it happens, Seth doesn't know about this little swap either. Madness, mayhem, and a delightfully surprising romance ensue. .

Please share the opening lines of this book:
Seth Brogan scrolled through the playlist of Disney soundtracks on his ancient iPod, trying to find the one that wouldn't make him want to poke his eyes out with a spork. Or his ears. "Here you go, big guy," he grumbled. "Your favorite. You owe me." The opening strains of "Be Our Guest" from Beauty and the Beast wafted through the cold, dry air inside the converted barn.
Please share a few Fun facts about this book…
Here in the Blue Ridge, I live in the land of wineries (and breweries, cideries, distilleries…) so doing the research for this book was a very local endeavor. I had a wonderful time touring and talking with the various vintners, each of whom was wonderful in helping me with my endless questions.
I also had the pleasure of touring a farm near my sister's horse farm in NC where they raise and breed both llamas and alpacas. Now I want a Dexter of my very own! (You met Seth's adopted llama in the first book in this series, Blue Hollow Falls.)
The actual Blue Bird Crafter's Guild members mentioned in this series are fictional, but the type of crafting they each specialize in are truly found right in my neck of the woods. It has been such a pleasure getting to learn more about what they do, and how they do it.
I listened to a LOT of Irish folk music while researching Pippa's part of this story. It was a pure joy. Now I tend to hear those delightful strains echoing through my mind as I drive through my mountain town.
I also know more about sheep and wee miniature goats than I ever thought possible. (It helps that my sister raises and breeds the latter.) Now I want a few of them, too!
What first attracts your Hero to the Heroine and vice versa?
For Seth, he's always been the outgoing, engaging, flirtatious, confident guy. So, he's surprised to find himself at an utter loss on how to handle the female version of himself, especially when she lands, literally, right in his front yard. For Pippa, Seth is a big, bear of a guy who she immediately realizes is a nurturer and caretaker by nature. The extended zoo currently calling his winery home proves that. She's not sure how she feels about him wanting to take care of her however. And yet, the pull for each of them towards those very elements in the other is too strong to ignore.

Using just 5 words, how would you describe Hero and Heroine's love affair?
Funny, flirtatious, emotional, deep, forever.

The First Kiss…
…happens early on after the pair handle a serious crisis situation with one of Seth's neighbors that leaves them both exhausted and shaken…and far too vulnerable to fight the pull they've both been trying to ignore. It makes it that much harder to stick to their agreement not to pursue things…now that they have a taste of what it is they'll be giving up.
Without revealing too much, what is your favorite scene in the book?
One of my early favorite scenes happens the night they first meet. Here's a snippet…
Seth started his own load of clothes, then noticed her bright blue ski jacket was no longer on one of the hooks by the laundry room door. And her boots were gone. "Dammit, Pippa," he muttered. He looked back toward the kitchen, breathed in the mouth-watering scents of the stew, then ducked his chin and sighed. She was a grown woman, with an apparently surprising skill set. He doubted she'd go and do anything that would put her in an adverse situation—buried snowmobile notwithstanding—he thought, and grinned despite himself, recalling her insouciant smile when she'd said the same thing.

Still, it was going to be dark soon, and though it looked like the snow had finally stopped, the wind hadn't. The path he'd plowed out earlier, and re-plowed on his way back in earlier, was likely half, if not already fully blown over again. He had flood lights on the house and barn, but that didn't completely ease his mind. He looked from the stew pot to his wet and muddy boots. He really didn't want to go back out there, hadn't planned on it until later that evening, to see to Dex and the rest of his farm animal crew, before holing up in his makeshift office for a few hours.

Swearing under his breath and planning on getting free legal advice from his baby sister for himself and everyone he knew for the rest of her natural life, he walked to the kitchen and packed himself a thermos full of stew, groaning in deep appreciation as he sampled a bite or two before putting the lid back on and turning the burner off. He tossed a few of the biscuits in a baggie, then quickly pulled on his now toasty socks, the not-so-toasty muddy boots, then opted for his fleece-lined, canvas overcoat with the big hood. He wasn't going to be outside any longer than he had to be.

The skies remained overcast, and it was more dark than light by the time he made it out to the barn. There were more lights on inside now than when he'd left earlier, so he supposed that answered the question as to where she'd gone. Pippa must have headed out the moment he went to take his shower, because any tracks she'd made were gone. The wind was still blowing something fierce, making him wish he'd grabbed a scarf to cover his cheeks and beard. Dexter wasn't the only one who needed defrosting after being out in the snow.

He heard the music before he slid open the door and found himself smiling. Well, at least Dexter has found a new friend. He spent a second thinking maybe he should let her stay after all, if for no other reason than to keep his lovelorn llama distracted and out of his hair. Then he stepped inside and stopped dead in his tracks, all thoughts of anything other than the tableau in front of him wiped from his mind.

Pippa was sitting, cross-legged, in the middle of the dirt and sawdust covered floor with a pygmy goat curled up in her lap, fast asleep, one of his three barn cats—the gnarly one—rubbing back and forth against her back—while Dexter sat hunkered down in front of her, his long legs folded under himself, so she could comb the soft hair on his neck. She was bopping her head to the pulsing rhythms of "I Wan'Na Be Like You" from Disney's Jungle Book, which filled the cavernous barn interior at such decibels that neither human nor beast had so much as looked his way.

The doors to the three stalls on the far side of the barn that presently held the remaining dozen little goats were closed. He'd already checked the hen house out back before heading in earlier, making sure the heat lamps were on and the chickens were safely inside out of the weather. He'd also checked the small herd of Merino sheep, who were, at the moment, being housed in the big round barn down the hill for the duration of the storm. They'd been fed and watered as well. The only one who hadn't been fed, was him.

Well then, he thought, and quietly let himself into the end stall he still called his temporary office, despite having used it now for a full year. He set down the thermos and baggie, took off his coat and hung it on one of the feed hooks. The barn was heated, but with the wind howling, it remained pretty drafty. So, he turned on the small space heater down by his feet before settling in the big, leather chair he'd rolled out here when he'd finally accepted he was more comfortable working in the barn than in the space he'd allocated for an office up at the house. For now, anyway.

The chair was positioned at an angle that had his back to the side wall, and afforded him a view of the barn interior, mostly so Dexter could see him, more than the other way around. He stared at the happy cluster of woman and beasts, then, shaking his head, turned to his computer, poured himself some stew, and got to work.
If your book was optioned for a movie, what scene would be absolutely crucial to include?
All of them? Ha. I can't choose, and the crucial scenes won't seem crucial out of context (and I don't want to spoil anything!) What I would love is to hear from readers telling me which scenes are their absolutely crucial moments. 🙂
Readers should read this book …
…if they want to spend more time in a delightful little village, tucked away deep in the Blue Ridge Mountains of Virginia, filled with folks you'd want as friends, and love stories that encompass friends, family, the young, the old…and two people who are destined to be together.
What are you currently working on? What other releases do you have planned?
The next story in this series is a holiday novella, Christmas in Blue Hollow Falls, that will be part of the Fern Michael's A Season to Celebrate anthology out this fall. That story will find Seth's sister, Moira (who started the whole ball rolling in this story) finding her forever love.
Coming soon afterward is Will McCall's story in Lavender Blue, on sale in January. You'll be left waiting for his story at the end of Bluestone & Vine. I hope you dive into that one, too!
Thanks for blogging at HJ!
Giveaway:

The winner of this giveaway will receive a signed copy of A Season to Celebrate, which contains the novella that is the next book in this series, along with a specially designed Bluestone & Vine bookmark charm (created by Joyce Taber of The Cotton Thistle.)
To enter Giveaway: Please complete the Rafflecopter form and Post a comment to this Q:

Are you more a "weekend mountain getaway" type or someone who, like me, yearns to live up in the hills, with birds and the wildlife as your closest neighbors? Or maybe you're already living the mountain life. Tell me where and what mountains!
Excerpt from Bluestone & Vine:
Pippa's stomach rumbled, reminding her she hadn't eaten since the bagel and tea she'd consumed after she'd woken up on the flight in that morning. Taking her host at his word, she poked into the kitchen cupboards, found the pantry behind a small door past the fridge, then took a little tour through the contents of the refrigerator and freezer.

When Seth entered through the mudroom door an hour later, she had a nice Irish stew bubbling on the stove, a fresh pot of tea on the counter close to the stools, and a tray of scones in the oven. She'd been searching the refrigerator for jam when she heard the side door open and leaned back to look toward the mudroom. "Welcome back," she said with a smile.

He didn't respond, but he might not have heard her. He was busy divesting himself of the mound of outerwear he had on, all of it covered with snow. She watched as he took off several layers of gloves, draping them on a rack that had been positioned above a small space heater. He unwrapped and took off the long wool scarf he'd had around his neck; then came the heavy canvas coat. It was only when he removed the monstrosity of fur that covered his head that she completely forgot she was standing in front of an open fridge door. Though the cool air emanating from the interior was suddenly quite welcome.

He was, in a word, stunning. All she'd seen of him during their stint outdoors was a snow-encrusted beard, dark sunglasses, and giant, furry headgear in a swirl of white. As it turned out, under all of that he was…well, Thor, the God of Thunder came to mind. His hair was long, very long in fact. As it was damp, it was hard to tell for certain, but dark blond was her guess on the color, maybe with a hint of red thrown in, like in his beard. He had it evenly plaited against the back of his head, falling in one long rope that hung halfway down his back. A back, now facing her, that was wide, and ridiculously muscular. He'd pulled off several layers and was down to a thin, dark, soaking wet undershirt that clung to him, outlining every last one of those ridges. God bless it.

Though his shoulders were broad, his waist was narrow, at least by comparison. His hips were straight lines, but even in the canvas pants he wore, which now clung to his legs, when he bent down to unlace the tops of his boots, it was apparent that his thighs were not only large, but also very well defined, as was his nicely curved bum.

He turned then and caught her, dead to rights, staring straight at his ass. Her gaze jerked immediately to his as he straightened, and heat flashed into her cheeks. However, the stormy countenance she'd expected to find was not only shockingly absent, but the flash of white teeth, along with a pair of the most beautiful golden-brown eyes she'd ever seen, stunned her right into very uncharacteristic speechlessness. With the chiseled cheekbones just above the beard, which in and of itself made his curved lips look oh-so-very sensual, his eyes fair-to-glowed as he grinned at her. This couldn't possibly be the same man she'd met just hours ago.

"Penguin got your tongue?" he asked, utterly unashamedly, those dazzling, leonine eyes twinkling.
She snapped her mouth closed, realizing only then she'd been gaping. Who could blame her? Holy mother of angels, but he was magnificent. Even that seemed too mild a description. "Possibly," she finally managed, her normal, easygoing cheek having completely deserted her. Seeing his glance move to the open fridge door she was all but hanging on to, she straightened and closed it. "Jam," she said rather obtusely. "For the scones. Do you have any?" Get it together, lass.

"Will apple butter do?"

She wrinkled her nose at that. "I'm…not sure," she said, as politely as she was able. She'd never had it, or heard of it, but it sounded absolutely horrid.

He chuckled at that, and the transformation was complete.. Who was this gorgeous, charming man? Not the abominable snowman who'd made that daring rescue attempt, then grumbled his way through their brief exchange before depositing her here. Those brief glimpses of something resembling a smile paled in comparison to the real thing.
Excerpts. © Reprinted by permission. All rights reserved.


Book Info:
Pippa MacMillan is a legend on the Irish folk music scene. But when her voice requires a time-out, she's left wondering how—and where—to find happiness in the silence . . .
Seeking answers, Pippa leaves Ireland in favor of a small town in the Blue Ridge Mountains of Virginia. Turns out lovely Blue Hollow Falls in the perfect place to heal—and solitary Seth Brogan is the surprisingly perfect host. After all, Seth is beginning again too: turning his renovated stone barn and beautiful hillside into a vineyard is the start of a whole new life for the former Special Forces soldier. Only Mother Nature keeps thwarting both their plans, leaving Pippa snowbound with unsettling thoughts about how life can take unexpected turns . . .
To Pippa's surprise, she might actually fall for small-town living. She might even fall for Seth, whose quiet strength is a balm for her world-weary soul. But when the music starts once more, will she follow her fortune back to Ireland, or surrender to the call of her heart?
Book Links: Amazon | B&N | iTunes | Goodreads |


Meet the Author: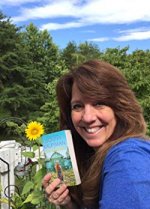 Donna Kauffman is the USA Today and Wall Street Journal bestselling author of over 70 novels, translated and sold in more than 26 countries around the world. Born into the maelstrom of Washington, D.C., politics, she now lives in the Blue Ridge Mountains of Virginia, where she is surrounded by a completely different kind of wildlife. A contributing blogger for USAToday.com, she is also a DIYer, a baker, a gardener and a volunteer transporter for the Wildlife Center of Virginia and Rockfish Sanctuary. Please visit her online at www.DonnaKauffman.com.
Website | Facebook | Twitter | | Instagram |