Today it is my pleasure to Welcome romance author
Dani Collins
to HJ!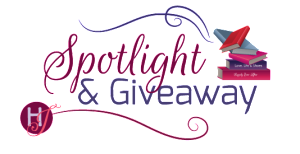 Hi Dani and welcome to HJ! We're so excited to chat with you about your new release, Bound By The Millionaire's Ring!

Hi Sara! Hi Harlequin Junkies!

Tell us about the book with this fun little challenge using the title of the book: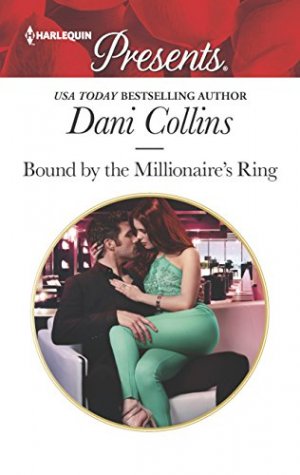 Isidora is BOUND BY THE MILLIONAIRE'S RING when Ramon proposes during a press conference, trapping her into an engagement of (in)convenience with a man she crushed on most of her life, but lately detests.
What's your favorite line(s) from the book?:
I liked this exchange, which starts with Isidora saying,
"I'm not someone who enjoys making other people miserable."
"I said 'difficult,' hermosa. If you want me to make your life miserable, I can arrange that quite easily."
"Job done, hermoso," she said with a smile that went nowhere near her eyes.
Please tell us a little about the characters in your book. What first attracts your Hero to the Heroine and vice versa?
Isidora grows up in Ramon's house, intimately connected to the family through their father, who knows a secret about her own. She's very attached to his sisters while Ramon is highly protective of them, so he has this wonderful trust in her despite everything else going on between them. Isidora was quite a bit younger than Ramon and developed a crush on this fabulously handsome teenager who is also very rich and then drives race cars! What's not to love?
Growing up, Ramon was fond-ish of Isidora, but she was so much younger he couldn't take her seriously. Also, with her being his sisters' friend and his father being someone close to the family, he couldn't make a move on her unless he was serious–but he doesn't intend to marry anyone. So he tries to kill her girlhood crush by letting Isidora believe he slept with her mother, which is the most reprehensible thing in her eyes.
When you sat down to start this book, what was the biggest challenge you faced? What were you most excited about?
Oh, my biggest challenge was continuing the Sauveterre Sibling storyline. I had already written the first two books about Ramon's younger sister Angelique and his twin, Henri. I had built in the existence of Isidora as a family friend who had a crush on Ramon, but I really didn't know much else about how that had all played out. Most importantly, I didn't know why Isidora had come to *hate* Ramon.
I was really excited to portray his character, which is very different from his brother. Henri is very cool and aloof. Ramon is a hot-blooded Spaniard. He's a playboy with little conscience except where his loyalties lie, then he will kill for those he loves. So the trick is for Isidora, who grew up very close to his sisters and seemingly as part of his inner circle, to make it to that very exalted territory of being someone he *loves.* At the same time, he has to earn Isidora's love after taking great pains to ensure she hates him.
What, in your mind, makes this book stand out?
The Sauveterre Siblings are two sets of twins born to a wealthy French tycoon and his Spanish aristoract wife. When the youngest was nine, she was kidnapped, leaving scars on all of them. None expect to marry, but they each fall in their turn as they meet the one person who can breach their carefully guarded hearts…
In Ramon's case, that's Isidora. It's a fake relationship that turns all too real.
The First Kiss…
She paled as comprehension dawned. Her eyes showed white around her gray irises. One hand came to her mouth and she might have said, "Don't you dare."
"Lo siento, mi amor," Ramon said with loud pride over the mechanical clicks and pops. "I cannot sneak around any longer, trying to keep this quiet. I love you too much."
He couldn't recall ever saying those words to anyone except his mother and siblings. It felt strange, pulling disturbingly at that inner door he kept so firmly closed. The push-pull gave his voice the appropriate amount of unsteadiness as he continued.
"You said if I quit racing, you would marry me. So, mi corazón. Now will you make me the happiest man on earth? Our fathers would approve, you know they would." He added the last as a reminder of where her loyalty should lie.
He had to give it to her. She had studied well under Bernardo. Her eyes filled with glossy tears and she didn't try to hide them. Her fingers against her lips trembled. Her other hand was cold when he took it in his, her fingers lax with shock.
The white fingers against her mouth curled into a fist.
"Was that yes?" He pretended he had heard a response no one else could and leaped to his feet. As he crushed her to his front, he played up the joyful act as he exclaimed, "She said yes!"
Then he dug his fingers into her hair, tipped back her head and kissed her.
She stiffened. Her breasts crushed into his chest as she sucked in a shocked breath.
He closed his grip on her more firmly, subtly, but implacably. Do this, he urged, but even he had his limits when it came to cold-bloodedly achieving his goals. Rather than force the kiss upon her, he brought all his sensual skill to bear and persuaded her to accept it.
*
Oh, this rat wasn't content to threaten her job or break her heart. He had to knock her self-esteem into smithereens. He rocked his mouth across her lips in exactly the way she had fantasized all through her teen years. Confident, hungry, enticing. Like he loved her.
Exactly as he'd just said he did.
She couldn't let his declaration affect her. It was a lie. She wanted to scratch his eyes out for playing with her like this.
Her own eyes stung, as if they'd been scraped raw behind her eyelids, but her self-control checked out. The besotted girl who had fallen in love so long ago came running out of her room, where she'd been crying into a pillow for five years. She threw herself into Isidora's body, heart singing with joy. She offered her mouth and drank up the sweet sensations that washed over her as Ramon acted, finally, like he wanted her.
Everywhere they touched, her skin bloomed with heat. Her bones turned pliant and the betrayal of his putting her on the spot like this evaporated. Her, the girl who had crushed so hard on a boy who was too old for her, the girl who had been ignored, rejected, then brutally passed over for her mother, the girl who had dealt with those horrible feelings of treachery and rebuff… She kissed him back.
She wasn't terribly experienced and that was his fault, too. These were the arms she had wanted from the first. These were the lips. This was the man.
He drew back and she realized he had one possessive hand drawing slow circles on her butt. That's why flutters of excitement were working up her lower back and into her loins. The fireworks that had been going off behind her closed eyelids were actually flashes. The roar in her ears was excited laughter and cheering. Sly jeering.
At her expense.
Oh, this mean bastard of a man. He didn't even let her go when she pressed her weak arms against his chest and tried to make space to catch her breath.
His embrace tightened to keep her smeared across his front. All she could do was hide her face by resting her ear against his chest and look toward the back wall—where Etienne stared at her with his lip curled in contempt.
If your book was optioned for a movie, what scene would you use for the audition of the main characters and why?
Oh, the press conference above is priceless, when he puts her on the spot like that. Not long after, Ramon arranges a very public dinner to celebrate their engagement. It's all part of the show, utterly perfect, but he only realizes after they're looking at it that he has miscalculated.
Most women grew quite exuberant when offered jewelry.
"You don't care for it?"
"It's beautiful." Her voice sounded constricted. To anyone overhearing them, she would have sounded as overcome as a newly engagement woman ought to. Her lashes flickered as she took in the extravagant display once more.
Finally, she looked at him. Her eyes were bruised mauve in the candlelight, filled with the disillusionment he'd seen the morning at her mother's.
"It's the proposal of my dreams."
Ah, hell.
He took in the image he'd projected with this setup, seeing how thoroughly he had played to every woman's fantasy, not thinking that this particular woman would have imagined this moment, with him, over and over, once upon a time.
"No other man could ever top it." Her smile was harder than the diamond she now wore. "Thank you."
If your hero had a sexy-times play list, what song(s) would have to be on it?
Oh, they make out at a club and one of the songs I loosely reference is Sia's Cheap Thrills. I adore it, especially as Isidora is goading Henri when it's playing.
What do you want people to take away from reading this book?
Isidora actually has a really complex past with her parents that involves loving despite our flaws. No one is perfect, but we all need and deserve to be loved.
What are you currently working on? What other releases do you have planned for 2017?
My next book is Prince's Son Of Scandal, about the fourth Sauveterre, Trella, coming out in January of 2018. Then I have Consequence of His Revenge in April of 2018. Join my newsletter to get all the deets!

Thanks for blogging at HJ!
Giveaway:

One signed copy of Bound By The Millionaire's Ring, open internationally.
To enter Giveaway: Please complete the Rafflecopter form and Post a comment to this Q:

Did you have a childhood crush? (Celebrities count!) But if it's someone you knew personally, did anything ever come of it?
Excerpt from Bound By The Millionaire's Ring:
Isidora Garcia didn't glance up as her boss entered her office. She recognized him in her periphery and was only a little surprised he was here in Paris. He was a new father, but when there was a crisis with one of his sisters, particularly Trella, he waded in without hesitation.
"I just saw it," she assured him. "I'm emailing—"
She cut herself off as preternatural knowledge struck. Her body tingled and her skin felt stroked. Her fingers became clumsy while her blood grew hot and thick in her veins.
She didn't have to look up to know that was not Henri Sauveterre advancing on her. It was his twin, Ramon.
A flash of intense vulnerability went through her. Treachery. Anguish.
She clamped down on the rush of emotion, hiding it behind a falsely cool lift of her gaze to the man who looked identical to the one who had arm-twisted her into taking this position. They were both ruthless in their own way, but at least Henri wasn't cruel.
"I didn't know you were in Paris." Her voice came out steady enough to hide the tightness that invaded her throat.
Like Henri, Ramon's dark hair was cut short, but had a tendency to spike on top. His clean-shaven, spectacularly handsome features were sophisticated without being pretty, angular without being rugged. His Sauveterre eyes were green when they were amused and gray when they were not.
His irises were somewhere between slate and ash this morning, making a knot of tension coil in the pit of her stomach. His sensuous mouth sat in a flat line. His honed physique flexed beneath his tailored suit as he set his hands on her desk, leaning in to confront her.
"Why aren't you doing your job?"
His lethal tone cut her in half, sending a burst of adrenaline through her.
Oh, she hated herself for still being sensitive to his every word. Him, with his superiority, and opportunistic streak, and complete lack of conscience. She wanted to hate him. Did hate him. But she remained susceptible. In fact, it was worse, now that she knew how brutal he could be. At least when she'd been young and stupid, she hadn't feared him.
She took a firm grip on herself and tried to hide her dread by casually looking back at her screen. She couldn't absorb what she'd been writing. She waved at her keyboard, aiming for nonchalance. "I'm doing it now. If you weren't interrupting me, I could get on with it."
She managed to sound composed and begged her hand to stay steady. She didn't want to reveal the fine trembles that worked upward from a deep, inner flutter in the pit of her stomach.
Because even with hatred and fear gripping her, she found him utterly compelling.
"What can you possibly do at this stage?" he growled. "The cat is out. Why didn't you prevent it?"
"Prevent your sister's pregnancy?" Her pulse hammered once, hard, as she met his gaze, but she managed to tilt her mouth into a facetious smirk. "Not in my bailiwick, if you can believe it. I've had three discussions with her, suggesting we leak the news in a controlled way. She chose to stay mum."
Pun not intended. Trella was tall and a wizard with cutting cloth to create the effect she wanted, but she was five months along. She couldn't hide it forever.
"You should have had a fourth discussion. And a fifth. Your father had the contacts to keep these things under wraps. Why don't you?"
Her heart stalled. Oh, he was not going to bring her parents into this, was he? That was such dangerous ground.
At least it flipped her out of defensive mode into a willingness to go toe-to-toe.
"Even my father can't control every person with a social media account. The photo was posted by a woman visiting her mother at the hospital. You took Trella there yourself—in that car everyone notices. Of course people watched to see who got out."
She punctuated with a look that said, "Take some responsibility for a change."
"The only reason it took this long for the trolls to call it a baby bump was because they were having so much fun shaming her for gaining a few pounds." Then, as she remembered his sister-in-law had delivered twins by emergency cesarean a few days ago, she asked, "How are Cinnia and the babies?"
"Fine." He pushed off the desk, expression blanking to aloofness—it was the way he and all his siblings reacted when questioned about their family, even when the inquiry was sincere.
The Sauveterre twins had become media sensations the minute the second pair, Angelique and Trella, came along. Born to a French tycoon and his Spanish aristocrat wife, the children had been mesmerizing in their mirrored resemblance and elegantly perfect lives.
Then, when the girls were nine, Trella had been kidnapped. She was recovered five days later, but rather than give the family breathing space, the media's microscope had focused even more intently on their slightest move. The pressure had sent their father into an early grave and the fallout had continued for years.
Angelique—Gili to her family—seemed to have found some happiness, though. She was secretly engaged to her soul mate, Kasim, which was why the family had convened in Spain.
Their celebration had been cut short when Cinnia was rushed to hospital.
Trella had jumped into Ramon's distinctive Bugatti Veyron to chase the ambulance with him. Not content with the limited edition Pur Sang, worth millions, Ramon had had one custom-built to his own specifications. It was fully carbon this and titanium that, didn't have a lick of exterior paint and topped out at a speed of over four hundred kilometers an hour.
Isidora was dying to ask if it had air-conditioning.
Worried for Cinnia, Trella had leaped out of the car without taking due care over how much midsection she showed.
Any casual snap of a Sauveterre went viral. And one that allowed the public to speculate on a secret pregnancy and the identity of the father…? There was no containing such a nuclear bomb.
Isidora knew all this because she had grown up with the girls. Her father had worked for Monsieur Sauveterre. She'd had tea parties with the girls before Trella was taken and still had slumber parties with them. She cared deeply for them and wanted the best for the whole family.
That was why Henri had hired her. He trusted her with his sisters and all of the family's most delicate PR announcements—most recently a statement that he and Cinnia had spoken their wedding vows in the hospital with their newborn daughters in attendance.
None of that mattered to Ramon, however. To him, she was an outsider, not entitled to anything more than criticism and a pat. Fine.
Fine. It didn't hurt. She was so past yearning for his positive regard.
"I was hoping you were Henri." For a million reasons. "I was going to suggest taking the family portrait with Cinnia and the babies sooner than planned. I'm inundated with requests. Releasing photos might divert this focus on Trella."
"By all means, let's make sacrifices of my brother's innocent children before they're a week old."
She was only trying to help. Swallowing back a lump that formed behind her breastbone, she rose to walk a file to the cabinet in the corner, mostly as an excuse to put distance between them. "Do you have another suggestion?"
"Yes."
Oh, that supercilious attitude grated. If her father hadn't badgered and cajoled, if Henri hadn't offered her disgusting amounts of money, if she didn't adore Trella and Angelique and now Cinnia, and want to protect her friends as much as Henri did, she would quit this job. Even this little bit of interaction with Ramon was too much.
"I'm all ears," she said without turning around. She shoved the file into the cabinet, feeling a burning sensation streak down her back. He was not looking at her butt and she was not wishing he would. Seriously. She consciously tried not to tense, but she needed to resist him. She was so done with this man!
"Arrange a press conference," he said. "I'm announcing my retirement from racing."
Excerpts. © Reprinted by permission. All rights reserved.
Book Info:
The playboy's temporary fiancée
Millionaire racing driver Ramon Sauveterre is no stranger to fame, but he'll do just about anything to keep the spotlight off his family. Including propose a decidedly short-term engagement to his gorgeous head of PR, Isidora Garcia!
Isidora cannot forgive Ramon for dragging her into this farce—just as she'll never forgive him for the indiscretion that broke her heart. But while their relationship might be fake, the burning longing his kisses spark is all too real—and resisting Ramon's heated touch until the end of their arrangement proves utterly impossible…
Book Links:

Meet the Author: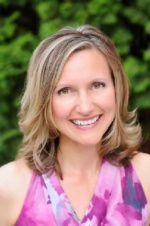 Dani Collins is the USA Today Bestselling author of forty sexy, witty romances for Harlequin Presents, Montana Born and herself. She lives in Canada with her high school sweetheart.
Website | Facebook | Twitter |