Today it is my pleasure to Welcome author
Annie West
to HJ!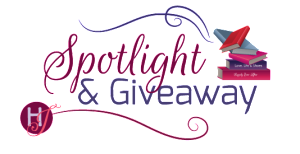 Hi Annie and welcome to HJ! We're so excited to chat with you about your new release, Bound to the Italian Boss!

Thank you so much for having me back to visit. I'm sending out a big wave to everyone! It's lovely to be here again.

Please summarize the book for the readers here: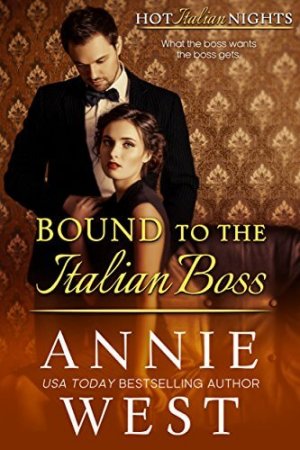 Bound to the Italian Boss is an office romance with sizzle! Allegra Davis works as trusted PA to sexy hotel entrepreneur Luca de Laurentis. For reasons of her own, she's gone to considerable trouble to camouflage her attractiveness. However, while she has a reason for avoiding too much male attention, she's far from immune to Luca. She's fallen for him like a ton of bricks. Meanwhile, Luca thinks about his dowdy assistant far too often for his peace of mind. But it's not till they escape the office for a rendezvous in the Alps that Luca discovers his trusty PA isn't what she seems. How can he trust the woman who's made a fool of him all this time? And what will he do about the unstoppable passion that flares when they spend a night alone together?

Please share the opening lines of this book:
Luca accelerated out of the hairpin curve, feeling the sports car's big engine surge. The tarmac of the alpine pass streamed behind him as he headed south in a series of sweeping bends.
Please share a few Fun facts about this book…
This story was inspired by a road trip I took a few years ago, over the Alps and down into the amazing Dolomite Mountains of north Italy. The first scene was inspired by that drive, complete with scores of hairpin bends, lots of luxury cars and motor bikes out for a weekend drive, and even some local wildlife that makes an appearance in the story.
This is only my second ever office romance. Having spent years working in an office, I like allowing my characters to visit exotic places, far away from desks. So even though this is an office romance, Luca and his PA only spend a few scenes there.
I love a Cinderella romance so there's a transformation in this story.
This is the 3rd in my series of Hot Italian Nights novellas. Sadly there's been a gap between the first 2 stories and this one, due to other writing and family commitments. But I've had a wonderful time diving into the next several novellas, all set in Italy, which are lined up to follow this one. There's something so appealing about a handsome, alpha Mediterranean hero!
Please tell us a little about the characters in your book. As you wrote your protagonist was there anything about them that surprised you?
Luca is a classic alpha male. He's a self-made man, and an older brother to several siblings. I'd characterize him as determined, focused, driven and protective. And sexily good looking! When the story opens, though he's enjoying his commercial success, he's missing the chance occasionally to rip off his suit and do something more active. He's also curious about the way his thoughts keep returning time and again to dowdy but dedicated woman who runs his office.
Allegra is his trusty PA. His right hand woman, who understands his company almost as well as he does. She's capable, organized and hard-working and she has 2 big secrets: that she disguises the real Allegra Davis so no-one can see her, and that she feels far more for her boss than she should!
It was funny how with this story I knew my characters well before I started, yet still learned a lot as soon as they appeared on the page. For instance, I'd known from the first the reason why Allegra chose to camouflage her looks. But it wasn't till I wrote the story that I realized how her reason might impact, not just on her but on Luca. I'd better not go into further detail in case you read the novella.
Similarly, though I'd imagined from the first the meeting scene that opens the book, with Allegra in motorcycle leathers in the heart of the Italian Alps, it wasn't till I got into writing that I realized that love of adventure was something she and Luca shared. It was lovely seeing how that unfolded as they interacted.
If your book was optioned for a movie, what scene would you use for the audition of the main characters and why?
Definitely the scene where everything has gone wrong between them. There's a world of emotion there, not just on the surface, but deep down, where so many hopes and dreams hang in the balance. I enjoy the tension and banked passion in this part. Here's a taste:
'I'm just on my way now.' She stepped back, except his hands stopped her, tightening on her. She felt the imprint of those long fingers on the bare skin of her upper arms. It was enough to make a woman wish she'd worn a long-sleeved suit instead of this new, lightweight dress.
'Not yet.' His jaw hardened and she read the tic of a pulse in his temple. Surely it raced too fast? Almost as fast as her own runaway heart?
With the last shreds of pride she cut the connection between them, glancing down at her watch.
'I'm afraid I'm running late.'
'For a job interview? Or a date?' The rough urgency of his tone had her lifting her head, taking in the combative set of his jaw and the scowl he wore. This was Luca as she'd rarely seen him. He looked on the edge of control.
A tremor of excitement mingled with foreboding rippled down her spine.
'That's none of your business, Luca.' She firmed her lips, hating the melting sensation along her bones when she tasted his name on her tongue. Ridiculous, but it made her think of the taste of him in her mouth, richly addictive.
His hands tightened and he thrust his face forward into her space. 'Of course it is. You work for me. You're my—'
'Your what, Luca?' She stiffened. How dare he act so possessively? He'd all but ignored her this week. It was clear that their night together, far from heralding a new stage in their relationship, had made him uncomfortable working with her. 'Your reliable PA? Well, PAs can resign and I have. There's a letter on your desk.'
'I've seen it.' He spoke through clenched teeth, the sound emerging as a low, feral growl that warned he was close to losing his cool.
Good! She'd hate to think he felt nothing at all about her leaving. In fact she hoped he had incredible difficulty finding a replacement for her.
'Excellent.' She raised her shoulders. 'Now if you'd just let me go.'
'No!' Instead of releasing her he stepped closer, forcing her back a pace. 'I won't let you go. What the hell do you think you're doing, leaving me that snippy little note?'
What do you want people to take away from reading this book?
Definitely a sense of escaping somewhere appealing for an intensely emotional and satisfying read. One of the things I love about writing this series is the chance it gives me to revisit Italy and immerse myself in that country, even if it's in my mind rather than in person. I hope you finish the story with a smile of satisfaction and a lighter heart.
What are you currently working on? What other releases do you have planned for 2017?
There's a lot coming up this year. First up are a few more Hot Italian Nights novellas. On 1 July (my birthday!) 'The Italian's Bold Reckoning' is released. It's set in one of my favourite cities – Venice. Then on 1 August it's 'At the Italian's Bidding' set at Lake Como. I'm currently working on the next in the series 'Falling for the Brooding Italian' but the release date is to be confirmed. Then it's back to the full length books with my 2 Princess Seductions books for Harlequin Presents: 'His Majesty's Temporary Bride' in October and 'The Greek's Forbidden Princess' in November. I've been very busy and I hope readers will have fun with all these stories to choose from!

Thanks for blogging at HJ!
Giveaway:

2 lucky winners will each receive (via Amazon) the first two e-novellas in this Hot Italian Nights Series: 'Back in the Italian's Bed' and 'Bought by the Italian'. Plus, I will also send them a signed paperback of my Harlequin Presents book 'The Flaw in Raffaele's Revenge' which features Raffaele Petri, an international hotelier who is a rival to Luca de Laurentis, the hero in 'Bound to the Italian Boss'. The giveaway is international!
To enter Giveaway: Please complete the Rafflecopter form and Post a comment to this Q:

Both Allegra and Luca like active, sometimes daredevil sports – from motorbike riding to skiing to white water rafting. What's the most exciting activity you've ever undertaken? Or, if you prefer the safety and comfort of your armchair, what adventurous activity would you enjoy reading about if a heroine were to do it?
Excerpt from Bound to the Italian Boss:
'I'd never hurt you, Allegra. You must know that. You're safe with me.' He swung his head around to stare at the fire and immediately she sagged in her seat. It was as if the current of energy running between them had been snapped off. She felt trembly and weak, and sure in the knowledge Luca wouldn't touch her unless she wanted it. Yet that didn't make he feel safe precisely. More like…
Bereft. That was the word. She felt bereft.
'It's getting late.' His deep voice sounded as tight as the clamp of her ribs around her overfull heart. 'I'm going to turn in.'
He moved, ready to lever himself up from the chair but froze when Allegra put her hand on his.
His was much larger and broader than hers. And hard and hot. She swallowed, suddenly overwhelmed by his sheer masculinity.
Luca stilled. She'd swear he wasn't even breathing.
She, on the other hand, was breathing too fast. Did he hear?
'Maybe I don't want to be safe.'
He twisted around, his forehead knotted into a frown.
'You're tired.' Yet he made no move to shift again, or to remove her hand.
'I'm not tired, Luca.' Even saying his name felt different tonight. Tasted different.
She circled her dry mouth with her tongue and his gaze dropped to her mouth. Instantly her lips tingled. Did they pout of their own accord? Surely she hadn't planned that.
A tremor rippled through him. She felt it in his hand and saw it in the flicker of that ebony stare.
Yet he said nothing, did nothing to invite anything more.
Of course not. You just told him today you'd been harassed by your old boss.
Which meant, despite the tension she read in his face, and the hunger in his eyes, Luca was leaving it for her to decide what happened here.
If that was hunger in his eyes? For the first time Allegra cursed her limited experience.
Doubt wove through her. She shouldn't be doing this. Everything would change if she acted on those secret desires she'd harboured for months now.
Yet suddenly, with a fierce certainty that mocked her hesitation, Allegra knew she needed to do this.
To be true to herself.
For the past year she'd boxed herself in, enclosed herself in a narrow space where she functioned at work but had no personal life. She'd cut out the leisure activities she enjoyed, like riding a motorcycle, until this weekend.
Because Sam Parkinson had claimed it was her smiles, her vibrancy, that had lured him to attack.
He'd blamed her for what he'd done, and though that was nonsense, Allegra had taken on a load of caution, if not guilt. She'd turned herself into someone she wasn't, repressed herself, to keep safe.
For a year she'd been careful never to show she was aware of Luca as a man rather than a boss.
She was tired of pretending. Pretending to be a machine, not a woman. Pretending not to care for Luca.
She lifted her other hand and placed it along his jaw, feeling the soft brush of his short beard and the hard angle of bone beneath. He swallowed, his eyes so dark the pupils melded with ebony irises and Allegra fell into those velvet depths.
'Don't go any further, unless you're sure, Allegra.' His voice was a low burr that brushed across her skin like suede.
Sure she wanted him?
Oh, yes.
Sure she needed him, with an intensity that eclipsed anything she'd ever felt for a man?
Definitely.
Sure this was sensible?
She swallowed hard. Who knew what the future held? All she knew was that she admired Luca, liked him, desired him. That if he didn't hold her in his arms soon she'd burst. She'd put a stopper on her feelings so long. She wouldn't, couldn't put it back.
'Oh, I'm sure, Luca.'
She leaned over the arm of her chair, lifting herself so her face was right in front of his, just a breath away. Still he didn't move, but there was a coiled energy about him, like an athlete ready for the starter's gun, or an animal sighting prey, that for an instant made her hesitate.
Allegra had never done this before. Never wanted or trusted any man enough.
But deep inside she knew this was right.
She slid her hand back to spear his short, thick hair possessively. He felt so good!
There was a smile on her mouth as she closed her eyes and fitted her lips to his.
*
He was dying, slowly dying of torture.
His whole body was in lockdown. He didn't dare move so much as a finger while Allegra sat next to him, her slim hand on his, her lovely eyes bright with enquiry and uncertainty.
The women he dated were usually confident, supremely self-assured and not at all hesitant about inviting a man into their bed.
Allegra was different in so many ways, even though he'd always thought of her as confident in her professional role.
It wasn't just looks or attitude, though they played their part. This was Allegra, the woman he'd appreciated and liked, but hadn't known at all. The woman who'd tormented his fantasies though he'd tried to deny it.
With her beautiful blue-grey eyes and lush mouth, she was more potently desirable than any fantasy. He smelled her: vanilla, warm female flesh and the slightest hint of musk, and his heart kicked hard into a primitive, urgent tattoo. A needy tattoo.
He wanted Allegra as he couldn't remember wanting anyone. Sitting still, not claiming her, giving her the chance to decide, was the hardest thing he could remember doing.
Then her hand was on his face, her breath warm on him. Her fingers channelled through his hair and that touch seemed as intimate as any erotic caress. Every nerve ending danced into urgent wakefulness.
He was an inch from pulling her to him, and ending this torment, when she closed her eyes and touched her mouth to his.
The effect was electrifying, even though her kiss was gentle, almost innocent, with her lips still closed. It was enough to sever Luca's control as his blood surged south and every neuron flashed, his brain demanding more and still more.
Luca hauled her closer, pulling her over the arm of the chair and onto his lap, lashing her tight within his embrace. She was soft and curved, deliciously feminine against his granite hardness, and close wasn't enough.
Not when he anchored his hand in her fine hair, angling her head for better access. Not when she responded to the slick of his tongue along her mouth by opening her lips and letting him plunge deep.
She tasted of wine and something sweet and unfamiliar. Something that he guessed was simply Allegra. Dimly Luca registered it was a taste he'd happily grow addicted to.
Her hands wrapped over his shoulders and he dragged his palm up, over her ribcage to the swell of her breast.
She stiffened and for an instant he thought he'd scared her, but instead she arched against him, thrusting her softness into his palm. He stroked his thumb over her nipple and she moaned in the back of her throat.
He wanted to make her moan again. To scream his name in ecstasy. He wanted everything with her.
Luca deepened his kiss, mimicking the way he'd like to possess her body. And the sweetness of her response, the way she melted against him, sucking his tongue against hers, sparked wildfire in his veins.
'I want you,' he breathed, the sound lost against her mouth. But she heard. He felt the quiver right through her slender body.
She pressed closer, every part of her pure invitation. 'Then take me.'
Excerpt. © Reprinted by permission. All rights reserved.

Book Info:
What the boss wants the boss gets.
Luca De Laurentis is focused on two things, adventure and expanding his billion-dollar hotel empire. He never expects those interests to collide, until the day he sees his prim and proper assistant transform into a leather-clad beauty with a taste for excitement.
Allegra Davis is determined never to be judged on her appearance again. Hence her frumpy work clothes and her move to Italy. Just her luck that the one person to recognise her in motorcycle leathers is her boss, the man she's had a crush on for a year! Now Luca is watching her with heat in his eyes and his every touch promises pleasure. What happens when their relationship moves out of the boardroom and into the bedroom?
Book Links:

Meet the Author: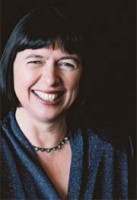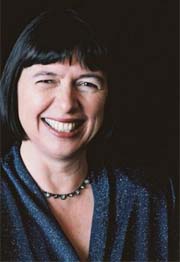 USA Today Bestselling author Annie West loves writing passionate, intense love stories. She has devoted her life to an in depth study of tall, dark, charismatic heroes who cause the best kind of trouble in the lives of their heroines. Creating heroines who are a perfect match for those strong, stubborn men is one of her all time favorite things. As a sideline she's also researched dreamy locations for romance, from vibrant cities to desert encampments and fairytale castles. She leaves on the east coast of Australia and her favourite things are books, good company, good food and travel.
Website | Facebook | Twitter | Instagram | GoodReads |