Today it is my pleasure to Welcome New York Times bestselling author
Laura Wright
to HJ!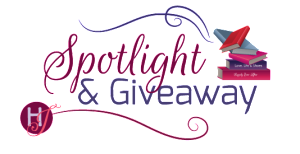 Hi Laura, welcome 🙂
If someone wrote a biography about you, what do you think the title of the book should be?
Why?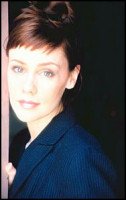 Hmmm… Maybe.. Burning the Candle at Both Ends;). I have 2 young children, a husband, a gaggle of pets and a full time job. There is no absolutely no downtime. But I love it☺
Would you rather…be invisible or be able to read minds? Why?
Ooo, this is a tough one. I want to say Invisible. I would love to spy on my kids. There. I said it. ☺
Let's talk about your newest release: Branded
If you had to summarize the book for the readers here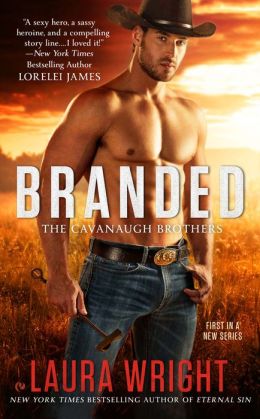 High drama, a solid mystery, very sexy, and lots of emotion. Three brothers come home to a ranch they left when they were boys. They equally love and despise the place, and now that they're dad has passed they must decide what to do with it. But life isn't simple. Women come into their lives, and the mystery surrounding their sister's death comes into play.
Please tell us about the characters in your book?
You'll be introduced to all four brothers in BRANDED, but the love story is about the eldest Cavanaugh brother, Deacon who wants to destroy the ranch. Our heroine, Mackenzie Byrd, is the forewoman and wants to save it.
As you wrote your protagonist was there anything about them that surprised you?
At they're core, they both just wanted to be loved. They needed it to move on with their lives.
What scene did you most enjoy writing? Why?
I loved writing the scene inside the barn. I love seeing people around animals. They become who they truly are.
As she slipped the bridle over the gelding's head, she paused for a moment. "I could use some help." She glanced up, her eyes shuttered now. "What do you think? You up for it?"
There was something in the way she'd asked that made warning bells go off inside of him. "You want me to help fix something I'm just going to break later?"
Her jaw went rigid, and for a moment, Deacon thought she was going pitch some choice curse words his way. Shoot, he wouldn't blame her if she had. But then she took a deep breath, let it out, and shrugged.
"It's an invitation, Deacon. Plain and simple." She cocked her head. "You either accept or you don't."
A loud whinny echoed throughout the barn, making Gypsy dance in place a bit. Deacon glanced past the gelding's head to a stall farther down on the left. A beautiful chestnut mare with wicked eyes had her head out. She had to be close to seventeen hands and she was glaring something fierce at him. He liked her instantly.
"What's that girl's name?" he asked Mackenzie.
"Trouble."
His eyes cut to her. "You're kiddin'."
She shook her head, her eyes suddenly bright with amusement. "Funny you spotted her, but I suppose trouble attracts trouble."
He shot her a wicked grin. "No doubt about that."
He left the overo and walked over to the mare. He waited for her to dip her head an inch, give him some clue that she had a submissive bone in her body. When she didn't—when the black-eyed beauty flared her nostrils and pulled in his scent instead, Deacon laughed.
What scene was the hardest to write? Why?
Oh, god, toward the end when Deacon just wouldn't give in to what he wanted. It was heartbreakingly sad. Grief and long held anger will kill even the most beautiful things dead. Like love.
"Listen to me, Deacon Cavanaugh, and listen good." She pointed a finger at him, her body tense with anger and frustration. "You need to understand that with or without this place, no matter what happens, you're whole. You're safe. No one is going to hurt you again. The past is over, done, dead." She barely stopped for breath, her gaze clinging to his. "You and your brothers are staying here, longer than you expected to. Maybe that's a good thing."
Deacon sneered. "My brothers want this place gone as much as I do."
"I don't believe that. You're all as drawn to the Triple C as you are repulsed by it."
"No."
"Now that Everett's gone, things could change; they could be different."
"Goddamit, Mackenzie! I don't want them different!" he exploded. "I don't want them at all."
Who would you cast in the role of your characters if your book was optioned for a movie?
Hmmm… maybe Charlie Hunnam and Alexis Bledel..
If you could have given your characters one piece of advice before the opening pages of the book, what would it be and why?
You're both so damn stubborn. Pull back a little and see what's right in front of your face☺
What are you currently working on? What other releases so you have planned for 2014?
Right now, I'm working on the 3rd book in the Cavanaugh Brothers series, BRASH.
Out this year is an author collaboration with Lara Adrian, Donna Grant and Alexandra Ivy called, MASTERS OF SEDUCTION; the 2nd book in the Cavanaugh Brothers, BROKEN is out in Oct. And another Bayou Heat story should be out as well.
Where can readers get in touch with you?
Through my website www.laurawright.com OR I love getting emails from readers, laura@laurawright.com
Thanks for blogging at HJ!
Giveaway:

2 Print copies of BRANDED.
To enter Giveaway: Please complete the Rafflecopter form and Post a comment to this Q:

I would love to know why you love a good cowboy hero?
Excerpt
Mac turned and glanced over her shoulder. The movement was completely involuntary and was perhaps her grandest mistake ever. She should've kept her eyes forward, on the very pious, yet confused Reverend McCarron. But the draw was too powerful. The moment her gaze hit its mark, the air inside her lungs promptly vanished, along with her heartbeat. She felt the past rush up on one side of her and the longing she'd held captive inside her heart—the longing she'd truly believed was dead and buried—rush up on the other. She'd seen him on the cover of rag mags in the supermarket checkout and a few times in town—from afar, mind you—over the past few years. But those quick glances didn't prepare her for what lived and breathed and took up residence inside the archway of the chapel door.
A cold, calculated expression playing about his rough, chiseled features, Deacon Cavanaugh was six feet four inches of terrifying alpha male, wrapped up in jade-green eyes, thick black hair, and a custom-made, finely tailored navy-blue suit. He fairly oozed money, ire, and obsessive power, and Mac knew that even if she'd wanted to turn away from him in that moment, her body wouldn't allow it.
A lump formed in her throat and she tried to swallow it down with a silent curse. What the hell was this? This heat and anxiety barreling through her. Couldn't be attraction. Hell no. She was done with all that. Had been for years. Must be something akin to pissed off. After all, the suit had just interrupted a goddamn funeral.
Her eyes followed him as he moved down the aisle toward the front of the church. Control and dominance clung to his every movement, making the crowd stare—making Mac's heart beat a violent tattoo inside her ribs. What the hell was he doing?
When he reached the pulpit, he fairly towered over Reverend Wayne, who looked put out by the interruption but was clearly far too intimidated by the man to stand his ground. With a nervous nod, he backed up several feet and stood there with his hands stacked on his gut.
Deacon turned and looked out over the crowd, his eyes as cold as the precious stones they resembled. He knew most of them were aware he'd bought up a sizeable piece of land outside town, not to mention that he'd tried like hell to acquire the Triple C before that. And it didn't seem to concern him at all.
"Everett Cavanaugh was good to this town," he said in a deep, controlled voice. "No question about it. His success shows in every building, every business, and every home. But his failures were just as impactful. And like his successes, they shouldn't go unobserved."
Beside Mac, Elena gave a tiny gasp. The rest of the room, however, fell silent and still. Clearly captivated by Deacon Cavanaugh's audacity. Even the members of the congregation with fans held them aloft and immobile.
"A town can be built on the destruction of others," he said, his voice near to ice now. "But that kind of foundation ain't strong. It won't last. It can't. I won't allow it."
Without warning, his eyes dropped to the front row, hitting Mac with a dark, quizzical look that turned her insides lava. Will you be the one who gets in my way now? he seemed to be asking.
Damn right, she wanted to shout back at him. But she had no voice. No goddamn voice. Staring up at him, she felt as if she were completely alone—on the bench and inside the church. She felt like a prisoner to his stare and that if he wanted to take something from her, not only would she let him, but she might just be inclined to fall to her knees when she handed it over.
After a few long seconds, he pulled his gaze from hers and settled it back on the crowd again. As Mac regained her mind and chastised herself for shrinking under the weight of that intense look, Deacon continued with his backward eulogizing, undaunted.
"Today you bury Everett Cavanaugh," he said tersely. "Tomorrow I bury everything he's ever worked for."
Book Info:
In the small town of River Black, Texas, sits the Triple C—a working cattle ranch that sustains the town. But it also holds painful memories and shocking secrets for the Cavanaugh brothers….
When the Cavanaugh brothers return home for their father's funeral, they discover unexpected evidence of the old man's surprising double life—a son named Blue, who wants the Triple C Ranch as much as they do. The eldest son, Deacon, a wealthy businessman who couldn't wait to leave the ranch and move on with his life, is looking to use his powerful connections to stop Blue at any cost. He never expected the ranch's forewoman, Mackenzie Byrd, to get in his way.
Mac knows Deacon means to destroy the ranch and therefore destroy her livelihood. But as the two battle for control, their attraction builds. Now Deacon is faced with the choice of a lifetime: Take down the Triple C to feed his need for revenge, or embrace the love of the one person who has broken down every barrier to his heart.
Author Bio
Laura Wright is passionate about romantic fiction. Though she has spent most of her life immersed in acting, singing, and competitive ballroom dancing, when she found the world of writing and books and endless cups of coffee, she knew she was home. She is also the author of the Mark of the Vampire series, including Etermal Beast, Eternal Demon, and Eternal Sin. Laura lives in Los Angeles with her husband, two young children, and three lovable dogs.