Today it is my pleasure to welcome romance author
Crista McHugh
to HJ!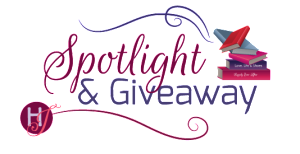 Hi Crista, welcome 🙂
If you were written about in the newspaper, on the front page what would the headline say? Why?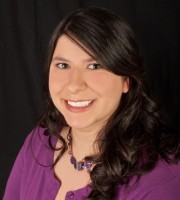 "Doctor Prefers HEAs Over RXs."
I'm a doctor in real life, but I love writing romance. If I could, I'd quit practicing medicine to write full time.
Would you rather…have 3 wishes in 10 years or 1 wish today? Why?
Three wishes in ten years. Hopefully by then, I'd have a good idea what to wish for.
Let's talk about your newest release: Breakaway Hearts
If you had to summarize the book for the readers here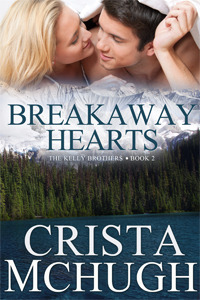 It's a book about second chances.
Please tell us about the characters in your book?
Both Ben and Hailey are hockey players who love the game they play. They've both experienced some setbacks in their careers, but they're determined to get back on the ice.
But in addition to hockey, they have a history – a one night stand that altered their futures. For Hailey, it left her pregnant. For Ben, it was reminder that he should never let something he wanted slip through his fingers again.Now, after nine years, they're given a second chance to see if the chemistry between them can turn into something more.
As you wrote your protagonist was there anything about them that surprised you?
I surprised by how Ben reacted to the news of his child and how he came up with a plan to win the heroine back. Yes, there was lots of grovelling, but in a less obvious way.
What scene did you most enjoy writing? Why?
I really enjoyed writing the scene where Ben challenge's Hailey's perception of him with a note and kiss.
A slip of paper sat on top of the money. It was worn and yellowed, the creases held together by tape in some places. The ink had faded, but she still recognized her own handwriting.
It was the same note she'd left in Ben's hotel room that night.
She closed her hand around the note and dashed out the front door after him. Most of the local business had closed, and the streets were nearly deserted at this hour. The streetlights cast cones of light on the sidewalks below. She looked to the right, then the left, searching for the man she needed answers from.
Several heartbeats later, she spied a solitary figure climbing into a Land Rover. Hailey ran toward him and grabbed his shoulder, spinning him around. She didn't care that he had a cane in his hand that could probably leave her battered and bruised if he chose to use it. She held up the note. "What's the meaning of this?"
He searched her face for a moment as though he were worried he'd made a mistake. Then he pulled her against him and covered her mouth with his own.
At first, she was too shocked to move. She stood there in his arms, paralyzed as he kissed her. When her arms decided to move, they betrayed her. Instead of pushing him away, they wrapped around his neck. Her mouth opened and allowed him to deepen the kiss.
Dear God, he was even better than she remembered. The warmth she'd felt earlier from his touch was a mere candle to the raging inferno that blazed through her now. She pressed her body against the hard planes of his chest, his abs, his shoulders. She followed his tongue in a seductive entreaty that made her forget about the pain of the last nine years. It was as if time had reversed, and they were back in that elevator on their way to his hotel room.
And if she had to do it all over again, she doubted she would say no.
He pulled away, heat simmering in his eyes. "I thought that was you."
She stumbled back, gasping for air. What the hell had just happened?
"See you around, Hailey." He climbed into his SUV and drove off, leaving her stunned in the middle of the street.
What scene was the hardest to write? Why?
The truth? It was the very last scene of the book. It takes place during the Opening Ceremonies of the Sochi games, but I was trying to write it back in December.
Who would you cast in the role of your characters if your book was optioned for a movie?
Ooh, tough one. I rarely think of actors when envisioning my characters. Henry Cavill, maybe, as Ben, and Kristen Bell as Hailey?
If you could have given your characters one piece of advice before the opening pages of the book, what would it be and why?
Besides don't trust the condom?
It would be "Never assume anything." Part of the conflict in the book is due to to miscommunication between the hero and heroine, and they both carry grudges because of it.
What are you currently working on? What other releases so you have planned for 2014?
Breakaway Hearts is the second book in The Kelly Brothers series, a sexy modern update of Seven Brides for Seven Brothers. Caleb's book, Falling for the Wingman, comes out in March, and I just wrapped up the fourth book in one of my fantasy series, The Deizian Empire. After that, I'm going to dive in Dan's book (coming in July) and Ethan's book (coming out in Fall 2014)
Thanks for blogging at HJ!
Giveaway:

A copy of Breakaway Hearts

(US only for print or International for ebook)
To enter Giveaway: Please complete the Rafflecopter form and Post a comment to this Q:

Part of this book revolves around the Sochi Olympics. What was your favorite moment during those games?
Excerpt
He sat on the edge of the bed and tested his knee before standing. The doc had cleared him to start skating again, but caution still held him back. It was all mental—he freely admitted that. Even as he stood and put all his weight on it, he only felt the slightest twinge. But the idea of getting back on the ice—of falling to block a puck only to get slammed by another player and have his knee ripped apart again—set his heart thumping faster than a set of speed-skating drills.
He reached for the reassuring comfort of his cane. As long as he carried it, no one pressured him to return to the team.
An hour later, he'd completed the reps of exercises his physical therapist back in Vancouver had given him to do. The muscles still fatigued quickly, but every day, they grew stronger. And every day, he came closer to making a decision he would've liked to put off indefinitely.
Would he return to the team next season?
He wiped the sweat from his face and pondered that question, still unable to come up with an answer. All he knew was that the ice still called to him, whether he liked it or not.
Only now he knew the ice would be occupied by one player whose love of the game surpassed his own.
After a shower and breakfast, he found himself back at the ice rink. He came in through the back door and waited in the shadows like before. And just as he'd expected, Hailey was on the ice.
Today, she was alone. No high school kids to beat up. No grumpy Gus yelling at his boys to keep up with her. Just a line of pucks along the blue line and a cardboard cutout of a goalie standing in front of the net.
Hailey launched a slap shot at the goal. It hit the cutout in the crotch, knocking it over.
Ben reflexively covered his own crotch and winced. No man liked watching a nut shot, even if it was on an inanimate object.
It did little to comfort him when he realized the cutout was of him. "Do you really hate me that much?" he asked after she reset it.
She spun around on her skates, her eyes wide. A heartbeat later, her face hardened, and she went back to the line of pucks. "The rink's closed, Kelly."
"The back door was unlocked."
"Not for you." She snapped her stick back and sent a zinger of a top shelf shot. It blasted past the cutout's shoulder into the net. The next shot slid through the five-hole, followed by a bar down shot that narrowly missed the cutout's head.
He let out a low whistle as she fired off shot after shot with deadly accuracy. "You're quite a sniper, even if you aren't playing against a real goalie."
She sprinted toward him, stopping just before she crashed into the wall. "Why don't you come out here and give me a real challenge?"
"Can't." He tapped his cane on his bad leg.
"Bullshit." She pushed back from the wall, her eyes holding his in a challenge. "You're just scared to face me."
He was scared, all right, especially after seeing how she'd abused his likeness.
"I meant what I said last night. Leave me alone."
"And what if I don't want to?" He purposely exaggerated his limp as he came down the stairs.
"Damn it, Ben." She threw her stick on the ice and shed her gloves like she was getting ready to beat the shit out of him. "What do you want from me?"
He refused to be drawn in by her ire. Growing up with six brothers had taught him that the best way to avoid a fight was to stay calm and well out of fist range. He coolly assessed her from several steps up, trying to find a way to disarm her before she blew up. He kept his voice quiet and soothing as he replied, "A second chance."
Her mouth parted like he'd just kneed her in the gut, followed by a flash of pain in her eyes. She sucked in a shaky breath. "And why should I give you one?"
"I'm having a hard time trying to figure out why you're so hostile toward me." He closed the space between them one step at a time. "After all, you were the one who left me without so much as a good-bye."
"I left you a note."
"Yes, and I kept it for nine years." He reached out, his mouth going dry as he took her hand. It was strong and warm, the calluses on the palm speaking of the hours she devoted to the sport. And it felt absolutely perfect in his.
She stared down at their hands, her anger fading just as it had the night before. No matter how much bluster she surrounded herself with, she couldn't hide the physical connection between them. He'd witnessed it last night when he'd kissed her, and he had proof of it now. It gave him the courage to continue. "I have no intention of wasting this opportunity, Hailey. We had something special that night, and I want to know if there could be more."
Book Info:
Hockey star Ben Kelly has retreated to his mountain cabin in the ski town of Cascade, BC, to recuperate from a season-ending knee injury and contemplate his future in the NHL. He never expects to run into the one woman who got away. Nine years may have passed, but nothing has dulled the explosive chemistry between them. Now he wants more than just one night.
Hailey Eriksson had Olympic-sized dreams until an accidental pregnancy from a one-night stand halted her ambitions. Her life was shattered when her son died. Nothing will keep her from fulfilling her promise to him to make the Olympic team, especially not the charming Ben Kelly. Unfortunately, he's out to sweep her off her feet this time, and she finds him harder and harder to resist with each passionate kiss. But when he learns about the child he never knew, will their rekindled romance be on thin ice?
Warning: Contains two hockey stars with ice in their blood, a hero who is willing to battle his fears for a second chance, a heroine with a mean slap shot who lays it on the line in a bet, a small town full of busybodies, and a meatloaf that should be served with a four alarm warning. This story may also bring tears to your eyes (and not just because of Cindy's cooking).
Book Links:
Author Bio
Crista McHugh is a multiple award-winning author of fantasy romance and paranormal romance with heroines who are smart, sexy, and anything but ordinary. She currently lives in the Audi-filled suburbs of Seattle with her husband and two children, maintaining her alter ego of mild-mannered physician by day while she continues to pursue writing on nights and weekends.
Website | Facebook | Twitter |