Today it is my pleasure to Welcome author
Sarah Robinson
to HJ!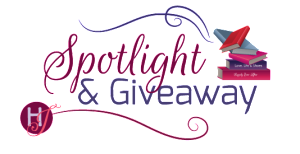 Sarah Robinson's blistering-hot series debut introduces the Kavanagh brothers—mixed martial arts fighters who work hard, play hard, and love with all their hearts.
Please summarize the book for the readers here: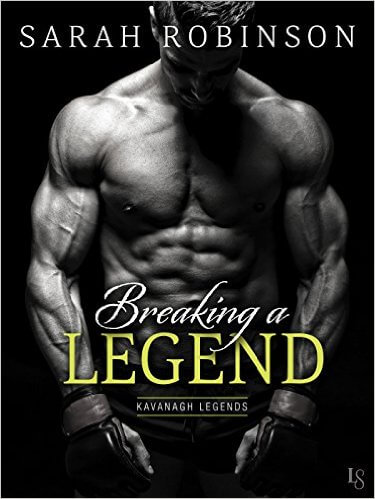 BREAKING A LEGEND is the story of two broken people finding a love that not only repairs the jagged edges of their hearts, but bonds them together to make whole again. Rory Kavanagh is the oldest brother in a close knit Irish family in New York who's achieved more in his life than anyone in his family combined. Living life so high only means you've got a lot farther to fall, and Rory falls hard. Meeting new-in-town Clare Ivers begins a new chapter in his life, one where he has to decide what he wants from his future, and who he wants to share it with. Similarly, Clare comes from a troubled past, trying to rebuild her future, and finds that sometimes the best laid plans are actually people.

Please share the opening lines of this book:
Two! One! Fight!
The crowd roared around him as the bell sounded, vibrating through his entire body. Rory Kavanagh immediately moved into position, his head low and his fists in front of his face. His arms were tucked in, shielding his body as he advanced on his opponent. This was it. A lifetime of practice, sparring, training: It was all for this moment.
It was all for this fight.
Please share a few Fun facts about this book…
I love fun facts, because I use random tidbits and mentions in my books all the time. So, Fun Fact #1 would be that you can find a minimum of two references and homages to my other books and series inside the pages of BREAKING A LEGEND. There is mention of characters from my Sand & Clay Rocker romance series, as well as ties to a character in The Photographer Trilogy.
Rory's dog in the book is named Ace and based off of my own dog, Charlie. Like Ace, Charlie was also a bait dog in a dog fighting ring and is covered inside and out with scars because of it. After we rescued him, it took months before he finally learned to trust people and now he's a big, cuddly dope and we love him so much.
BREAKING A LEGEND introduces you to a lot of characters both in and out of the Kavanagh family. I'm very excited for you to recognize some of those names when they come back and star in their own books later on in the series. You'll find that the small community of Woodlawn, Bronx, is all intertwined and some fates are already predestined.
If your book was optioned for a movie, what scene would you use for the audition of the main characters and why?
I would use the qualifying fight scene in which Rory is in the cage battling his opponent and then has words with Clare while his whole family is there to support him. This scene would perfectly show the sizzling connection between Clare and Rory even though their romance is still fresh and unchartered, while also highlighting the family's bond with one another and Rory's skill in his sport.
"I'm glad you're here." His words came out in a hoarse whisper as he leaned close to her ear to be heard over the crowd around them.
"At least someone invited me," she teased, leaning into him.
"First rule in sparring, babe: Only throw punches in the ring." Rory gave her a wicked grin, one eyebrow raised.
"Oh, I know," she said confidently. "I've been training in Casey's class, and not to brag, but I'm pretty awesome."
"Are you now? I'd like to see it." She loved that his eyelids grew heavy and hooded again at the thought.
"Maybe I'll show you sometime," she teased, staying noncommittal. "I'm thinking of hiring a trainer to help me one-on-one."
"You're what? Where? Legends?" Rory's expression shifted from intrigued to something darker, although she wasn't exactly sure what or why.
"Yeah, so?"
"Who are you hiring?"
"I don't know. I hadn't put much thought into it. Maybe your brother will help me." Rory's entire body stiffened and his arm tightened around her waist, leaving no room to breathe between them.
"Clare, you're not training with anyone but me. There is no way in hell I'm letting another man have his hands all over you." His voice was so deep she could feel it in his chest where her hand was resting.
"Rory," she started to protest, "I didn't mean anything by it. I've just heard that he's one of the best out there now."
"Why learn from one of the best, when you can learn from his teacher? Be here Monday before your shift and we can start."
"You can't tell me what to do." Clare felt a smile threatening to take over her expression, which would completely ruin the mock anger she was trying to portray.
"We'll see."
What do you want people to take away from reading this book?
The biggest thing I want people to take away from this book is that finding love, finding your partner in life, should make you a better person. It shouldn't change you, it shouldn't control you, and it shouldn't criticize you. It should complete you. Both main characters in BREAKING A LEGEND struggle with heavy issues that are common in today's world: addiction, domestic violence, low self worth. Finding each other and falling in love helps to heal those wounds, and I hope everyone who reads this book is able to find the same thing in their own lives.
What are you currently working on? What other releases do you have planned for 2015?
At the moment I have no more scheduled releases for 2015, but the second book in the KAVANAGH LEGENDS series is scheduled for Spring of 2016. I've already completed writing the second in the series and am currently working on writing the third. I'm also working on a few other manuscripts that you will all hopefully get to see in the future, but I can't talk much about now! Shhhh ☺

Thanks for blogging at HJ!
Giveaway:

Ebook: BREAKING A LEGEND by Sarah Robinson (Amz / B&N)
To enter Giveaway: Please complete the Rafflecopter form and Post a comment to this Q:

Rory and Clare are both struggling with their pasts and how to move forward, but despite some initial reluctance, both of their hearts are wide open. How open is your heart to a future you might not have predicted?
Book Info:
As one of the big names at his family's gym, Legends, MMA star Rory Kavanagh is used to being in the spotlight—until a gruesome leg injury knocks him out of the cage. Rory is left feeling sidelined in more ways than one, battling the inner demons that come with losing the one shot at his dreams. Then Clare walks into his life and gives him a new dream: winning her heart. There aren't many new faces in Woodlawn these days, but this tough, beautiful stranger makes Rory want to get his life back into fighting shape.
Clare Ivers doesn't think she'll be able to tell anyone what really brought her to the close-knit Bronx neighborhood where she just started bartending. But her life's on pause and her past is catching up fast, try as she might to move on—with new friends, steady work, and a chiseled alpha male trying to get her attention. Even though Rory's more than a little intense, she can't deny that her heart beats faster when he looks at her with those soulful silver eyes. Clare thought she was done with love, but Rory might just be man enough to show her she thought wrong.


Meet the Author: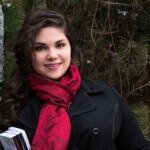 Aside from being a Top 10 Barnes & Noble and Amazon Bestseller, Sarah Robinson is a native of the Washington, DC area and has both her Bachelors and Masters Degrees in criminal psychology. She is newly married to a local police officer, Justin, who is just as much of an animal rescue enthusiasts as she is. Together, they own a zoo of rescues including everything from mammals to reptiles to marsupials, as well as volunteering and fostering for multiple animal shelters.
Sarah Robinson is represented by Nicole Resciniti of The Seymour Agency, and is currently contracted for two full length contemporary romance series, and one standalone, with Penguin Random House's Loveswept imprint. She is also in talks regarding venturing into women's fiction in the future.
Connect Online:
I'm available on almost every social media site there is. It's kind of a problem. Just kidding, although I am available everywhere. Email and Facebook are the quickest ways to reach me, or through my website as well!
Email – booksbysarahrobinson@gmail.com
Website – www.booksbysarahrobinson.net
Facebook – www.facebook.com/booksbysarahrobinson
Twitter – www.twitter.com/booksby_sarah
Goodreads – www.goodreads.com/booksbysarahrobinson