Today it is my pleasure to Welcome author 

M. L. Buchman
 to HJ!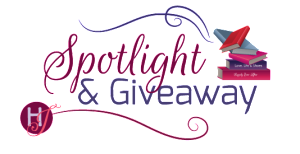 Hi Matt and welcome to HJ! We're so excited to chat with you about your new release, Bring On the Dusk!
The Warrior Most Likely… by M.L. Buchman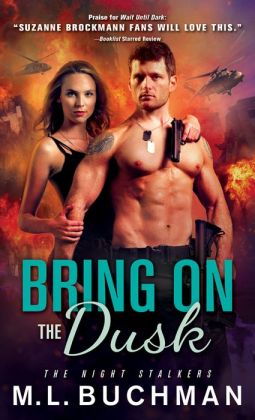 I'm celebrating the release of the sixth book in my Night Stalkers military romantic suspense series Bring On The Dusk. In the story, long-time team member Colonel Michael Gibson of Delta Force finally finds true love with pilot Captain Claudia Casperson.

Each book in the series has followed the battles and loves of members of the real-world's U.S. Army's 160th Special Operations Aviation Regiment. These are the best helicopter pilots and crew on the planet, far in advance of even our closest allies.

The fictitious 5th Battalion D Company was founded by Major Mark Henderson and it is he who has overseen the building of the unit. But in many ways it is the wife he met in Book #1 The Night is Mine who has overseen the lives and loves of those who fly for the 5D. In six books, there has been a wide variety of personalities and skills.

One of the unexpected joys of having the opportunity to build a cast over the course of six books (and yes, there is already a 7th in planning) is learning more about them as each book progresses. Even though Emily and Mark were book #1, Kee and Archie book #2 I Own the Dawn, or Trisha and Bill book #5 Light Up the Night, both the writer and the reader learn more about them as we go. It's part of the joy of the journey.

So fans look back and ask: Who Is The Warrior Most Likely To …
· …volunteer at a dangerous mission that takes place in the jungle?
Michael has fought in the jungle too many times over the years. He has brushed against death a hundred times, but the closest was in a deep jungle where he was saved by…well, you need to read Wait Until Dark for the answer to that. He would go so that no one else had to. And Emily Beale from The Night Is Mine whose first mission almost killed her in the jungle would be the woman to fly him there, for exactly the same reason.

· …earn the best score during target practice?
Nobody can outshoot book #2 I Own the Dawn's, Kee Smith with her MSG-90A1 sniper rifle. The woman could be part rifle herself; she is one of the nation's top ranked sharpshooter. When she visited the Hostage Rescue Team, it's to give training, not to receive it. The best gunner with an M134 minigun on a fast-maneuvering helicopter? For that you have to go to book #4 Take Over at Midnight and follow Tim Maloney's recertification flight.

· …plan combat scenarios on their day off?
Michael and Claudia of the newly released Bring On the Dusk are a perfect match in this. They eat, sleep, and breathe their careers. Long after everyone else has moved on, they came be found curled up together in a corner reviewing strategies old and new.

· …miss the comforts of home.
Big John Wallace of book #3 Wait Until Dark is a homebody at heart. He comes from a close, Oklahoma farming family with deep ties to each other and to community. That is the main reason that John stays in the military, is to do his part to protect that. That his little sister Noreen has decided to follow in his footsteps is decidedly worrisome though.

And now for a fun one!

· The warrior most likely to know all the words to the latest Taylor Swift song?
Dilya doesn't fall in love with a Night Stalker. Well, she does, but as a daughter. Dilya is a Uzbekistani refugee rescued in book #2 I Own the Dawn. She is the reason that Archie and Kee become a couple and the three of them become a family. Dilya embraces American culture, but she also offers curious, and at times oddly sage, advise to people in various books including Lola, Trisha, and even Claudia as they each seek a path to love.


Thanks for blogging at HJ!
Giveaway: (3) Print copies of Bring On the Dusk 

(US / Canada)
To enter Giveaway: Please complete the Rafflecopter form and

Leave a comment for the author with your thoughts on the book spotlighted here and the series if you have read it. 
Book Info: 
Five nations surround the Caspian Sea, five nations desperate for the vast resources there, and willing to go to war. It will take all of Claudia and Michael's ingenuity to avert disaster. As they discover how right they are for each other, it will take even more to breach the walls they've so carefully built around their hearts…
Title: Bring on the Dusk
Author: M.L. Buchman
Release Date: March 3, 2015
Publisher: Sourcebooks Casablanca
Genre: Romantic Suspense
Goodreads Link: https://www.goodreads.com/book/show/21991198-bring-on-the-dusk
Buy Links:
Amazon – http://bit.ly/AmazonBuchmanDusk
Barnes and Noble – http://bit.ly/BNBuchmanDusk
iTunes –  http://bit.ly/iBooksBuchmanDusk
Meet The Author:

M. L. Buchman has over 25 novels in print. His military romantic suspense books have been named Barnes & Noble and NPR "Top 5 of the year" and Booklist "Top 10 of the Year." In addition to romance, he also writes contemporaries, thrillers, and fantasy and science fiction.
In among his career as a corporate project manager he has: rebuilt and single-handed a fifty-foot sailboat, both flown and jumped out of airplanes, designed and built two houses, and bicycled solo around the world.
He is now a full-time writer, living on the Oregon Coast with his beloved wife. He is constantly amazed at what you can do with a degree in Geophysics. You may keep up with his writing at www.mlbuchman.com.
Social Networking Links
Website: http://www.matthewlieberbuchman.com/
Goodreads: https://www.goodreads.com/M_L_Buchman
Facebook: https://www.facebook.com/mlbuchman
Twitter: https://twitter.com/mlbuchman
Youtube: https://www.youtube.com/user/mlbuchman