Today it is my pleasure to Welcome romance author 

Katie Rose
 to HJ!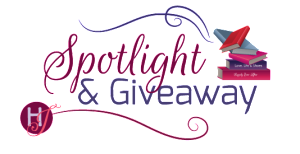 Hi Katie and welcome to HJ! We're so excited to chat with you about your new release, Bring on the Heat!
It's all my daughter's fault.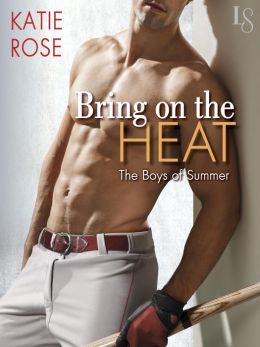 I admit, I was not a sports fan. I was a book nerd in school, never participating in volleyball, basketball, or even soccer. I had two left feet, and two left arms. I was used to being the last called for any team, which suited me just fine. I much preferred to sit on the sidelines and talk with my friends about my latest crush instead of being on a field and being crushed.
But my ex-husband was a diehard fan of any Philadelphia sport ever invented. He loved the Phillies, the Flyers, the Eagles. . .you name it. It seemed there was something on TV every night since the hockey season barely ended when baseball began. I remember going on a romantic weekend with him in New England, and he was listening to the Flyers game in French (needless to say, he didn't speak French!)
And when my daughter was born, they had to pull him from the waiting room because the Flyers were in the middle of a playoff game. She forgave him because she looked up the game years later and realized it was an important one.
So when my husband and I were no longer together and she wanted to go to a baseball game, she had to drag me kicking and screaming. And for the first half hour or so, I was lost. I didn't get the rules, didn't understand the significance of the double play, or the excitement when Rollins got a leadoff hit.
But what I did get right away was: these guys were hot. I was a historical romance writer, and no knight in shining armor had anything on these players. Each was more handsome than the next, more talented, and when I got to know them better, and funny. They had character. I saw it in the way they played, heard it when they were interviewed by the press, and witnessed it firsthand when I attended one of their charity events.
I was hooked. And as my daughter patiently explained to me the pitching strategy, the calls, and what a balk is (I'm still not 100% on that one), my infatuation became love. And it was there, while we were in the stands eating crab fries and drinking a cold beer the idea for THE BOYS OF SUMMER series was born.
I hope you enjoy reading about the New Jersey Sonics as much as I did creating them. I believe female fans are much more common now than in the past, especially when I see the stands packed with women of all ages.
Giveaway: 

A digital copy of BRING ON THE HEAT. 
To enter Giveaway: Please complete the Rafflecopter form and Post a comment to this Q: 

So just wondering: are you a baseball fan? Which team? And do you get a little teary-eyed when you hear Take Me Out to the Ballgame or God Bless America?
Excerpt:
It was the last part that froze her into place. She could actually meet the team? Not just watch them from the stands as she did every chance she got, not just cheer them on in her humble living room when they won or cry with them when they lost, but actually see them, speak to them, maybe even shake their hands live and in person?
"Special guests include Chase Westbrook, the ace pitcher for the Sonics . . ."
Darcy's heart pounded as she thought of the handsome ballplayer. "Hollywood," they called him because of his jet-black hair, killer eyes, and a body to die for. He took the mound with a confidence that was stunning for a youth of twenty-five, and when he flashed that megawatt smile . . .
And she, Darcy Hamilton of little old Medford, New Jersey, would be in the same room with the man of her dreams!
Darcy giggled at the thought. Venturing excitedly to Lydia's walk–in closet, she flung open the doors and gazed at the bewildering array of clothes.
Doubt crept in as she viewed the stylish wardrobe. It was like paging through People magazine the day after the MTV Video Music Awards. Every cutout, funky, dominatrix-type outfit she could think of dangled before her. There was a black leather catsuit with a bare midriff, a leopard-print minidress with a big gold zipper up the middle, a backless microfiber red cocktail dress, and a gold-sequined gown that plunged far below the waistline. A midnight-blue gown looked conservative from the back, but when Darcy took it out she saw the front was nothing more than a sheer lace bra.
There was also a question of fit. Her size six suddenly seemed enormous when she held up a sheer nude Givenchy that appeared the width of one of her stockings, and a Versace skirt that barely covered the essentials.
The shoes were even worse. There were shiny black heels, stilettos of every imaginable color, gold leather sandals that strapped up to the knee, spiky boots that looked tortured, and even a pair of platforms that had platforms of their own.
Her heart sank. Lydia's closet hammered home her worst fear: she didn't belong with the rich and fabulous crowd. She couldn't picture herself showing up in public in any of these clothes. And even if she did meet the Sonics and Chase, what did she think was going to happen? Especially when they realized she wasn't anyone wealthy or important, but simply an employee of the woman who'd actually been invited?
Snatching her cell phone from her bag on its first ring, she could only smile as she saw her best friend's name on the caller ID. "Hey, Cara."
"So are you at the Wild Child's house?"
"Yes. I just got her out of bed and on her way. Good thing I arrived when I did. She was dead to the world and would have missed her flight again."
"She is lucky you look after her the way you do," Cara huffed.
"You've got that right," Darcy agreed. "She is nice sometimes, though. She offered me an invite to the Sonics Foundation party."
"OMG, that's amazing! I am so jealous! You're getting to meet the Sonics? And Chase?"
"It does sound great, but I don't think I'm going."
"Why the hell not?" Cara demanded.
"It's a really upscale affair," she said, tracing the embossed lettering on the invitation. "The event is being held at the Union League Club in Philadelphia. You know that building on Broad Street with the big winding staircase?"
"So what?"
"It's just kind of . . . intimidating. And I'm sure they're hoping for a donation. I don't have the means for something like that."
"How did she get invited? Somehow I can't see Lydia Logan as Lady Bountiful."
"Apparently her grandfather contributes to the sponsored charity," Darcy explained.
"There you go. So he has already given them money. You aren't doing anything immoral by attending in her place. Next?"
"It's black tie. I don't have anything appropriate."
"So borrow something of hers," Cara said impatiently. "She has more than enough clothes."
"She said I could wear one of her outfits as long as I get it cleaned. But you should see her wardrobe." She fingered a slashed cocktail dress held together by chains. "I can't decide if I would look more like a female impersonator or a stripper."
"Oh, come on. So her clothes are a little edgy. You could pull that off—you look a lot like her. Listen, I'm not letting you say 'no' to this. This is your chance to get out among real people, to have fun, and even meet stud-boy Westbrook!"
"But—"
"No buts. You and I have been watching the Sonics play for what, ten years now? You've been a baseball fan since we were kids! You even have that autographed baseball on your nightstand that your dad gave you, signed by all the greats!"
"Yes, but even if I went, I'm no Lydia Logan. This is high society, people with real money. They would be expecting someone like her and I wouldn't have the first idea what to say to them. You've never met her, but Lydia is a lot of fun and a man magnet. She is cool, beautiful . . . she simply lights up a room."
"So does a thunderstorm," Cara snorted. "You sell yourself short—you're a helluva better person. She tries on men like they're hand-me-downs. And didn't she sleep with her best friend's fiancé?"
"That might just be loose talk—"
"I doubt it. Listen, all you have to do is laugh at everything anyone says and act like you're having a great time," Cara insisted. "Keep an open mind and just try on a couple of her dresses. I know you'll find something that looks good."
"You really think so?"
"Yes. Listen, don't blow this. I get to live vicariously through you. I can't remember the last time I got laid, and you're getting to meet Chase! If you don't go, I will."
About the book:
In Katie Rose's irresistible battle of wits, a case of mistaken identity lands a female fan in bed with a sexy superstar—and in major-league trouble.
House-sitting for a rich and famous friend has its perks, and Darcy Hamel isn't shy about enjoying them. Especially when it means scoring a ticket to an exclusive fashion show hosted by the New Jersey Sonics. An avid baseball fan, Darcy has always dreamed of meeting the team—especially the starting pitcher whose body is as hot as his fastball. But there's a catch. The gala is by invitation only. To get behind the velvet rope, mild-mannered Darcy will have to pose as party girl Lydia Logan.
Schmoozing is one of the downsides of fame, but Chase Westbrook knows how to liven up even the dullest event. And nothing spices a night up more than a beautiful socialite with a naughty reputation. What Chase doesn't expect is a hint of sweetness beneath her sultry façade. Flirtation turns to seduction and leaves him aching for more. Chase just doesn't know who the real Lydia is: the spoiled tease crying foul over some missing diamonds or the alluring woman making a play for his heart.
Bring On the Heat
The Boys of Summer # 1
By: Katie Rose
Releasing August 26th, 2014
Loveswept
Buy Links
Amazon: B&N: iTunes:
Tour wide Rafflecopter Giveaway ($25 eGiftcard to Book Retailer of Choice, Loveswept Mug and Tote) a Rafflecopter giveaway
Author Info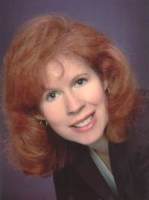 Award-winning historical author Katie Rose makes her contemporary debut with the Boys of Summer novels, Bring on the Heat and Too Hot to Handle, which combine Katie's true loves: baseball and romance! When not watching baseball, Katie is at her lake house in New Jersey, hard at work on her next book.
Author Links
Website: http://www.colleenquinn.net/katierose.php
Facebook: https://www.facebook.com/historicalromanceauthor
Twitter: https://twitter.com/AuthorCQuinn
Goodreads: https://www.goodreads.com/author/show/399542.Katie_Rose