Today it is my pleasure to Welcome author
Kendall Ryan
to HJ!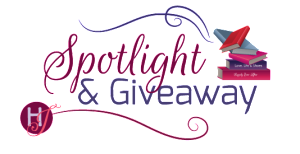 Hi Kendall and welcome to HJ! We're so excited to chat with you about your new release, Bro Code!
Please summarize the book for the readers here: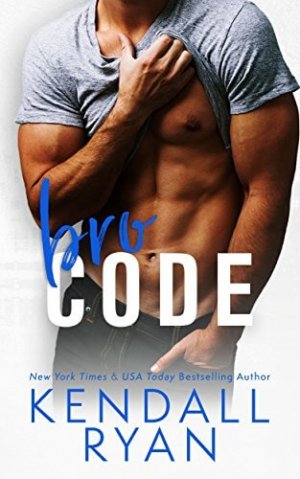 Bro Code is a swoony, sexy taken on what happens when you fall for your best friend's younger sister. I love Ava & Barrett's story so much!

Please share the opening lines of this book:
It's been a long time since I've been back to my hometown for a visit.

Nothing about the bar has changed since college, and when Nick comes around the table with a couple of beers the first sip tastes just like when I was twenty-one. Well, twenty with a fake ID, but this place is way too small for anyone to really care.
Please share a few Fun facts about this book…
Ava and Barrett have a 5 year age difference and have always had a secret crush on one another.
Barrett was raised by a single mom.
Ava has a business degree and now that her dad is retiring, she's taking over the factory he built.
Please tell us a little about the characters in your book. As you wrote your protagonist was there anything about them that surprised you?
Ava has just taken over her dad's business, which seems to start falling apart right in front of her eyes. I love her determination to keep things running rather than take the easy way out and sell.
Barrett is determined to make partner at his law firm and one tough case has him questioning if it's worth it at all. The decision he made didn't completely surprise me, but the way he went about it did.
If your book was optioned for a movie, what scene would you use for the audition of the main characters and why?
I would use the scene from the end of the book where Ava is so caught up in her emotions that she kisses Barrett in front of her brother, Nick.
Here's a snippet…
I don't even know where to begin, so when Ava and I are finally face to face, all I can manage is "Hey."

"Hey." She smiles, tucking her hair behind her ear. Why is it that defending her in front of a room full of people was so easy, but just looking her in the eye is so hard? I gather all my confidence in a deep breath and as I exhale, the apology starts spilling out of me.
What do you want people to take away from reading this book?
Sometimes the love you've dreamed about has always been there right in front of you. You just have to be brave enough to go for it.
What are you currently working on? What other releases do you have planned for 2017?
I am currently gearing up for my summer releases.
Mister Tonight which releases on June 18th and Love Machine which will be coming out July 30th!

Thanks for blogging at HJ!
Giveaway:

1 ebook copy of BRO CODE by Kendall Ryan
To enter Giveaway: Please complete the Rafflecopter form and Post a comment to this Q:

Would you ever date your brother's best friend?
Excerpt from Bro Code:
"Love is a sham," Nick says, taking a sip of his beer. "I get now why you're so anti-commitment."

We're seated at the bar of a local restaurant, where we came to grab some burgers and catch up. Nick's been uncharacteristically quiet about his split from Vanessa, but I have a feeling that's about to change.

"I'm not anti-commitment, for the record," I say, pushing away my plate, suddenly no longer hungry.

At this, he laughs. "Bullshit. You have a different girl in your bed every weekend."

That may have been the old Barrett, the horny college kid enjoying his freedom for the first time, but honestly that's not me anymore. It hasn't been for a long time, but it's interesting to know that's how he still sees me. Yes, I like to blow off steam, and yes I love sex, but I'm not a player by any means. It's more than not having the time at this point. It just doesn't interest me anymore.

I shrug. "I usually work at least eighty hours a week, I just don't have time for a relationship right now, but that doesn't mean I don't want one someday."

Nick shakes his head, swallowing the last bite of his burger. "Take it from me, man. Avoid that shit like the plague." He nods to my fries. "Are you going to finish those?"
I shake my head. "Have at it."

"Thanks." He grabs a handful and drops them on his plate.

He eats in silence for a few minutes, looking lost in thought.

"You want to talk about what happened?" I ask. I don't want to push him, I just want him to know I'm here in case he does. This is an integral part of the bro code, being there for your best friend when he goes through something tough. Even if it's just to listen and agree with whatever shit went down with the opposite sex. Whether you agree with it or not.

Nick exhales and pushes his plate away. He's silent for a few seconds, his brows pushed together. "She cheated," he finally says.

"Shit. That sucks. I'm sorry, man," I say.

He shrugs. "Found out right after the wedding that she slept with her ex-boyfriend right before we got married."

I press my lips together. Nick had only been dating Vanessa a couple of months when they hopped on a plane to Vegas and got hitched, surprising everyone. It wasn't my place to point out that a spur-of-the moment wedding at a drive-thru chapel may not be the foundation that would result in lasting love. "How are you doing? Really?"

He takes a long sip of his beer. "Better, actually. My plan now is to take a page from your playbook and just enjoy the single life."

I grit my teeth. I know this image he has of me—the always single, never tied down, never commit, never be seen with the same woman twice persona—is not going to serve me well if I ever do grow a pair and admit how I feel about his sister.

Hello rock, meet hard place.

I take a long drink of my beer, lost in thought, before I realize Nick is still talking.

The word Ava snaps me out of my distraction.

"…you know? I'm glad she's single. I mean, my parents pressure her, but with everything she has going on I think it's for the best. Plus, if someone ever hurt her I'd kill the motherfucker."

The food in my stomach feel like battery acid, and I shakily nod my agreement. "Absolutely."
Excerpt. © Reprinted by permission. All rights reserved.
Book Info:
There's pretty much only one rule when you're a guy.
Don't be a douche.
Turns out, the fastest way to break that rule is to fall for your best friend's sister.
Ava's brilliant, sharp-tongued, gorgeous, and five years younger than me.
She's the sexual equivalent of running with scissors. In a word, she's dangerous. And completely off-limits.
Falling for her could ruin everything.
Yet I can't seem to stop, even when her company is threatened by a lawsuit, and my promotion hinges on representing the opposing client—and winning.
I can't see a way out of this mess that doesn't end in a broken friendship, a broken heart, or a ruined career.
I may have broken the bro code when I fell for Ava. But do I have the balls to handle what comes next?
Book Links: Book Links: Amazon | B&N | iTunes | kobo | BAM |


Meet the Author: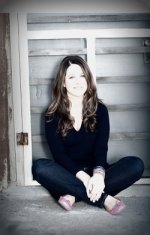 A New York Times, Wall Street Journal, and USA Today bestselling author of more than two dozen titles, Kendall Ryan has sold over 1.5 million books and her books have been translated into several languages in countries around the world. She's a traditionally published author with Simon & Schuster and Harper Collins UK, as well as an independently published author. Since she first began self-publishing in 2012, she's appeared at #1 on Barnes & Noble and iBooks charts around the world. Her books have also appeared on the New York Times and USA Today bestseller lists more than three dozen times. Ryan has been featured in such publications as USA Today, Newsweek, and InTouch Magazine.
Visit her at: www.kendallryanbooks.com for the latest book news, and fun extras
Subscribe to Newletter