Today it is my pleasure to Welcome author
Julie Ann Walker
to HJ!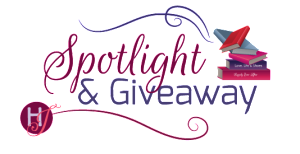 In the epic conclusion to the BKI series, New York Times and USA Today bestselling author Julie Ann Walker delivers her biggest bombshell yet
Please share your favorite scene from Built to Last: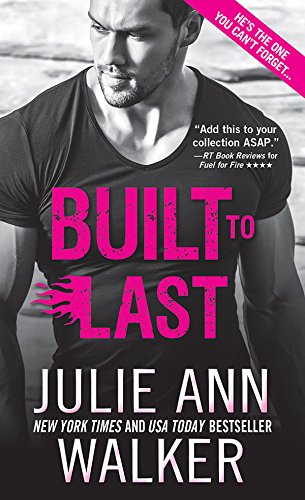 Hi all you Harlequin Junkies! Julie Ann Walker here, happy to be back on HJ with my favorite scene in BUILT TO LAST, the final episode of my Black Knights Inc. series.

I love this scene because I love any scene where the big, bad hero is brought to his knees by love. The moment all that growl and grit is wiped away and we see his soft underbelly? Oh, be still my heart!

So, without further ado…
He killed the motorcycle's engine, booted out the kickstand, and dismounted. Pulling off his helmet, he watched Sonya's eyes widen. "You're letting your hair grow out," she said.
Her voice hit his ears like an acoustic grenade, rattling his brain and making his breaths come hard and fast. How he'd missed the sound of her. The look of her. The feel of her. Her.
"You said I should." He was surprised at how calm his scratchy voice sounded, considering his insides were bouncing around like they were filled with grasshoppers.
When he'd left the hospital, he'd been determined to go see her. To pour out his heart and tell her all the things he'd wished he'd had the wherewithal to say a month ago. But now she stood in front of him, and he couldn't shake the feeling that it wouldn't matter what he said.
Maybe it was the look in her eyes, half sad and half resigned, but he got the distinct impression she'd come to say her goodbyes.
His heart plummeted into his boots. He wanted to squeeze his eyelids closed to escape that look, but he hooked his helmet over Divinity's handlebars and leaned back against her leather seat instead. Crossing his arms over his chest, hoping he looked far calmer than he felt, he let his eyes roam across Sonya's face. He memorized every feature, every tiny detail of how she looked right now, in this moment, in case this was the last time he would see her.
"You look good," he said. "Dismantling the world's worst criminal empire suits you."
"I'm not doing much now," she admitted. "Once Zhao and I distributed the Intel, the government agencies and police units took over. They get the credit for bringing down Spider and his cronies."
"Still…" He nodded. "Quite a feather in your cap."
Her expression was tinged with something he couldn't quite define. "Are we really doing this? Standing here talking like strangers?"
He glanced down at his booted feet and let the smell of warm bricks baked in the sun and the fishy aroma of the Chicago River running behind the back of the property fill his nose. They were ordinary smells. Everyday smells. And yet…with Sonya at BKI, it was far from an ordinary day.
He wanted to rage at her, tell her he'd been young and dumb and full of grandiose ideas. He wanted to beg her to forgive him and promise he would never deceive her, never leave her again. But he'd said all that already. And it wasn't what had been keeping him awake at night.
Glancing into her beloved face, he offered a small, sad smile. "You know, I didn't realize that after everything I had done, after everything that had been done to me, that there was so little life left in me. Not until I saw you again. Then, it was like your life force came rushing into me, filling me up."
"Angel—" She tried to interrupt, but he stopped her by raising a hand.
"No. Before you say whatever it is you came to say, let me finish."
She nodded. One lock of hair fell over her shoulder and curled over the upper curve of her breast. He was jealous of that lock of hair. Jealous that it got to touch her, got to warm her, got to be with her. And how ridiculous was that? To be jealous of hair?
"I will spend the rest of my life regretting the decision I made ten years ago," he told her. "And I understand why you don't forgive me for it. I understand why you blame me for being too cowardly to look you up after I left Iran. I understand your hurt that I continued to deceive you even after I realized who you really worked for. I understand, Sonya. All of it. And I want you to know you're right to feel the way you do."
He glanced back down at his boots, heartbreak a living thing that chewed at his insides. "If you came to tell my goodbye, and that all those things are too much to overcome, then I understand that too."
"Angel—"
When she tried to interrupt again, he talked over her. "I want you to know I can live without you because I will never really be without you. You are a part of me now. The way you smell. The way you move. That firefly laugh of yours…so quick and bright. That day with you in Moldova was a precious gift. It made me feel more alive than I have in years, and I don't tell you this so you feel burdened by it. I tell you this to set you free, to let you know that all the good in me comes from you and is enough. It is enough to sustain me, Sonya."
Her eyes had filled with tears. Now two giant drops streaked down her satiny cheeks. He longed to brush them away, but he curled his hands into fists and stayed where he was.
For a long time she said nothing, simply stared at him. Then, finally, "My dad once told me that smart people move on from hurt like it's an exception, not a rule."
A brief flicker of something sparked to life inside him. He thought perhaps it was hope. "What are you…" He had to swallow. "What are you saying?"
She briefly closed her eyes, squeezing two more fat tears from between her lids. They caught the sunlight and glittered like diamonds. "I'm saying I understand why you made the choices you did. I'm saying…"
When she trailed off, he realized he'd been holding his breath so long his vision had tunneled. There was only her. Only Sonya. Nothing else existed in his world. "What, Sonya?" he begged. "What are you saying?"
"I'm saying I love you. I'm saying I've always loved you and will always love you and—"
He didn't realize his knees had buckled until he felt them smack into the concrete. He'd spent most of his adult life hiding his emotions, keeping his feelings locked behind thick fortifications, but now the dam burst and all the pain and rage, all the love and fear, all the longing and guilt came pouring out of him.
He didn't recognize the sound at the back of his throat. It was something a dying animal might make. And the tears… They were endless. No matter how quickly he wiped them away, more came. And then? Oh, and then Sonya, his dear, sweet, beautiful Sonya knelt in front of him and put her arms around him.
Her soft lips kissed his wet cheeks as her warmth flowed into him. It was a benediction. A baptism. Her love and forgiveness combined with his tears to wash him clean, and still he couldn't stop crying.
"Shhh, my love," she crooned, running her fingers through his hair.
At the endearment, one he hadn't heard in ten years, he crushed her to him. Held her to his heart. Tried to braid her into his soul.
They both sobbed now. Both clung. Both whispered words of love and regret and absolution.
How was it possible to break apart and be made whole at the same time?
Excerpt. © Reprinted by permission. All rights reserved.

Thanks for blogging at HJ!
Giveaway:

Print copy of Built to Last (Black Knights Inc.) by Julie Ann Walker
To enter Giveaway: Please complete the Rafflecopter form and Post a comment to this Q:

How about you? Do you like your romance heroes strong and silent until the end? Or do you prefer it when, finally after much drama and coaxing, they're forced to wear their hearts on their sleeves?
Book Info:
Welcome to Black Knights Inc.
What appears to be a tricked-out motorcycle shop on the North Side of Chicago is actually headquarters for the world's most elite covert operatives. Deadly, dangerous, and determined, they'll steal your breath and your heart.
After a mission-gone-sideways forces Jamin "Angel" Agassi to change his identity, he's determined to bring down the world's worst crime syndicate kingpin once and for all. That's going to be the easy part. Keeping Interpol agent Sonya Butler from discovering who he really is―and blazing another trail into his heart―is the challenge.
Book Links:  Amazon | B&N | iTunes | kobo |


Meet the Author: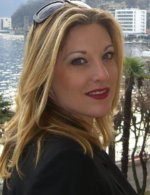 Julie Ann Walker is the USA Today and New York Times Bestselling Author of the Black Knights Inc. romantic suspense series. She is prone to spouting movie quotes and song lyrics. She'll never say no to sharing a glass of wine or going for a long walk. She prefers impromptu travel over the scheduled kind, and she takes her coffee with milk. You can find her on her bicycle along the lake shore in Chicago or blasting away at her keyboard, trying to wrangle her capricious imagination into submission. For more information, please visit www.julieannwalker.com or follow her on Facebook www.facebook.com/jawalkerauthor and/or Twitter @JAWalkerAuthor.