Today it is my pleasure to Welcome author
Christina Phillips
to HJ!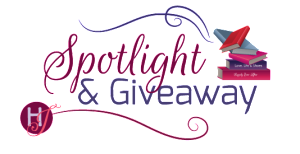 Hi Christina and welcome to HJ! We're so excited to chat with you about your new release, Burned!
Tell us about the book with this fun little challenge using the title of the book: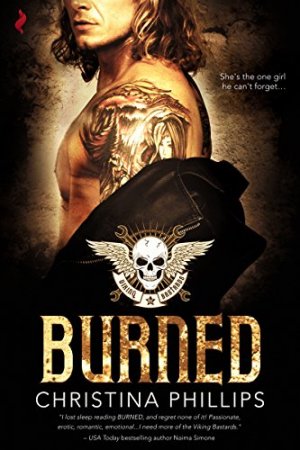 B is for Bittersweet story of reunited lovers
U is for Unfinished business
R is for Red hot revenge sex
N is for Never forget first love
E is for Everlasting love
D is for Dying inside when she leaves.

Please share the opening lines of this book:
Slowly I turn. Swaggering down the sidewalk toward me is the boy I fell in love with when I was thirteen. The boy I left four years later, my heart and soul ripped to shreds.
Please share a few Fun facts about this book…
It wasn't until I started writing the book that Ty showed me another side to himself—a side he'd managed to keep hidden in the first two books! So that was good 😊
There's a line in the book where Jas tells Ty he'll always be eighteen to her. This is something I often say to my husband and is the reason for the dedication.
Zach and Grace, and Gage and Amelia from the first two Viking Bastard MC books make appearances in Burned, and it was fun catching up with them!
Was there a scene in this book that was harder to write than others?
BURNED was one of the hardest books I've written, and I'm sharing one of my favorite scenes. It's part of a pivotal moment for Ty, when he wants to get away from everyone and everything and recreate a moment from his and Jas' past. Jas just wants one last memory of them before she leaves. They ride to the beach, and gatecrash a party…
I can't believe I'm doing this. A grown woman of twenty-seven, behaving like a seventeen-year-old. Now that we're closer, it's obvious they're not a bunch of trust fund kids, but people more our own age. I tug on Ty's hand.
"Are we seriously going to do this?" Should I really be so excited at the idea?
"Already doing it." And just like that, he strolls into the throng, and people part before him like the Red Sea.
Five minutes later, we escape the milling crowd, clutching massive burgers in paper napkins. I can't take a single bite until the party's a dot in the distance, and I'm sure everyone else enjoying the beach knows exactly what we've done.
"That was so bad," I tell him, and he just grins at me before finishing off his burger.
"The only thing missing was the conversation."
I scoff. "They couldn't wait for us to leave."
"I don't think they even knew we weren't invited."
I consider that. Except for the way everyone gave us a wide berth, no one looked as if they wondered why we were there.
"You could be right," I concede, and take a bite of my dinner. "This is pretty good."
"Only the best for my girl."
He says it so casually, as though I really still am his girl, and I rest my head against his shoulder. I'm not going to dispute his words. Not tonight. Not when my heart's full of everything that might've been, recreating one last memory to cherish forever.
The palm trees are dark silhouettes against the spectacular backdrop of orange, yellow, and gray streaks across the never-ending sky. We stand in silence, his arm around me the way we used to stand so many times in the past, as dusk descends like a phantom all around.
Excerpt. © Reprinted by permission. All rights reserved.

What do you want people to take away from reading this book?
When readers finish this book, I hope they love Ty and Jas as much as I do. That no matter how impossible the odds are, love is worth fighting for to find your happily ever after.
Thanks for blogging at HJ!
Giveaway:

Kindle copy of HOOKED (Viking Bastards MC #1) by Christina Phillips
To enter Giveaway: Please complete the Rafflecopter form and Post a comment to this Q:

Who is your ultimate bad boy hero?
Book Info:
Ty…
Ten years ago I offered her everything, and she threw it back in my face. When she walked, I vowed no other woman would ever screw with my head the way she did. I moved on. Now I'm the V.P. of the Bastards, run my own nightclub, and nameless sex keeps me sane. No commitment or ties, just the way I like it.
Now she's back, for one week only, gorgeous, successful, and I can't keep away. She offers a long goodbye, a way to heal our fractured past. She burned me so bad––there's no way I should even want to be near her. But the more she gives, the more I need. Until I discover the real reason she left, and my whole damn world implodes…


Meet the Author:
Christina Phillips is an ex-pat Brit, who now lives in Western Australia with her high school sweetheart and their family. She's had more than twenty romances published, from novellas to single titles, in contemporary, ancient historical and paranormal. Whatever the subgenre, she writes on the sizzling side of naughty, and loves bringing her heroes to their knees (her heroines enjoy this, too 😊 )
She loves good coffee, expensive chocolate and bad boy heroes, although not necessarily in that order. She's also owned by three gorgeous cats who are convinced the universe revolves around their needs. As in all things, they are not wrong. Sign up for her newsletter at http://christinaphillips.com
Website    Facebook    Twitter    Instagram    Goodreads