Today it is my pleasure to welcome author 

Kate McKinley

to HJ!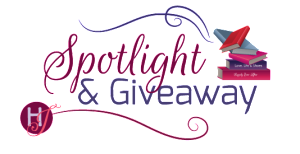 Hi Kate, Welcome to HJ!
Hi, thank you so much for having me!
If someone wrote a biography about you, what do you think the title of the book should be? Why?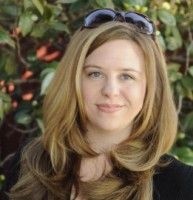 My biography would be titled "The Life and Times of Kate McKinley: Homebody," or something equally boring, lol. Unlike my characters' lives, my life is extremely routine and unexciting—which is exactly the way I like it! If I need excitement, I read (or write!) a book!
If you were stranded on a deserted island… 
I'd pray the indigenous people had an amazing library. lol That, and plenty of coffee and chocolate. All three are must haves for desert island survival!
Let's talk about By Invitation Only Series
If you had to summarize the Series for the readers here…
Each novella in my By Invitation Only Series takes place at the same house party, and follows three separate couples on their way to happily ever after.
As you wrote your protagonist was there anything about them that surprised you?
When I sat down to write Nicholas, the hero, I was surprised to learn that he had what we would diagnose today as Obsessive Compulsive Disorder. They didn't know what it was back then, of course, so that presented a bit of a challenge.
What scene did you most enjoy writing? Why? 
I really enjoyed writing that first meet scene. There's just something about Nicholas and Gabriella that sparked, right from the beginning and that was a lot of fun to play with and explore.
She swallowed. He was so close she could smell the mint leaf on his breath, feel the intense heat of his body. "I have nothing to fear from you," she repeated, infusing her tone with confidence she didn't feel.
Something dark flickered in his eyes, and she felt a moment of apprehension. His gaze was intent, predatory, and her body hummed with anticipation.
He brushed a gloved finger down her bare arm, causing tingles to spread in its wake. "Don't you?"
What scene was the hardest to write? Why?
The last chapter, for sure. Endings are tough for me, in general, but it took two rewrites to finally get this one right!
With a low growl, he pulled her into him, her front colliding with his chest. He was all hard-sculpted muscle, and the feel of his powerful body pressed against hers made her blood instantly heat.
When he spoke, his voice was rough, heavy, "I shall endeavor to deserve you, Gabriella."
She tilted her chin up, so she looked directly into his sharp blue eyes. "Show me."
His gaze fell to her mouth, and reaching up, he brushed the pad of his thumb across her lower lip. Then he kissed her, hard and deep, like a man possessed. His tongue twined with hers, opening her up, demanding everything.
Who would you cast in the role of your characters if your book were optioned for a movie?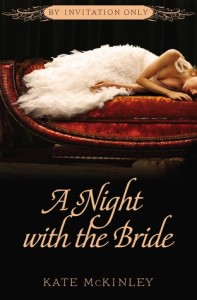 I've always imagined Nicholas as looking like Henry Cavil. Yum! Gabriella is a little harder. I haven't seen anyone on screen that looks like her!
If you could have given your characters one piece of advice before the opening pages of the book, what would it be and why?
To Gabriella, I would say, tread carefully. She's a bit impulsive, and that can get her into trouble from time to time—though in this case, it seems to have worked out in her favor.
To Nicholas, my only advice would be to have faith. His condition, and his day-to-day struggles have hardened him to the possibility of love, which makes his journey to happily ever after a difficult one.
What are you currently working on? What other releases do you have planned for 2014?
I'm currently hard at work on two book proposals, and hope to have one book released by late spring/early summer 2014. No titles or blurbs yet, but I'll be sending information out to my newsletter group, as soon as I have them.
Where can readers get in touch with you?
Readers can contact me at kate(at)katemckinleyauthor(dot)com, or on my website, www.katemckinleyauthor.com.
Thanks for blogging at HJ!
GIVEAWAY:

3 winners will receive e-galleys of By Invitation Only Series (A Duchess in the Dark + A Countess by Chance + A Night with the Bride)
To enter Giveaway: Please complete the Rafflecopter form and post a comment to this Q:
If you were Sophia and given her circumstances if the Earl of Huntington challenged you to a shocking wager-his two thousand pounds against the one valuable commodity: your virtue. What would you choose to do and why?