Today it is my pleasure to spotlight the release of

CAGED 

by Lorelei James

In the searing fourth novel in the Mastered Series, following Unraveled, only one woman can set a hardened fighter free from his past.…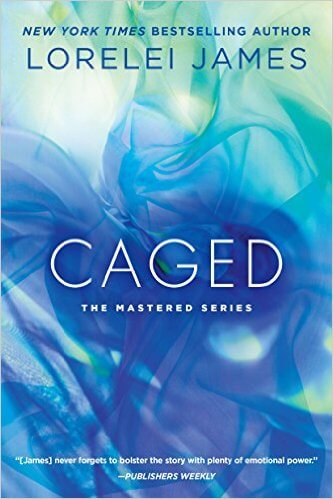 In order to survive a life of tragedy, Deacon McConnell embraced his roughest edges and learned to fight on the streets. Then a life-changing jujitsu seminar led by Sensei Ronin Black led Deacon to become a professional fighter. With his muscular physique and his body covered in tattoos and scars, the MMA fighter defines mean, both on and off the mat.

But everything changes when innocent Molly Calloway signs up for his kickboxing class. Molly is Deacon's opposite in every way: She's kind, sweet, thoughtful, and educated. After a heated argument between them turns into a passionate encounter, Deacon realizes Molly is eager to experience more, and she looks to him to take her to the darker edge of lust….

The last thing either of them expects is how deeply their lives will be thrown upside down by the passion they find together.

Read an exclusive excerpt from Caged 
She'd tried, dammit. Telling herself over and over that other men besides Deacon were hot. Other men sported amazing bodies. Other men were inked with cool tats. Other men broadcast that don't-fuck-with-me vibe. Other men spoke with a sexy voice that hit the mark between rough as gravel and smooth as whiskey.
But when all of those attributes belonged to one man and that man owned them without apology?
Goodbye, other men.
"Molly. Tell me."
She swallowed hard at the intensity in his eyes. "You do it for me in a bad way, Deacon McConnell. You always have. Even when you scared the crap out of me."
Then he slanted his lips over hers and kissed her with tenderness. And he seemed as surprised by that as she was. "Give me another chance," he said as he feathered kisses up her jawline. "I can figure out how to do this relationship shit."
"That's what you want? A relationship with me?"
"Yeah."
In that moment, when their gazes collided, the heat in his eyes imparted a few things.
Sex with him would be raw. Borderline rough. Rarely tender.
There wouldn't be candlelit dinners beforehand.
There wouldn't be cuddling or spooning afterward.
Being naked with him would likely ruin her for sex with mere mortal men.
Those thoughts must've been easy to read on her face, because Deacon treated her to the most wicked grin she'd ever witnessed. "I see a whole lot of interest in those pretty brown eyes, and no fear."
"Oh, there's fear."
"Of?"
Right now she had too many to name, so she picked the most obvious one. "That you seeing me naked won't be nearly as thrilling as me getting the full monty from you."
"Not a chance in hell, babe." Deacon's hands landed beside her head. He leaned in, letting his smooth jaw rub against hers. His breaths teased her cheek then moved lower.
The combination of the soft drag of his lips and the scrape of his teeth turned her skin into a mass of goose bumps.
"You wanna test that theory right now?"
"How would you do that?" she asked breathlessly.
"Unbutton your blouse," he murmured against her throat.
She obeyed him without question—and she didn't stop to ask herself why she had zero hesitation. She untucked her shirt from her skirt and started at the bottom, working her fingers up. When she reached the button between her breasts, the back of her hand brushed his chest. After unhooking the last button, she let her shirt hang open.
Deacon didn't waste time. He planted sucking kisses from the hollow of her throat to the V of her cleavage. Then he traced the edge of her bra with his tongue, up the swell of her left breast, back down, then up the right side. He didn't speak; he just tormented her with hot kisses, leisurely licks, and tiny nips. He muttered, "Fuck," then sank his teeth into her flesh and sucked hard.
Molly gasped, more in surprise than in pain.
Keeping his mouth in place, he snagged her left hand and pressed it against the fly of his jeans.
Her palm met a rock-hard bulge.
He broke the suction of his mouth on her skin. "You're half undressed and I'm fully hard. So yeah, I'm thrilled by the idea of seeing you naked, babe." He brushed a soft kiss over the mark on her breast.
She glanced down; he'd left a big red hickey on her boob.
Then Deacon nudged her chin back up, forcing her to meet his hungry, sexual gaze. "You look at that mark over the next couple of days and make sure you understand what it means to be involved with a man like me."
"Is that supposed to scare me?" Thankfully, her voice didn't shake when she tossed out, "It doesn't. Know why?"
He waited, those blue eyes still blazing at her.
"Because it's really hot that you used your teeth on me just because you wanted to, so I guess I passed your little test to see if I'd get prudish." Feeling reckless, Molly tilted her head, baring her neck. "I liked it. So mark me here."
He didn't hesitate. He opened his mouth over the spot. When he started to suck, her knees wobbled. But Deacon held her up, pushing his leg between hers. Palming her breasts. Squeezing the flesh with his strong fingers in time with the pulse beating in her throat.
She reached for him, wanting to feel the muscles in his back rippling as he positioned himself over her. Wanting to feel the muscles in his ass flexing as he powered into her. Wanting to feel the muscles in his chest abrading her nipples as he moved against her.
Cool air met the wet spot he'd created as he trailed kisses up her neck to her jawline.
"Deacon."
"That's what I want. My name on your lips." He fit his mouth over hers and delicately licked the inside of her bottom lip until she opened for him fully.
No explosion of need, just pure sensual torture.
He ended the kiss but didn't release his hold on her.
Breathing hard, they stared at each other.
Then Deacon leveled that devilish smile on her. "No more denying there's nothing between us. From here on out, we are together."
Posted by arrangement with New American Library, a member of Penguin Group (USA) LLC, A Penguin Random House Company. Copyright © Lorelei James, 2015.
Giveaway:

Print copy of CAGED by Lorelei James
To enter Giveaway: Please complete the Rafflecopter form and post a comment to this Q:

What did you think of the excerpt spotlighted here? Leave a comment for the author with your thoughts on the book…
Meet the Author: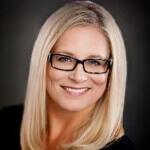 Lorelei James is the NY Times and USA Today Bestselling author of erotic westerns: the Rough Riders series, the Blacktop Cowboys series, and the erotic romances in the Mastered series. Lorelei lives in western South Dakota.