Today it is my pleasure to Welcome romance author
Brighton Walsh
to HJ!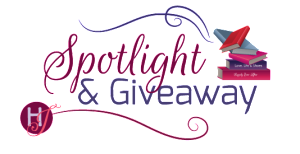 Hi Brighton and welcome to HJ! We're so excited to chat with you about your new release, Caged in Winter!
Please summarize the book a la Twitter style for the readers here: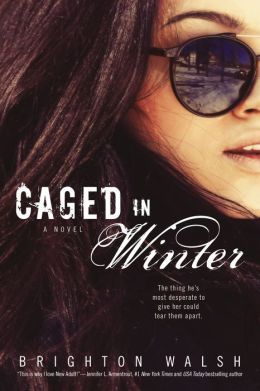 It's a New Adult about a stubborn, headstrong and emotionally unavailable girl who gets blindsided by a hot, sexy, tattooed chef who refuses to let her walk away.
Please share the opening line of this book:
Seventy-six days.

The number repeats as a mantra in my mind, echoing like a drumbeat with every hurried step I take.

Seventy. Six.
Please share a few Random facts about this book…
Honestly, this book was such a whirlwind, I don't remember much at all about the entire month of June while I was writing it. Did I eat then? LOL
As for a recipe that will forever trip Cade up… It'd be a baked good of some kind, since he's an admitted "shit baker," with the exception of his mom's chocolate chip cookies. I'm going to say something breakfast…like lemon blueberry muffins.
Winter's guilty pleasure song: Bye Bye Bye – 'N Sync. (I'm laughing just thinking about her trying not to bob her head along with it.)
Please tell us a little about the characters in your book. As you wrote your protagonist was there anything about them that surprised you?
Winter and Cade are as opposite as can be, with the exception of their pride. They're both very prideful, and I think, in the beginning at least, that allows them to connect. Winter is stubborn and headstrong and independent to a fault. She's hard to love, but she's had a shitty life and she pushes people away because of that. She doesn't know how to be any different. Cade is overprotective and overbearing and loyal, again to a fault. He will protect the people he loves, even if it's maybe not the best option. But he's swoony and strong and sexy as hell.
What, in your mind, distinguishes this book from other books out there?
What I set out to do when I wrote this was create a New Adult book that didn't have a ton of drama and over-the-top angst. I wanted something real and relatable, and, thankfully, early reviews have noted that, specifically, about the book, which makes me ridiculously happy!
The First kiss…
The first kiss snuck up on me. LOL I was writing it, and I didn't think I'd get a kiss out of them, and then BAM! Cade swooped in to seal the deal, and that was it. And, lucky for you guys, the excerpt at the end happens to be that first kiss!
Did any scene have you crying or laughing while writing it?
There were a couple scenes that had me tearing up. And, unfortunately, I can't say too much (or share a snippet) without spoiling it for those who haven't read. But they were both from Winter's POV and dealt with her emotions—she was a hurricane of emotions, and I was engulfed in them while I was writing her. It was hard not to feel for her and what she'd gone through.
If you could have given your characters one piece of advice before the opening pages of the book, what would it be and why?
Oh, man. So many times I yelled at Winter while writing this. She pulled back every single time she was supposed to be softening, holding strong to that notion that she was meant to be alone. If I could've, at the beginning I would've told her to open her eyes and her heart and let someone in. That doing so doesn't make you weak.
What are you currently working on? What other releases so you have planned for 2015?
I'm currently drafting the sequel to next year's Captive (March), which is titled Exposed. Both are set in a different world entirely from Caged in Winter. After that, I also have the edits to CiW's follow-up, Tessa Ever After (May), to dive into as soon as my deadline passes. And, yes! We get more Cade (and Winter!) in Tessa Ever After.
Thanks for blogging at HJ!
Giveaway:

2 Print copies of CAGED IN WINTER
To enter Giveaway: Please complete the Rafflecopter form and Post a comment to this Q:

I'm always looking to add to my book boyfriend collection. Who's the last swoon guy you read? YA, NA or Adult, I'm not picky!
Excerpt
I bend my knees so we're eye level and tug on her hand until she meets my gaze. "I don't know what we could have. It might be nothing. But I'll be honest . . . I haven't felt like this in a long time, and that's enough for me to know I want to see where it goes. Can't we just see where it goes?"
With a deep sigh, she says, "I'm not right for you, Cade."
"How about you worry about if I'm right for you. Let me decide the other."
And then before she can stop me, before she can utter another word of opposition, I slide my hand up her arm, over her shoulder, until it's wrapped around her neck. With my other hand, I swipe a piece of hair back with my fingers, and then lean in, brushing my lips against hers. After only a moment, I pull back just enough for her to be able to tell me to stop. When nothing comes, I close the distance between us once again, taking her bottom lip in between mine. I brush my tongue against it, coaxing her mouth open, and she breathes this sexy little gasp as I slip inside. She tastes like cookies and wine, and I want to fucking devour her.
She grips my shirt with both hands, clutching me to her, and I stop holding back and press every inch of my body against hers, groaning as my cock presses fully against her. The moment a whimper comes from her, I know she feels it. And I can't muster up any embarrassment, because I want her to feel it. Even with all her brass balls and fuck-everything attitude, something tells me she needs reassurance, so I give it to her. In every stroke of my tongue against hers, every brush of my thumb along her jaw, I show her how much I want her.
When her chest is heaving, her lips parted and swollen and so fucking hot, I trail kisses down her neck, seeking out every inch of skin that's uncovered. Her head thumps back against the wall, one of her hands gone from gripping fistfuls of my shirt. Instead, she's holding my head to her, and I don't want to stop. I want to kiss and lick every inch of her, slip my hands under the material of her sweater, unbutton her jeans, and not stop until I feel her soft wetness against my fingertips.
But the knowledge that she'll regret it if I don't stop forces me to slow down.
I pull back, loosening my grip on her and putting an inch of space between us. I kiss the corner of her mouth, her cheek, and then her ear. Against it, I whisper, "Don't say no."
There's a beat of silence. Two. Three. And then she says the sweetest word I've ever heard.
"Okay."
Book Info:
In this emotional and sexy New Adult debut from Brighton Walsh, the only thing more frightening than commitment is hope…
Aspiring chef Cade Maxwell is immediately, viscerally attracted to Winter Jacobson. But it's not her mouthwatering curves he's drawn to—it's the strange emptiness in her eyes. When Cade saves her from a drunken customer with grabby hands, he's shocked at her response…
Winter doesn't need Cade's help. After a lifetime of getting by on her own, she's happy to rely on herself. She's exactly seventy-six days away from graduating college, and if she can hold it together that long, she'll finally be able to rise above the crappy hand she was dealt.
Book Links:
Meet the Author: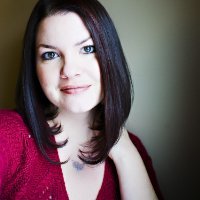 Brighton Walsh spent nearly a decade as a professional photographer before deciding to take her storytelling in a different direction and reconnect with her first love: writing. When she's not pounding away at the keyboard, she's probably either reading or shopping—maybe even both at once. She lives in the Midwest with her husband and two children, and, yes, she considers forty degrees to be hoodie weather. Her home is the setting for frequent dance parties, Lego battles, and more laughter than she thought possible.
Website | Twitter | Facebook|  Pinterest |Goodreads