Today it is my pleasure to Welcome author
Sandra Hill
to HJ!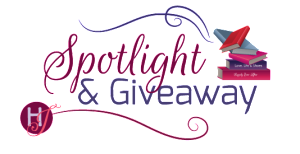 Hi Sandra and welcome to HJ! We're so excited to chat with you about your new release, Cajun Crazy!
Please summarize the book for the readers here: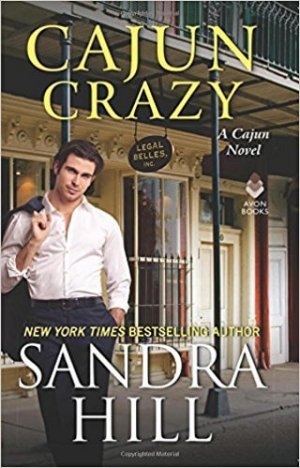 Simone LeDeux is a burned out Chicago cop who returns to her bayou homeland to open a Cheaters-type detective agency. After being married and divorced from three Cajun men (her weakness), she wants nothing to do with any more Cajun men, or marriage for that matter. But then she gets in trouble with a New Orleans bigwig, who is engaged in an illegal sex club. Coming to her rescue is lawyer Adam Lanier, who is known as a rogue in the courtroom and a player in the bedroom. The only problem is: Adam is Cajun to the bone. Uh-oh! Humor and sizzle guaranteed.

Please share the opening lines of this book:
Simone LeDeux replayed the voice mail from her mother, Adelaide Daigle, for the second time as she stood at the kitchen counter of her Chicago apartment. She was eating a cheese sandwich on toast and drinking a glass of cold sweet tea. She always kept home made sweet tea in her fridge, like the good Cajun girl she no longer was.
Please share a few Fun facts about this book…
Simone LeDeux, my heroine, has opened a Cheaters type detective agency, a sure vehicle for humor in itself.
Her mother, who has discovered Spanx and her inner Kardashian, thinks she would make a good decoy for her daughter's new agency.
In fact, she tells Simone, "Big butts are 'in', you know. Bet there are some older cheatin' men who'd go for me." Simone isn't convinced.
Simone is Cajun Crazy, for sure, having married and divorced three Cajun men. She's taken a vow: No more Cajun men. Hah!
Please tell us a little about the characters in your book. As you wrote your protagonist was there anything about them that surprised you?
Simone LeDeux is an ex-cop, three-times divorcee,who has come back home to Louisiana to open a Cheaters-type detective agency and to help her mother recover from surgery. Her only condition for returning is No More Cajun Men.
Adam Lanier is a rogue lawyer with a sexy Cajun grin. As a widower and single father, he's enjoying his new single life, thank you very much. Discrete sexual relationships on the side are his norm. No one gets close to his precious daughter. Once burned by a bad marriage, he is not looking for another wife.
Tante Lulu, the notorious Cajun folk healer/matchmaker/busybody, has been a continuing character in all of Sandra's Cajun series. A beloved meddler, she knows for her outrageous attire and age-inappropriate antics. Can anyone say senior citizen belly dancing?
If your book was optioned for a movie, what scene would you use for the audition of the main characters and why?
Simone has taken a vow to never get involved with another Cajun man, her weakness, and in fact her best friend and partner Helene has agreed to help by calling out the safe words, "Red Light," if she ever sees Simone succumbing again. So, the two of them are standing in front of their new agency, Legal Belles Inc. when a Harley cruises by, driven by a hot guy in a business suit (Must have a job, right?) and with an adorable little girl riding pillion (Likes kids, right?) and a vanity license plate that says CajunHot. Too late Helene says, "Red light, red light, red light."
What do you want people to take away from reading this book?
That family is the most important thing in the world, and humor makes the world go round. Add to that, a man who can make a woman smile in bed…what else could a girl want?
What are you currently working on? What other releases do you have planned for 2017?
A new series tentatively titled The Bellissama Bay Series, with the first title being, THE FOREVER CHRISTMAS TREE.
CAJUN PERSUASION, July 2018
THE FOREVER CHRISTMAS TREE, 12/18 (?)

Thanks for blogging at HJ!
Giveaway:

1 print copy of CAJUN CRAZY by Sandra Hill to US/Canada winner.
To enter Giveaway: Please complete the Rafflecopter form and Post a comment to this Q:

The infamous Tante Lulu, bayou folk healer/matchmaker/busybody, is a popular feature in all my Cajun books. Do you have a Tante Lulu in your family? Or do you wish you did? What's the most outrageous thing your relative has ever done? One of mine…Aunt Blanche…once brought a call girl to a family wedding. My grandmother used to have a bank-size safe in the middle of her living room. Covered with a shawl, she figured no one knew what it was. That same grandmother swore she was a descendant of Rhett Butler. My Aunt Eliza could swear like a sailor.
Book Info:
Welcome back to New York Times bestseller Sandra Hill's Cajun country, where love heats up the Louisiana bayou . . .
Former Chicago cop Simone LeDeux is back home in the bayou, sharing a double wide in the Pearly Gates trailer park to help her mama recover from surgery. Her one rule: no Cajun men. Loved and left by too many double-crossing Cajuns, Simone puts bad experience to good use by opening Legal Belles: an agency that uncovers cheating spouses.
Suddenly she's confronting a two-timer about to swindle his wife out of millions and antagonizing New Orleans bigwigs over an illegal sex club. Adam Lanier learns of the dangerous game Simone is playing . . . and the sexy single dad comes to her aid. Known as a rogue in the courtroom and a player in the bedroom, the ragin' Cajun has Simone triply on guard.
With their crazy chemistry, danger on their trail, and infamous LeDeux relative Tante Lulu working her magical matchmaking, the bayou has never been this steamy.
Book Links:


Meet the Author: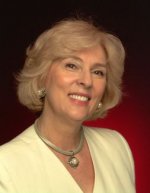 Sandra Hill is a graduate of Penn State and worked for more than ten years as a features writer and education editor for publications in New Jersey and Pennsylvania. Writing about serious issues taught her the merits of seeking the lighter side of even the darkest stories.
Website | Facebook | Twitter  | GoodReads |