Today it is my pleasure to Welcome author
Jen Doyle
to HJ!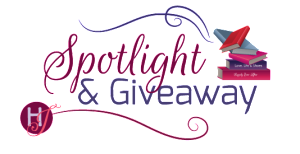 Hi Jen and welcome to HJ! We're so excited to chat with you about your new release, Calling It

!


Thank you so much for having me! It is an honor to be here!

Please summarize the book for the readers here: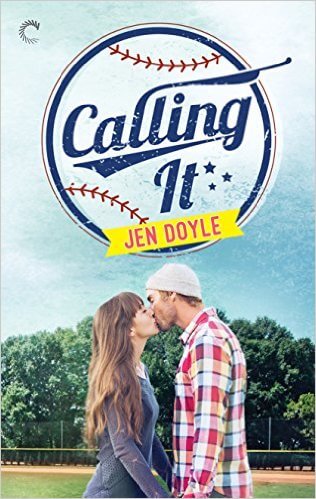 Nate Hawkins, a perennial all-star MLB catcher, is at one of the lowest points in his life. His fiancé has left him and the paparazzi are hounding him. Since it's during the offseason and he's tired of dealing with it all, he heads to his small hometown in Iowa on a whim. Dorie is just at the start of her own journey, having left a loving but overwhelming family in Boston in order to take a job as a small-town library director in, yes, Nate's hometown. Sparks fly when the two meet, but neither of them is prepared for it to turn into anything serious. Having done a lot of soul-searching of late, Nate recognizes it for what it is and makes it clear to Dorie he's here to stay. But the idea of something so serious happening so fast makes no sense as far as Dorie is concerned, especially when Nate has been in freefall thanks to the events in his life. She doesn't deny the chemistry—she just doesn't believe it will last and isn't about to uproot her life for something so fleeting. It's up to Nate to convince her that he's 100% serious about where this is heading.

Please share the opening lines of this book:
They were crucifying him on sports radio. Again. Tonight's theme was NateGate: Is Baseball's Hawkins Out For Good? and, considering that he was the Nate Hawkins they were talking about, he was an idiot for listening in the first place.
Please share a few Random facts about this book…
In its original iteration (as "The Dream"), the book won "Best Contemporary Romance" award in four separate contests for unpublished writers.
The scenes with Dorie's family are inspired by my own extended family.
I was thrilled that my first ever author talk was held in the very library that Dorie mentions to Nate as the place she felt most at home when growing up.
There's an epilogue that will be made available to subscribers of my newsletter. 😉 (You can sign up at my website, www.jendoyleink.com.)
Please tell us a little about the characters in your book. 
Well, Nate, as you probably guessed from the above, is pretty much used to things going his way. He's worked hard for it—no doubt. But that work has paid off for over fifteen years and he isn't quite sure what to do when someone challenges him in the way Dorie does. And it's not that Dorie sets out to do that, she's just used to holding her own with six older (Alpha) brothers, and the fact that Nate is who he is isn't about to stop her from forging her own path. He's more laid back than she's ready for—and she's much more driven—so they each need to adjust their expectations accordingly. Add that in to a host of secondary characters comprising of family and friends, and it's one hell of a ride.
As you wrote your protagonist was there anything about them that surprised you?
When I first set out to write this, I had a sense of Nate being much more arrogant and cold than he was—kind of the way Dorie expects him to be from the way he's been portrayed in the media. To find out he had a hidden funny and laid-back side was as much a surprise to me as it was to Dorie.
Dorie was a little bit more straightforward for me, but even with that, I didn't quite expect her to have so much, well, as Nate puts it, "little sister attitude."

The First kiss…
No spoilers! But I'll give a little bit of a hint—it takes place in the library.

Did any scene have you crying or laughing (or blushing) while writing it?
Yes to both, but I'll stick to the laughing scene for now. It involves Dorie's family, a busy Saturday night at her dad's restaurant, and a FaceTime call.
"So what's your big news?" her father was saying. "I gotta go back to the kitchen, so you'd better spit it out."
Right. Dorie took a deep breath and once again deliberately did not look at Nate. "So there's this guy…"
The questions erupted before she could get even those few words out. Most of them had already been asked, the are-you-pregnant one being the clear favorite. And when Dorie once again gave a resounding, "No!" there was clear puzzlement as to why she'd be calling otherwise, since there wasn't anything else that could be quite as momentous enough to call right now.
"Is he…" Her mother looked over at her father with concern. "Is he a Yankees fan?" With an apologetic look at Claudia, she added, "Sweetie, you know your father has a hard time with that."
Sean falling for a Yankees fan had broken their father's heart. Literally, at least according to Dad. After Sean's announcement that he was marrying Claudia, their father had gone into cardiac arrest. Though the doctor insisted it had everything to do with the blockages in his arteries after eating pizza almost every night for fourteen years, the family was suspicious. And Claudia, after spending almost a whole year in church for penance, was now converted.
"No, Mom." Dorie checked on Nate. To her relief, he appeared to be amused. "But he is, actually, really into baseball. Which is why I'm calling."
If your book was optioned for a movie, what scene would you use for the audition of the main characters?
The first time they meet, of course. ☺ I want to see their reactions to each other, their interaction… Pretty much everything that determines the chemistry they have (or don't).
It may be cheating a little, but rather than share the moment when they actually meet, I'm going with the moments leading up to that…
…Her brothers had teased her about [her celebrity crush on Nate Hawkins] to no end. They still did. At least now they were thousands of miles away and therefore unlikely to show up on her doorstep, despite their ongoing threats. Her brothers were overprotective enough that even her fantasy men needed to be able to stand up to them. She smiled. Nate Hawkins was a catcher in the Major Leagues. Six large, angry men coming at him was just another day on the job.
Letting her thoughts run wild, Dorie stretched her arms out along the tub's sides and turned up the jets until the water rippled and pulsed around her. Just as she was reaching down between her legs to help all that pulsing move along, she froze. Yes, she was in a Nate Hawkins haze at the moment, but she could have sworn she'd heard someone say, "Honey, I'm home."
She sat up when that was followed by, "Chili cheese casserole? Hot damn."
Blindly reaching for her robe—literally, since she'd taken her contacts out and couldn't see a freakin' thing—Dorie stood up. The water cascaded down her body, taking her happy thoughts with it.
Seriously?
Had her brothers really done it? Planned a surprise visit just to check in? They were so ridiculous she honestly wouldn't put it past them.
So, well, it's not one of her brothers, of course, but you'll have to read the book to find out how the rest of that scene goes. ☺

If you could have given your characters one piece of advice before the opening pages of the book, what would it be and why?
Things happen for a reason (mostly to Nate), and maybe you need to let them (to Dorie).

What are you currently working on? What other releases do you have planned for 2016?
I'm in the midst of edits to CALLED UP, the follow-up to CALLING IT. CALLED UP will be available in August 2016.

Thanks for blogging at HJ!
Giveaway:

Ebook Copy: CALLING IT by Jen Doyle – (Gifted via Amazon)
To enter Giveaway: Please complete the Rafflecopter form and Post a comment to this Q:

So this is the last day of what has been an AWESOME blog tour, but I'm ready for some R&R. What should I read next?
Excerpt from Calling It:
It wasn't until Nate looked down to turn off the phone that he remembered where he was—that the woman who lived here was down the hall. Hell, she'd probably barricaded herself in the bathroom in order to keep a locked door between her and the stranger who'd barged in on her in the middle of the night.
And ate her dinner, he thought with a quiet laugh.
He'd give her back her phone and let her know he was leaving. Nowhere to stay, but he had a very expensive tiny car he could sleep in.
He found her in the bedroom, changing the sheets, which he would have told her she didn't have to do if his heart hadn't just lodged itself directly into his throat, cutting off any possibility of speech. Her pajama pants and T-shirt weren't nearly as revealing as the robe had been, but her bending over the bed and straightening out the corner stirred up something deep inside of him. And now the only thing running through his mind was how soft her hair would be when he wrapped it around his hand; how warm and wet she'd be when he buried himself inside her.
"Christ, woman," he groaned. He grabbed the doorjamb above his head and he clutched it so hard he practically splintered the wood.
She gasped as she straightened up and spun around, her hand flying to her chest. "I was… I was just…"
She bit her lip and sank down until she was sitting on the edge of the bed. Her eyes met his, and he had to tell himself he couldn't take her right here. He needed to focus on climbing out of this hole—he didn't have the time to fall further in, no matter how enjoyable that might be.
But he couldn't look away.
Her eyes were a deep dark brown, the same color as the hair piled on top of her head. He wanted to trace the golden skin along her collarbone to the hollow of her throat, wanted his tongue on every part of her. And the glasses she now wore almost undid him.
If she'd been wearing those with the robe? When she'd hiked that bat up over her shoulder?
Holy. Shit. Turned out he liked a woman who would take him on without even blinking an eye. Who knew?
He especially liked it when her interested gaze traveled down his chest, past his waist… He liked it too much, actually. Only the quickly summoned thought of David Ortiz slamming into him at home plate stopped him from embarrassing himself in a way he hadn't since he was practically a kid.
Even that almost wasn't enough when she said, "I, um, changed the sheets. So you can take the bed."
All control vanished as the words just came pouring out of his mouth. "The only way I take the bed is if I take you in it with me."
His heart nearly raced its way out of his chest in the seconds before she replied, "I bet you say that to all the girls." Laughter danced in her eyes and a wicked grin came over her face when her eyes again dropped to his cock and then quickly came back up. She bit her bottom lip before whispering, "Hungry?"
Miguel Cabrera. Adrian Beltre. Derek fucking Jeter.
He gripped the doorjamb tighter.
"I could eat," he answered as evenly as he could manage.
For a moment they just stayed where they were, staring.
When she stood and walked toward him, he almost blinked. This was a dream. It had to be. Or some elaborate setup that Pete had come up with in order to get Nate's mind off everything else. Put this fantasy of a woman in front of him—feisty and looking so innocent and cute while she offered up anything he wanted to take—until he was so goddamn spent he could finally get over himself and start living his life again.
Except then she brushed past him as she walked out of the room, pausing only to whisper into his ear, "I think you need another minute."
Book Info:
Baseball player Nathan Hawkins needs to get away from Chicago. After a near career-ending car accident and with paparazzi surrounding his penthouse, Nate can only think of one place to go: home. But when he finds his old apartment occupied by a half-naked woman wielding a baseball bat, he's not sure what to think…except that maybe his luck has finally changed for the better.
Librarian Dorie Donelli never thought she'd get to meet her fantasy man in person–much less while she's wearing her bathrobe. To her surprise, her nearly naked run-in with Nate leads to more unclothed encounters. But Dorie is sure their fling is only temporary. As long as she remembers he'll be gone once his life gets back on track, she won't get hurt. In the meantime, she throws herself into enjoying their three weeks together before he has to report for spring training and go back to his old life.
For Nate, being with Dorie is the only time in months that he finds himself smiling. Laughing. And he has no intention of letting that go. He might even befalling in love…if only Dorie will let him say the words. What they have isn't just a dream, but the start of a dream come true.
Buy Links:    Amazon | B & N | iTunes | Kobo


Meet the Author: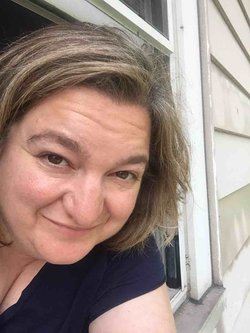 A big believer in happily ever afters, Jen Doyle decided it was high time she started creating some. Jen is a member of the Romance Writers of America, as well as a member of the New England, New Jersey Romance Writers and Music City Romance Writer chapters of RWA. She is represented by Sarah E. Younger of the Nancy Yost Literary Agency. She has an M.S. in Library and Information Science and, in addition to her work as a librarian, has worked as a conference and events planner as well as a Communications and Enrollment administrator in both preschool and higher education environments (although some might say that there is very little difference between the two; Jen has no comment regarding whether she is one of the "some").
CALLING IT is her first book, the first of two which will be published by Carina Press in 2016. It was the winner of The Beacon, the Finish the Damn Book, and the Melody of Love 2014 contests in the Contemporary Romance category, and was also the Contemporary Romance winner as well as the Grand Prize Winner of the 2014 Gateway to the Best contest.
Author Links:  Website | Facebook | Twitter | Goodreads