Today it is my pleasure to Welcome author
Jenni Fletcher
to HJ!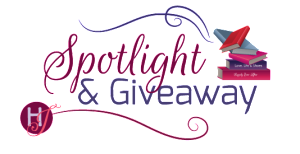 Hi Jenni and welcome to HJ! We're so excited to chat with you about your new release, Captain Amberton's Inherited Bride!

Hi, thanks for having me back!

Tell us about the book with this fun little challenge using the title of the book: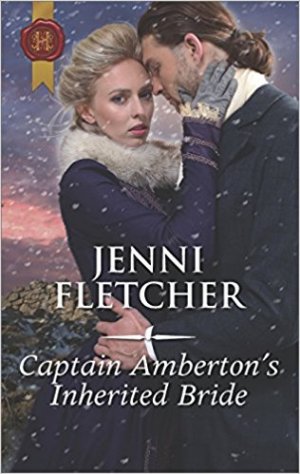 'Captain Amberton's Inherited Bride' is a Victorian romance set in a faux-Medieval castle up on the Yorkshire Moors with a downtrodden, but determined heroine and an embittered, former army hero. I've also tried to blend fairy-tale elements with Arthurian legends to give it a really gothic feel.
What's your favorite line(s) from the book?:
'He'd thought of her first as a kitten, then as an ice maiden, and yet he seemed to have remembered every detail of her face perfectly, as if they'd been imprinted on his memory. There'd been enough women, too many women, in his life before and since, and yet hers was the face he remembered…'
Please tell us a little about the characters in your book. What first attracts your Hero to the Heroine and vice versa?
The book starts five years before the main part of the story at a ball where the hero and heroine have a very public falling-out. He's dashing and charming and she's unique-looking and apparently shy, but their initial attraction turns very quickly to intense dislike, so that when they're forced to marry, neither wants to go through with it – leading to the heroine's desperate escape attempt across the snowy moors.
When you sat down to start this book, what was the biggest challenge you faced? What were you most excited about?
The biggest challenge was that it's a spin-off from 'The Convenient Felstone Marriage', but I wanted it to give it a more distinct gothic tone so that it stands on its own too. However, I was also excited about going back and including some of those earlier characters, which you'd think would be easy, but it's not always easy to remember details!
What, in your mind, makes this book stand out?
I like heroines who might not seem strong or powerful at first, but have an underlying inner strength. Violet is definitely one of those. She's tiny and quite distinctive-looking and has been oppressed all her life. She's also from Yorkshire, my own home county, so that's very close to my heart too.
The First Kiss…
He said her name softly, like a caress, and she nodded. Slowly, he raised both hands to her face, cradling it between his fingers as his thumb trailed a light path over her skin, leaving a trail of heat that seemed to penetrate deep into her body. She closed her eyes as he leaned in towards her, then his lips were on hers, pressing gently, as if he were taking deliberate care not to disturb her spectacles. His mouth felt tender and yet hard at the same time, barely touching her at first and then starting to move, nudging hers to respond.
For a few seconds she didn't know what to do. Then the heat seemed to built in intensity until she couldn't not move any longer.
If your book was optioned for a movie, what scene would you use for the audition of the main characters and why?
I think a simmering chemistry between actors is so important. This is from the scene where Lance catches up with Violet on the Moors. They're both feeling furious and thwarted so I'd want the actors to really show some sparks!
She stepped out from her hiding place and on to the track, keeping her hood lowered over her face so that he couldn't see how nervous she felt.
'No.'
He stopped at once, turning to greet her with a look that managed to be both jaw-droopingly handsome and icily menacing at the same time. There was no hint of emotion, as if he were deliberately presenting a blank canvas, and yet the undercurrent of tension was palpable.
'It's a pleasure to see you again, too, Miss Harper.'
She fel a shiver run the full length of her body. How could a man who'd seemed so warmly charming the first time they'd met now be so glacially chilling? She barely recognised him. There was an edge of danger about him now, as if he were restraining more than his temper. Her nerves quailed beneath the force of that formidable dark stare, but she didn't respond, didn't curtsy or so much as bend her head. She had the discomforting feeling that if she moved at all, then she might lose her resolve and give in. She already felt a powerful impulse to walk forward, as if he were drawing her towards him through sheer force of will.
If your hero had a sexy-times play list, what song(s) would have to be on it?
Oh no, I'm terrible at music – and my hero is more about brooding silences! On the other hand, he's also a bit of a rebel so I don't think he'd listen to any ballads. Maybe ACDC or The Rolling Stones instead…
What do you want people to take away from reading this book?
I just want people to enjoy my books and hopefully come away feeling upbeat and positive. I like to think that romance novels spread happy vibes and encourage us all to appreciate each other a bit more.
What are you currently working on? What are your up-coming releases?
I'm just finishing yet another Victorian spin-off because there's a character in this book who definitely deserves their own story! I also have a Roman book set on Hadrian's Wall called 'The Warrior's Bride Prize' coming out later this year, which I'm very excited about.

Thanks for blogging at HJ!
Giveaway:

I'm giving away 1 signed US paperback copy to one reader. Open internationally.
To enter Giveaway: Please complete the Rafflecopter form and Post a comment to this Q:

Who is your favourite Victorian heroine? I'm voting for Margaret Hale in North and South, although Jane Eyre is a close second. And then there's Cathy…
Excerpt from Captain Amberton's Inherited Bride:
Violet leapt backwards, stifling a cry of surprise as a pair of bloodshot, golden-brown eyes sprang open.
'I thought you were asleep.' She pressed a hand to her chest, trying to calm her frantically pounding heartbeat.
'Sleeping lightly is one of the first things you learn in the army. That, and to know when you're being watched. Or hunted.'
'Hunting would imply that I wanted to capture you.' She tossed her head resentfully. 'And I've already told you that I don't.'
'It might also suggest a desire for revenge. There's a suit of armour around here somewhere. I thought you might have borrowed a weapon.'
'Unfortunately I didn't notice. Maybe next time.'
There was a brooding silence while they regarded each other, the wood in the fireplace crackling and spitting as if it were trying to break the tension between them. She tensed one leg, ready to flee if he made a lunge, but he didn't look as if he had the energy to move, let alone manhandle her again. His posture looked indolent, almost as if he were about to go back to sleep, although she had the unnerving impression that he was aware of everything she was thinking.
Then he grinned, revealing a row of gleaming white teeth, and she let herself relax slightly. At least his temper seemed to be under control, even if his smile looked even more dangerous somehow…
'Did you come to thank me for letting you out?'
'To thank you?' From the tone of his voice she could tell he was taunting her, though she still couldn't help spluttering with outrage. 'You were the one who locked me in!'
'For your own good.'
'What part of dragging me upstairs and locking me in a freezing cold tower was for my own good?'
He shrugged. 'The dragging part and the cold I apologise for. The rest was to stop you acting like a child.'
'I am not a child!'
'You ran away across the moors without any thought or long-term plan for the future. I'd call that pretty childish.'
'I had a plan.' She hoped he couldn't tell she was lying. 'I've just no intention of sharing it with you.'
'If you want me to let you go, then I'd suggest that you do.'
Excerpts. © Reprinted by permission. All rights reserved.


Book Info:
Her father's will dictates Violet Harper must wed or be disinherited – yet she'd rather face the wilderness of the wintry Yorkshire moors than be bound to cynical, damaged soldier Captain Lance Amberton. Lance promises a marriage of convenience that will grant Violet her independence. In exchange, she must put her faith in Lance and see beyond his gruff exterior to the man beneath…
Book Links: Website | Website | Website | Website |


Meet the Author: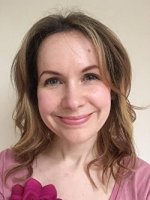 Jenni Fletcher was born in the north of Scotland and now lives in Yorkshire with her husband and two children. She wanted to be a writer as a child, but became distracted by reading instead, finally getting past her first paragraph thirty years later. She's had more jobs than she can remember, but has finally found one she loves. Captain Amberton's Inherited Bride is her fourth book for Harlequin Historical.
Website | Facebook | Twitter |