Today it is my pleasure to Welcome New York Times bestselling author 
Virginia Kantra
to HJ!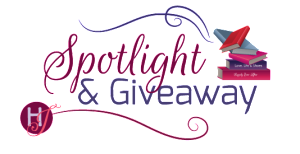 Hi Virginia and welcome to HJ! We're so excited to chat with you about your new release, Carolina Blues!
Please summarize the book a la Twitter style for the readers here: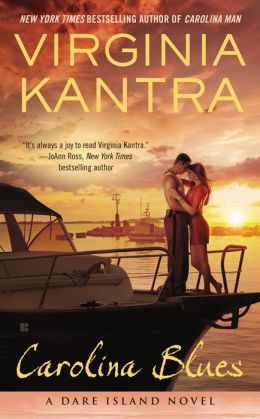 More Dare Island! Sexy, taciturn police chief and quirky writer find sexual healing. But to make it last, they'll have to let go of the past.
Please share the opening lines of this book:
Lauren Patterson entrenched herself in the corner table of Jane's Sweet Tea House, barricaded behind her laptop, a latte, and a Glorious Morning muffin.
Facing a blank computer screen wasn't nearly as terrifying as confronting three masked men with guns, she told herself firmly. She hadn't frozen then; there was absolutely no excuse for her to be paralyzed now.
What is it about the Outer Banks area that made you want to write a series set in it?
I've been in love with the North Carolina coast since my husband took me there on vacation years and years ago. His dad was stationed at Camp Lejeune, which is why the books have that USMC connection. We went there with our kids, and we still sneak away every chance we get.
Of course, the real search for our "happy place" is about more than setting. It's our longing for a place to belong. For roots. For family. And for love.
Do you think there's a common trait or a je ne sais quoi that your heroes must have?
They have to be stand up guys—not just sexy, although, wow, Jack Rossi is that. But down-in-the-bone decent.
What, in your mind, distinguishes this contemporary series from others out there?
My reader mail (LOVE my readers!) tends to be about the sense of place, the feeling of family, and the realism of the characters.
Some of my favorite writer people in the world are writing contemporary series right now: Susan Andersen, Robyn Carr, Laura Florand, Kristan Higgins, JoAnn Ross, Jill Shalvis…I could go on. I shared this question with Jesse Hayworth (Harvest at Mustang Ridge, part of another great series), who laughed and said, "That's like asking what distinguishes Lindt, Ghiradelli and Godiva–they're all flavors of the same awesomeness that is chocolate! Dare Island's flavor, for me, is a solid family backbone flavored with hints of sea salt and spice."
So there you go. ☺
The First kiss…
With another woman, he'd figure she'd pulled out the alcohol to relieve her nerves, to ease the awkwardness of sex with a near stranger. But Lauren didn't look nervous.

Maybe the wine put a gloss of civility over the whole thing. Maybe she was making a point to him or to herself that he wasn't just here for the sex.

He felt a twinge of . . . something. Conscience? Which was stupid. He'd been honest. They both had.

I'm telling you how it is.

You're probably ready for a rebound relationship.

They were both going into this with their eyes open.

But her hands on the corkscrew weren't quite steady. So maybe she was a little nervous after all.

Tenderness uncurled inside him.

He came up behind her as she poured the wine and rested his hands at her waist, his thumbs riding that half inch of warm, exposed skin. She jolted, gripping the bottle, and then released it to relax against him, her muscles loosening, yielding. He loved that, that she yielded. To reward her, to indulge himself, he bent his head to her throat. Her hair brushed the side of his face. Her scent was warm and musky like sex. Opening his lips, he pressed his mouth to the soft hollow of her neck. Her shudder rocked them both.

His fingers tightened on her waist. He had enough control to do that, to keep his hands from sliding to her breasts.

His erection lodged against her bottom. She made a soft, assenting sound. Turning in his hold, she twined her arms around his neck and pulled his head down for her kiss.
And hello, yeah, she could kiss.
What scene had you pulling your hair out to write?
It took me forever to nail that opening scene. Lauren, my heroine, has been telling herself she's fine for so long that she almost convinced me. I really had to break her down to understand what she'd gone through. You can read the whole scene – and listen to an audio clip! – here. http://www.virginiakantra.com/carolinablues.html
If your book was optioned for a movie, what song would play during the opening credits?
Lady Antebellum's "Ready to Love Again."
What traits in your main characters do you most admire and why?
They're both smart, pragmatic, and caring – to different degrees. And because he's a cop and she's a psychologist with clinical training, they're both really good at head games.
What are you currently working on? What other releases so you have planned for 2014?
More Dare Island! I just turned in a novella, CAROLINA HEART, which will be out in an anthology, ASK ME WHY, next year.
And I'm working now on CAROLINA DREAMING, about a Marine buddy of Luke's and the owner of the island bakery. It promises to be a fairly angsty, very romantic read!
Thanks for blogging at HJ!
Giveaway:

2 Print copies of CAROLINA BLUES
To enter Giveaway: Please complete the Rafflecopter form and Post a comment to this Q:

I'd love to hear about your favorite series right now! Are they set somewhere you've been? Or someplace you'd love to visit?
Excerpt
Jack drove through the center of town toward the bakery. Fifteen months ago, he'd been a plainclothes detective with an unmarked car. Driving the big, department-marked SUV made him feel like a beat cop again, like giant leap back.

But he had a chief's responsibilities now. Bottom line, the shield on the door, the lights on top, were a visual deterrent to crime. For every tourist speeding through town, for every island kid with too much time on his hands, the official-looking vehicle and uniform served as a reminder.
Slow down. Think twice.

Jack parked the SUV near the road, where it could be seen by passing motorists. Gravel and oyster shells crunched underfoot as he stepped out into the lot.

He climbed the steps to the porch, anticipation tightening all the muscles in his abdomen, like he was about to take a punch to the gut. Like he didn't need coffee, his heart already pounding.

The over-the-door bells chimed. He stood a moment silently inside the doorway, eyes adjusting to the light.

Jane was coming out of the kitchen with a tray, a smudge of flour on one flushed cheek, pink and white and delectable as one of her own cupcakes. He looked past her toward the corner table, Lauren's table. Empty.

She wasn't there.

The unnamed hope in his chest collapsed, leaving him deflated.

Jesus Christ. He wasn't a fourteen-year-old boy anymore, hanging around some girl's locker after class, waiting for her to show.

Even at fourteen, he'd never had to wait. Females had been coming on to him since first grade when Tina Zanelli offered to show him her underpants if he'd be her boyfriend. He couldn't remember how that had worked out. He might have taken her up on her dare. She could have delivered on her promise. More likely, he'd said something rude
and the opportunity had been lost.

Proving he hadn't learned a damn thing in thirty years. What the hell had he been thinking, busting Lauren's chops the other day, making that crack about her running away?

Relationships were supposed to get easier when you got older. More supportive or sophisticated or something.

Maybe Renee was right. You only see what you want, she used to say. You don't think about what I need. You don't know how to make a woman happy.

His jaw set. He'd known how to make her come, though. For a while, that had been enough.

"You look like you could use a cookie." Lauren's voice broke into his thoughts.

He turned his head and she was there, her dark hair slipping its messy bundle, the stud on the side of her nose winking at him like a tiny exclamation point: Here I am!

Something inside him contracted like a fist and then relaxed. "You sound like my mother."

Her brows rose in question.

"Ma believes most of the world's problems can be solved with food."

Comprehension lit her eyes like laughter. "Well, it's a place to start."

He met her gaze. Held it. Today she wore a cuff shaped like a snake with jeweled eyes, coiling under her hair, whispering in her ear. Tempting her. Tempting him. Where else was she pierced?

A rush of heat washed through him. He wanted a lot more from her than a cookie.

He took a deep breath. Slow down. Think twice.
Book Info:
Jack Rossi is Dare Island's new police chief. The laid-back North Carolina community is just what he needs to recover from a rocky marriage and a big-city police department. He's learned his lesson: no more high-profile women or high-pressure jobs. The last thing he wants is an unconventional alt girl rocking his world.
Grad student Lauren Patterson made headlines when she kept a bank robbery from going bad. She's fled to Dare Island to clear her head and focus on writing her story. However, sexy Jack Rossi is a distraction that's too hot to ignore, and it's igniting an affair too combustible to resist—or quit.
But when their pasts come looking for them, Jack and Lauren find themselves fighting for the future they deserve, whatever the price.
Book Links:
Meet the Author: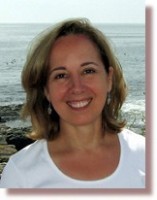 New York Times bestselling author of the Dare Island novels, including Carolina Home, Carolina Girl, and Carolina Man, and the Children of the Sea series, Virginia Kantra has won numerous industry awards, including Romance Writers of America's RITA Award and two National Readers' Choice Awards.
Website | Facebook | Twitter |