Today it is my pleasure to Welcome romance author
Holly Jacobs
to HJ!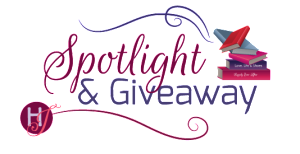 Hi Holly and welcome to HJ! We're so excited to chat with you about your new release, Carry Her Heart

!


Hi, Sara! Thank you so much for inviting me back!

Please summarize the book for the readers here: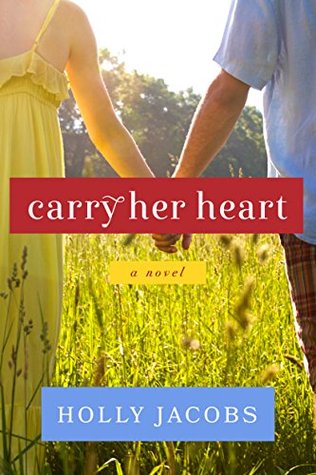 Carry Her Heart is a quiet love story. The heroine, Piper George, gave away her heart more than a decade ago and she's not sure there's enough left to share with anyone else. She tries, but her attempts fall flat…until the day a new neighbor moves in.

Please share the opening lines of this book:
I sat on my front porch and took a sip from a bone china teacup with tiny forget-me-nots painted on the side.

It was a civilized, proper cup.

I looked down at my laptop, which was balanced on the holey jeans that covered my outstretched legs.
Please share a few Random facts about this book…
I am thrilled that Carry Her Heart is coming out right before Mother's Day. This book really asks, 'What makes a Mother?' It seems appropriate for the holiday.
Like last June's bestselling Just One Thing, it is a different romance. For a while I was saying they were Women's Fiction and Romance, but I've given it a lot of thought. I think they're more a Woman's Journey and Romance. I'm loving looking at the story and the romance through the heroine's eyes.
I love hiding Easter Eggs in my stories. For instance, in this book, Piper complains about holey jeans. She wonders if she has knobbier knees than most people because ALL her jeans have holes. Uh, she borrowed that problem from me. Holey jeans are my favorite fashion!
Please tell us a little about the characters in your book. As you wrote your protagonist was there anything about them that surprised you?
I didn't expect the heroine's garden to become such a focal point for both the characters, and for me as the author. It really became almost another character in the story for me. A couple other Easter Eggs are in that garden. I have serviceberries that I'm quite excited about…as excited as Piper is about hers.
What, in your mind, distinguishes this book from other books out there in the same genre?
This book, is a romance…but more. It's Piper George's journey. She's suffered a great loss, but rather than bemoan her fate, she's let it be the impetus for so many wonderful things. Watching her story unfold was such a joy for me as a writer. She's built a life around the idea of giving.

The First kiss…
"What if I lose you in the process?" I asked. That was my true fear. I'd come to count on Ned in a way I didn't count on anyone else. Not even Coop.

He pulled me close. I thought he might kiss me, but he didn't. He simply held me and said, "Of all the scenarios that you can imagine, take that one off the table. You're my friend. My best friend, truth be told. I think there could be more between us, but I'm absolutely certain there can't be less."
Did any scene have you crying or laughing (or blushing) while writing it?
There are a lot of scenes in the book that had me tearing up, most gave away too much of the story to share, but I love this one. It really explains so much about Piper as a person. I love the idea that the smallest things can make a big difference in someone's life…
If your book was optioned for a movie, what scene would you use for the audition of the main characters?
I love Ned and Piper's first scene together. She's writing a young adult book as her new neighbor pulls in. And…
If you could have given your characters one piece of advice before the opening pages of the book, what would it be and why?
This book is about Piper's journey…a journey that leads her to true love. So buckle up and bring a few tissues as you come along for the ride!

What are you currently working on? What other releases do you have planned for 2015?
I have a Harlequin SuperRomance out in August—Her Second Chance Family. It's a story of love and redemption!! And another one of these Woman's Journey/Romances from Montlake Romance in November—These Three Words. I pitched this book as Forest Gump meets While You Were Sleeping!
And I'm already working on books for 2016.

Thanks for blogging at HJ!
Giveaway:

One lucky reader will win the entire set of Valley Ridge SuperRomance series: A Walk Down the Aisle + April Showers + You Are Invited
To enter Giveaway: Please complete the Rafflecopter form and Post a comment to this Q:

Piper and Ned form an almost instant friendship. Have you ever met someone and just known to your core that you were destined to be friends?
Book Info:
"Maybe we live our lives constantly becoming and rebecoming. Maybe we're always in the process of metamorphosing into something new."
In her journal, writer Piper George notes the change of seasons. Each entry marks the passage of time since she became a teen mother and put her baby up for adoption. Her words flow together, painting a picture of loss, hope, and enduring love for the daughter she's never forgotten. But one autumn, a new presence appears in its pages and in her life: her neighbor, Edward "Ned" Chesterfield.
As winter thaws to spring, Piper and Ned develop a friendship that could be something more…if only Piper would open her heart. But the loss of her daughter has irrevocably shaped her life. And having given so much of herself away, she's not sure if she can give Ned all that he deserves. But with him at her side, Piper just might learn that a heart's love is never truly lost.
Meet the Author: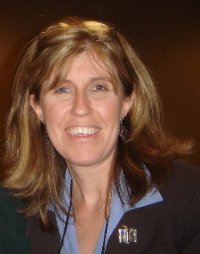 Holly Jacobs leads a life full of romance and adventure. From skydiving to jet-setting around Europe, from snorkeling in coral reefs to writing while wearing beautiful silk peignoir sets and popping chocolate bonbons, Holly Jacobs leads a life that is the epitome of romance…
Well, my fictional life sounds more interesting, but not better than my real life. Really, I'm the happily married mother of four. I cook a lot, garden and weave baskets! I write for Montlake Romance and Harlequin. My books range from lighthearted comedies to more serious dramas and now even mysteries…but at heart, they're all stories of love.
Website | Facebook | Twitter |