Today it is my pleasure to Welcome author
Aurora Rose Reynolds
to HJ!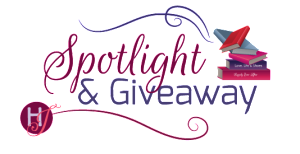 From New York Times and USA Today bestselling author Aurora Rose Reynolds comes the first novel in the fun, sexy, and thrilling How to Catch an Alpha series.
Quick and Dirty with Aurora Rose Reynolds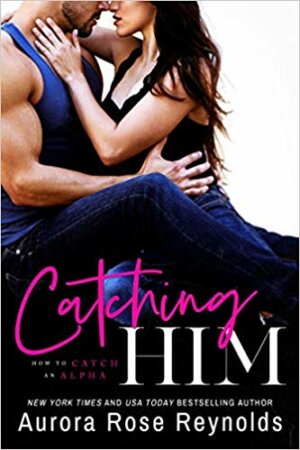 1) Coffee or tea?
Coffee

2) Walk on the beach or hiking a mountain?
Walk on the beach

3) Comedy or drama?
Comedy or maybe drama—it's a toss up!

4) TV or books?
Books

5) Best movie you have watched recently?
The Lion King, so goooood.

6) Best romance you have read recently?
This is Wild by Natasha Madison

7) A book you wish you had written?
The whole Harry Potter series

8) Favorite romance genre to read?
Historical

10) Favorite place to write?
In bed.

11) A trait that all of your heroes must have?
They have to be "Alpha Sweet".

12) A setting you want to write about in the future?
Montana. I have an entire series planned.

13) A short phrase that sums up your newest release Catching Him?
The perfect mix of romance and comedy.

14) Your favorite scene from Catching Him?
When Leah unknowingly breaks into Tyler's house to rescue her cat.

15) A song that encapsulates the emotion of Catching Him?
Make You Feel My Love by Adele

16) What's next?
There are two more books coming from the How To Catch An Alpha series. Book two Baiting Him and book three Hooking HIm. Both books are just as fun as Catching Him and I'm so looking forward to everyone falling in love with these characters like I have!

Thanks for blogging at HJ!
Giveaway:

eBook copy of CATCHING HIM (How to Catch an Alpha) by Aurora Rose Reynolds
To enter Giveaway: Please complete the Rafflecopter form and

Leave a comment with your thoughts on the book…
Book Info:
Leah Emerson isn't looking for a man—she's looking for the right man. But her mother's idea of a great catch leaves her cold, and she's pretty sure her cocky, arrogant, and way too good-looking new neighbor isn't the one either. If only her wayward cat would stop jumping through his window, she could get on with her life.
Tyler Duncan moved into town for a new job, not to fall in love. But he always goes after the things he wants in life with steadfast determination…and he wants Leah Emerson. He wants her smiles, he wants her touch, and he definitely wants her in bed.
Unfortunately, someone else wants Leah—in the worst way. Now Tyler's on a mission to protect the woman he's falling in love with while proving he's worth falling for, and Leah must decide whether Tyler is a catch worth catching…
Buy Link: https://amzn.to/323BWkr


Meet the Author:
Aurora Rose Reynolds is a New York Times and USA Today bestselling author whose wildly popular series include Fluke My Life, Until, Until Him, Until Her, and Underground Kings. Her writing career started as an attempt to get the outrageous alpha men in her head to leave her alone and has blossomed into an opportunity to share her stories with readers all over the world.
To stay up to date on what's happening, join the Alpha Mailing List: https://bit.ly/2GXYsVS. To order signed books, go to https://AuroraRoseReynolds.com. You can reach Reynolds via email at Auroraroser@gmail.com and follow her on Instagram (@Auroraroser), Facebook (AuthorAuroraRoseReynolds), and Twitter (@Auroraroser).
Website | Facebook | Twitter | Instagram | GoodReads |