Today it is my pleasure to Welcome author
Charlee James
to HJ!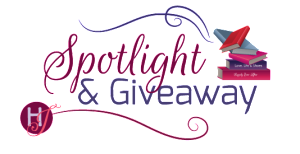 Hi Charlee and welcome to HJ! We're so excited to chat with you about your new release, Caught in the Current!

Thanks so much for having me! It's great to be back on HJ to share my next release, Caught in the Current.

Please summarize the book for the readers here: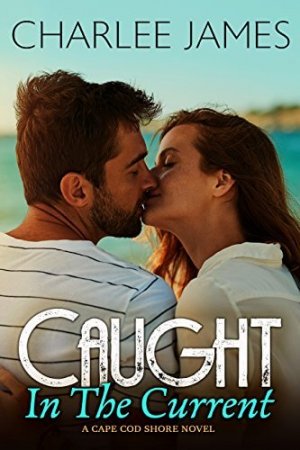 Caught in the Current is the second book in the Cape Cod Shore series from Tule Publishing. Readers will meet retired Marine Jason Hall and private investigator Alexandra Macintyre in the first book, In With the Tide. Sparks fly when they share a scorching kiss, but it shakes them both—they've had their share of hardship. They reunite in Caught in the Current when Jay's nephew is abducted by his estranged father, and the pair takes their search South. Jay and Alex are both physically powerful and confident characters, but the search tests their emotional stamina. They'll find more than just Luke on their journey, and have to face their pasts to have a future together.

Please share your favorite line(s) or quote from this book:
In Chapter Nine, Jay witnesses Alex in a vulnerable moment, and for the first time, she decides to confide in someone. I like this quote because it's the lead into some serious growth for both characters.
"Let me hold you for a little. Just relax, Alex." He stroked her hair from her forehead like she was something to be treasured. "You're not used to be cared for, are you?" There was a pang of sadness in Jay's tone that touched the hollow, empty space in her heart.
Please share a few Fun facts about this book…
I actually wrote this book twice! I'm so happy with the second version and all of the growth and special moments that the characters share.
My sister was the muse for Alex. She's a police officer, incredibly sharp, and athletic. She runs marathons like they're a routine stroll in the park—I'd be dragging myself across the finish line (a month after the race started.)
What first attracts your Hero to the Heroine and vice versa?
Alex admires Jay's easy, kind nature and the ability to adapt when experiences knock him back—plus, he's seriously built, scarred, and tattooed.
For Jay, Alex's strength and perseverance help him trust in someone after a disheartening relationship leaves him wounded. He loves her red hair and golden freckles, and the way she can take control of the most intense situations.
If your book was optioned for a movie, what scene would you use for the audition of the main characters and why?
Alex and Jay have a frank and honest dialogue throughout the book, and natural chemistry. In Chapter Eleven, the pair takes their search to the woods after receiving a tip from a kind, and affable shop owner who's hiking store was recently broken into.
"You're distracted by something." His voice was a low whisper as he held her against his chest. If she told him the details about Stephanie's kidnapping, he'd be the first person besides her family who knew Alex was at fault. Would Jay turn away in disgust? She wouldn't blame him if he did.
"Yeah. Just two left feet." She started to step back, but Jay's hands stayed firmly on her hips.
"Liar," he said softly. "You're as graceful as a goddamn cat. Are you still feeling sick from last night? I should've thought of that before dragging you into the woods." Jay took his left hand off her hip and placed the back of his palm against her forehead.
"What are you doing?" she asked and instinctively flinched away. Her jaw and neck ached as a lump formed in her throat. Jay always seemed to be thinking of her and what she needed.
"Seeing if you're warm. You are pale." He looped one arm around her waist and started to scoop her up. Alex sidestepped to break away from his solid arms.
"I'm a redhead. I'm always pale." Alex swiped her hair away from her eyes. "And I'm not flushed from sickness. Ever since our hippy friend loaned us one tent, I've been thinking of what we might do in it. It's distracting and annoying." Her lips set into a frown when his eyes sharpened.
"Problem for both of us." He ran his hands down her arms, and goosebumps erupted over her skin. "We'll deal."
She nodded, skirted around him, and took the lead. The position she felt most comfortable in.
Readers should read this book….
In the fall sunshine with their favorite beverage. The biggest reward that comes from writing is giving others a satisfying escape from reality. Between the daily grind and the unique challenges we each face, the best way to relax is to get lost in another world with a book.
What are you currently working on? What other releases do you have in the works?
Currently, I'm working on the third book in the Cape Cod Shore series. Readers will get a sneak peek of Footprints in the Sand at the end of Caught in the Current! I've really enjoyed writing this series, and I can't wait to share the third installment.

Thanks for blogging at HJ!
Giveaway:

$10 Amazon Gift Card & Signed Copy of Caught in the Current. This giveaway is open internationally!
To enter Giveaway: Please complete the Rafflecopter form and Post a comment to this Q:

If you could take a road trip anywhere, where would you go?
Excerpt from Caught in the Current:
Alex slipped her shoes off, and the sugary sand seeped between her toes. With a bark of pure joy, Hank ran toward the surf after a band of seagulls. Jay smiled at her, and she was suddenly very aware of the warmth that swirled through her when he was near. Ignoring the quick thump of her heart, she sank down onto the blanket.
"How did you know about this place?" she said as Jay passed her a soda.
"I did some research this morning and took a chance on the directions." He followed her lead, took off his shoes, and sat close enough so one knee was lightly touching hers. "I know you're anxious to get back, but I'm not ready for this to be over yet."
She should be eager to get back to the firm, but suddenly, the mundane routine she'd developed for self-preservation didn't seem like enough. Alex had decisions to make about the kind of future she wanted.
"Who said anything about being in a rush? Gabe can hold the reins for another day or so." Alex took the sandwich Jay handed her and rested it on a napkin. "Maybe this doesn't have to be over when we get back. We could still…hang out." Her cheeks grew hot. Why couldn't she find the right words to tell him she wanted to keep investing time in whatever they had here? He didn't tease her choice of words but nodded in response, as if he could sense her hesitation.
"I'd like that." A smile brightened his face when Hank came barreling down on them, legs soaked from playing in the surf. It might be silly but knowing that Jay loved Hank made her insides go mushy. The oversized pooch was like a child to her, and the first thing she'd put faith in since Stephanie disappeared. What did it mean that she'd now put faith in Jay, too?
He started making a third plate, and the dog's eyes darted back and forth between the containers and the meal being assembled.
Alex halted the bite she was about to take. "Not too much, he'll get car sick."
"Sorry, Pal, the warden's watching us." Jay smirked and slid the plate in front of Hank.
"It won't be so amusing when we have to drive all the way back to the Cape with the windows down to escape the smell of dog throw-up."
"I'll cut him a break. I've gotten a bit attached to him on the drive. To his mom, too." He reached his hand up to her face to smooth back a strand of hair that had been tucked behind her ear. His words made her feel drunk, disoriented and warm, alive and invincible.
Excerpt. © Reprinted by permission. All rights reserved.


Book Info:
Retired Marine Jason Hall is a force to be reckoned with. When his nephew Luke is kidnapped by his fresh-out-of-jail father, he knows there's one woman he can count on to help in the search. The last time he saw private investigator Alexandra Macintyre, they were steaming up the windows of her black SUV. Forgetting the scorch of her lips against his hasn't been easy, but Jay knows the crippling pain of betrayal far too well.
Alexandra Macintyre is no stranger to tragedy. Haunted by her past, she seeks redemption by helping families find their loved ones, hoping their outcome is different from her family's misfortune. Alex and Jay make a formidable team as they band together to rescue Luke, but the road trip south tests their emotional stamina. Alex is used to being alone, but Jay gives her a taste of the love and belonging she's never dared to hope for.
Will Alex be able to make peace with her tragic past for a future with Jay?
Book Links: Book Links: Amazon | B&N | iTunes | kobo | Google |


Meet the Author:
Contemporary Romance Author Charlee James was introduced to a life-long love of reading listening to her parents recite nightly stories to her and her older sister. Inspired by the incredible imaginations of authors like Bill Peet, Charlee could often be found crafting her own tales. As a teenager, she got her hands on a romance novel and was instantly hooked by the genre.
After graduating from Johnson & Wales University, her early career as a wedding planner gave her first-hand experience with couples who had gone the distance for love. Always fascinated by family dynamics, Charlee began writing heartwarming novels with happily-ever-afters.
Charlee is a New England native who lives with her husband, daughters, two rambunctious dogs, a cat, and numerous reptiles. When she's not spending time with her tight-knit family, she enjoys curling up with a book, practicing yoga, and collecting Boston Terrier knick-knacks.
Website | Facebook | Twitter | Instagram | GoodReads |