Today it is my pleasure to Welcome author
Rya Stone
to HJ!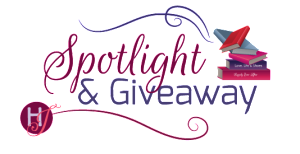 Hi Rya and welcome to HJ! We're so excited to chat with you about your new release, Caught Up!
Please summarize the book for the readers here: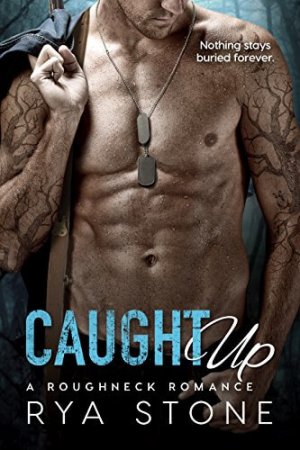 C is for Conflicting emotions.
A is for Answers. She needs them. He won't give 'em.
U is for Unprofessional behavior. *ahem*
G is for Gotta keep her safe.
H is for Hell on earth—pretty such the hero's entire childhood.
T is for Trouble, which is the heroine's middle name. (Not really. It's Michelle.)
U is for Under pressure, and yet…
P is for Passionate love conquering all.

Please share the opening lines of this book:
From the oncoming lane, Jason Lucas watched the Lexus with the blown tire pull into the rutted drive and stop, just short of the open gate.
Of all the damned places to turn in…
The place he'd been born to. The place he'd been banished from. And the last place on earth anyone from Marian County would choose to make a pitstop.
(Okay, that was more than three lines, but I only cheated for dramatic effect. My intentions were honorable, I swear!)

Please share a few Fun facts about this book…
Caught Up was originally written in first-person. Something wasn't working, so I re-wrote it. One. Word. At. A. Time. All 415 pages. Not sure how "fun" that was, but feel free to chuckle at my pain. I can take it.
Although I spent over a decade working in the oilfield, I have only ever been to a handful of drill site locations. I mostly dealt with the research and acquisition end of things. I had to defer to my very own roughneck for a lot of the technical jargon.
This book was written on my front porch. Since then, I've become so accustomed to my writing location that I'll still sit outside, shivering, when a norther blows in.
The hero sustains an injury about halfway through the book. Originally, he was attacked by a shark. A little over-the-top? Uh, yeah. After conducting some research, I found this likelihood to be about one in three-million. Jase still winds up with an injury. Just, you know, a believable one.
Caught Up started out as a standalone, but my agent sold it as a three-book deal. Whoo-hoo!! More Roughnecks coming your way! Thank God we changed that shark scene…
Was there a scene in the book that was harder to write than others?
Many of us love a well-written alpha. I even enjoy alpha-holes, especially when the heroine puts him in his place or his character arc involves him learning a hard lesson. Alphas are dominant and possessive by nature, but I also need them to be (or learn to be) nurturing. It's a fine line to write, especially when we don't want our hero to lose that delicious edge. I got carried away a bit with Jase at first and had to learn to dial him back while still highlighting his alpha tendencies. In the scene below, we see the sparks between the hero and heroine start to smolder…and yes, some of those tendencies emerge. Enjoy!!
Mixing business and pleasure reeked of trouble. But she needed the lease. She'd already sung to the man and told him an embarrassing story. How much worse could it get? It wasn't like he was asking her to spend the night in the Texas Chainsaw Massacre house.
"One date. Saturday night." She slammed the folder shut. "Then we talk business."
"Has anyone ever mentioned how good pissed-off looks on you?"
She shouldered her bag to hide the alternating shades of red flushing her face—she knew it. Things felt…heated. "If that's supposed to be an attempt at flirting, save it for the date, Mr. Lucas."
"Jase."
"You can be Jase on Saturday." She made for the nearest exit posthaste, wondering what exactly she'd agreed to.
As she reached for the knob or handle or whatever, one of those big weather-chapped hands splayed across the door. "What are you doing the rest of the week?"
She turned to face him and her body made electric contact with his. "I'm going out with the other landowners I'm negotiating with," she said, sucking in a breath and trying to melt into the door.
"Cute." Jase's little grin quickly faded. "I meant during the day."
"I'm working."
"On what?"
Okay, now she was getting pissed. "We haven't even been on our 'date'"—she hooked her fingers into quotation marks—"so I really don't see how that's any of your concern."
He stared at her for several heart-stopping seconds before answering.
"You always sing to men in the dark?" The softy spoken question took her aback. And maybe that was why she allowed his thumb to part her lips as she shook her head, speechless for once. "No? That's good. But I'm still going to be thinking about you changing a tire in sky-high shoes and a tight-ass skirt in front of someone other than me. So yeah," he whispered, "call me concerned."
The heaviness in her breasts and the prickling in her belly told her she liked what he'd just said. She shouldn't. It was inappropriate. It was crude. It was…way hotter than she'd like to admit. She slapped his hand away and summoned a sneer. "Concerned you're going to miss out on some action?"
"What the hell is that supposed to mean?"
"It means you're acting territorial over something that hasn't and never will happen between us."
"Territorial?" Jase's eyes darkened. "Yeah, this is my territory, despite half the oil field trompin' all over it. This town's changed in the last year, lots of trash coming and going. And I don't just mean roughnecks. A gorgeous girl with attitude and dimples walks into the middle of it? That's trouble. Trouble I don't want to deal with by getting a visit from a lawyer in a fancy car."
"You don't have to worry about that on my account," she ground out, perturbed at the level of attraction she felt over Jase's concern for her well-being. Her nipples, the traitors, had worked themselves into stiff peaks to accompany the blooming warmth between her legs. And it was complicating the hell out of things. She needed to distance herself. Immediately. "I've been doing this a long time. Get over yourself and find someone else to go all mad-dog over."
In a flash of movement, Jase pinned her wrists to the door, one on either side of her spinning head. She told herself she didn't like that either. But she'd never been a successful liar. "Let—"
He cut her off with a low growl. "Mad-dog?" He leaned closer, and those blue eyes travelled to her breathless chest before settling on her mouth. "Baby, you have no idea what I'll unleash on a man who messes with—" He stopped short, and an expression she hadn't seen before darkened his rugged features.
"With what?" she demanded.
"You're right," he said, "nothing's happened between us yet. But it will."
Excerpt. © Reprinted by permission. All rights reserved.

What do you want people to take away from reading this book?
I think one of the big messages here is never give up on the things that matter most in your life. Langston Hughes's "Harlem" was bouncing around in my head at the time I wrote this manuscript, and I agree with him. Deferring our dreams isn't only a waste of our talents, it can also be dangerous. And that is definitely true for both the hero and heroine in this book.
Thanks for blogging at HJ!
Giveaway:

$10 Amazon Gift Card
To enter Giveaway: Please complete the Rafflecopter form and Post a comment to this Q:

"Dark reads" are gaining more and more popularity. Although there are some unsavory activities going on at the Lucas Ranch, I wouldn't necessarily call Caught Up a dark read. I reserve that descriptor for the truly taboo. My question is this: How dark is too dark for you? As a reader, what are your deal-breakers?
Book Info:
Lonely and living on the road, lease negotiator Cassie Mitchum just wants to close an oil and gas deal on the Lucas property. That is until she actually meets Jason Lucas. The enigmatic, tatted-to-hell-and-back rig hand is like nothing Cassie has ever experienced but everything she's always fantasized about. The fact that he's being questioned about the murder of a neighboring landowner should be enough motivation for Cassie to keep a professional distance. But there's a stronger motivation pushing her deeper and deeper into Jason Lucas's seductive world. Cassie stands to earn a significant royalty override on the Lucas wells–a jackpot that could be her ticket out of the cutthroat oil and gas game for good.
Jase Lucas wants out too. He wants out of the decades-old land deal his dead father struck with an international smuggling ring. And Cassie Mitchum's lease offer might just be the key. The problem is, Cassie can't help sticking her pretty little nose where it doesn't belong, and in Jase's world, the price for opening the door to outsiders can sometimes be worse than death.
Surrounded by the corruption of land and power in the biggest oil and gas boom Texas has ever seen, Cassie and Jase must face his haunted past and the killer returned from it or risk losing everything they love…including each other.
Book Links:   Amazon | B&N | iTunes | kobo | Entangled |



Meet the Author: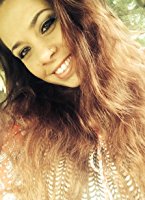 Rya Stone grew up in a ranching family along the beautiful Texas coast, where she still lives with her husband and three children. After earning a B.A. in English, she spent a decade in the oilfield. She now spends her days crafting stories full of protective, alpha heroes, smart, feisty heroines and sexy, suspenseful plots. Caught Up is her debut novel and the first book in the Roughneck Romance series.
Website | Facebook | Twitter | GoodReads |