Today it is my pleasure to Welcome author
Jennie Marts
to HJ!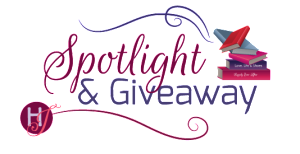 Hi Jennie and welcome to HJ! We're so excited to chat with you about your new release, Caught Up in a Cowboy!
Please share your favorite scene from Caught Up in a Cowboy: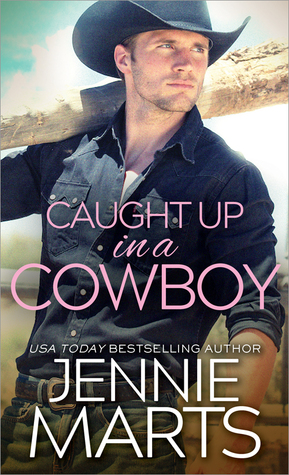 I get asked about my favorite scene a lot, and I love it and hate it because it's so fun to share a great scene I love from the book and at the same time, so hard to pick just one favorite. This time it was easy though. I have one hands-down favorite scene that I adore in this book—it's sexy and sweet and funny and romantic all rolled into one. It's probably one of my favorite scenes I've ever written.

Caught Up In a Cowboy is a story of second chances. Rockford James and Quinn Rivers had grown up on neighboring ranches and had been best friends then high school sweethearts. Until Rock got offered a chance to play for the NHL and left Quinn behind. Hurt and angry, she had a one-night stand and ended up pregnant. Nine years later, Rock comes home to recover from an injury and runs into Quinn while she's wearing a pirate outfit and riding a kid's bicycle down the dirt road leading to their ranches. He tells her he's tired of them fighting and wants his best friend back. She tentatively agrees, with a few conditions, one of them involving him wearing the other pirate outfit, but it's awfully hard for her to stay mad at the tall, muscled cowboy who can still charm the socks off her.

They start slowly, he asks her out on a date, he takes her and her son for ice cream, and finally one night in the dark, he steals a kiss.

This scenes happens later that night. It's midnight and Quinn is tossing and turning, unable to sleep, as she thinks about Rock and that kiss, and her cell phone buzzes with a text. I love the feel of this scene as I imagine Quinn huddled in the dark, pressed against her pillow, chewing a loose cuticle on her thumbnail, her heart pounding as she breathlessly watches the tiny screen waiting for Rock's next message. They aren't even in the same room, but the sexual tension is thick in the air and the suspense and excitement of watching the little dots cross the screen as she waits for the next text is sinfully delicious.

Here is a taste…
Her cell phone buzzed, and her heart leapt. Who the heck was texting her this late?
A text at midnight usually meant something was wrong. Or that Carolyn Parker, the PTA president and an insomniac workaholic, was sending out late-night reminders of what parents needed to bring to school for a bake sale or function.
But school was out for the summer.
She sat up in bed and reached for the phone, letting out a quick gasp as she saw the message was from Rock.
You still up? his message read.
She typed a response. Yep. Can't sleep.
Why not?
Thinking about stuff.
I can't sleep either. I'm thinking about you.
Her heart raced, and her fingers trembled as she held them above the keyboard. How should she respond to that? Be witty and make a sarcastic remark? Joke it off?
Be honest?
She tapped the keys and hit Send before she could think too much about it. I'm thinking about you too.
What are you thinking about me?
A grin curved her lips, and she settled back against her pillows. Just about how nice it's been to hang out with you the last week. And how much fun it's been.
I'm thinking about that kiss.
Oh my.
She didn't know what to say. She could feel the heat rushing to her cheeks and was glad he wasn't here to see it. Although he would love it.
And tease her relentlessly.
Before she could respond, another message popped in.
What are you wearing?
She laughed. Okay, this one she could handle. She glanced down at the thin tank top and cotton pajama shorts she had on. A long flannel nightgown and fuzzy socks.
Sounds hot. He followed his message with a winky-face emoticon.
It is. Smiley face. Seriously sexy. Winky face.
No, I mean it actually sounds hot. Too hot for summer.
She watched the blinking dots signaling he was still typing.
You should take it off.
Her breath caught. She swallowed as her mouth sud¬denly went dry.
She could imagine how those words would sound in Rock's deep voice, and a shimmer of heat ran down her back.
The only light in the room was from the phone's screen, and the dark made their conversation seem more intimate.
Clutching the phone, she waited as she watched the dots flashing again.
But leave the fuzzy socks on.
She let out a laugh, then covered her mouth, hoping she hadn't woken anyone up with her sharp burst of laughter.
Fuzzy socks are my downfall. I've always found them ridiculously sexy, his next message read.
Giggling, she typed back, I had no idea you had a fuzzy sock fetish. Send. I'll buy another pair.
Buy several. Winky face.
She squirmed in her bed, imagining the implications of several nights with Rock, with fuzzy socks or not.
They were making progress, getting more comfort¬able with each other. She liked it. She wanted more of it—wanted more of him. Whether it was the safety of being in her bedroom alone or the intimacy of talking to him in the dark while she lay in bed, she felt closer to him, more vulnerable, more willing to take a chance. I like playing around with you. I miss this, she typed.
I miss you.
The air suddenly felt thinner, and she sucked in her breath. I miss you too.
Feel like playing around some more?
What did you have in mind?
Just wondering if I were there, would you let me kiss you again?
Maybe. Send. Probably. Send. Yes.
Would you let me touch you?
His words sent a flurry of heat swirling in her belly. There were no flirty winky emoticons with that message.
Her fingers hesitated over the phone before typing out a single word. Yes.
She watched the screen, holding her breath as she waited for his next response.
Excerpt. © Reprinted by permission. All rights reserved.

Now you've got to get to get the book to see what happens next!

I truly had the best time writing this book and Rock, Quinn, and her son, Max are some of my favorite characters. Max is adorable and funny, and Rock is pure charm and masculinity wrapped up in one hot hockey-playing cowboy. This story goes from touching to funny to suspenseful and will hopefully have your heart pounding and your chest hurting as you root for this couple to find their happily ever after.

You'll also meet Rock's two other brothers, Mason and Colt, but that's another story, or two….


Thanks for blogging at HJ!
Giveaway:

Print copy of Caught Up in a Cowboy (Cowboys of Creedence) by Jennie Marts
To enter Giveaway: Please complete the Rafflecopter form and Post a comment to this Q:

One of the times Rock charms Quinn is by remembering her favorite flavor of ice cream. He's taken her and Max out for ice cream on a warm summer night—which are two of my favorite things, ice cream and summer nights. What's one of your favorite things about summer?
Book Info:
This cowboy plays to win
Rockford James was raised as a tried and true cowboy in a town crazy about ice hockey. Rock is as hot on the ice as he is on a horse, and the NHL snapped him up. Now, injuries have temporarily benched him. Body and pride wounded, he returns to his hometown ranch to find that a lot has changed. The one thing that hasn't? His feelings for high school sweetheart and girl-next-door Quinn Rivers.
Quinn had no choice but to get over Rock after he left. Teenaged and heartbroken, she had a rebound one night stand that ended in single motherhood. Now that Rock's back—and clamoring for a second chance—Quinn will do anything to avoid getting caught up in this oh-so-tempting cowboy…
Book Links:  Amazon | Barnes & Noble | iBooks | Kobo | IndieBound


Meet the Author: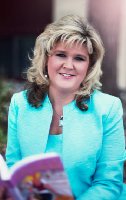 Jennie Marts is the USA Today bestselling author of award-winning books filled with love, laughter, and always a happily ever after. She is living her own happily ever after in the mountains of Colorado with her husband, two dogs, and a parakeet that loves to tweet to the oldies. She's addicted to Diet Coke, adores Cheetos, and believes you can't have too many books, shoes, or friends. Find her online at jenniemarts.com.
Website | Facebook | Twitter | GoodReads |