Today it is my pleasure to Welcome New York Times bestselling author
Jude Deveraux
to HJ!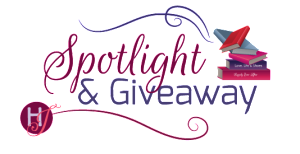 Hi Jude and welcome to HJ! We're so excited to chat with you about your new release, Change of Heart!
Please summarize the book a la Twitter style for the readers here: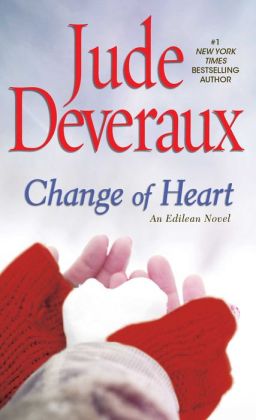 Change of Heart is about a boy and a girl, best friends, who connive to match his mother with a good man.
Later, the children are separated, but they meet again when they are adults. It takes some work, but they rediscover what made them best friends.
Please share the opening lines of this book:
"And get some bottles of champagne," Eli said as he put
his hands on the bar and bench pressed six reps with over two
hundred pounds.
His assistant, Jeff, tapped the note into his phone. "What
kind of champagne?"
As Eli sat up and wiped the sweat off his face, he gave
him a look.
"Right," Jeff said. "You have no idea. How about the kind
that has pretty flowers painted on the bottle?"
"Keep it up and I'll make you hold the boxing pads."
Please share a few Random facts about this book…
I wrote the first half of this book as a short story in 1994. My editor, Lauren McKenna at Pocket, asked if I'd like to make it into a novel. Yes!
I expanded the story of the parents and wrote a new story about the children as grown ups.
Please tell us a little about the characters in your book. As you wrote your protagonist was there anything about them that surprised you?
In the first half of the book, Eli is a nerdy little kid with big glasses and Chelsea is a very pretty girl. Since the second half is about them as adults, I had to think hard about how the years had affected them. Eli's mother married into a family that exercised strenuously. Chelsea had nearly been swallowed by the modeling world. It was surprising to see what they'd learned over the years.
What, in your mind, distinguishes this book from other books out there in the same genre?
I have no idea. I think that's a question for the readers. Humor, maybe? Complicated plots? Stories that make you feel that you know the people?
The First kiss…
He was looking at her. "Except that I never used to have
an almost overwhelming urge to kiss you." He lifted up to look out
the window. "He's looking at the trunk as though he's trying to
decide whether or not to open it."
Chelsea was still down on the seat. "What did you say?"
Eli slid back down. "He didn't open it." He looked back up.
"He's driving away. Mind if I follow him?"
Chelsea sat back up. "Of course not. What did you mean
that you want to kiss me?"
Eli was looking in his mirror and backing the car out. "Just
that. Primal instinct. Once I find out where he's going, I'll take
you to back to Edilean."
"I want to know more about the kissing."
"No one taught you how?"
Did any scene have you crying or laughing while writing it?
I love to write arguments.
"Now you get romantic? Now?!"
With a chuckle, Eli rolled off to lie beside her, but he didn't
let go of her hand. "Want to tell me why you're here?"
"Oh no, you don't," she said. "You're not going to turn this
around so you're the one who gets to ask the questions. Why are
you here? And why did you leave me sitting on the sofa with my
clothes half off? I could have murdered you."
"Since you've been here I've taken about twenty cold
showers. I think I could fill a bathtub with ice and step into it and
turn it all to steam."
"Really?" she asked, sounding interested.
If your book was optioned for a movie, what scene would you use for the audition of the main characters and why?
Any argument scene would do.
"The real reason for all this interest in Grace Ridgeway is
that he has the hots for her. Eli wants a woman who is chained to
the stove. One who'll wait at home for him, pop out umpteen
babies, and pack his suitcase."
"Better than wasting my life living in hotels like you do.
Aren't you worried that you're getting too old for those young
men?"
"You think I'm old?" she said, her voice low. In a quick
move, she put her hand at his neck and kissed him with the
passion that had been building inside her.
Eli drew her into his arms, his mouth opening over hers,
nearly devouring her.
If you could have given your characters one piece of advice before the opening pages of the book, what would it be and why?
To Miranda: Listen to Frank with your heart.
To Chelsea: Stop giving Eli such a hard time.
What are you currently working on? What other releases so you have planned for 2014?
I just finished a novel that retells Pride and Prejudice. It doesn't have a title yet.
In 2015, I have the last of the Nantucket Brides coming out.
Thanks for blogging at HJ!
Giveaway:

2 Print copies of Change of Heart
To enter Giveaway: Please complete the Rafflecopter form and Post a comment to this Q:

What is the best romance novel you read in 2014?
Excerpt
"Use all your spy techniques to get the owner of that little
dress shop on the corner downtown to open up and let you buy
that pink dress in the window."
"Chelsea," Eli said in a voice of great patience, "I can't do
something like that. My credentials don't —"
She moved so she was about nose to nose with him. In
her ultra high heels she was as tall as he was. "If you ever plan to
get me in bed again, if you have any hope of getting me to stay in
this one horse town, you will do this. Do you understand me?"
Eli started to speak, but Nolan grabbed his arm and pulled.
"One pink dress coming up. Need any shoes?"
The two men hurried out of the house and Chelsea looked
back at Grace. "Where's your drawer?"
Grace looked blank.
"Where's that drawer full of giveaway makeup,
moisturizers, whatever you've accumulated over the years?"
"Oh," Grace said. "That drawer. This way."
Book Info:
Two childhood playmates grow into more than just friends in #1 New York Times bestselling author Jude Deveraux's full-length romantic novel based on her short story of the same name.
In the hugely popular, New York Times bestseller A Holiday of Love, Jude Deveraux wrote a novella about two kids playing matchmakers—Eli and Chelsea, best friends who were determined to find true love for Eli's bighearted mother. But what happens when these ambitious children grow up? What exactly made Eli's mother, Miranda, fall in love with Frank all those years ago? And how does that affect their future together?
Eli and Chelsea lost touch with each other over the years, until Eli bought a house in his father's hometown of Edilean, Virginia, and invited Chelsea for a visit. She had her own life, and was certain that a childhood friendship couldn't be anything more, but she went nonetheless—and found herself quite unprepared for the changes she saw in Eli. And neither of them were prepared to run into a mystery, with a family that needed to be rescued. Now, just like when they were children, they must join together to straighten out a very big problem. The question is what happens after the mystery is solved; they are very different people—so can they stay together?
Combining love and passion with sweet, unexpected twists, and shedding new light on Miranda and Frank's relationship, Change of Heart is an unforgettable addition to Deveraux's classic bestselling novels.
Book Links:
Meet The Author: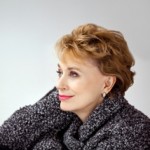 Jude Deveraux is the author of more than forty New York Times bestsellers, including Moonlight in the Morning, The Scent of Jasmine, Scarlet Nights, Days of Gold, Lavender Morning, Return to Summerhouse, and Secrets. To date, there are more than sixty million copies of her books in print worldwide. To learn more, visit JudeDeveraux.com.