Today it is my pleasure to Welcome debut romance author
Robin Gianna
to HJ!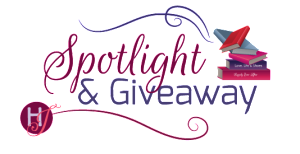 Hi Robin, welcome to HJ!
Could you tell us a bit about yourself and your journey to being a romance author?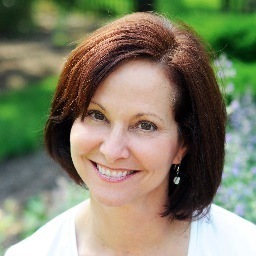 I've always loved reading and the written word, which is why I studied journalism in college. Journalism jobs, though, paid a pittance to inexperienced graduates and I ended up in the advertising industry, first in agencies then in ad sales for TV and radio. Eventually I stayed home with my three children and did a little very minor freelance non-fiction writing. Why it took so long for me to have my epiphany that I wanted to write romance fiction, I have no idea! Once I did, though, I naively thought I could write a good book then sell it, right? Uh, no. I laugh at myself now, because the learning curve was much greater than I thought, and the competition tough. It's also hard to treat writing as a job when you're not making money at it. If you don't treat it as a job, though, it never will be! Anyway, life got in the way a lot for a number of years but at the beginning of 2012, I finally decided to get serious and work hard to produce stories. I heard about the Harlequin Mills & Boon Medical Romance fast track, where you could submit just one chapter and a synopsis and get feedback in one month. I thought that sounded fun – my husband is a doctor, my critique partner is an ER doc, and I have numerous friends and relatives in medicine, so why not? I've soaked in a lot of medical knowledge by osmosis over the years! That summer I acquired an agent and submitted the full manuscript to the medical romance editors in December of that year.
Tell us about the 'CALL 'and how has your life changed since then?
I was at my son's track meet, and my daughter was also there, home from college, and my husband had been able to make it, too. It was super windy, and the crowd was cheering when my phone rang. It was my agent, Cori Deyoe of Three Seas Literary Agency. She teased me a little, acting like we'd gotten a rejection, until she told me the thrilling news that Harlequin Mills & Boon wanted to offer me a two-book contract. I was practically shrieking into the phone, and my husband and daughter could tell what was happening and were grinning from ear to ear. Problem was, between the wind and the crowd, I could barely hear Cori! So after I hung up, I feared I had misunderstood her. That somehow I'd gotten it all wrong, and I was afraid to tell anyone until I talked with her again 🙂 Happily, it really was a contract! So now I have no guilt thinking of writing as a job, because it truly is! I couldn't be happier. Deadlines are a powerful force for getting writing done, that's for sure! I've been offered another four-book contract since I turned in my second book, and am working on my third. Of course, with my debut being released January 1st, I have the promotional work now, too, for which I feel woefully inadequate, but I'm learning! It's all exactly what I've worked hard for, and it's worth every second of the self-doubt and pulling up of the bootstraps and perseverance it takes to get here.
What is your favorite trope to read, one you will never get tired of?
I'm a sucker for a reunion story! Love all of them. Former lovers forced together again, divorced couples remembering what they used to have together amid the baggage of their relationship, the boy/girl-next-door who is all grown up now and seen in a whole new way. And of course, the secret baby reunion stories 🙂
Let's talk about your newest release: Changed By His Son's Smile
If you had to summarize the book for the readers here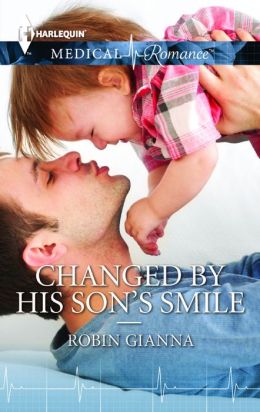 Chase Bowen is dedicated to his calling as a mission doctor in developing nations. He's stunned when his former lover shows up with a toddler in tow, and it quickly becomes obvious the boy is his! He turned down Dani's marriage proposal three years ago, because she wanted a family and he knew that was out of the question for him. Now that he knows about his son, he's determined to accept Dani's proposal, but she says it's too late. The last thing she would ever want is for her son to know his father would consider him a mistake, which is why she left before. When their passion for one another is rekindled, Dani feels confused – Chase insists their son belongs in the States, while he still must do his mission work. Is there any way to make a long-distance marriage work for them and for their son?
Please tell us about the characters in your book?
As the son of mission physicians, Dr. Chase Bowen grew up living in mission hospitals around the world. He knows children don't belong in the countries he works because it's just too dangerous. Chase believed he had no choice but to turn down Dani's proposal to marry and have a family together, despite how much it hurt saying goodbye. Now he wants to say "yes," but his own family tragedy makes him insist Drew live in the States. Chase is hard-working and driven, and does everything he can to convince Dani they should be together, even living apart.
Dani is a pediatrician who enjoys both helping children in her practice in the States and abroad. Her own father made it clear he'd rather she'd never been born, and she'd determined that her own son will never feel that way. Wouldn't he feel he wasn't important to his dad if he only sees him a few months a year? She can't risk her son's heart – or her own – by getting involved with Chase again.
What scene did you have most fun writing? why?
It was fun writing a scene where Chase decides to enlist his parents, who are living in Senegal, to meet their grandson and hopefully guilt Dani into marrying him. But it doesn't go quite as he expects:
"All I want is for the three of us to be a family, and I'm sure you'd agree that's the best thing for Drew. But Dani's being difficult." Chase rocked back on his heels, his hands in his jeans pockets. "It's hard to believe, since any woman would be lucky to put my ring on her finger, right Mom?"
That smile continued to play about his lips. He'd always been good at that delicate combination of joking humor while making a very serious point.
Dani looked at Evelyn, figuring that, as his mother, she doubtless agreed he was an awesome catch for any woman.
"Dr. Bowen, I—" Dani began, not even sure what she was going to say.
"Please, call me Evelyn." She reached to squeeze Dani's arm. "Pay no attention to Chase's heavy-handed attempts at manipulation. I'm surprised, really, at his clumsiness. From the time he was little, he could get whatever he wanted without anyone even knowing he was leading them there."
Astonished at his mother's words, Dani was also more than amused at the surprised and outraged expression on Chase's face.
"What the hell?" He folded his arms across his chest. "You don't think Dani should marry me? What about Drew? What about us being a family?"
"Don't drag your father and me into this." His mother held up her hand. "Obviously, there's some reason you didn't even know about Drew until now. While we'd love to welcome Dani as our daughter-in-law, you two will have to figure all this out on your own. So long as I get to play doting grandmother to our darling baby, I'm happy."
Phil chuckled. "And I have a feeling that 'doting' will be an understatement."
Evelyn grasped Phil's hand and they walked over to stand on either side of Drew, forming a bridge with their arms. "Drive through the tunnel, engineer Andrew. But watch out, there might be a landslide and it could collapse on you," Phil said.
Drew shrieked in delight as he drove around their legs and through the 'tunnel,' ending up trapped as their arms surrounded him.
As she watched them, Dani's heart filled with how lovely Chase's parents were and how lucky Drew was that they wanted to be a part of his life, even though their time together would doubtless be infrequent.
"I can't believe this," Chase said.
She looked at his disgusted scowl, and knew he wasn't talking about his parents' game with Drew. "Is this finally the proof you need that you should get over the unpleasant controlling streak you have? Even your mother thinks so."
"She didn't say I'm controlling. And I'm not."
He stepped close and she was glad his parents were here. Surely Chase wouldn't touch her and kiss her and make her feel all weak and out-of-control while they were around.
"But convincing?" His mouth came close to her ear, and he smelled so good, like fresh soap and aftershave and him, that it was all she could do not to turn her head for a kiss, anyway. "Convincing you will be a pleasure."
What scene was the hardest to write? Why?
There is a medical scene that is based on a true event when my husband was working in Benin some years ago. The photo he has of this boy is powerful and heartbreaking. Here's how the scene begins:
Through the doorway, the sun glowed low in the sky and the tall man walking in seemed to bring a sweep of muggy heat along with him. He wore a cylinder-shaped striped hat and a bright and colorful tunic completely at odds with the grim exhaustion etched on his face. A boy of about fourteen followed him. Nearly expressionless except for his deeply somber eyes, he had an equally bright fabric wrapped around his shoulders and arms like a cape.
Chase stepped over to them and spoke to the man, who turned to the boy with a single nod. Like an unveiling, the child slipped the fabric from his arms.
Dani breath stopped and she stared in disbelief. She'd thought Apollo had a terrible injury? This was something straight out of a horror movie.
Two, long, bare bones stuck out below the child's elbow from what was left of his arm. His neurovascular bundle of flesh, nerves and veins hung down around them, with the skin black and mummified.
Dani could hardly believe what she was seeing. Her chest constricted at what unimaginable pain the boy had to have suffered over what must have been weeks, or even longer. Clearly, his hand had completely rotted off and left behind what they were staring at.
Dani lifted her gaze to Chase. His expression was carefully neutral as he asked questions of the father and the boy. But his dark eyes held a grave despair.
Who would you cast in the role of your characters if your book was optioned for a movie?
This is a fun question! I think Bradley Cooper would be wonderful in the role. He's good-looking without having that perfect-face look some stars have. And he's got a buff body! Dani comments that Chase is a 'fitness nut' and his work-outs are a small element in the story. As for Dani, I think Blake Lively would be good in the part!
What are you currently working on? What other releases so you have planned for 2013 into 2014?
I'm pleased to say that my next book, titled The Last Temptation of Dr. Dalton, will come out in April. This story features another sexy mission doctor readers will meet as a secondary character in Changed By His Son's Smile, and a spunky heroine who runs the hospital Dr. Dalton is scheduled to work at for just few days. Except things don't go quite as planned! 🙂 I decided to set this story in Liberia, and was fascinated by all I learned about the history and culture of that country as I researched it. I was also appalled and saddened at how horrific the civil wars were there and how they devastated the country and its people not very many years ago. I hope readers will enjoy learning a bit about Liberia as much I did while writing it.
My current work-in-progress features Kaitlyn who just finished medical school and is feeling inadequate on her first day as an intern. To add to her nerves, the attending physician who will be teaching the surgical rotation for the next month is none other than her brother's best friend and partner, Alec, whom she had a crush on as a teen and hasn't seen in ten years. Will she show him she has halfway decent skills as a new doctor, or goof things up and embarrass herself instead? Alec is a rather serious surgeon who is astonished to find his partner's little sister is on his teaching rotation for the month, and also amazed that she's grown into a beautiful and vivacious woman. But of course she's off-limits, both because she's his student, and because she's practically like his own sister. Isn't she?
Thanks for blogging at HJ!
Giveaway:

I'll be giving away a tote bag with a print copy of Changed By His Son's Smile
To enter Giveaway: Please complete the Rafflecopter form and Post a comment to this Q:

Do you enjoy reading stories in exotic locations you'll probably never visit, and learn something about them? Or do you prefer stories set in familiar places?
Except
Feminine laughter froze Chase in mid-step. A bubbly, joyous sound so distinctive, so familiar, so rapturous that his breath caught, knowing it couldn't be her. Knowing he shouldn't want it to be her. Knowing that he'd blown it all to hell when he'd last seen her anyway.
Without intent or permission, his feet headed toward the sound and the headlights of the dusty Land Rover. Shadowy figures stood next to it, and he could see Trent taking the new arrival's bulky shoulder bag from her. Spud was obviously introducing the two, with Trent giving her his usual too-familiar embrace.
Chase had to fight the sudden urge to run forward, yank Trent loose, and tell him to keep his hands off.
He hadn't needed to see the curly blonde halo glowing in the twilight to know it was her. To see that beautiful, crazy hair pulled into the messy ponytail that was so right for the woman who owned it. A visual representation of impulsive, exuberant, unforgettable Danielle Sheridan.
Chase stared at her across the short expanse of earth, his heart beating erratically as though he'd suddenly developed atrial fibrillation.
He'd always figured they'd run into one another again someday on some job somewhere in the world. But he hadn't figured on it stopping his heart and shortening his breath. Three years was a long time. Too long to still be affected this way, and he didn't want to think about what that meant.
She was dressed in her usual garb—khaki shorts that showed off her toned legs and a slim-fitting green T-shirt that didn't attempt to hide her slender curves. In the process of positioning another bag on her shoulder, it seemed she felt his gaze and lifted her head. Their eyes met, and the vibrant, iridescent blue of hers shone through the near-darkness, stabbing straight into his gut.
Her big smile faded and her expression froze. A look flickered across her face that didn't seem to be just a reflection of what he was feeling. The feeling that it would've been better if they hadn't been stuck working together again. Bringing back memories of hot passion and cold goodbyes.
No, it was more than that. The same shock he felt was accompanied by very obvious dismay. Horror, even. No happy reunion happening here, he guessed. Obviously, the way they'd parted three years ago had not left her with warm and fuzzy feelings toward him. Or even cool and aloof ones.
"Chase! Come meet your new cohort in crime," Spud said.
He moved closer to the car on legs suddenly gone leaden. Dani's heart-shaped face wore an expression of near panic. She bent down to peer into the back seat of the Land Rover then bobbed back up, their eyes meeting again.
"Danielle, this is Dr. Chase Bowen," Spud said as he heaved her duffle. "Chase, Dr. Danielle Sheridan."
"Dani and I have met," Chase said. And wasn't that an absurd understatement? They'd worked together for over a year in Honduras. The same year they'd made love nearly every day within warm waterfalls. On green mountain meadows. In sagging bunk beds.
The year Dani told him she wanted to make it permanent, to have a family with him. For very good reasons, a family couldn't happen for Chase, and he'd told her so. The next day, she'd left the compound.
All those intense and mixed-up memories hung in the air between them, strangely intimate despite the presence of Trent and Spud. Suddenly in motion, she surprised him by moving fast, stepping around the hood of the car in a near-jog, straight toward him, thrusting her hand into his in a brusque, not very Dani-like way.
"Chase. It's been a while. How've you been?"
Author Bio
After completing a degree in journalism, working in the advertising industry, then becoming a stay-at-home mom, Robin Gianna had what she calls her awakening. She decided she wanted to write the romance novels she'd loved since her teens, and embarked on that quest.
Robin loves pushing her characters toward their own happily-ever-afters. When she's not writing, Robin's life is filled with a happily messy kitchen, a needy garden, a wonderful husband, three great kids, a drooling bulldog and one grouchy Siamese cat. Website | Facebook | Twitter |