Today it is my pleasure to Welcome romance author
Megan Erickson
to HJ!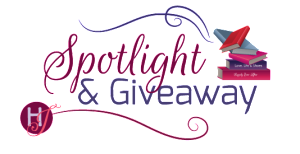 Hi Megan and welcome to HJ! We're so excited to chat with you about your new release, Changing His Game!
Tell us about the book with this fun little challenge using the title of the book: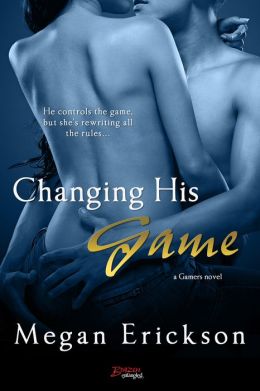 Can make you blush
Has way too many computer puns
Austin has a dirty mouth
Not for the sexually faint of heart
Gamers galore!
Includes cosplay sex!
Nerdy nerd-fest. The hero, the dialogue… nerd-fest!
Goals, Marley has 'em!

Has emails that will make you giggle
Is guaranteed to keep you up reading to see what Austin will say next
Sibling banter

Gaming foreplay… yeah I made that up
Ambidextrous hero? This book has it.
Marley likes her Tumblr as dirty as her men
Easily one of the most fun books I've ever written!

Please share the opening line of this book:
Marley Lake hated the spinning rainbow wheel.

Of course, she was all for rainbows. Her favorite show as a kid was Rainbow Brite. She even tried to color her cat's tail with Kool-Aid and draw a star on his forehead with markers to make him look like Starlite.
Please share a few Fun facts about this book…
I wrote this book based off of an Entangled Brazen dirty-talking submission call. And I had so much fun writing it.
I had the idea for the opening scene, where the hero and heroine discuss the spinning rainbow wheel aka beach ball, based on a conversation with my husband about my Mac.
I made up the video game, Aric's Revenge, that is talked about in Changing His Game, and included dragons in this game because I'm a Game of Thrones fan.
This book is so nerdy, and I hope readers find it different!
I love Chad, Marley's brother, and sibling relationships are some of my favorite to write!
Was there a scene in this book that was harder to write than others?
The first time Marley and Austin are intimate, they are in a movie theater lobby. I thoroughly enjoyed writing this scene, but it was difficult in that they don't know much about each other, but they had an idea that they might be sexually compatible (that's not a sexy term). I wanted to show that while Austin liked to be in control, he was still very aware of Marley consenting. He didn't want to force anything on her.
Excerpt:
He raised his right hand slowly, waiting to see if she'd flinch, but she didn't. She only stared back at him with those beautiful almond-shaped eyes. He wrapped four fingers around the back of her neck, starting with his pinky and then the rest in succession, like a scale on piano keys. At his touch, she sucked in a breath, the skin of her neck pebbling with goose bumps. He wanted to latch onto it, lave the skin with his tongue until it was smooth again.

He settled his thumb into the hollow of her throat, feeling the pulse beat there and then laid his palm flat on her collarbone.

The flush on her face deepened, her eyes glazed, and her breath escaped between her parted lips in gasps.

He caressed her skin with his thumb. "You like my hand at your throat?"

She didn't answer and doubt crept over him. Maybe he'd misinterpreted, maybe—

"Yes."

The answer was so soft, so barely spoken, that he thought maybe he hadn't heard it. He needed more.

"Say it." His voice was hard, flinty, like the striking of a match.

Her eyelids, which had sunk, fluttered open. "What?"

"Say the words."

A longer pause, but he was more confident this time, because her body was pliant under his hand.

And when her voice came, it was everything he'd thought it would be. "Yes, I like your hand at my throat."

That was really all he needed. Moving fast, he turned her so that her back was against the wall in the alcove, his body blocking her from view even though no one could see them unless they purposely meant to be there.

Her hands flew to his biceps and rested there. He waited, wanting to give her time to say no, to stop him if he made her uncomfortable. One word and he'd back away, even if it would feel like peeling his skin off.

And then, with her eyes directly on his, she dropped her arms and laid her palms flat on the wall.

The sight of Marley, submitting to his control, her full breasts and hips on display under a thin dress, had his cock swelling and lengthening in his jeans.
What do you want people to take away from reading this book?
I hope people have fun. I hope Austin makes them swoon. I hope they find Marley refreshing, in that she has specific sexual desires and doesn't apologize for them.
Thanks for blogging at HJ!
Giveaway:

I'll give away a $10 Amazon giftcard
To enter Giveaway: Please complete the Rafflecopter form and Post a comment to this Q:

What do you find sexy about nerdy men? Why?
Book Info:
He controls the game, but she's rewriting all the rules…

Marley Lake is no stranger to awkwardness, but getting caught watching a dirty GIF by the company's hot new IT guy exceeds even her standards. That is, until she realizes he's as turned on by it as she is. But with a big promotion on the line, she refuses to let her current dry spell be her downfall. Maybe.

Austin Rivers has no business lusting after the irresistible editor of Gamers Magazine. He's a secret partner in the business—and technically Marley's boss. One look at that GIF, though, and he's ready to install a whole lot more than just software…as long as she never finds out who he really is.

But reality's not as virtual as it seems, and when Austin's identity jeopardizes Marley's promotion, he has to change his game or risk losing the only woman with the cheat code to his heart.
Book Links:

Meet the Author: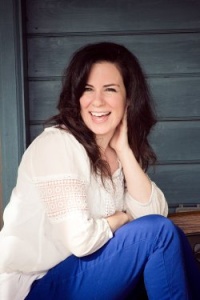 Megan worked as a journalist covering real-life dramas before she decided she liked writing her own endings better and switched to fiction. 

She lives in Pennsylvania with her husband, two kids and two cats. When she's not tapping away on her laptop, she's probably listening to the characters in her head who won't stop talking.
Newsletter: http://meganerickson.org/newsletter/
Website | Facebook | Twitter |