Today it is my pleasure to Welcome author
Kylie Scott
to HJ!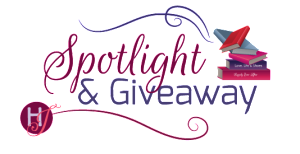 Hi Kylie and welcome to HJ! We're so excited to chat with you about your new release, Chaser!

Thank you very much for letting me visit!

Please summarize the book for the readers here: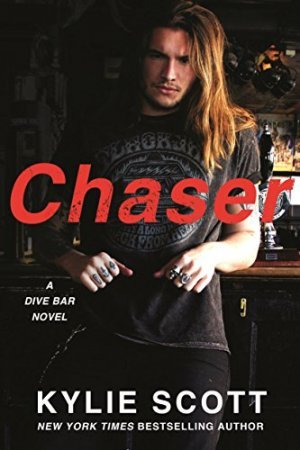 "Chaser" is about man who's been cruising through life finally waking up to effect his attitude has on the people around him, rethinking things, and stepping up to his responsibilities. Along the way, he meets the woman of his dreams who is a single mom with no time for his bull.

Please share the opening lines of this book:
"Face it, Eric. You're a fuckboy."
I turned away from the shapely ass I'd been checking out, and frowned. "Jesus, Nell. That's a bit harsh, don't you think?"
"No, not really," she said, smoothing a loving hand over her small baby belly.
Please share a few Fun facts about this book…
It's the first book I've written involving a single mom and her newborn.
Eric's, the hero's, lack of self-awareness was a lot of fun to write.
The Stage Dive crew drop by to say hello.
Please tell us a little about the characters in your book. As you wrote your protagonist was there anything about them that surprised you?
He reminded me how easy it is to just bumble along in life, not taking any real responsibility for the direction you're going in. Also how your friends and family can help to shape you.
If your book was optioned for a movie, what scene would you use for the audition of the main characters and why?
The first scene. I think it sets the tone nicely:
Drinks ready, I stepped out from behind the bar. Only weirdly enough, Nell was suddenly rushing out of the kitchen.
"Jean, is that you?" she called. "My god! Why didn't you tell me you'd arrived?"
I froze. How the hell did they know each other? This was not good.
"You looked busy, I figured I'd wait." Jean glowed, happy as anything. Her smile dial had just hit eleven.
Nell waited in front of the table as my-still-maybe-but-perhaps-now-possibly-not future girlfriend got to her feet. Next came lots of hugging and happy feminine squealing noises. Damn. Wonder if Nell told her anything about me? Maybe this situation could still be salvaged.
"I'm so glad you moved to town," said Nell. "This is going to be great."
"I hope so." Jean sighed.
"It will be. You'll see. A whole fresh new start."
Then the two women separated, giving me a perfect profile of Nell's baby bump. But way worse was Jean's matching one. The woman was pregnant. Very much so. The martini glass slipped from my numb fingers, smashing when it hit the hard floor.
"Holy shit," I mumbled to no one.
What do you want people to take away from reading this book?
The same thing I want with all of my books, for them to have smiled and enjoyed the ride.
What are you currently working on? What other releases do you have planned for 2017?
I'm currently working on a book for a late release this year. I also have "It Seemed Like a Good Idea at the Time" coming out in June and "Strong: A Stage Dive Novella" in September.

Thanks for blogging at HJ!
Giveaway:

Print copies of the Dive bar series which is signed copies of "Dirty", "Twist", and "Chaser".
To enter Giveaway: Please complete the Rafflecopter form and Post a comment to this Q:

What are you favourite baby names?
Excerpt from Chaser:
Snow drifted down as it had been doing on and off for the last week or so. I shoved my hands into the pockets of my leather jacket, hunching down to protect myself against the cold. Keys jangled, hitting the pavement. Someone standing down the street a little started swearing up a storm.
"Jean, that you?"
Bundled up in gloves, scarf, woolen hat, and a thick jacket, she stood beside her SUV, glaring at the offending key fob lying on the ground. With her belly plus all of that padding, her chances of easily retrieving it had to be nil to none.
"Let me." I jogged down and picked them up, handing them back to her.
"Thank you."
"Everything okay?"
Her face looked pale and drawn in the street lighting, her hand rubbing at her lower back. "Yeah."
"Yeah as in no?"
She started to smile, then winced. "I've had this pain in my back all day and it's getting worse. Think I might go get checked out just in case."
My blood turned to ice.
"Don't freak," she chided. "It's probably nothing."
"If it was nothing, you wouldn't look so worried and you sure as hell wouldn't be out here at this time of night."
"It's too early for it to be anything. I've still got over three weeks to go."
I held out my hand. "Give me the keys. I'll drive you."
"That's nice of you, but not necessary. You've been working all night; you're tired. Go to bed." She pressed the button, unlocking the doors. "I can drive myself."
"If you're in enough pain to need to go see a doctor, then you're in too much pain to drive. I'm taking you."
"Eric . . ."
"Remind me again how much experience you have driving in fresh snow?" I asked as the white stuff drifted down around us. If it wasn't for the stressful occasion, it probably would have looked pretty on the stray hairs spilling out from beneath Jean's hat. "Because you get this kind of weather all the time in Florida, right?"
"Ha-ha."
I just looked at her.
"I've got my bag of kitty litter and a little shovel in the back," she said. "I'll be fine."
"Eight months pregnant and you're going to push yourself out of a snow bank?" I started rubbing at my chest because no shit, the woman was giving me a heart attack. "Please let me take you, Jean. I'm not going to be able to sleep worrying about you otherwise."
She still hesitated.
"Please."
After a heavy sigh she handed over the keys. "I hate it when you're right."
"Really?" I frowned at her words. "When have I been right before?"
Excerpt. © Reprinted by permission. All rights reserved.


Book Info:
Love isn't always NEAT…
Bartender and all round bad boy, Eric Collins, has come to a crossroads. It's time to take life seriously and maybe even attempt to settle down. If only the person he was hoping to settle down with didn't turn out to be pregnant.
Starting over in a small town, Jean is determined to turn her wild lifestyle around and be the kind of mother she always wished she'd had. Since local bar owner and all round hottie, Eric, is now determined to steer clear of her pregnant self, it should be easy. When she goes into labor during a snowstorm and her car slides on some ice, however, it's Eric who comes to the rescue.
There seems to be a bond between them now, but is it enough? And can Eric give up his manwhore ways to be the man Jean needs?
Book Links: Book Links: Amazon | B&N | iTunes | kobo | BAM |


Meet the Author: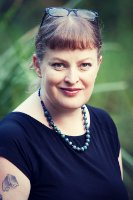 Kylie is a New York Times and USA Today best-selling author. She was voted Australian Romance Writer of the year, 2013 & 2014, by the Australian Romance Writer's Association and her books have been translated into thirteen different languages. She is a long time fan of romance, rock music, and B-grade horror films. Based in Queensland, Australia with her two children and husband, she reads, writes and never dithers around on the internet.
Website | Facebook | Twitter | Instagram |