Today it is my pleasure to Welcome author
Susan Sands
to HJ!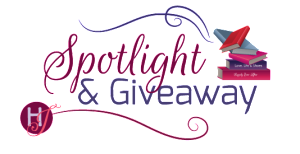 Hi Susan and welcome to HJ! We're so excited to chat with you about your new release, Christmas, Alabama

!


Hi Everyone! I'm thrilled to be here today!

Please summarize the book for the readers here: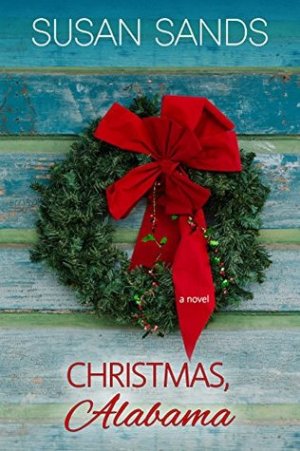 Rachel is happy to finally be settled where her mother and sister live. Small-town life is starting to grow on her, and she's making plans to open her own photography studio.
Nick has been promised his dream job as the head of the trauma department in a big Atlanta hospital by his employer, but he must work six weeks filling in at the emergency room and doing general surgery in Ministry while they're short staffed.
Rachel doesn't expect a new next-door neighbor in the top floor of the historic home where she rents one of the two apartments. Nick moves in and highly disturbs her peace of mind.
As the town prepares for its annual Christmas festivities, Rachel and Nick give in to their attraction to each other even though they know Nick's time in MInistry is temporary. But some things are meant to be…
Amidst an unexpected Alabama stow storm, Christmas comes in unexpected ways to Ministry and the people who live there…

What's your favorite line(s) from the book?:
Thanksgiving dinner with a guest:
"Junior did a fine job on my kitties," Mrs. Wiggins piped up. "They are still so life-like, you'd never know they passed three and four years ago. I carry them into my bedroom at night so it feels like I've got everyone with me when I fall asleep." The old woman's smile showed no comprehension of anything amiss in her words.

"Well, lovely lady, I'm thrilled I could make your loved ones continue to bring such happiness," Junior said.

Nick's mother would have fallen face-first into her gumbo by now from the shocking conversation.
Susan Sands. Christmas, Alabama (Kindle Locations 566-568). The Tule Publishing Group, LLC.

When you sat down to start this book, what was the biggest challenge you faced? What were you most excited about?
I wanted to include many of the characters in the past Alabama books without complicating the story to the point where it wouldn't stand alone. My books are all connected but can be read out of order. I hope I've succeeded.
I was most excited about portraying Ministry and its characters in a full-out Christmas setting. If you've read any of my books, you know these folks don't do things in half measures. They do pageants, rent snow blowers in the South, put on parades, bake-offs, Jingle Jog 5k runs, tours of homes, and bring in a Christmas tree to rival the one outside Rockefeller Center. You get the picture. There's whimsy along with the serious. The word "fizzy" was thrown out by the publisher. It was a fun challenge.
Please tell us a little about the characters in your book. As you wrote your protagonist was there anything about them that surprised you?
My female protagonist, Rachel, still stuggles with trusting others, especially men. Her father wrecked the family by cheating on their mother, lying to them all, and landing in prison after a highly publicized trial. She figures if her own father wasn't trustworthy, then what man could be? So, meeting Matthew while still licking her wounds from all that doesn't bode well for a blossoming relationship.
Nick has some family baggage of his own, and isn't too far out of a relationship that ended badly. He isn't looking for love in this small town, so his reaction to Rachel comes as quite a surprise.
Both of the protagonists in the story are good people, but the timing and situation couldn't be worse. I think it was surprising how quickly Nick fell in love with the small town. Even I didn't expect that.
What have you learned about your own writing process/you as an author while writing this book?
LOL! I wrote this Christmas story in the heat of a Georgia summer. So, I had to crank up the AC and put on some holiday tunes! It was hard to keep the Christmas spirit during the writing process so this story would reflect the authenticity of the season.

The First kiss…
He lightly leaned forward and tentatively kissed her, tasting her lips for a brief instant. She didn't resist. In fact, she surprised him by reaching out, and pulling his face toward her a second time. The pressure of their lips wasn't so light then, and out of nowhere, as if a magnet had switched on, their bodies were instantly touching: legs, hips, chest, and lips.
Rachel sighed and pressed against him, and then she kissed him again. "This is such a bad idea."
Susan Sands. Christmas, Alabama (Kindle Locations 1238-1242). The Tule Publishing Group, LLC.

Did any scene have you crying or laughing (or blushing) while writing it?
She pressed herself into his body and felt his response, and heard him groan. "Ah, you're killing me."
"Good. Because I want this," she whispered in his ear.
"Are you sure?" he seemed surprised.
"I need this." She slipped her hands under his T-shirt. He cupped her rear with his hand and pressed her closer.
"You feel so amazing. But I don't want to do anything you'll regret."
She moaned. "No regrets. We're full grown adults." She pulled at his shirt.
"Yes, we are, thank God." He lifted his shirt over his head at her bidding.
"I've been dying to see what was under the scrubs," Rachel whispered.
Susan Sands. Christmas, Alabama (Kindle Locations 1744-1750). The Tule Publishing Group, LLC.

If your book was optioned for a movie, what scene would you use for the audition of the main characters?
This is how Nick is introduced to the world he's thrust into. The Laroux family, with its chaos, love, kids, animals, food, and some wildly inappropriate dinner conversation grab him from the start.
"When Nick arrived at The Evangeline House, it sounded through the heavy old mahogany door as if a party was in full swing. He rang the bell, but no one answered. He knocked hard. No answer. So, figuring he would be out here all day otherwise, he opened the door slowly. The scene that greeted him was a brand of chaos he'd not expected at such a grand establishment. Amidst the lush fall décor, there were children running amok— and animals— two big dogs being terrorized by a large furry cat, if his eyes didn't deceive him. And then there were adults, who behaved as if none of this were occurring right under their noses, and feet. He counted at least three, no four gorgeous pregnant women, including Sabine Laroux, and a couple babies in arms. What a menagerie.
"Oh, there you are. Happy Thanksgiving." Sabine caught sight of him standing there, likely with his mouth open in shock, and possibly horror. She excused herself from speaking with a young African American woman who was also smiling and very pregnant.
He plastered a smile on his face and returned her hug as a greeting, remembering he was holding a bottle of wine and a large mixed bouquet of flowers. He'd stopped by the market after his shift yesterday and fought the crowd who were snapping up all the last-minute items for today's festivities. "Happy Thanksgiving. These are for the hostess," he said. The much-spoken-about Maureen Laroux must be around here someplace.
Susan Sands. Christmas, Alabama (Kindle Locations 452-455). The Tule Publishing Group, LLC.

Readers should read this book….
because it's so much fun!! There's something for everyone. Family. Humor. Friendship. Romance. Suspense. Zany Southern characters. Christmas!!

What are you currently working on? What are your up-coming releases?
I'm revising something! I'm writing something! I'm working on a super-secret project. TBA!!
Thanks for blogging at HJ!
Giveaway:

$25 Amazon Gift Card and signed print copy of Christmas, Alabama (US Only).
To enter Giveaway: Please complete the Rafflecopter form and Post a comment to this Q:

Have you ever been in a parade? Twirler? Band? Ridden on a float? Back of a convertible and waved to the crowd?
Excerpt from Christmas, Alabama:
Rachel Prudhomme absorbed more truth through the lens of her camera than words, true or not, could speak. Eyes didn't lie. Expressions caught off guard didn't lie. The bride wore an exquisite white, off-the-shoulder beaded gown, and the groom, a sharply-tailored black tux. Their smiles were radiant. The wedding party smiled, and their families, despite a few obvious squabbles, smiled too.

But something was off. It wasn't obvious, and Rachel might have missed it had she not zoomed in on her subjects— the bride and groom— through the viewfinder. They weren't the dreamy, happy couple they appeared to be. There was a tightness around the eyes and mouth of the groom. A sadness behind the smile of the bride. Yet, everyone was participating in this expensive and very public lie, and all were smiling their way through the photos and poses. Or maybe it wasn't quite a lie, but more of an imbalance.

Vows were made and cake was cut amidst the flowers and music. The band played and the guests danced. Maybe nobody knew anything was amiss, or if they did, pretended they didn't. Rachel had learned the hard way that this was none of her concern. Maybe they'd had a fight over the cost of the wedding, or the destination of the honeymoon. Or, perhaps he'd waited too
long to propose.

Whatever was at play here, weddings brought out the stress and inner beast in everyone, all while they smiled and played the parts of the happiest people on the planet for their families and friends. The photos were the key to remembrance. This was a Thanksgiving wedding. The food was heavy, harvest fare. The flowers were deep shades of crimson, linen and champagne, and golds. The greenery was heavy and dark. The autumnal tones, spicy cinnamon candles, combined with the cool temperature outside set the stage for rich, lasting memories.

So, Rachel would do her job to cement the memories for this couple, hopefully, a lifetime's worth. The stress, the fight, or whatever had happened prior to the ceremony wouldn't carry through when they looked at their wedding photos in ten years if Rachel did her job well. The photos made the re-remembering pure perfection.

"Hey, Rach, could we get a shot of Grandma Jean with the garter on her leg?" the bride asked, her smile bright. The alcohol was clearly doing its job now.

"Sure." Rachel followed the bride to where the elderly lady was perched on the best man's knee, skirt hiked. "Okay, Grandma Jean. Show us some leg!"
Susan Sands. Christmas, Alabama (Kindle Locations 52-55). The Tule Publishing Group, LLC.


Book Info:
Photographer Rachel Prudhomme has finally settled in Ministry, Alabama. Sure, the pace is slower, and she's had her heart blessed more times than she can count, but putting down roots where her family is feels right, if only the town's new doctor and now neighbor weren't so hot. How can she keep her vow to steer clear of men when he keeps sauntering across her path?
Meet the Author: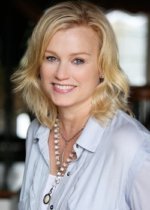 Susan Sands grew up in a tiny Southern town in Northwest Louisiana near the Texas border. She graduated with a degree from Northwestern State University in Natchitoches, Louisiana.
Her characters and setting are pulled from those very Southern, small towns and open spaces, where the air is clean and the words are often spoken with more syllables than necessary.
Susan has three grown children and lives with her dentist husband in Johns Creek, GA. She is a member of the Georgia Romance Writers and the Romance Writers of America, the Atlanta Writer's Club, and the Broadleaf Writers Association. She participates in book festivals, book clubs, and writer's conferences around the South. She is the recipient of the 2017 Georgia Author of the Year award for romance.
Website | Facebook | Twitter |