Today it is my pleasure to Welcome romance author
Rachel Brimble
to HJ!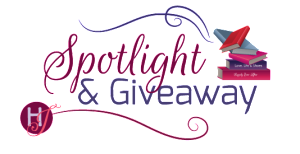 Hi Rachel and welcome to HJ! We're so excited to chat with you about your new release, Christmas At The Cove!
So happy to be here! Looking forward to chatting with your visitors 🙂
Please summarize the book for the readers here: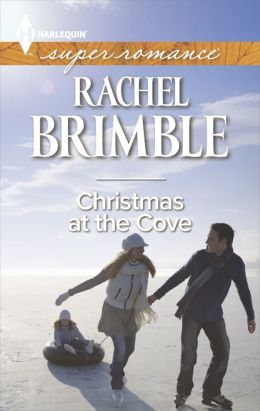 Christmas At The Cove is the fourth book in my Harlequin Superromance Templeton Cove series (all the books can be read stand-alone). This is a festive reunion story between long-time Templeton resident, Scott Walker and a past visitor, Carrie Jameson, who returns a few days before Christmas with some unexpected news…
Please share the opening line of this book:
Three Years Before

The door of The Coast Inn swung open and Carrie looked up from her shot at the pool table. The stranger in the doorway was tall and broad, his face in shadow as the freak summer downpour flowed in torrents behind him. She straightened, inexplicable tension lifting the hairs at the back of her neck.
Please share a few Random facts about this book…
1) Templeton is a fictional UK seaside town inspired by Torquay & Ilfracombe
2) Scott & Carrie were inspired by pics of Joe Manganiello (True Blood) and country singer, Carrie Underwood
3) The ice-rink scene was an added extra that I thought of during final revisions!
Please tell us a little about the characters in your book. As you wrote your protagonist was there anything about them that surprised you?
My characters always surprise me! I am more plotter than pantser and usually have a good idea of my characters and story before I start to actually write. Having said that, the characters tend to take on a life of their own by the initial third of the first draft. Carrie revealed herself to be a lot stronger that I thought she would be––I planned for her to be a lot more nervous around Scott than she turns out. I love that she ignored me and pushed her true self forward. I typed like a demon to keep up with her!
Scott is my heart and soul––a sexy bad boy with a loyal and caring interior. What's not to love?
What, in your mind, distinguishes this book from other books out there in the same genre?
Four books in, I think Templeton Cove distinguishes these books from others in the genre. This little seaside town has become so very real to me, I can see everything in my mind like a picture postcard. The recurring secondary characters and their lives are an integral part of each and every book which I love.
Christmas At The Cove is the first mainstream romance minus suspense in the series and I hope this adds a new dimension to the town and its people that my readers will really enjoy. Templeton Cove is a place I want everyone to visit!
The First kiss…
Ah, now this depends if we're talking about their very first kiss…or their first kiss after a three year separation. They are VERY different…
Here is a snippet from their first kiss after being reunited 🙂
Just as she recognized his intention, he gripped her hand and tugged her forward. Carrie opened her mouth to protest but it was too late. His lips touched hers as he held her firmly against his broad, hard chest.
Shock reverberated through her. She leaned into him, her toes curling in her boots and her core humming mercilessly. She could do this. She could match him blow for blow, kiss for kiss. A groan escaped and she raised her hand to grip his neck. She was in control…Liar!
Did any scene have you crying or laughing while writing it?
The ending made me cry…but I won't share that with you 😉
This is a scene between Scott and his DJ best friend, Nick – LOVED writing scenes with these two together!
Scott punched in his best friend's number.
"Hey, man." Nick Carson yawned loudly. "What's up?"
Scott pushed his fingers through his too-long hair and wandered around a three-foot circumference. "I need a favor."
"Uh-oh. You sound pissed."
"I am."
"Because…"
"I think she might be back."
"Who?"
"Her."
"Her? You're going to have to be more specific than that."
"The blonde."
"The blonde? Nope, still need more."
Scott halted his pacing and glared. "Her. The blonde. The only woman to ever totally mess with my head. Her."
A long moment passed before Nick sucked in a breath. "Ooohhh, her."
If your book was optioned for a movie, what scene would you use for the audition of the main characters? 
The opening scene because this sets the entire tone of the relationship between Scott and Carrie – if the actors didn't set the screen on fire in the first few minutes, they wouldn't have captured the uncontrolled heat between these two…
Their eyes locked and his laughter came to an abrupt stop. His smile dissolved as the beer bottle hovered at his mouth and everything quieted once more. She tried to move, to turn and rejoin her friends, but her feet remained welded to the wood flooring.
With his eyes still on hers, he put the bottle on the bar and stepped toward her. Panic rushed through Carrie and she shot a glance over her shoulder. Her three friends watched him approach, their cheeks flushed and their eyes agog. Carrie's heart pounded and her mouth drained dry. She turned to face him.
He stopped directly in front of her and she tipped her head back to look into his eyes. In the muted light, they shone a bright blue, striking against his deep olive skin. His gaze roamed over her face, down to her breasts and back again.
She wet her lips and forced a smile. "Hi."
"Hi." The seconds beat like minutes before he took another step closer. "I'm Scott."
"Carrie."
"I haven't seen you before."
"I'm visiting for a few days." She glanced behind her. "These are my friends."
He turned to Michaela and the others and dipped his head before facing Carrie once more. "You look as though you're having a good time."
She lifted her chin, forced nonchalance into her stance. "I am. Templeton seems a nice place."
"How long are you staying?"
"Until tomorrow."
His gaze bored into hers. "Then we don't have much time."
If you could have given your characters one piece of advice before the opening pages of the book, what would it be and why?
If it feels SO right, it can't possibly be wrong…
What are you currently working on? What other releases so you have planned for 2015?
I am currently working on my fourth Victorian romance for eKensington, which stars Jane and Matthew who were secondary characters in book three, What A Woman Desires, released in Jan 2015.
As well as this book, I am anticipating the fifth book in my Superromance Templeton Cove series to be released during late Summer/early Autumn. This is Tanya's and Liam's story, romance with a dash of my usual suspense!
Thanks for blogging at HJ!
Giveaway:

I would like to give away a signed copy of What Belongs To Her, the third book in the series and a tote bag featuring Christmas At The Cove. Open internationally.
To enter Giveaway: Please complete the Rafflecopter form and Post a comment to this Q:

What do you think make Christmas romances so special? Both in real life and in novels?
Excerpt
Time stood still and he cast his gaze over her face and body before he could stop himself. Desire burned and mixed with the shock pulsating through him. The atmosphere crackled, showing him all too clearly nothing had changed about his hot and crazy sexual attraction to this woman. He still wanted her, would willingly take her against the garage wall right then if she asked him.
She came closer and halted less than five feet away. He curled his hands into fists to stop from reaching for her as her gaze wandered over his face and chest, lingering at his bandaged hand before she met his eyes once more. "I have to talk to you."
Her soft, husky voice whispered over his senses, raising every hair on his body, making his dick twitch awake as though it'd been dormant for three long years. He purposefully slammed his defenses into place. "Is that so?"
Her eyes flashed with a fire he remembered only too well when they'd been face-to-face at The Coast Inn. "Yes." She glanced around the garage. "I'm sorry to turn up unannounced like this, but I'm here and we need to talk."
He stared at her in disbelief as questions, demands and weaknesses hurtled around inside him, battling with the intense sexual frustration storming through his body. "Just like that, you turn up and say, 'We need to talk'?" He shook his head and turned away from her, lest he get caught in the snare of her wide, impossibly gorgeous eyes. "Go away."
"No."
Keeping his back to her, he uncrossed his arms and planted his hands on his hips. He tipped his head back and smiled as insanity rushed his bloodstream. He wanted to grab her, shake her, kiss her and make love to her. God, he wanted to drop to his damn knees in front of her and beg her to tell him where she'd been and now she was back, was she back for good?
"Scott?"
He closed his eyes, barely resisting the urge to cover his ears with his hands and block out her tempting voice, achingly laced with the unmistakable sound of a plea. "Whether you want to see me or not, I have to talk to you, and I won't leave the Cove until you hear me out."
Her heels clicked closer and his body tensed, waiting for what came next. The dangerous, musky scent of her perfume wafted under his nostrils and he inhaled. She approached the bench beside him and put down a business card. "My number's on there. I'm staying at the Christie. Call me when you're ready to talk. It's important or I wouldn't have come."
Book Info:
More family for Christmas?
Scott Walker doesn't have time for a relationship. The sexy mechanic has career ambitions, not to mention a mother and three sisters to take care of. The last thing he needs is Carrie Jameson, the beauty he never forgot, arriving in Templeton Cove over the holidays with some unexpected news.
Scott still finds Carrie irresistible, and he's not one to shirk responsibility. Scott's issues with his own dad make the prospect of parenthood a minefield. But if he and Carrie can overcome their fears, this Christmas could bring them the best gift of all.
Book Links:
Meet the Author: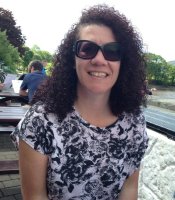 Rachel lives with her husband and two teenage daughters in a small town near Bath in the UK. After having several novels published by small US presses, she secured agent representation in 2011. In 2012, she sold two books to Harlequin Superromance and a further three in 2013. She also writes Victorian romance for Kensington–her debut was released in April 2013, followed by a second in January 2014 and the third is released Jan 2015.
Rachel is a member of the Romantic Novelists Association and Romance Writers of America, and was selected to mentor the Superromance finalist of So You Think You Can Write 2014 contest. When she isn't writing, you'll find Rachel with her head in a book or walking the beautiful English countryside with her family and beloved black Lab, Max. Her dream place to live is Bourton-on-the-Water in South West England.
Website | Facebook | Twitter |