Today it is my pleasure to Welcome author
Sheila Roberts
to HJ!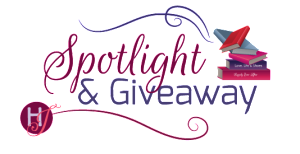 Hi Sheila and welcome to HJ! We're so excited to chat with you about your new release, Christmas in Icicle Falls!

Thank you for hosting me. Happy holidays everyone! (I won't scare you by reminding you how many shopping days are left until Christmas)☺

Please summarize the book for the readers here: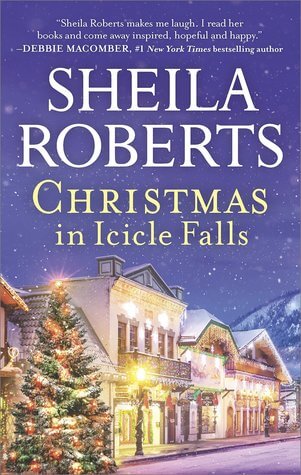 This is the last book in the Life in Icicle Falls series. If you've read any of my other novels I'm sure you'll be happy to see Muriel Sterling's story continuing. And her pal Olivia is back as well, this time as a new mother-in-law who's not so happy about the woman her husband married. And we have a newcomer. Poor Sienna is living next door to a Scrooge. Each of these women (and some of their friends as well) are going to get inspired by the ugly tree Muriel orders on line. How? Well, for that I'm going to make you read the book.

Please share the opening lines of this book:
"This is the time of year to give thanks for all the wonderful people in our lives."
– A Guide to Happy Holidays by Muriel Sterling

Thanksgiving, a day to spend with family, to give thanks for all your blessings, to … have a close encounter with your cranky neighbor's shrubbery. Oh, yes, this was how Sienna Marks wanted to start her day.
Please share a few Fun facts about this book…
As with all my Christmas books, it wasn't written at Christmas. We writers work too far out for that. The good news is, writing a Christmas book in spring and summer helps me keep the Christmas spirit all year long. Muriel's ugly tree experience was actually inspired by a friend of mine. She did, indeed, order a tree on line that looked lovely. But when the real thing arrived it was… not. She determined to turn it into a thing of beauty, and she did. And the moral of her story… well, you'll figure it out when you read the book.
Please tell us a little about the characters in your book. As you wrote your protagonist was there anything about them that surprised you?
It was fun getting to spotlight Muriel Sterling, Icicle Falls' resident author, who's been featured in books off and on throughout the series, and to get to wrap up her story. Same with Olivia, whose son Brandon finally gets married. I had fun playing with Mr. Cratchett's name. If you're a fan of Dickens' A Christmas Carol, then you'll remember Bob Cratchit, Scrooge's longsuffering, kind-hearted employee. I thought it would be fun to play with the name and give it to the Scrooge character in this book. Just a fun little joke between myself and Mr. Dickens… and now you.
If your book was optioned for a movie, what scene would you use for the audition of the main characters and why?
Probably when we first meet our heroine, Sienna, and see her close encounter with cranky Mr. Cratchett's bush.
"This is the time of year to give thanks for all the wonderful people in our lives."
– A Guide to Happy Holidays by Muriel Sterling
Thanksgiving, a day to spend with family, to give thanks for all your blessings, to … have a close encounter with your cranky neighbor's shrubbery. Oh, yes, this was how Sienna Marks wanted to start her day.
Why, oh, why, had she ventured out in her car on an icy street to go to the grocery store for more milk when she could have asked her cousin Rita Reyes to bring it? Rita's husband Tito worked at the Safeway meat department. He could have picked up a gallon.
But oh, no. She had to go out on her cheap no-weather tires. She should have stretched her budget a little further and gotten those snow tires like Rita had told her to do. "Here in the mountains you want snow tires," Rita had said.
Yes, she did, especially now as she was skidding toward Mr. Cratchett's front yard.
"We're gonna die!" her nine – year old son Leo cried and clapped his hands over his eyes as they slid up and over Mr. Cratchett's juniper bush. Sienna could hear the branches crunching under them, the bush equivalent of breaking bones. Madre de Dios!
The good news was, the bush brought her to a stop. The bad news was she was stopped right in front of Mr. Cratchett's house.
Maybe she hadn't damaged the bush too much. "It's okay, honey. We're fine," she assured her son, and got out of the car on shaky legs. She probably couldn't say the same for Mr. Cratchett's landscaping.
She was barely out of her car before her neighbor stormed down the walk, an ancient navy pea coat thrown on over pajama bottoms stuffed into boots, a knitted cap pulled over his sparse gray hair. He was scowling. Great.
"What have you done to my juniper bush?" he demanded.
"I'm so sorry, Mr. Cratchett. "I hit a slippery spot."
"You shouldn't be out if you don't know how to drive in the snow," Cratchett growled.
She wasn't sure how she'd learn to drive in the snow if she didn't get out in it but she decided this wasn't the time for that observation.
He leaned over the bush like a detective examining a corpse. "This thing will never come back. You've damaged it beyond repair."
"I'll buy you a new one come spring," Sienna promised.
"You certainly will," he snapped. "If you don't, you'll be hearing from my lawyer. You're becoming a real nuisance."
"So are you," she muttered as she got back into her car.
What do you want people to take away from reading this book?
I truly hope this will inspire readers to look for the good in others. As with the ugly tree, there's always potential.
What are you currently working on? What other releases do you have planned for 2017?
Look for my new series to begin in spring of 2018, where we'll be spending time in the beach town of Moonlight Harbor. It kicks off with the novel, Welcome to Moonlight Harbor.

Thanks for blogging at HJ!
Giveaway:

A hardbound copy of CHRISTMAS IN ICICLE FALLS (U.S. only)
To enter Giveaway: Please complete the Rafflecopter form and Post a comment to this Q:

How do you decorate your tree every year? Traditional? Something different each time? Any special traditions associated with tree-trimming?
Excerpt from Christmas in Icicle Falls:
Muriel left after she'd helped her daughter with clean-up. "You need time with your family, and you and Luke definitely need some time alone." She remembered how it had been when the girls were little. That small window of time she and Stephen had together once they were in bed had been more precious than gold.
She'd had no idea back then how quickly their time would come to an end. The same thing had happened with Waldo. It seemed that one minute they'd been together and the next he'd been gone. Life went by so fast when you were with someone you loved. The days spun away, leaving you wishing you'd hung on tighter.
Except time was the one thing you couldn't hold. It was an antsy visitor, unable to sit still and taking with it both people and opportunities when it left. And now it had struck again, washing past her and moving Arnie and Dot into new territory where there was really only room for two.
"You have no one to blame for this situation but yourself." That didn't make her feel any better.
Back in her little cottage, she started a fire in her gas fireplace, put on a CD of Christmas music, and grabbed the book she'd been reading.
"I never thought I'd find love again," Jocelyn said with a sigh as she nestled into Gregory's arms.
"Me, either," he said. "But how are we going to tell Amelia? She's your best friend."
Muriel slammed the book shut. Why was she reading this ridiculous novel, anyway? She shut off the CD player, turned on the TV and searched for a movie on Netflix. Ah, yes, A Christmas Carol. Perfect.
Except it wasn't. Watching Ebeneezer Scrooge make his foolish choices irritated her and she was in no mood so stick with him to the end of the movie.
At last she gave up and went to bed, hoping to drift into a dreamless sleep. But Muriel was a dreamer and there was no drifting tonight. Instead she found herself on a long ship all decked out with holiday lights, standing at the railing and watching a picturesque European town float by.
She was enjoying the moment until Dot Morrison joined her. This was a new and improved Dot. She'd had a face lift, and she'd filled out. She had cleavage now and it was spilling over the top of a slinky, red sequined evening gown.
"What are you doing here?" Muriel demanded.
"Me? What are you doing here? You weren't invited."
"I certainly was."
"Well, no one wants you here now."
"Arnie wants me," Muriel insisted.
Dot patted her blond curls. (Since when had she become a blonde?) "Not any more he doesn't, Cupcake. You had your chance."
"Arnie's always loved me."
"I don't know why. You've ignored the poor man for years. You know what your problem is, Muriel? You're a poor sport."
"I am not!"
"Oh, yes, you are. And a fake. All those wise words and those smiles, always so kind to everyone… except when you're crossed."
"I am kind," Muriel insisted. Really, if Dot didn't shut up she couldn't be responsible for her actions.
Dot leaned over, getting in Muriel's face. "Deep down, you're just like all the rest of us. A conceited, selfish little – "
Muriel didn't let her finish. With a growl, she gave Dot a push, sending her over the railing. Oops.
Dot went into the icy water with hardly a squeak. "Bon voyage," Muriel called after her and chuckled.
"That wasn't nice," said a deep voice.
She whirled around and saw two figures standing in the shadows. When they emerged, she saw that one was Santa Claus. His companion was a giant nutcracker complete with the big, black Hessian hat and a face that looked just like…
"Arnie?"
Nutcracker Arnie didn't say anything.
But Santa did. "Do you know what happens to naughty girls?" Santa asked with a jolly smile.
"No Christmas stocking?"
"No. They have to leave the party." The jolly smile disappeared and his eyes narrowed. "Get rid of her."
"Arnie, you love me," she protested as the nutcracker made his stiff way to her.
"Not anymore," said Nutracker Arnie.
He picked her up in his hard, wooden arms and heaved her overboard.
Nooo.
Excerpt. © Reprinted by permission. All rights reserved.


Book Info:
When Muriel Sterling released her new book, A Guide to Happy Holidays, she felt like the queen of Christmas. She's thrilled when the new tree she ordered online arrives and is eager to show it off—until she gets it out of the box and realizes it's a mangy dud. But rather than give up on the ugly tree, Muriel decides to make a project out of it. As she pretties up her tree, she realizes there's a lesson to be learned: everything and everyone has potential. Maybe even her old friend Arnie, who's loved her for years. Except, she's not the only one seeing Arnie's potential…

Meanwhile, Muriel's ugly-tree project has also inspired her friends. Sienna Moreno is trying to bring out the best in the grouchy man next door, who hates noise, hates kids and hates his new neighbors. And while Olivia Claussen would love to send her obnoxious new daughter-in-law packing, she's adjusting her attitude and trying to discover what her son sees in the girl. If these women can learn to see the beauty in the "ugly trees" in their lives, perhaps this might turn out to be the happiest holiday yet.
Book Links:

Meet the Author: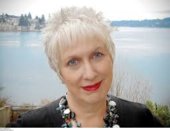 Sheila Roberts lives in the Pacific Northwest and has three children and one long-suffering husband. Her books have been printed in a many different languages. Her Christmas perrenial "On Strike for Christmas" was made into a movie for the Lifetime Channel and her novel "The Nine Lives of Christmas" was made into a movie for Hallmark. When she's not playing with girlfriends or on the tennis court Sheila can be found writing about those things dear to women's hearts: family, friends, and chocolate.
Website | Facebook | Twitter | Instagram | GoodReads |